Today we have hit a milestone for the mod, We now have a complete set of weapons for one class on both teams in game and working. The team has also been keeping very busy working on new weapons, new maps and a bunch of other exciting new features that we hope to share with you very soon.
First Playable Class full load outs for both teams:
The USA team rifleman class load out includes The M1911 Pistol, The M16A1 Rifle and his trust Kabar Knife.
The NVA team rifleman class load out includes The TYPE 54 Pistol, The AK47 Rifle and a wicked Rusty Shiv.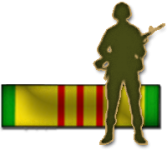 Be sure to join our forums to get all our news updates first and chat with the developers.
Fallofsaigon.forumotion.com
Also if you are interested in helping us develop this mod, feel free to sign up in the forum and post in the recruitment section.
We are always interested in working with talented individuals.