DEVUPDATE 9

Today we present you 2 new Vehicles. As you concluded already, today is all about truckin'!
BM-21 "Grad"
The BM-21 is a 122mm multiple rocket launcher used by Iran and Russia. It was first introduced in 1963 to repace the BM-14. It has 40 122mm rocket tubes and a rate of fire of 2 rounds per second. This pretty much means you'll be able to sterilize about a quarter of every map. But, the system will be really expensive, and if you decide to buy one, you'll be fighting the enemy with nothing but dust maggots. On the other hand, it is invaluable in some situations, like oponents rush :D Prepare for major lagg!
There were plans about Russia trying to replace the Grad systems with more modern TOS-1 Buratino, but the US Invasion stopped everything, and reserve artillery units turned back to the good old Grad and used them to great efficiency.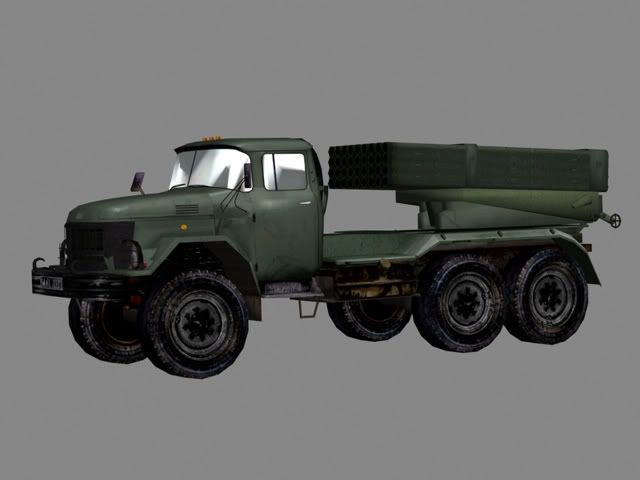 M35A1
M35A1 is an US Classic 2,5 ton truck, also nicknamed "Deuce and a half". In use for several decades, this truck has proven its worth in almost every war there was.
Due to the Russian forces returning to Partisan tactics, a gun truck variant is also due.
Also note that this is a WiP version, more pics are due soon :)
Hope you enjoyed this, see you again soon!
For the EFAE Team,
HrcAk47