Hello people!
Beta seems to be released, but we yet work on adding new content... Like this handsome fella here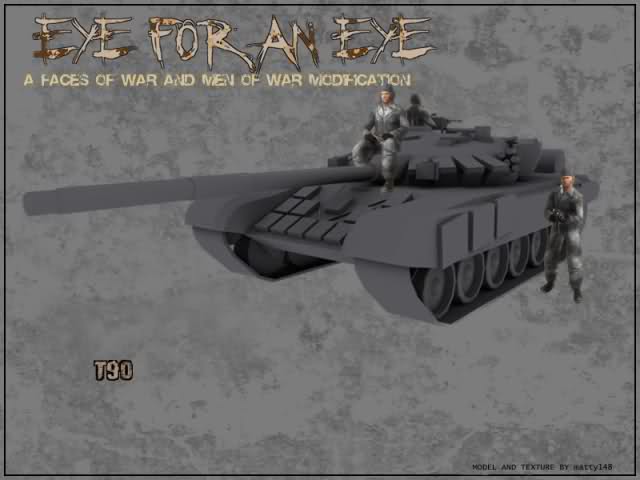 Direct heir to the T72, T90 has absolutely everything needed to own any living thing on the battlefield. It has an improved main cannon, missile deflector arrays, remote control AA turret, and an antikinetical type of reactive armour, which can be described in one word - phat :D
T90 won't go to Iran in this case, if that's what you're thinking.
Its up to you to find out who's gonna field this baby :D
Stay put for more updates!
For the EFAE Team,
HrcAk47