The Elder Kings team has put in literally hundreds of man hours into getting this version stable and ready for release. As always with "in-development" modifications, there will be bugs but after hours of testing, fixing and tinkering we feel the next version of Elder Kings is ripe for playing, so spend your weekend with us building your dream empire in the world of the Elder Scrolls.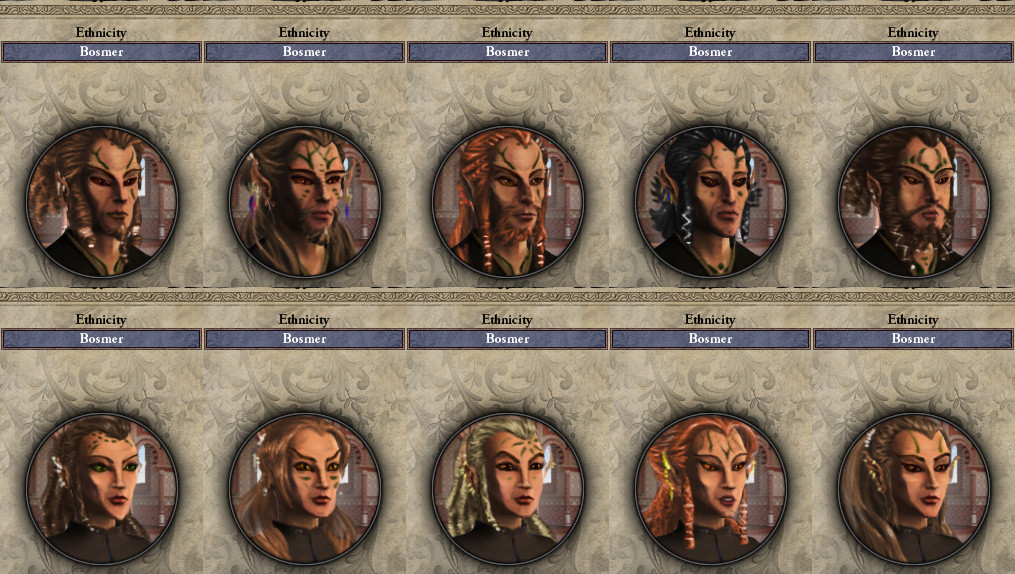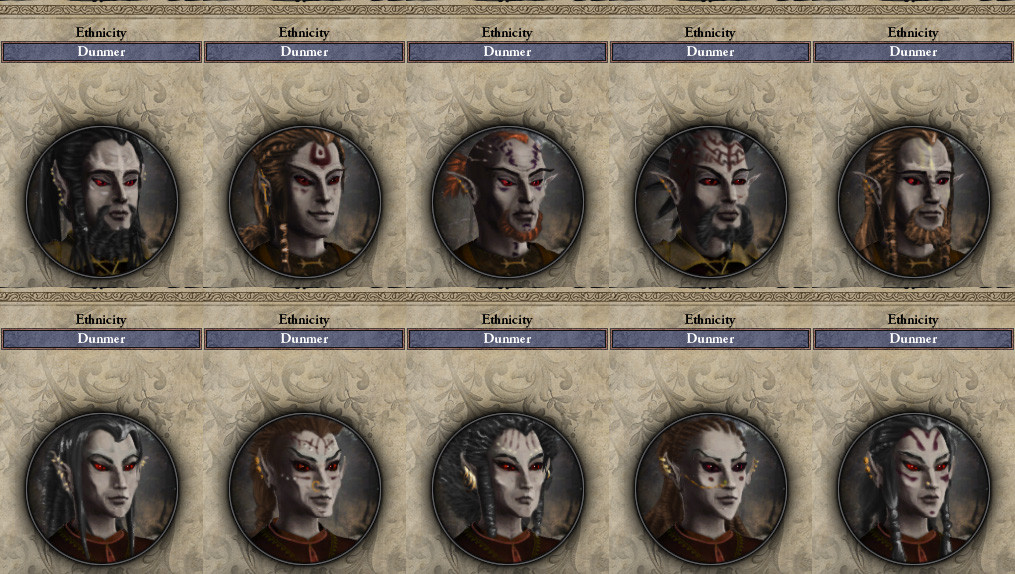 One of the changes many of us are really excited about in 0.1.5 is the inclusion of brand new portraits for the all of the Mer (including the outcasts, the Orsimer).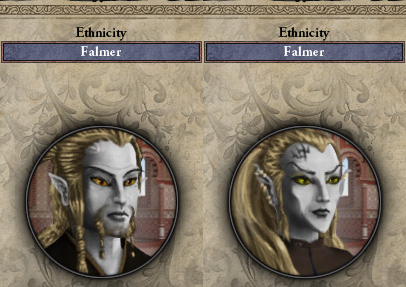 We've also listened to feedback from fans concerning the Snow Elves, or Falmer. This race was previously not included, but after listening to feedback we've included a Ruler Designer only Falmer race, with portrait set.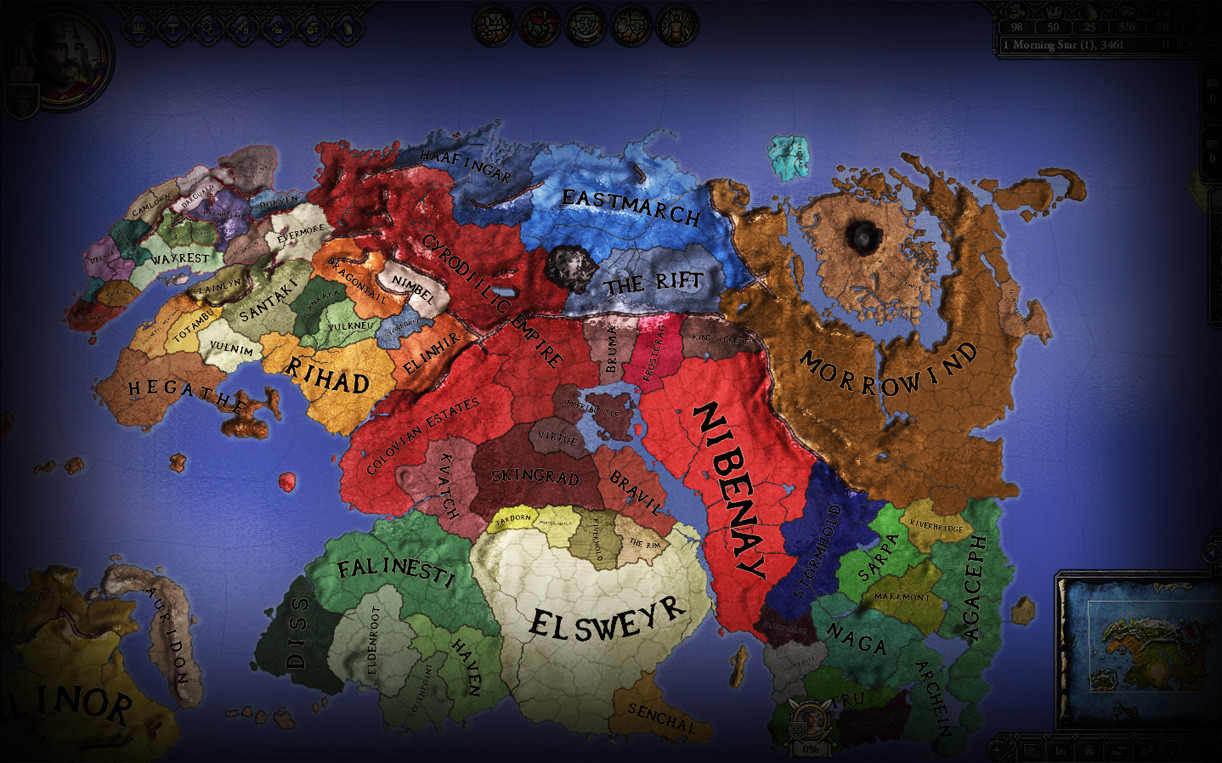 0.1.5 also brings our first new bookmark since the initial release. You can now experience one of the pivotal moments in Tamrielic history leading up to the ESO Storyline with the Reachmen Invasion of High Rock.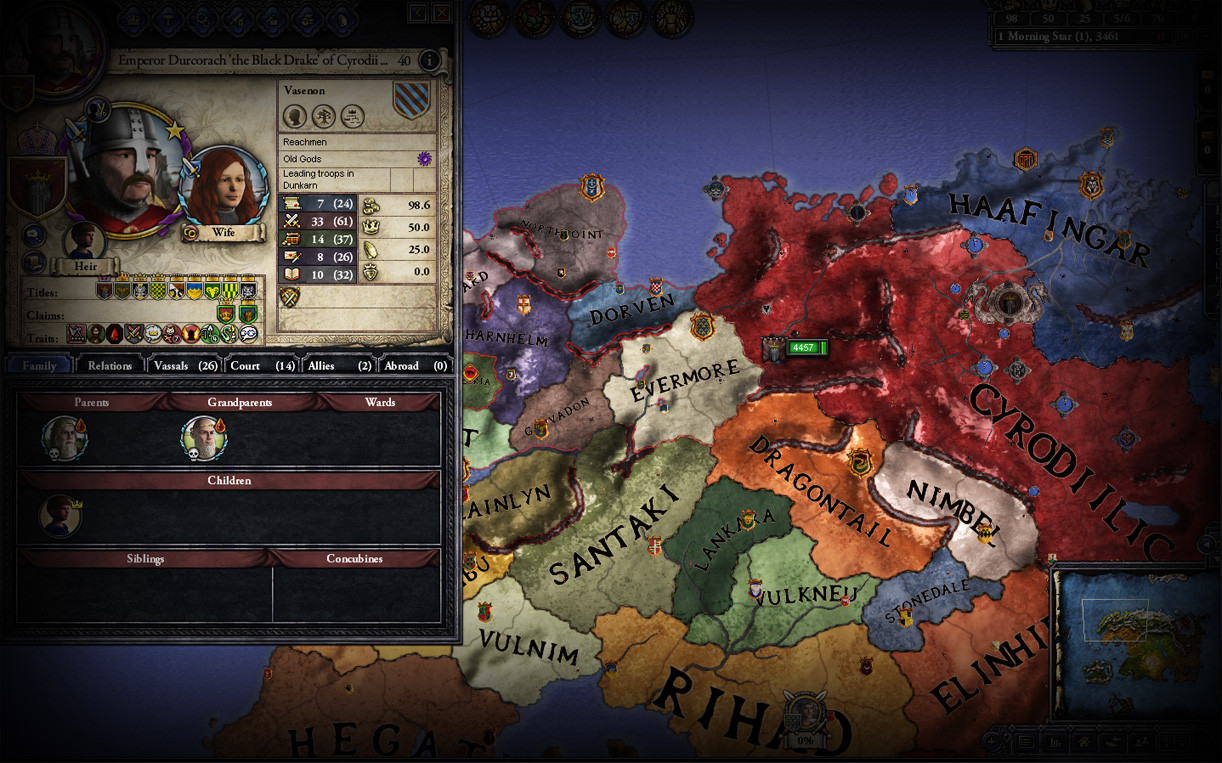 Set 541 years into the second era, the bookmark features Durcorach as a powerful Reachman Warlord who has claimed the Empire of Cyrodiil as his own, but his power is symbolic at best and no Lords recognise him as the true Emperor. Despite this Durcorach has used his powerful base of operations in the Reach to launch an Invasion of High Rock. The north eastern Breton realms have already fallen, and Durcorach stands ready to crush Evermore beneath his heal.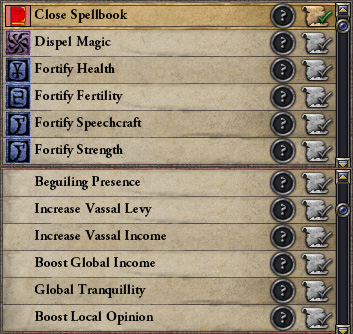 This new patch also includes many changes to existing systems. The Spell System rewrite, something planned and expected for a very long time has finally been compiled into a playable state. The spellbook itself contains over 100 spells, split across the various spellcasting Educations, and another fundimental change in the system is automatic regeneration of magicka; no more purchasing potions every other month!
Councillors are another area that has changed significantly. During testing of 0.1.5, we observed that the AI in the base game is unable to handle additional Councillor slots or even job actions; it simply hasn't been programmed to allow them. This meant that players were gaining a huge advantage over the AI in terms of Councillor job actions and deployment. Due to the constrains of the AI we removed our 6th Councillor position, and merged it's functionality into the Court Priest. The Court Priest is now known as the "Magister". The Magister actually has a completely new and unique functionality never before seen in Crusader Kings 2; Vocationally based Job Actions.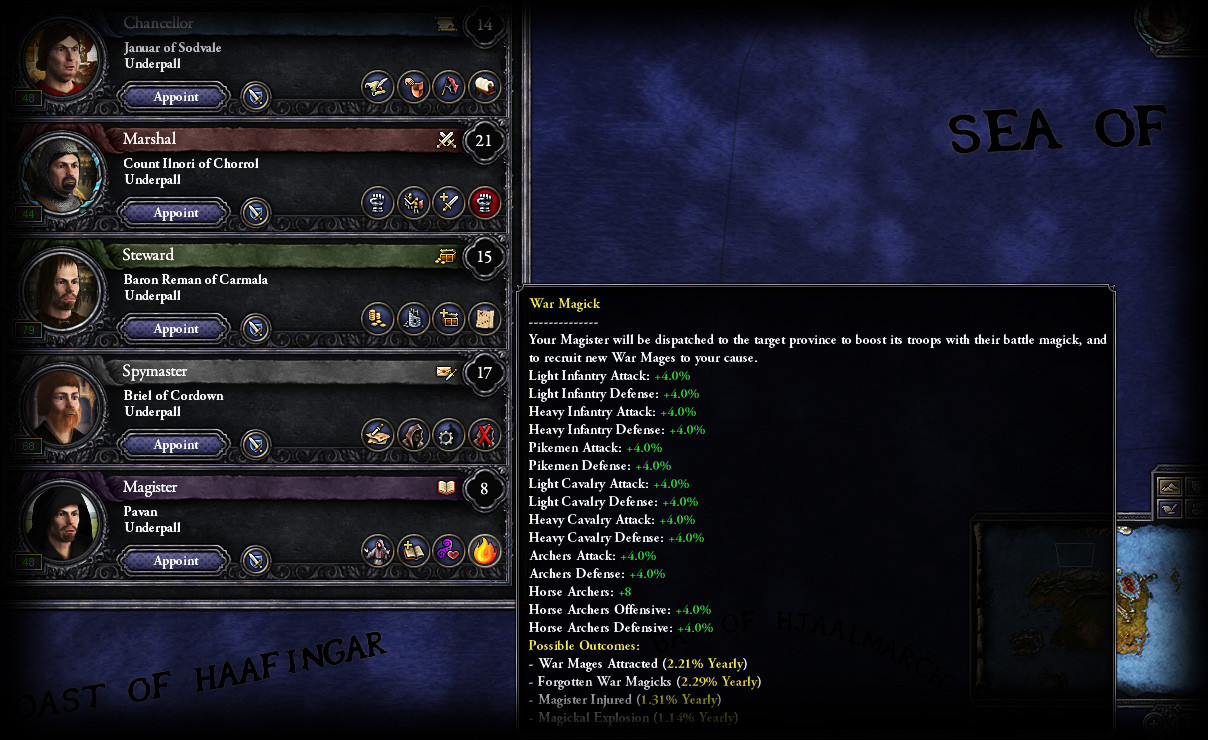 As you can see in the above shot, the Magister has the "War Magick" job action available. This job action is available as the Magister is a Battlemage. Other Job Actions include "Heal", for "Spiritual" Magisters (Priests, Monks), "Alchemy" for Nightblades, and "Consult the Grimoires" for Mages which should allow you access to some limited spell as a Non-Mage, in addition to a few modifiers.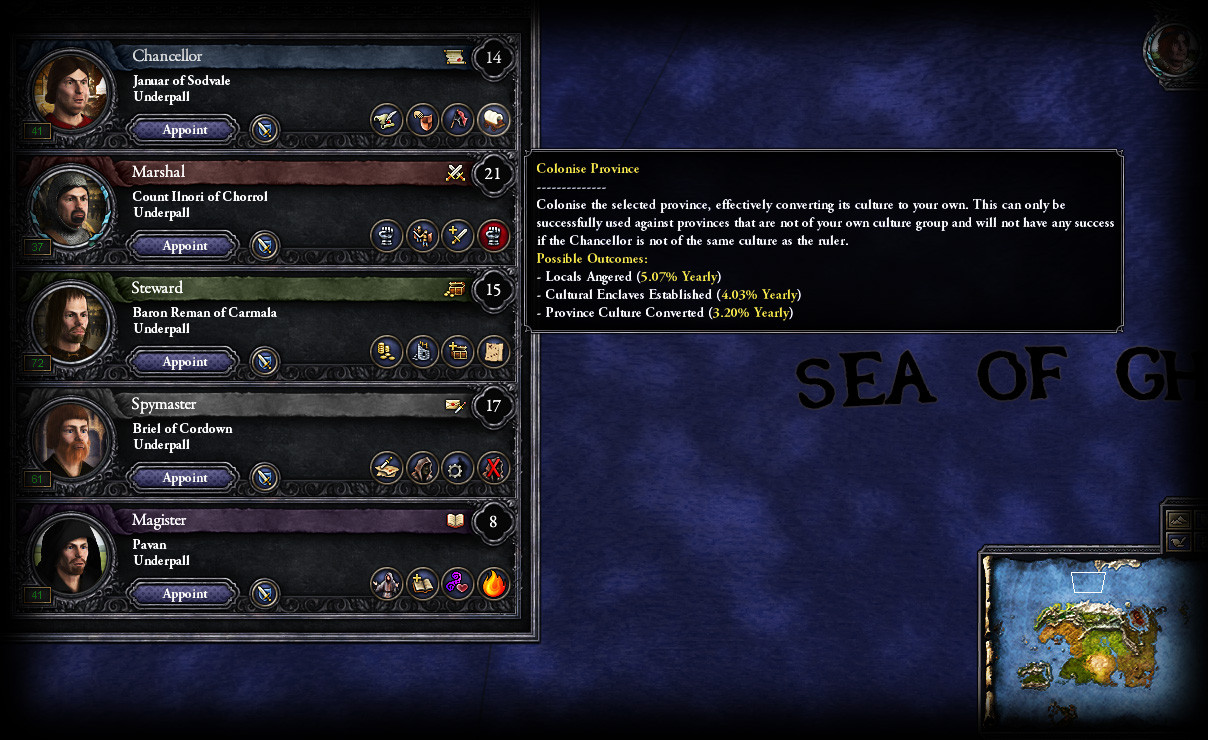 Along with the change to Court Mage/Priest/Magister, we've tweaked many other job actions and removed some that had marginal utility. The "Slander" job action from Chancellors has been removed and replaced with a "Colonise" job action; Players are no longer able to just sit and watch as their realm changes from Imperial to Khajiit, now they have to actively deploy their Chancellor to convert a province's culture. This helps slowdown Cultural expansion in the world (which as we know from the TES games, was a very slow, if not non-existent thing in canon), and forces players to decide whether to deploy their Chancellor to gain claims, improve relations, or colonise.
That's all for now; I can't list every single change in this news post as we've simply made too many. If you want to discover just what else Elder Kings has, download the mod today and give it a spin!