We're glad to share some of our new MBTs
Firstly, the M1 Abrams (M68A1 105mm) - 1978 US Army in Germany
This is non ordinary M1 Abrams because this M1 Abrams armed with M68A1 105mm cannon American built Royal Ordnance L7 cannon. This tank extensively used in Germany by US Army in 1978 until 1994 in response to counter Soviet Union tanks such as T-64 and T-72. You can find those different between this M1 Abrams and M1A1 Abrams on their wheels and rear turret storage. In our mod, this tank can be found on mixed faction battles such as NATO vs Soviet Union and East Germany.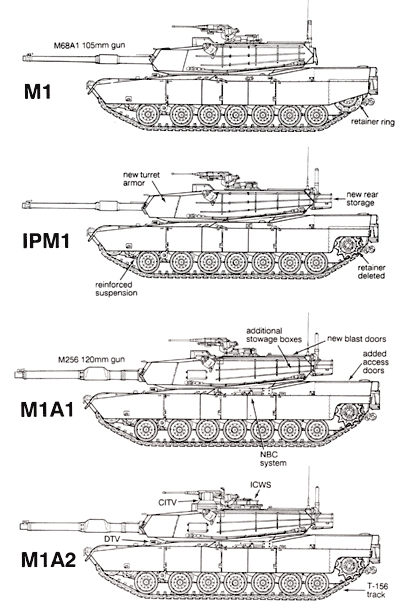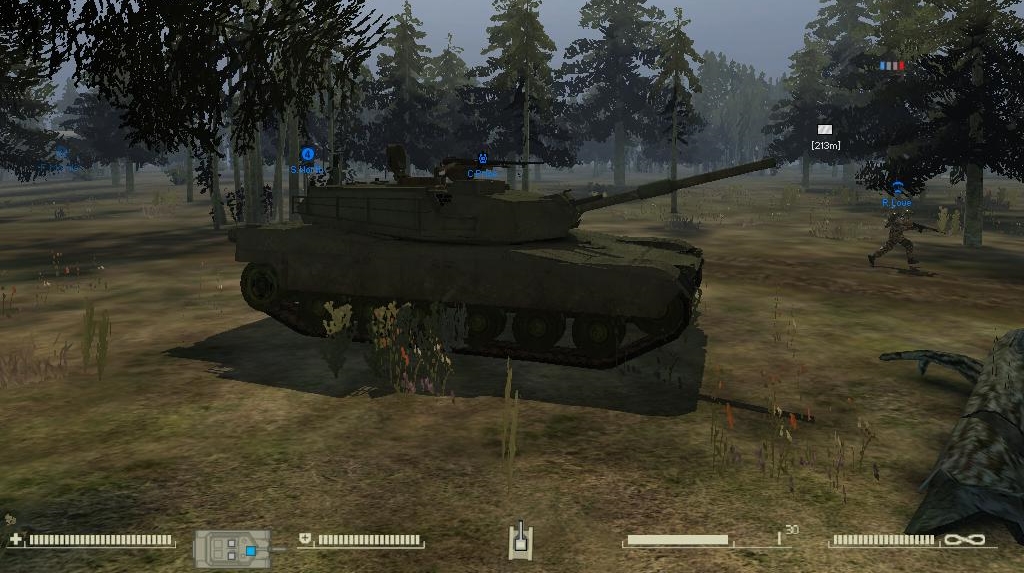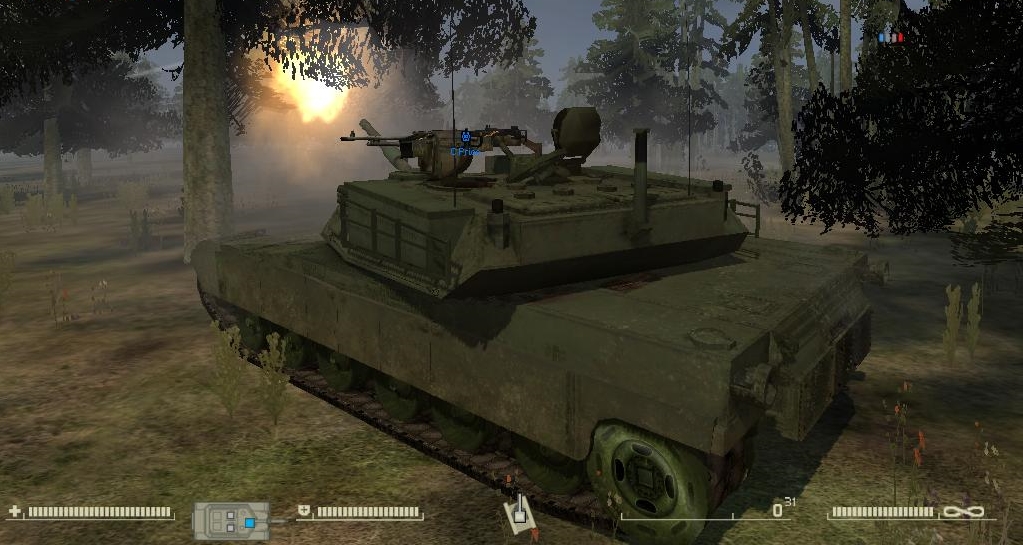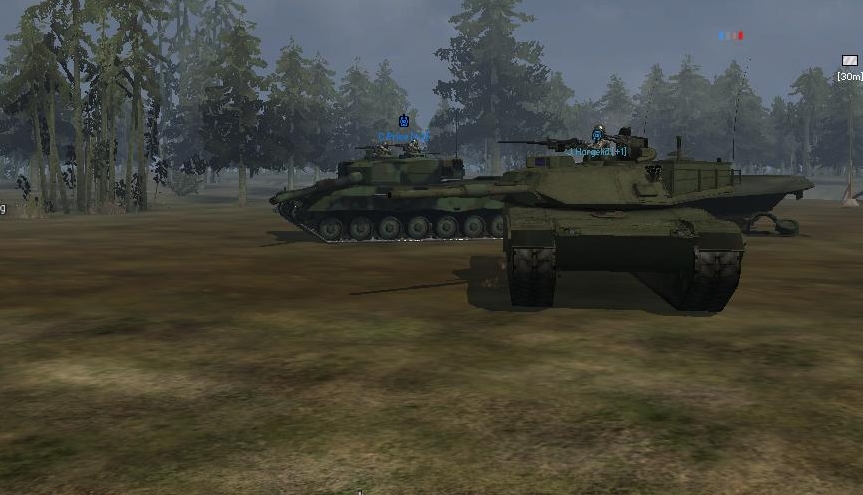 Picture of M1 Abrams with Leopard 2
Special thanks to General_Bradly and Demon_from_pripyat for porting this awesome tank model for our mod and illness88 for making this historical skin. Track and wheels model customized by myself.
Secondly, the Leopard 2A4
This Leopard 2A4 is the mostly known tank in the world, its armed with Rheinmetall L44 120mm smoothbore tank gun that the most successful cannon in the world today even some of state-of-the-art tanks use this cannon model such as Type90 Kýu-maru and M1A1,M1A2 with M256 120mm smoothbore cannon (American built of Rheinmetall L44 120mm smoothbore). This is the most exclusive tank on our mod.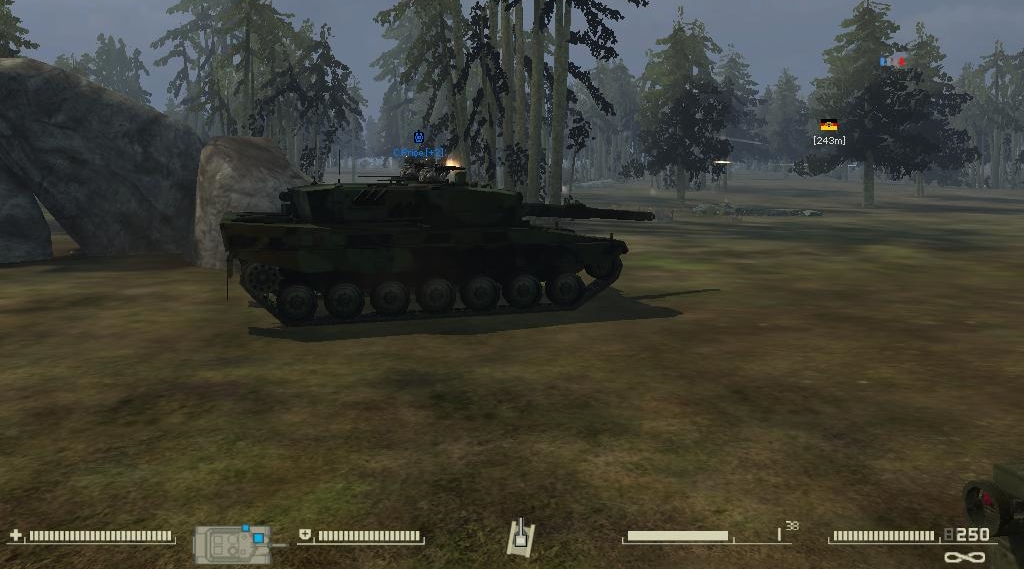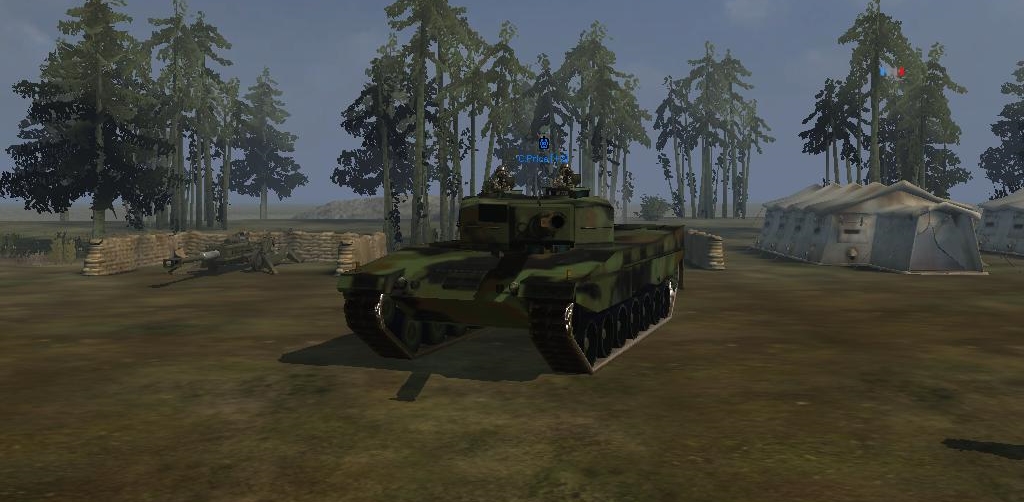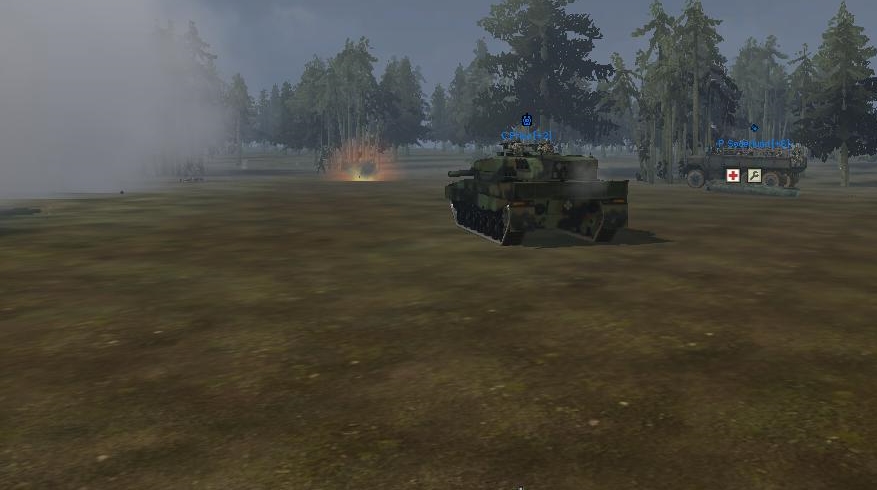 Special thanks to General_Bradly for porting this awesome tank model for our mod and Mohammed_Furqon for making this awesome skin.
Not forgot to mention that we also have new tanks for East Germany
The Kampfpanzer T-72M
This is same T-72 tank as Soviet built but these tanks (Kampfpanzer) were fitted with rubber side skirts, smoke grenade launchers "Tucha" and the additional 16 mm steel plate on the upper glacis plate. In our mod this T-72 can fire ATGM round from its barrel. Its armed with same T-64 2A46 125mm smoothbore tank gun.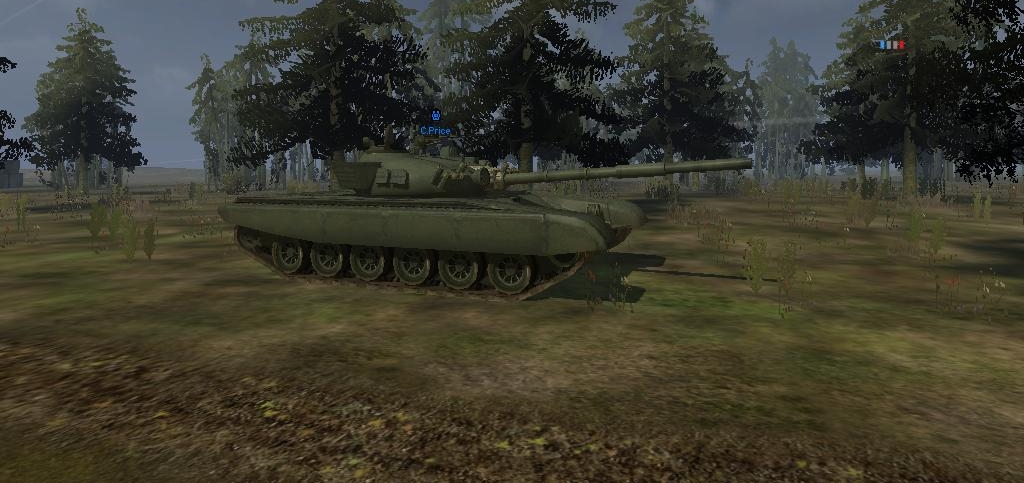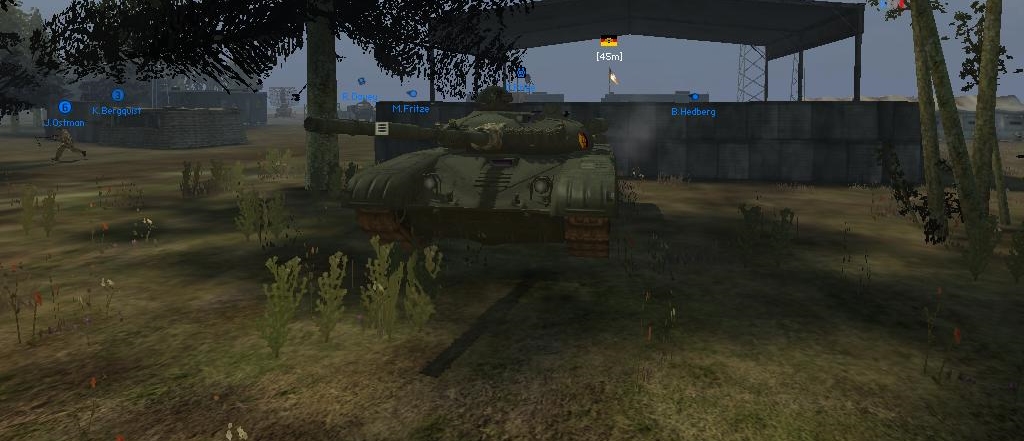 Special thanks to USI mod for this T-72 and skin made by me.
Lastly, the Soviet tank
The T-64A
The T-64 is a Soviet second-generation main battle tank introduced in the early 1960s. It was a more advanced counterpart to the T-62 the T-64 served tank divisions, while the T-62 supported infantry in motorized rifle divisions. In our mod, T-64A is main battle tank for USSR faction. This was the first Russian tanks armed with 125mm 2A46 tank gun, this cannon was capable to fire ATGM round from its barrel. It was a replacement of 100mm D-10T on T-54/T-55 and 115mm U-5T(2A20) on T-62. Today, 2A46 125mm cannon still in use of Russian modern MBT including T-90.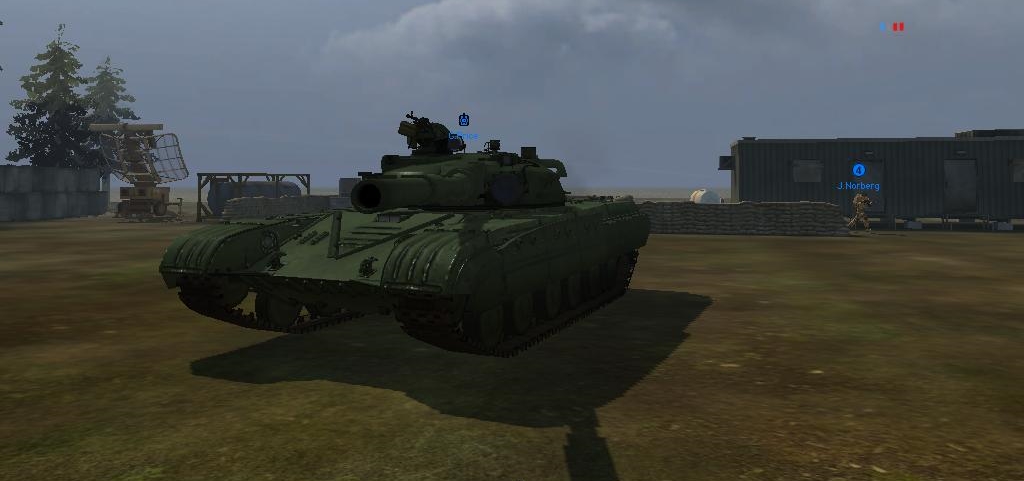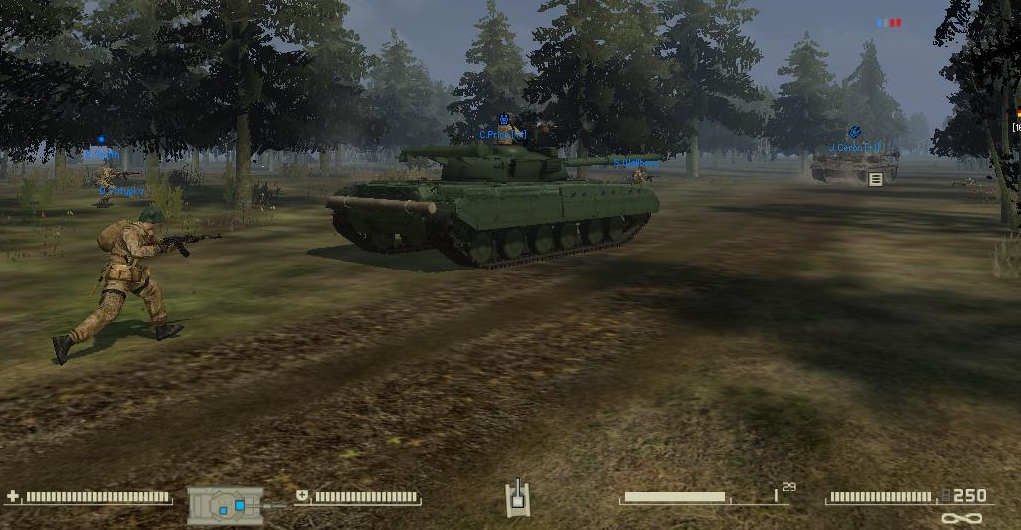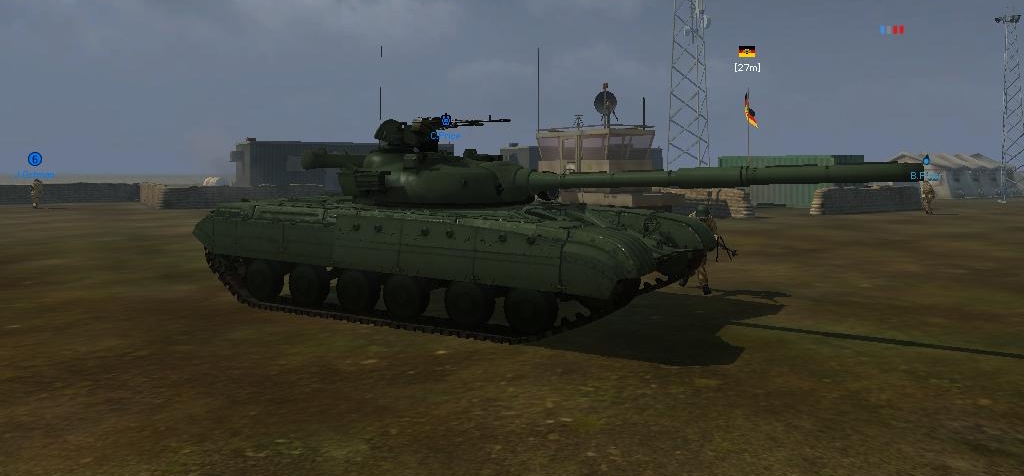 Special thanks to panther223 for porting this T-64 model and this tank model were modified by myself.
Honorable mentions, we do have a lot of tanks round selections for each tank. They provide different damage module from each gun that you fire. I was able to make the tank driver knocked out due to high penetration APFSDS or HEATFS shell. But that method still in test. About ATGM round, ATGM round with high penetration power was able to kill driver and the tank crews within one shot from the side of tank depends on type of ATGM rounds. But as I said earlier that mechanism still work in progress. That's all our current new feature exclusively for our mod. Let's me know what do you think in comments below!
I'm planning to introduce some of East Germany Air force and Soviet Air force soon.
That's all for now, stay tune for next updates!