We are glad to share some of our new ground vehicles picture in-game:
First tank is:
The BMP-1P (Ob'yekt 765Sp4) – The first serious modernization of the BMP-1; it was developed in the middle of the 1970s after an analysis of BMP-1 combat use during the 1973 Yom Kippur War and during the Angolan Civil War three years later. Firepower was enhanced by adding the pintle-mounted 9P135M launcher with a semi-automatic control capable of firing SACLOS guided 9M113 "Konkurs" (AT-5 Spandrel) and 9M113M "Konkurs-M" (AT-5B Spandrel B) ATGMs which increased armor penetration and extended weapon range. The new ATGM launchers were somewhat difficult to operate since the gunner had to stand in the open hatch on top of the turret to use the weapons, exposing himself to hostile fire and in NBC conditions destroying whatever value the BMP-1P's NBC protection suite gave. The Malyutka loading hatch was usually welded shut and the mount was removed. A special NBC protection covering was placed on the inside and outside of the turret, hull, engine compartment upper access hatch, commander's and driver's hatches as well as under the driver's station. A new fire-extinguisher system for protection against napalm was installed after an analysis of armored fighting vehicle (AFV) usage during the Vietnam War. There is an additional machine gun firing port on the left side of the hull and at the front of the turret, increasing the number of firing ports from seven to nine. For protection against air attacks, two 9M32M "Strela-2M" (SA-7b "Grail" Mod 1) or 9M313 Igla-1 (SA-16 Gimlet) missiles of corresponding performance were added instead of the previous 9M32 "Strela-2", but sometimes they were replaced by an RPG-7 anti-tank rocket propelled grenade launcher. The BMP-1P weighs 13.4 tonnes. It was built from 1979 to 1983. NATO gave it the designation BMP M1981.
Sources- Wikipedia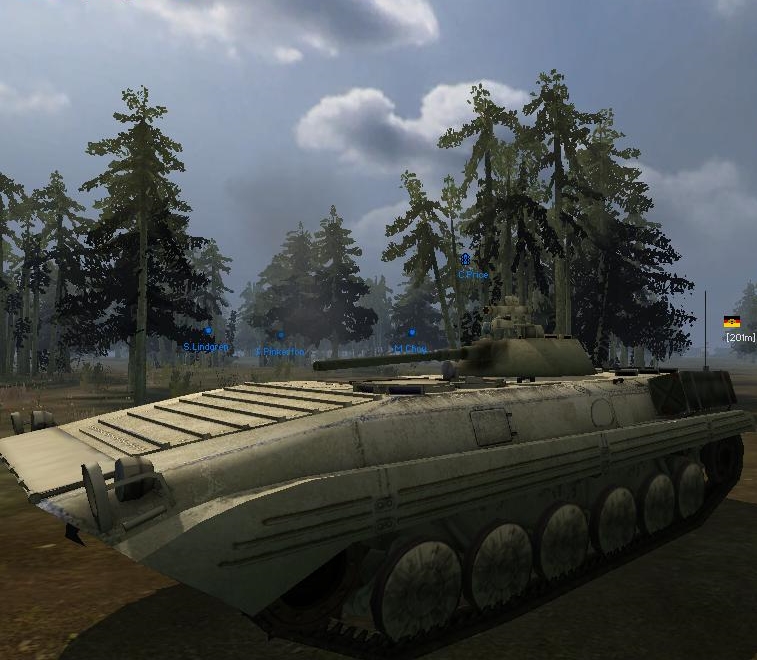 Picture of desert/field camouflage of BMP-1P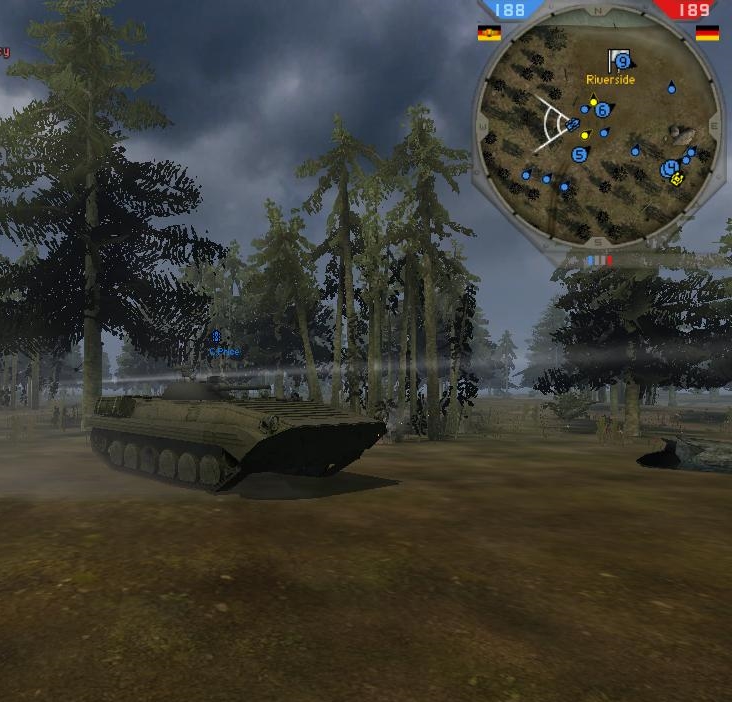 Picture of standard forest camouflage of BMP-1P - Special thanks to Demon_from_Pripiyat for making this BMP-1P turret variant and USI for awesome BMP-2 hull model -


Second tank is:
The Leopard 1 project started in November 1956 in order to develop a modern tank, the Standard-Panzer, to replace the Bundeswehr's American-built M47 and M48 Patton tanks, which, though just delivered to West Germany's recently reconstituted army, were rapidly becoming outdated. On 25 July 1957, the detailed specifications were released; the new design needed to weigh no more than 30 tonnes, have a power-to-weight ratio of 30 horsepower per tonne, be able to withstand hits by 20 mm rapid-fire guns on every side as well as to operate in a battlefield contaminated with chemical weapons or radioactive fallout, the then-standard baseline for combat with the Warsaw Pact. In addition, the main armament had to consist of a 105 mm caliber weapon (the new British L7A3 105 mm gun was selected), carrying at least as many rounds as current US tank designs. Mobility had priority, while firepower came second; armour was seen as less essential, as it was believed that no real protection against hollow charge weapons was possible anyway.

Between 1974 and 1977, all of the machines in the first four batches were brought to the same Leopard 1A1A1 standard, and given additional turret armour developed by Blohm & Voss. A further upgrade in the 1980s added leftover image-intensifier night sights, which were being handed down from the Leopard 2 as they were themselves upgraded. The PZB 200 image intensification system was mounted in a large box on the upper right of the gun, creating the Leopard 1A1A2. A further upgrade with SEM80/90 all-digital radios created the Leopard 1A1A3. Later improvements to the image intensifier created the Leopard 1A1A4.
Sources- Wikipedia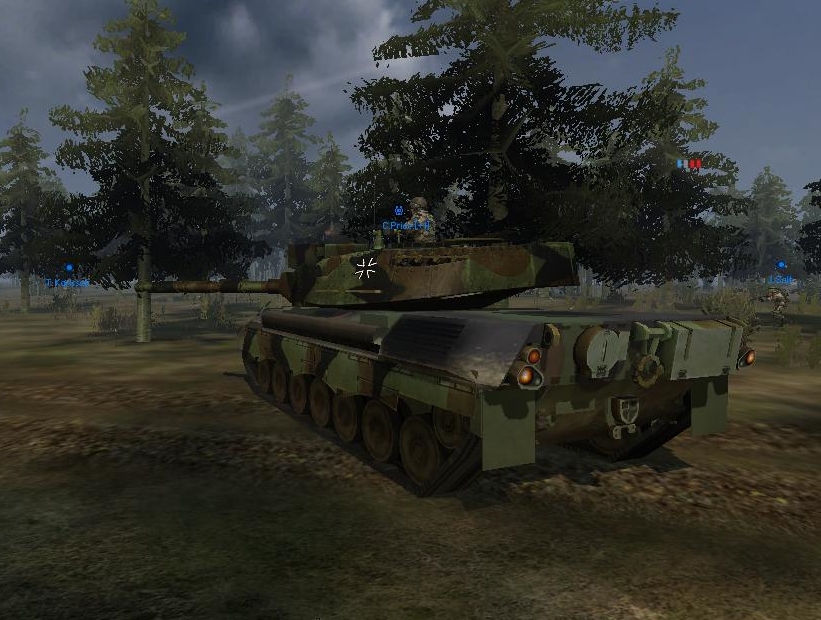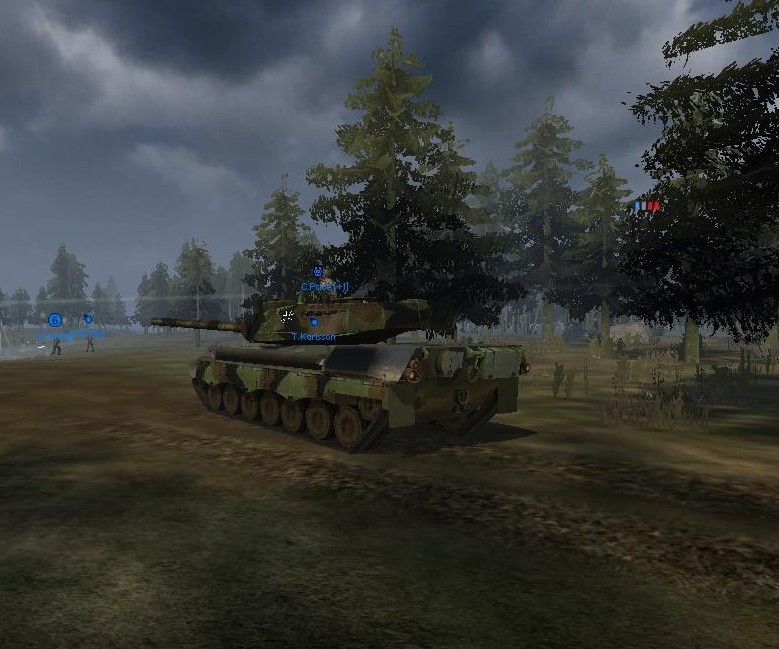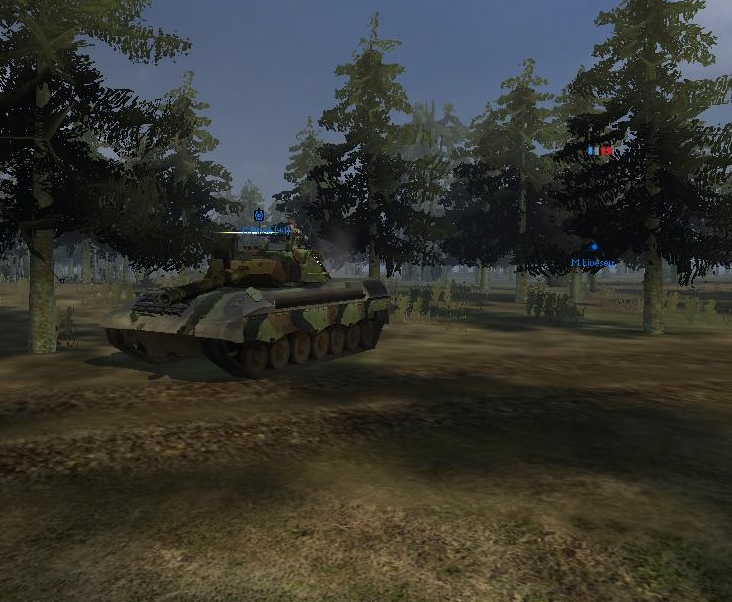 Picture of Leopard 1A1 - Special thanks to General_Bradly for editing this tank to make it looking more realistic -
That's all for now, stay tune for more next update.