Dungeon Siege Legendary Pack for Dungeon Siege 2 or Dungeon Siege 2 Broken World has been released on Mod DB.

WHAT IS IT?
It is a mod for Dungeon Siege 2 or Dungeon Siege 2 Broken World which allows playing the original Dungeon Siege and its expansion pack, Legends of Aranna using the enhanced Dungeon Siege 2 engine. For the first time play through all the maps with the same party beginning in Kingdom of Ehb as a lowly farmer fleeing a rebellion by humanoid creatures called the Krug and ending up at the end of Dungeon Siege or Broken World as a Legendary Hero who shaped the future of the world with their own hands.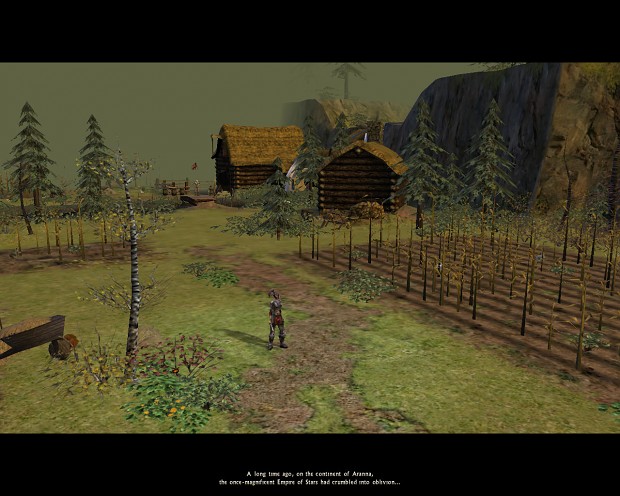 Kingdom of Ehb, Utraean Peninsula and Yesterhaven are playable from Dungeon Siege and Legends of Aranna is playable if the user has that expansion pack installed. Adds 50 or 60 hours play time to Dungeon Siege 2 or Broken World. Most quests, monsters and npcs are present from the original maps and many weapons, armor and items from Dungeon Siege are also available in Dungeon Siege 2 or Broken World.
MAIN MOD AUTHORS
KillerGremal, Iryan and Phoenix.
There are also numerous contributors, who without their contribution this mod wouldn't be possible. Please refer to the enclosed readme distributed with the mod for the full list of contributors.
FEATURES
Dungeon Siege 2 features such as skilltrees, powers, quest/shop icons, minimap, banters, dialogs, expanded pets, reagents, expanded logbook and so much more are available in the original maps. Play them like never before!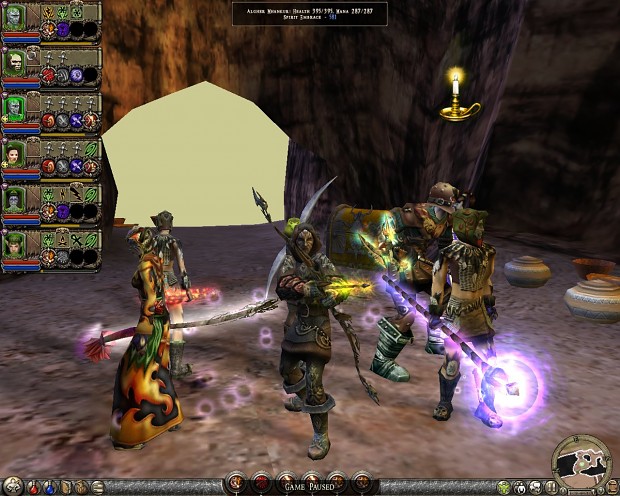 In addition the multiplayer only Utraean Peninsula map is now playable in singleplayer with 7
recruitable characters to recruit to assist the hero.
The Dungeon Siege Legendary Pack has extensive compatibility with the large library of fan made modifications already available for Dungeon Siege 2. You can visit the site where the Dungeon Siege Legendary Pack is hosted for a start with these mods which range from small gameplay additions or changes to almost total conversions. Siegetheday.org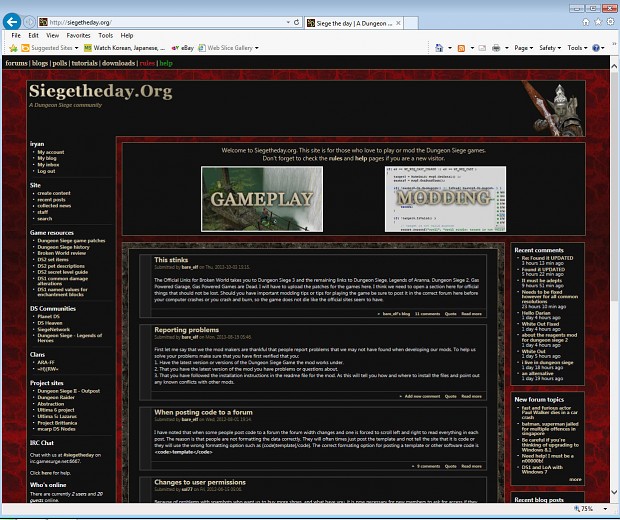 INSTALLATION & REQUIREMENTS
It is important to note that the mod requires that the original games are installed prior to setup as original assets and maps have to be converted in order for them to be playable in Dungeon Siege 2. About 1 Gb of free HDD space will be required to install all 4 maps if you own Dungeon Siege: Legends of Aranna, 767 Mb if you have only the original Dungeon Siege. Compatibility with Steam versions of the game hasn't been verified.
HISTORY
The mod has been in development for more than 3 years, beginning with the first Alpha version of the Utraean Peninsula map released in March 2010 by KillerGremal, which featured mainly DS2 monsters and npcs with a few converted original Dungeon Siege monsters like the infamous Rock Beast, traitorous Droog and the ape-like Gorack. Even prior to this a lot of work by famous modders like Elys, helped lay the foundations necessary to convert the maps, models and assets from Dungeon Siege so they could be used by the more advanced DS2 engine.

One of the earliest screenshots of the Alpha version of the Utraean Peninsula playable in DS2.
---
In these early days Phoenix, another prominent mod who created numerous mods for both DS2 and the original Dungeon Siege, helped with the development of the mod by testing, creating radar images and debugging a lot of the technical issues that needed to be resolved for the mod to work correctly in the enhance Siege engine.
Iryan started becoming involved in August 2011 and eventually took over the bulk of development work as KillerGremal was also developing another major mod for DS2 called the Hotfix Mod or Aranna Legacy Mod, depending on whether you were using the Broken World expansion or just Dungeon Siege 2. For those interested here's a link to the mod's development thread Siegetheday.org
An Alpha version of the Kingdom of Ehb was released in October 2011 followed by releases of Yesterhaven and Legends of Aranna the following month. Return to Arhok was also released that month but development of that map has been continued by KillerGremal who has released an enhanced and extended version of it here Siegetheday.org

Editing Maps using Siege Editor 2
---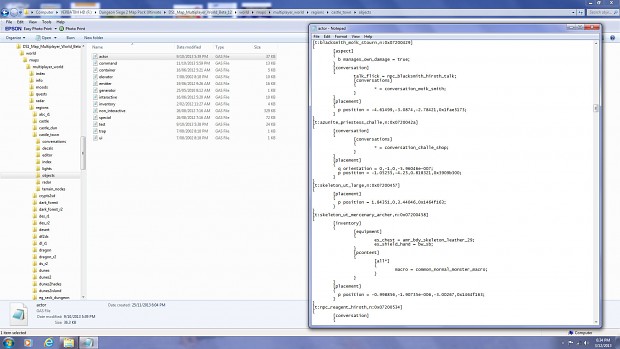 Editing Game Templates using Notepad
---
The first public beta version of the Legendary Pack, then known as the DS1 Map Pack, was released in March 2012. It involved a rather convoluted process of converting the original Dungeon Siege assets for use in DS2 which made it a bit intimidating for new users not familiar with modding Dungeon Siege. Attempts were made to contact Square-Enix, the new owners of the Dungeon Siege rights, for permission to release the mod assets complete but no response was ever attained. The original developers of the Dungeon Siege series, Gas Powered Games, were supportive but without the agreement of Square-Enix the mod couldn't be released without being reliant on the original game. This slowed the widespread release of the mod for over a year.
Recently an installer was created using CreateInstall, an installation maker created by Novostrim. This installer enabled a user friendly way of distributing the mod which didn't impinge on the copyright of Square-Enix or the original publisher of Dungeon Siege, Microsoft. The installer would detect the presence of Dungeon Siege or Dungeon Siege: Legends of Aranna, and automatically copy and convert the necessary resources required to play the original maps in Dungeon Siege 2 or Broken World with minimal input from the user.
Now the Dungeon Siege Legendary pack is now available on Mod DB and on behalf of all the creators of this mod, I hope everyone who uses it enjoys playing with it.