Diablo 2 Lilith 1.45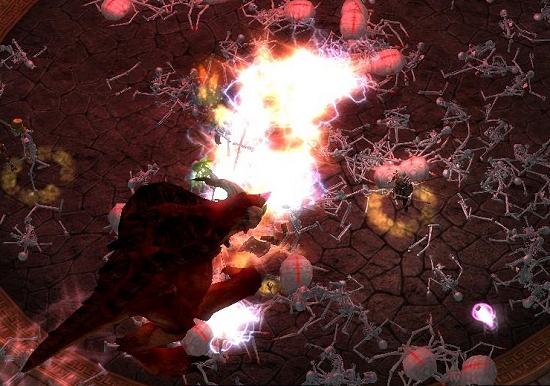 Already a few weeks ago, D2 Lilith 1.45 was finally done and brought all the goodies from D2I 1.44 to the world of Lilith... or what is more, into the very story of Lilith.
While followers noticed the downloads appearing, I did not get around to laying down what had actually changed.
In short:
All D2I bosses now part of the Lilith storyline
Fixed some quests to avoid blocks
Lilith in English! (Reviewed all the dialogues and descriptions)
Endgame content: Hellfire Quest
Rest skill, Fonts, Items and Fixes from 1.44
and the common features also found in D2I 1.45, which are
No more Weapon Block bug
Enhanced staff fighting (once again)
Fixed magic resists on some undead
And more original D2 loot (from the 4P conversion project)
So not only can you now go hunting for the Three in Jalavia as well as D2I, but also for any other boss who may hold one of the precious Hellfire Quest items.
...and more
But there is more. One of the reasons I have been so busy in those past weeks is that the Paladin Class is finally nearing completion. Beta testers have been running him through both worlds for a while now, and the last piece in the class puzzle is promising to become a grand finale.
Along with it comes an Art Update, a lot of new Items and finally a solution to that pesky and elusive difficulty unlocking bug that has been a blot in this mod's record for far too long.
When will it be out? Soon. Probably not this week, but watch this space.