December 4th, 2019 - just a few days ago - marks the release of a new version of a fan favorite map! All Battle Crisis released many years ago already, but with this version comes many new features, however I cannot list them all. 3.3 brings higher quality skins, models, and effects, as well as a more chaotic feeling of a D-day style beachhead assault that we realized as far back as the 1.0 release. New scripts were put in place to make it really feel like that gritty war feeling with heavy machineguns and cannons raining fire down on your position as you cautiously make your way up the beach. In this version, there are many more defenses, and a special script makes the enemies spawn in the bunkers, so even more fire comes your way.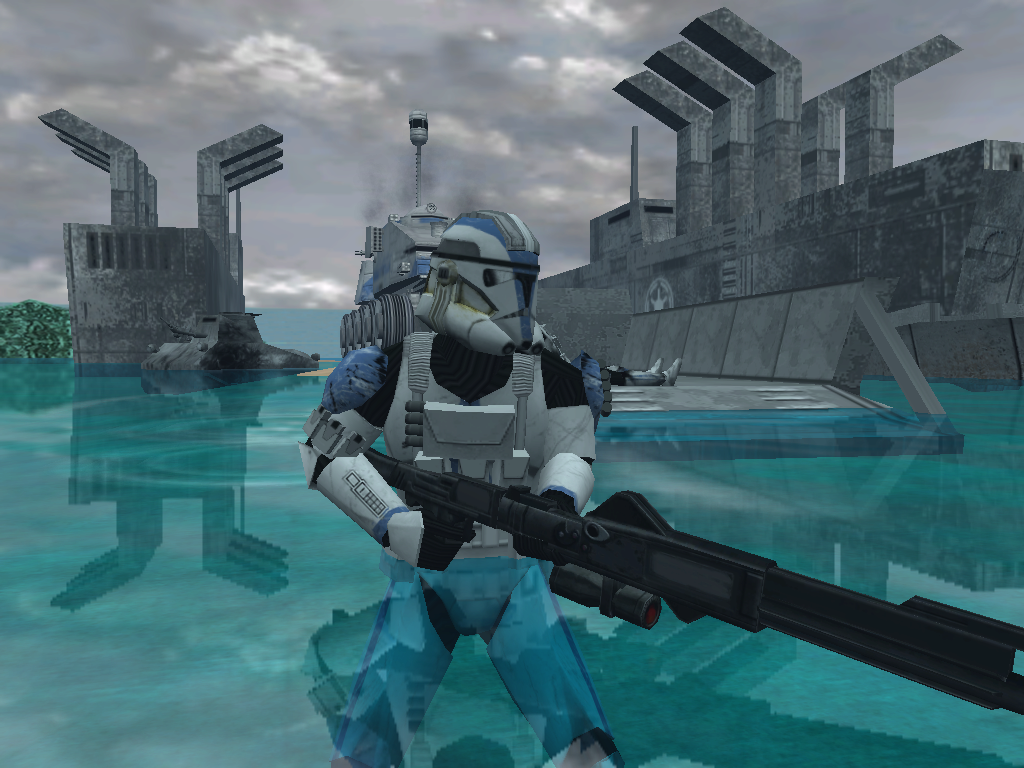 I'd also love to give a big shout out to our voice actor The Shape Shifter for providing his clone trooper voice to the campaign dialogue!
In this map, Captain Hex leads the 501st into battle against the Rathian defenses. You must make your way through a gauntlet of heavy MG fire and 88mm guns as you traverse the beachhead obstacles and walk over your fallen brethren who were unlucky enough to catch a blaster bolt to the face. You can discover the rest of the story as you play it!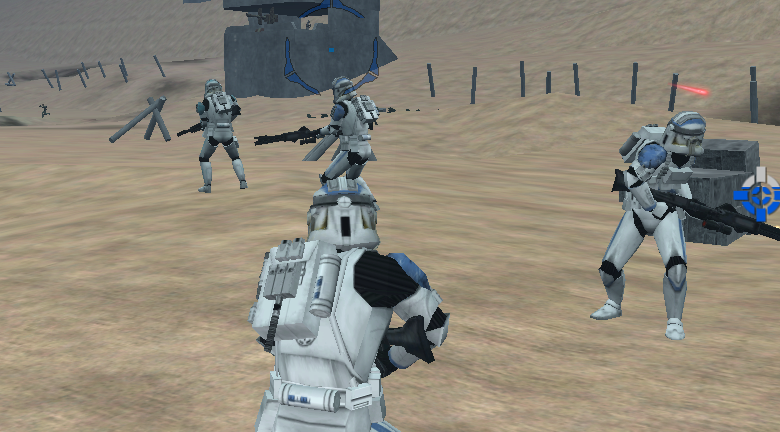 Plus I caught this little idle animation, as you can see on the right side of the picture. I don't remember if we included it in a previous installment, I'll have to check. But you can also see all the MG fire coming from those bunkers as well.
I must make this following statement very clear: Engineers are one of the most important, if not the most important class in this map, so if you don't play as one, protect any engineer you see with your life. This map is way more chaotic and unpredictable than previous versions, so if you're not careful, you'll find yourself half-way across the map from an 88 explosive shell.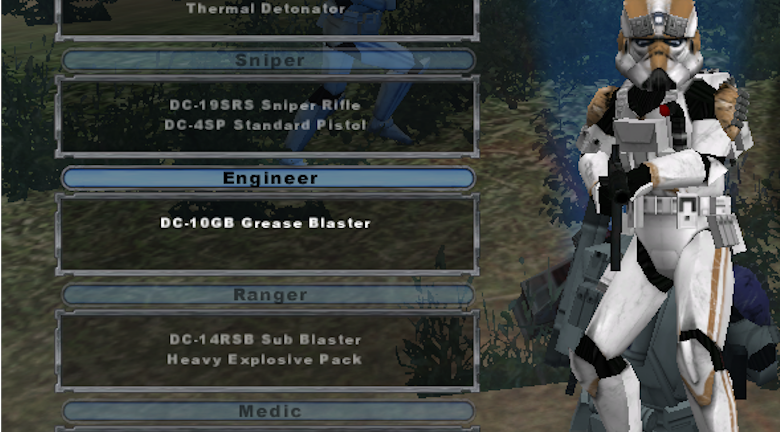 I hope everyone enjoys this new release. This release was a long time coming and if there are any problems or bugs, please leave your reviews and we will fix them ASAP. Remember this is suppose to be played in Campaign. With that in mind, I hope everyone has a great day, and may the Force be with us all!
Move out, troopers!