Here's what I've done so far:
-I completed the UBA storyline. Be prepared to go through their missions and they will reward you well by raising you in rank and giving you many rewards such as money or new weapons.
-I completed the entire city of Moscow. There are now several city sections which include a Palm Beach, a town for geese and a small hamlet off the coast of Moscow (this is my own version of Moscow and is in no way trying to recreate the real life version of it :) )
-The wererat transformation in the mod is now finished. You can now play as a bloodthirsty Dune Rat some time during the UBA's Paradise questline. Once the questline progresses, you as a wererat will find new abilities which will help you in the mod. A cure is available so you don't have to worry about the wererat hunger all the time. :)
-Just because it looks like a post-nuked world doesn't mean that everything you find belongs to a sci-fi world. Prepare to find old treasures from Desert Region 1 and some old creatures from Morrowind. They all hide out in secret and secluded areas so you have to make an effort to find them!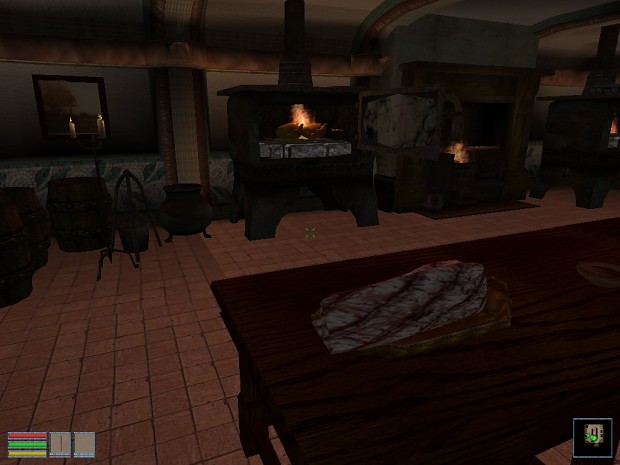 What I have left to do:
-I have yet to finish the dungeons. I've already put two tombs and a diamond mine, and nine more are planned to be in the mod.
-Misc quests in the Wasteland. There are several of them already but I haven't finished making them for Outpost 22, Sunslave and Taran yet.
-Complete the mutant transformation and make it compatible with wereratism.
-Restore the 3d models, icons and textures for some of the objects. I noticed that some of the flags have missing textures and the spell effects have to be redone (I'm already up to and including Invisibility).
-Master Trainers aren't done yet. They can train the player character all the way to level 100 and I intend to extend this to all skills.
That's it so far but I promise that I will update you further on my progress when I'll finally go into the bug testing phase. Happy gaming!