Counter-Strike : The Second War is a World War 2 mod for Counter-Strike 1.6.
Features :
- 19 Classes ( 9 Axis, 8 Allied)
- 4 Modes (Normal ,CSDM, Nazi Zombies, Dogfight Mode, Nazi Zombie : Escape)
- 73 Weapons
- Improved Bot Skills
- Iron Sight and Bayonet Attack
- Others
Attention!! See the system requirements !!!
Game Modes:
Description :
Like CS 1.6, This mode contain 3 Mode : Destroy and Prevent (Bomb Defuse), Rescue the Officers (Hostage Rescue), Assasination.
Description :
Kill your enemies. If you are dead, you will respawn for 3 seconds.
Description :
This mode based on Zombie Mod 3.
Fitur :
- 2 Zombie Classes (Casual dan Heal)
- Commander get a Flamethrower, Dual Mauser C96, Dual Katana dan Dinamit
- 3 Supplyboxes
- Weapon in Supplyboxes : Dual Browning HP, Dual Katana, Amunisi, Dual Webley, Dual MP40
- The Sound looks like Nazi Zombie mode in Call of Duty 5
- Increase Damage and Bot Skills
- Zombie are not able to respawn.
DOGFIGHT MODE (Beta)
Description:
I edit this mode from the Dogfight mod made by csbtedhan. 
You act as Commander of the British Air Force (Royal Air Force) Platoon and the German Empire (Fliegerabteilung). 
Drop as many enemies as possible. This mode can only be run on the ms_mountain folder. 
There is a bug that you can use modern weapons such as Heat-Seeking Missile and Protection Missile.
 
NAZI ZOMBIES: ESCAPE
Description:
This mode is based on Zombie Survival Mode by DavidJr. 
You act as an SS officer at the Nazi Germany virus research center. 
The virus spread and eventually changed the people in it into zombies. 
Quickly run and save your life. 
This mode can only be run in the ze_kalt_xmas folder and ze_sewerinfect. 
There is a bug that is very high zombie damage, zombie motion animation, etc. 
Type zsm on the console for the menu.
Classes
AXIS FACTION :
SturmtruppeWaffen SS Eichenlaubmuster Uniform
SS-LeibstandarteFallschirmjagerUnteroffizierDeutsche Afrika Korps
Offizier
Erbsenmuster Camouflage
SS-Unterstrumfuhrer
US Army
British InfantryUSMCRed ArmyResistanceUS Colonel101st AirborneBritish Paratroopers
Weapons
Restricted Weapons :
Flamethrower
Dynamite Grenade
Dual Browning HP
Dual Mauser C96
Dual Katana
Dual MP40
Dual Webley Mk IV
Shotgun :
Double Barreled Shotgun
M37 Shotgun
Sauer M30 Luftwaffe
Winchester Model 1894
Winchester M1887
Sub-Machine Guns :
M3 Grease Gun
MP-18
MP-40
Kulsprutepistol M/45
PPS
PPSH-41
Sten MK2
Sterling Bayonet
MP-44
Thompson M1A1
MP-41
Waffe 28
Rifles :
Mosin Nagant
M1 Garand
Karabiner 43
SVT-40
AVS-36
Lee Enfield
Karabiner 98 Kurz
Light Machine Guns :
MG-42
MG-34
DP-28
Lewis Gun
Chauchat
Bren LMG
M1918 BAR
Secondary :
Mauser C96/I Automatic Pistol
Beretta Modello 1935
Colt M1911
Colt M1911 Pocket Model
Browning Hi-Power
Luger P08
Mauser C96
Walther PPK
Walther P38
M712 Schnellfeuer
TT-33
Revolver MK. VI
Knife :
Bayonet Sterling
Hitler Youth Knife
Fallschirmjager Knife
Ka-Bar
Fairbairn Knife
Spade
Grenades :
Stielhandgranate
Geballte Ladung
RGD-5
Mk. 2 Fragmentation Grenade
Molotov Cocktail
v1.5 - Add 11 New Weapons :
K43 Full Auto, M1A1 Carbine, Karabiner 98k (ZF4), M1903 Springfield Sniper, FG42, FG42 (ZF4), Webley Mk. IV, Enfield No.4 Scoped, Mosin Nagant Scoped, Reichsrevolver, Dual Thompson M1928 (Nazi Zombie Only)
- Fix AVS-36 Script, Sound and Weapon Animations.
- Fix Walther P-38 Animations.
- New Iron Sight for M3 Grease Gun
- Decrased and Improved Damage
- New Karabiner 43
- Realistic Sound of Smoke Grenade, MP40, AVS-36, and K43.
- Improved Hud and Sprites.
- Added Kill Icon
- New Buy Menu (Beta)
- New Team Menu and Team Select
- Add Faction Radio Sound
- Knife Scratch Plugin
- Precache Plugin
- Loading Music
- Bullet Whizz
- Third Person Camera
- Spawn With Armor - New Maps.
- Realistic Sniper
- Sprint
- Low HP Breathe and Heartbeat.
- Improved Graphic
- New Mode : Dogfight Mode ( World War 1 Air Combat) and Nazi Zombie : Escape
- Remove Dual Webley Mk. IV
- Others Minor Updates.


System Requirements
Minimum :
500 mhz processor, 512 MB RAM, 16mb video card, Windows XP, Support DirectX and OpenGl Version. (1.0)
Recommended:
800 mhz processor, 1GB RAM or higher, 32mb+ video card, Windows XP, Vista, 7, 8, (Windows 10 is not supported), Support DirectX and OpenGl Version. (1.0 or higher)
In Footage Gameplay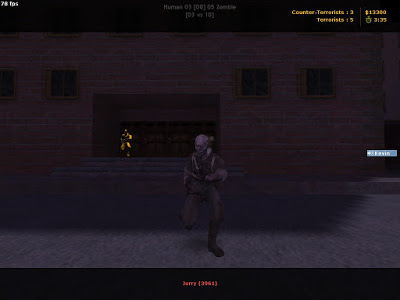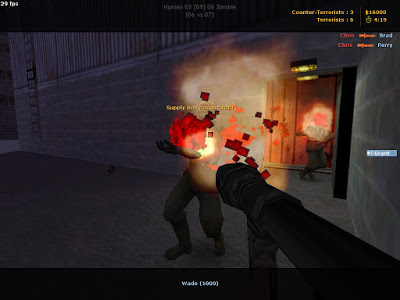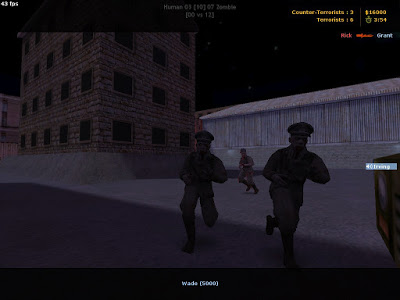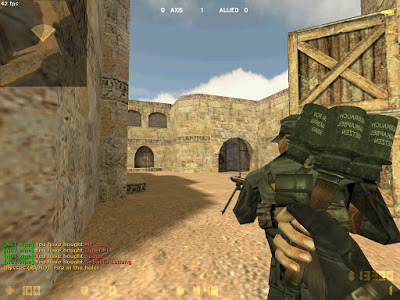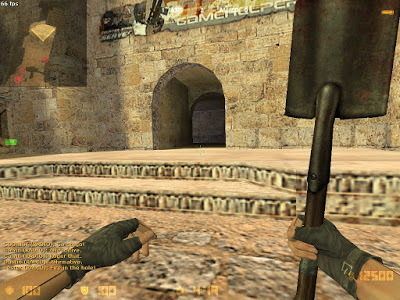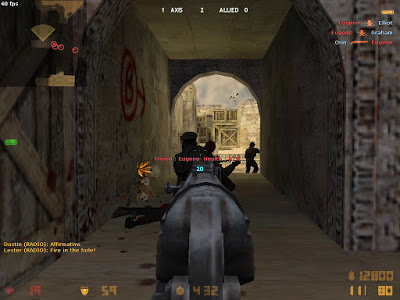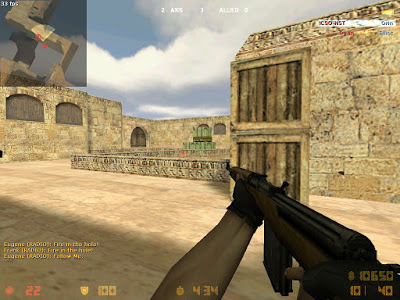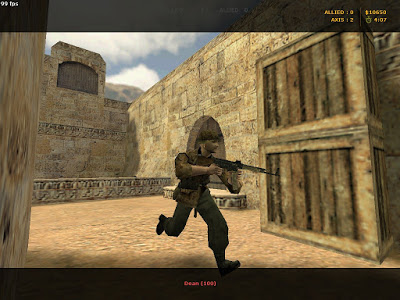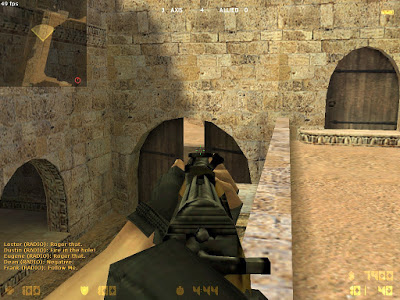 Link Download
ModdB