Hey everyone, welcome to the July progress report for CI. As you can see, no multimedia update this time. I had several things that kept me from making as much progress as I would have liked to have seen this time around. These ranged from a statistics class to issues working development time in between recording four game walkthroughs at once for YouTube.
You may have noticed the "-Repost" modifier on the title. I created this update yesterday then deleted it because I thought that it had only been one month since the last one (major brain fart) and forgot to save it.
However that class is done, I am in a class I am more familiar with now (networking) and I finished two of those walkthroughs so I should be able to make much more progress next time around. That said I was able to do quite a bit of work compared to some of my other updates. I am going to break my two screen shots maximum rule this time due to the complexity and difficulty of visualizing some of the work that was done.
A lot of the work done this month was fixing small things or standardizing others. More of the same from the last mapping update, although I did find some time to actually build some new stuff. The work was evenly divided between City 23 and 25. I was working on a model for the hotel in C25 but issues trying to export it kept me from having it ready for this progress report. I do have a screen shot of an untextured version of it though that I will put at the end of the article.
Before we get into the screen shots though I wanted it to be known that I am starting a new project that will directly influence these updates. I will be doing a kind of behind the scenes vlog for both CI and SC. Consider them to be kind of like a synopses of the work done, showing some footage of the working being done, various ideas I have had, and some other insightful stuff. I am doing this to allow the average player to see more into what goes into making the games they play, something I do not think enough people have an appreciation for. The videos will be uploaded to YouTube at the end of the development and I will embed them here.
Now, on to the screen shots:
Starting with C25: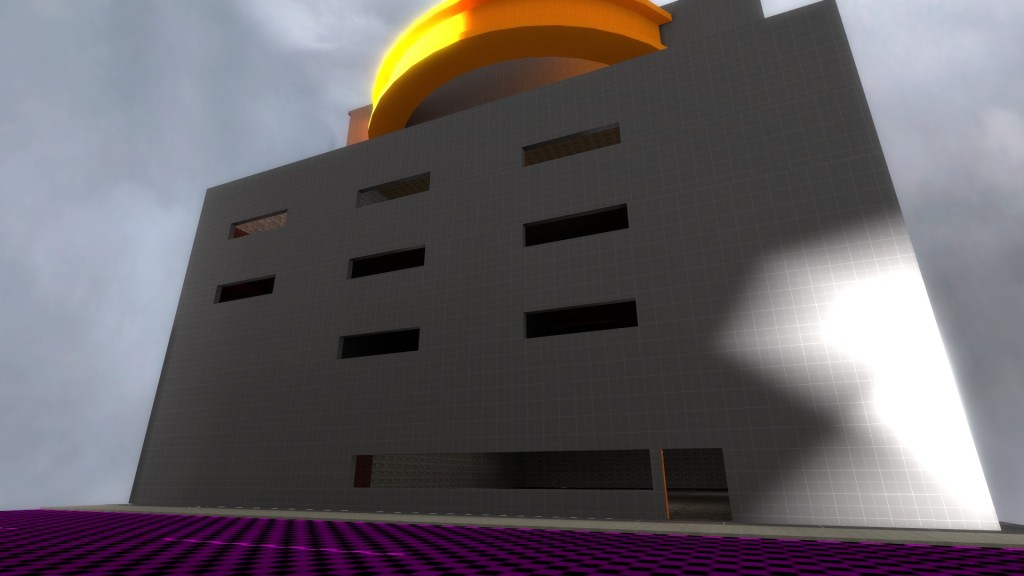 Here is a sight you are probably familiar with now. There are some changes if you compare it to last update's screen shot of this area. I made the planned backward movement of the marquee and I also greatly extended the hotel (something you cannot see that well from here). It is at least twice as big now and the massive skylight is positioned in the middle of the structure. A lot of work went into correcting small issues like misaligned walls and making sure everything was placed equally.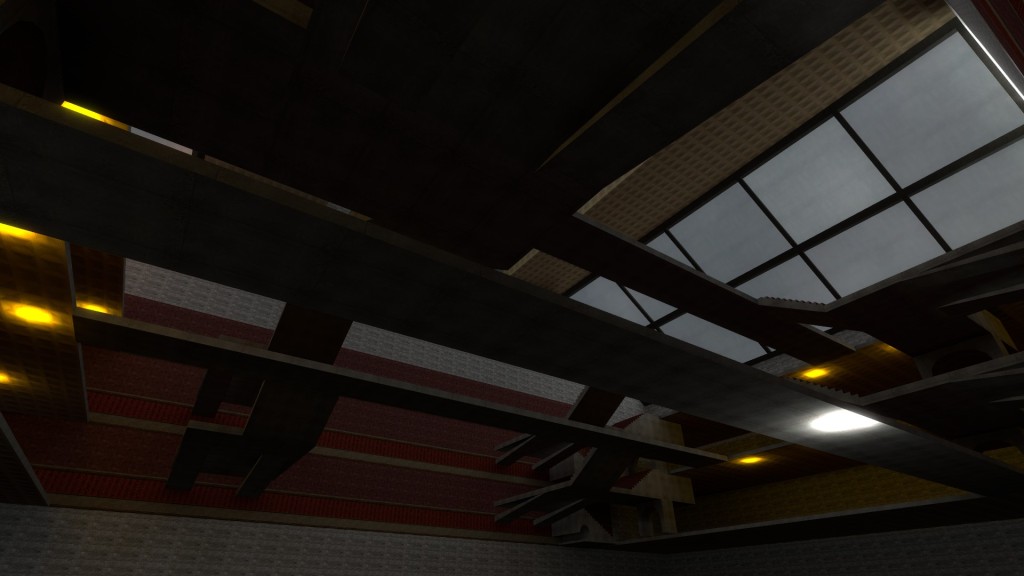 Here you can see that a lot has been added. I scrapped my original idea for this place and decided to go with a more traditional setup where each floor will have its own stairs/walkway system. I also moved some of the walkways around so that connecting stairs could be placed between them and/or landings. The model I was/still am working on would be used on these walkways. It is a kind of decorative arched hand railing.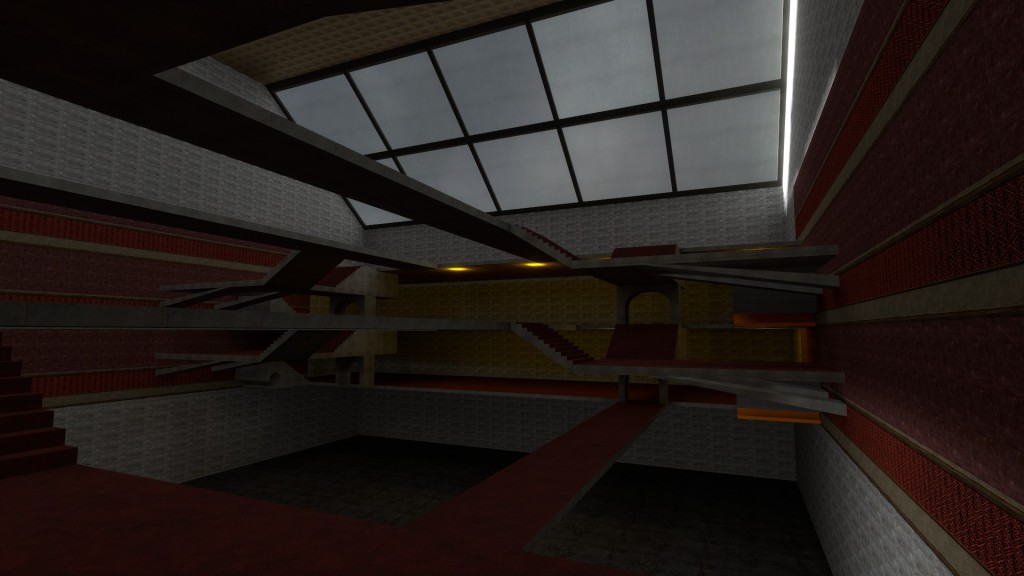 Here you get a better view at the new additions such as the archways and the massive window sections that have replaced the roof/walls. I also did some retexturing of the walls to break up the monotonous feel they had previously.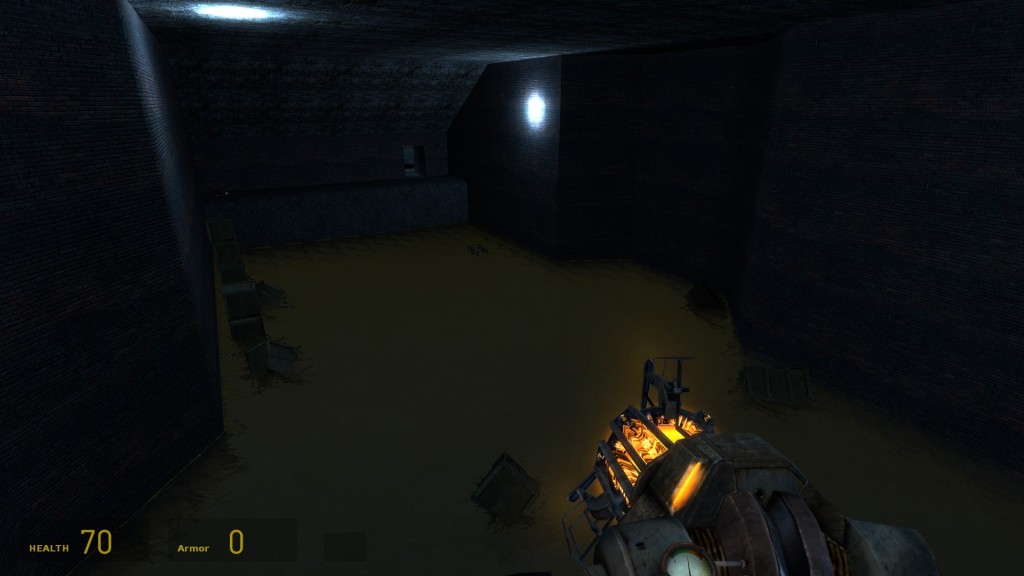 All of the work done in City 23 was on two bottom area sections from the sewer system. If you look back and some older screen shots you will notice this area is now flooded, smaller, and has some sunken back walls. I am still working out an idea for this place but in general this is going to be the new look for it minus the lighting; I will be using a more grungy lighting scheme in later versions.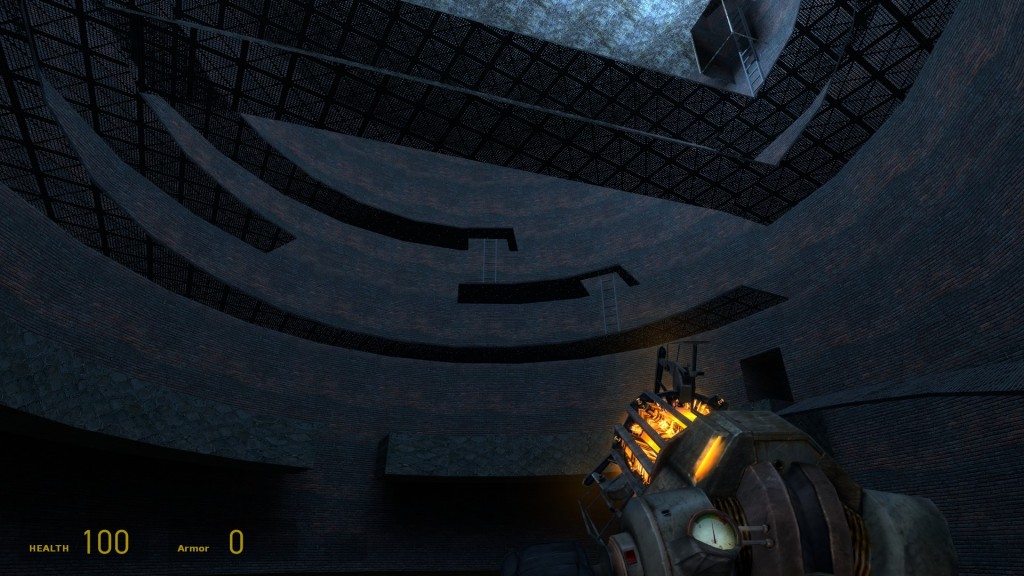 This area was completed recreated. Before it was a smaller box-shaped room with railings. I deleted all of that and created this much larger area. I am still working on the sizing, I may need to make it slightly bigger, but I wanted something a bit more striking than the old place was. This area also has some water in it and I will be adding more detail-oriented things into it in future versions as well as getting proper looking catwalk textures.
That is all of the work that was done. I did not have enough time to do anything with the source code this time around but I am hoping to be able to try and make some headway on the overheat counter as well as on the UI. I should be able to get a lot more done during the next dev cycle as my schedule frees up and I do not have so much going on at once.
Here is that model I was talking about: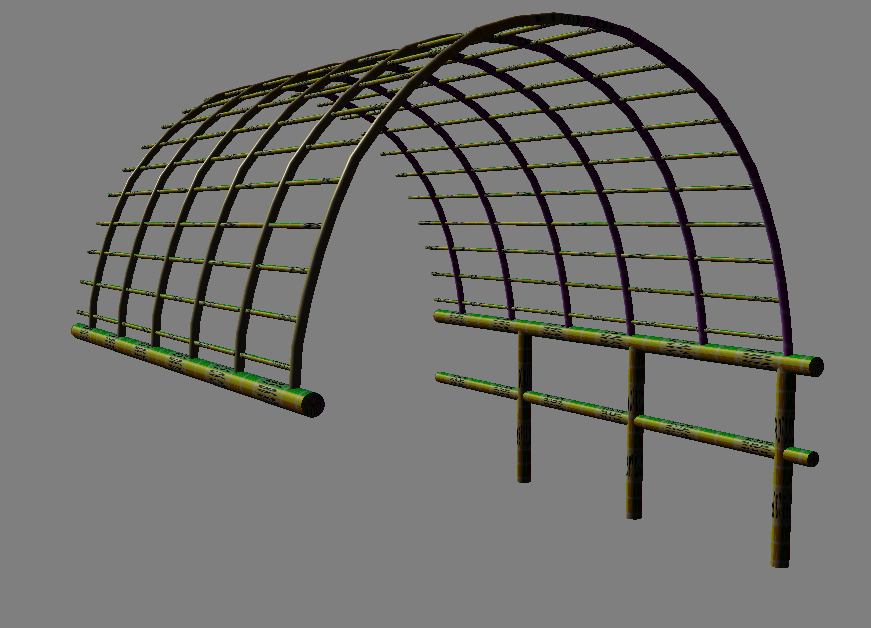 The texture I decided to use for this was a metallic golden. Once finished this will act like a railing for the walkways and their off-chute stairs. What is shown above is a test model to make sure the sizing is correct. But I never got that far because of the issues I ran into.
Anyway, thanks for following the project and I am hoping to finally be able to follow through with my "much more progress" statements during the next dev cycle.