Yes, Cloned Cube's ModDB page has been pretty quiet since these news articles take a really long time to write and I want to make sure to fit everything in instead of small updates. However, if you want up to the date, frequent, posts, videos, pictures and all sorts of other stuff about Cloned Cube, check out our
Tumblr
and
Twitter
. Thanks!
Training Center
I've kind of been showing off the Training Center a little bit so far but not extensively. Basically it is an area where clones are trained. Let me explain the cloning process through a picture: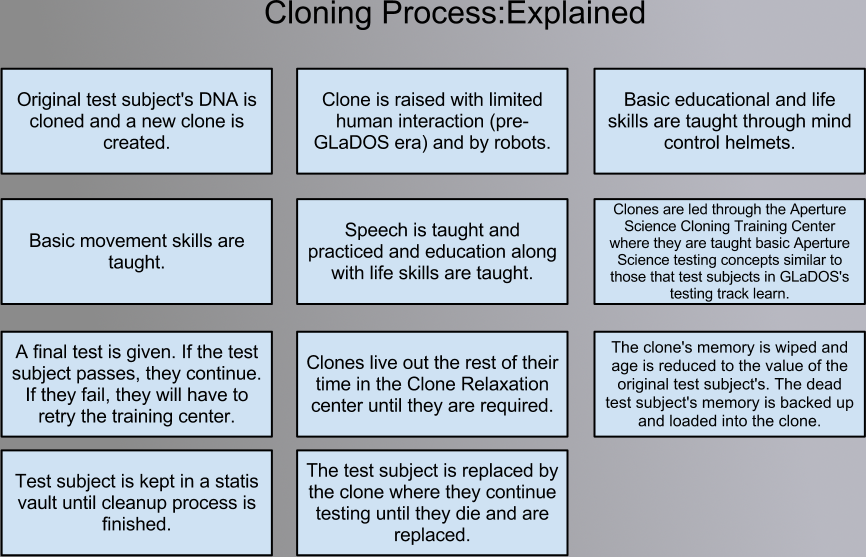 So now that you hopefully understand my process of thought. The Training Center actually takes place in the 1990's so before GLaDOS and decades before Chell's clone woke up. That pretty much explains why the tiles and materials look newer than they do later in Cloned Cube.

The Announcer
Some of you have been wondering about the Announcer. Who is this mysterious robot? Is it CUBiS? Well, the Announcer is a lot like the Announcer in Portal 2. He is an experimental AI who was implemented before GLaDOS to take control of some of the smaller functions of the test chambers in Aperture Science however he does have complete control over the facility. Designed to oversee testing, he is very experimental, sometimes buggy, and he even has a bit of an attitude as you can see in the videos above.

Menu Backgrounds
As all of you probably know, the Source Filmmaker was released in an open beta by Valve. Since Cloned Cube is a Source Engine mod, I am able to use it's assets like maps, models, and materials in the Source Filmmaker. So, I revamped the menu background images from those oily backgrounds to these new ones.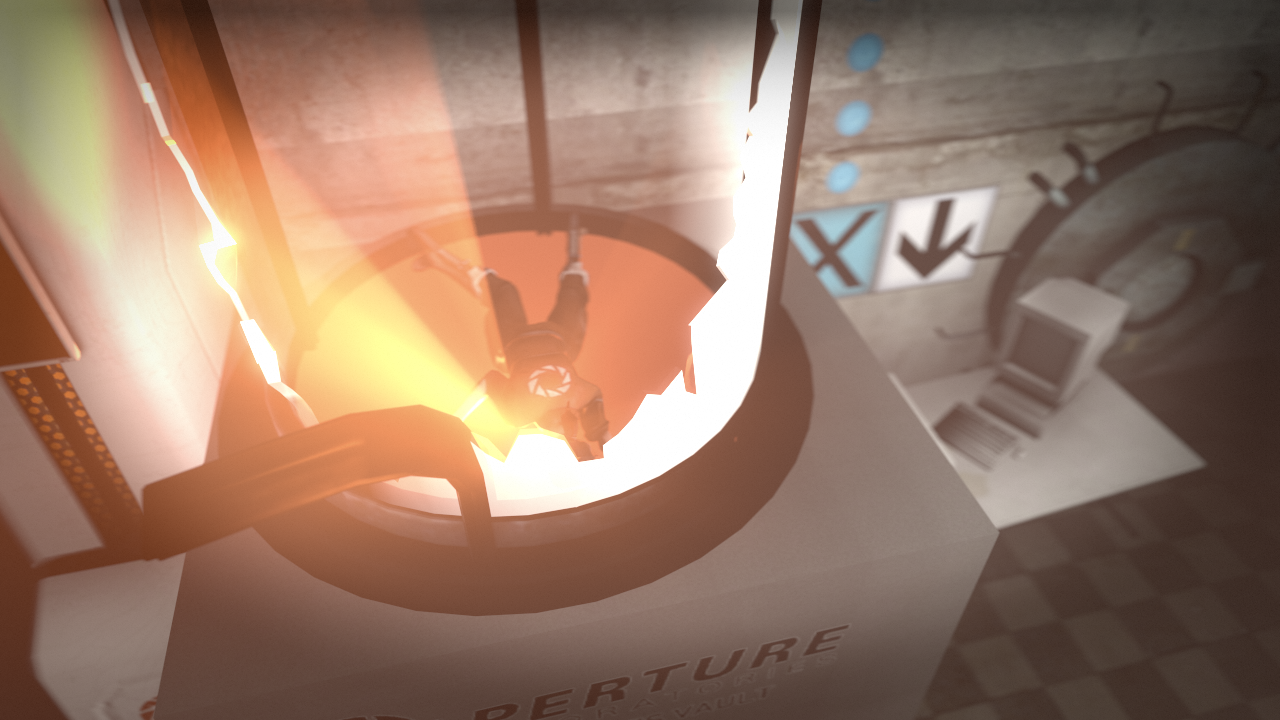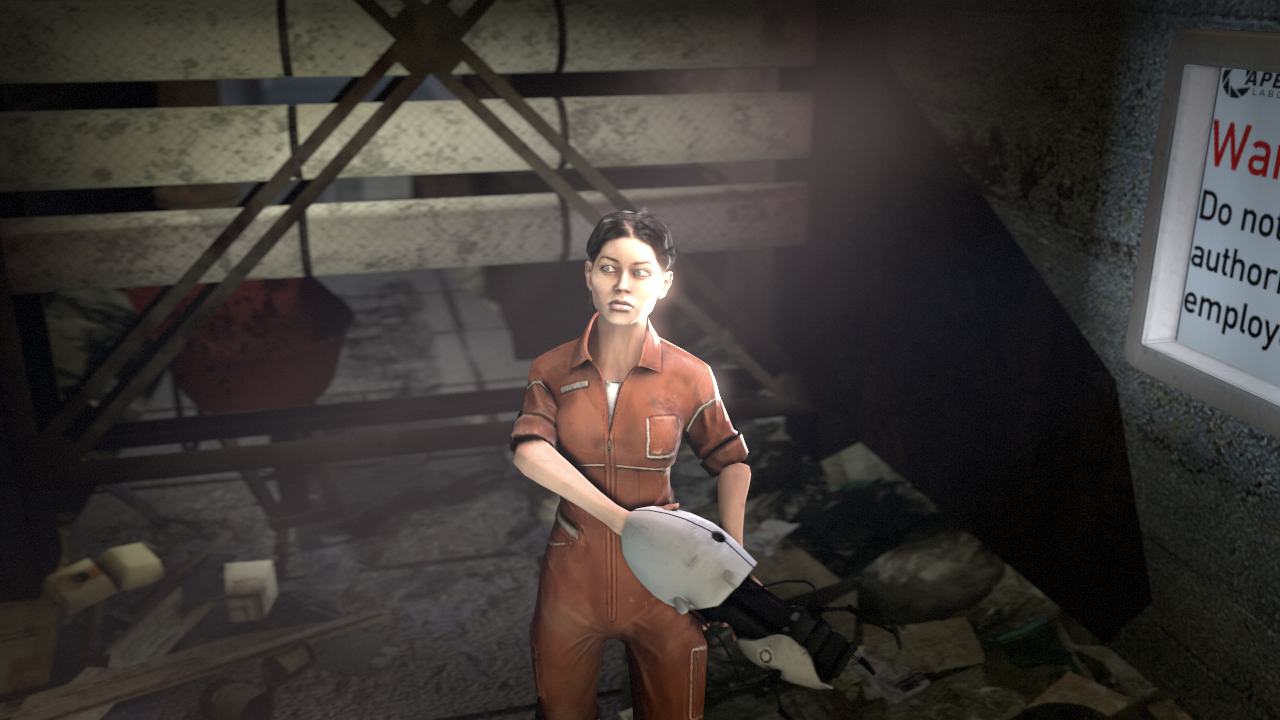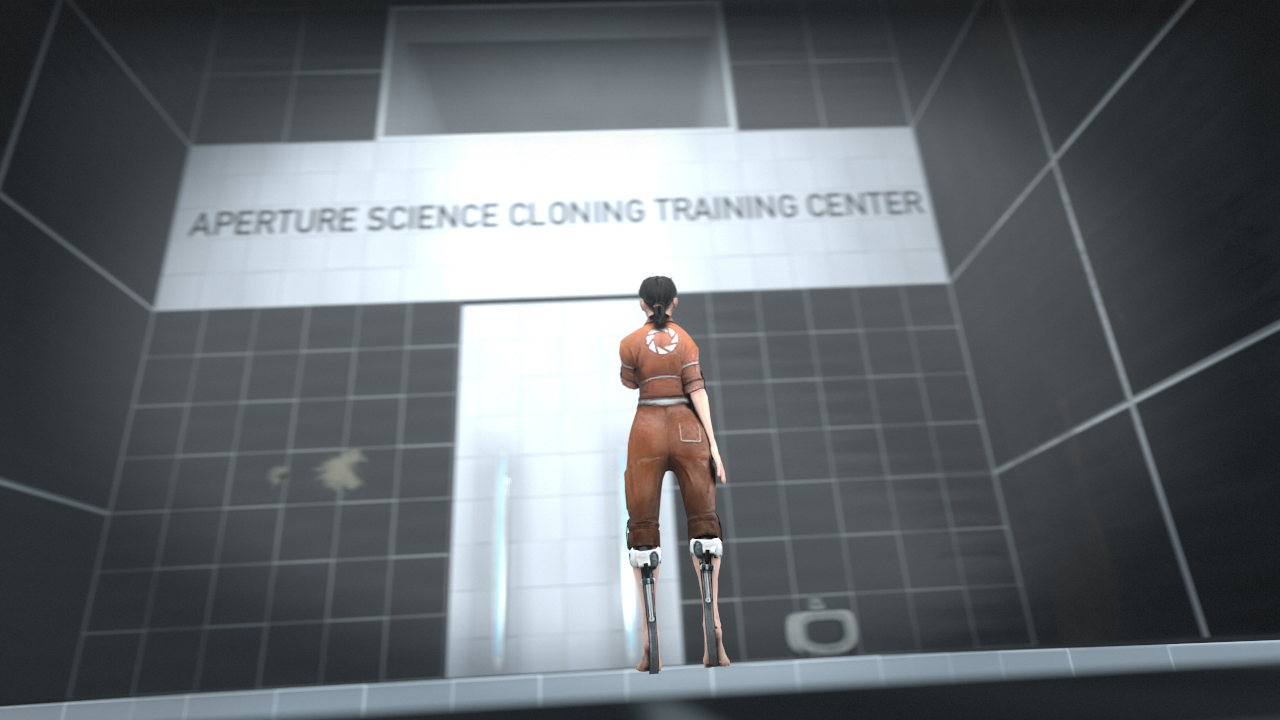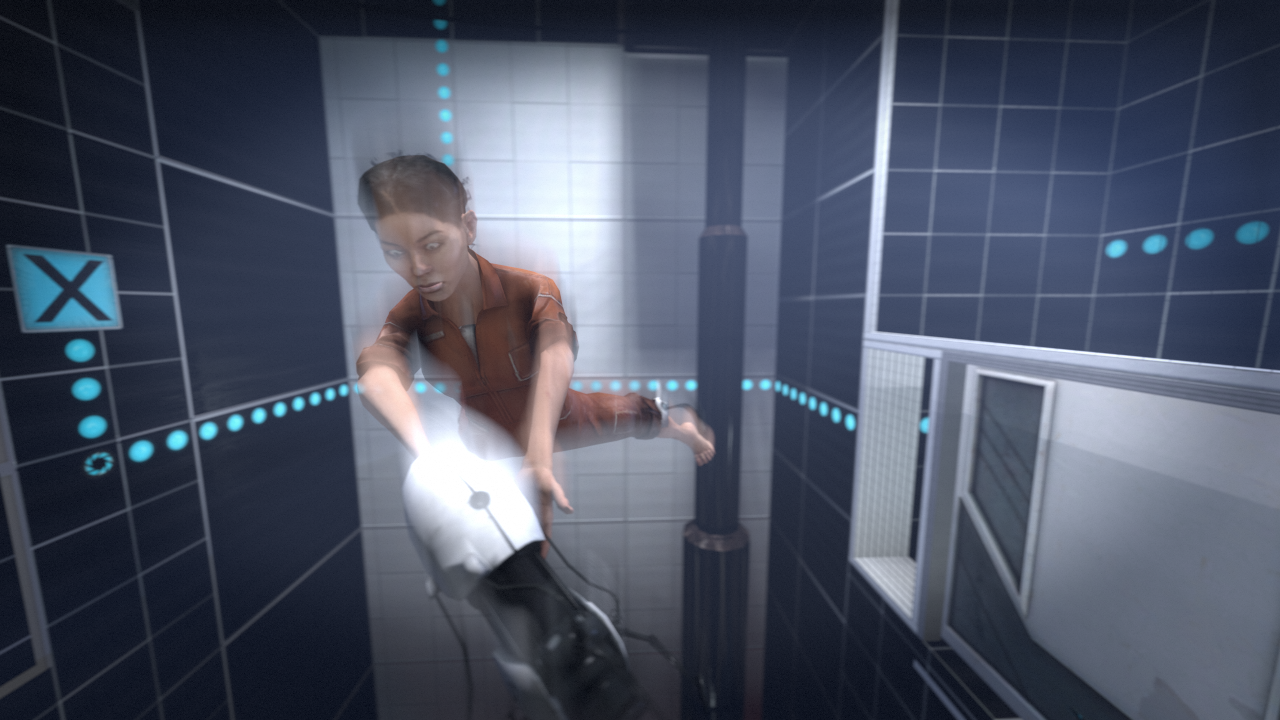 I apologize for Chell looking like a man, as one commenter said, but I can't actually change her facial expressions. I think that it's a big improvement over the old backgrounds and it looks nice in-game.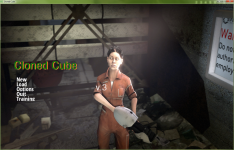 Chapters
I've been developing Cloned Cube sort of like how George Lucas created Star Wars. I started with cc_1 first which was initially intended to be the first map in Cloned Cube. After a while though, I realized I should create a place where new or returning Portal players can freshen up their skills before jumping into CUBiS's tests. So I created the Training Center. It was initially intended to be sort of an optional item on the menu, but the maps were developing a story of their own so it would be a missed opportunity if players could skip the maps. Now, you play the Training Center first and cc_1 second when starting a new game. Here's an example of with the "New Game" chapters selection.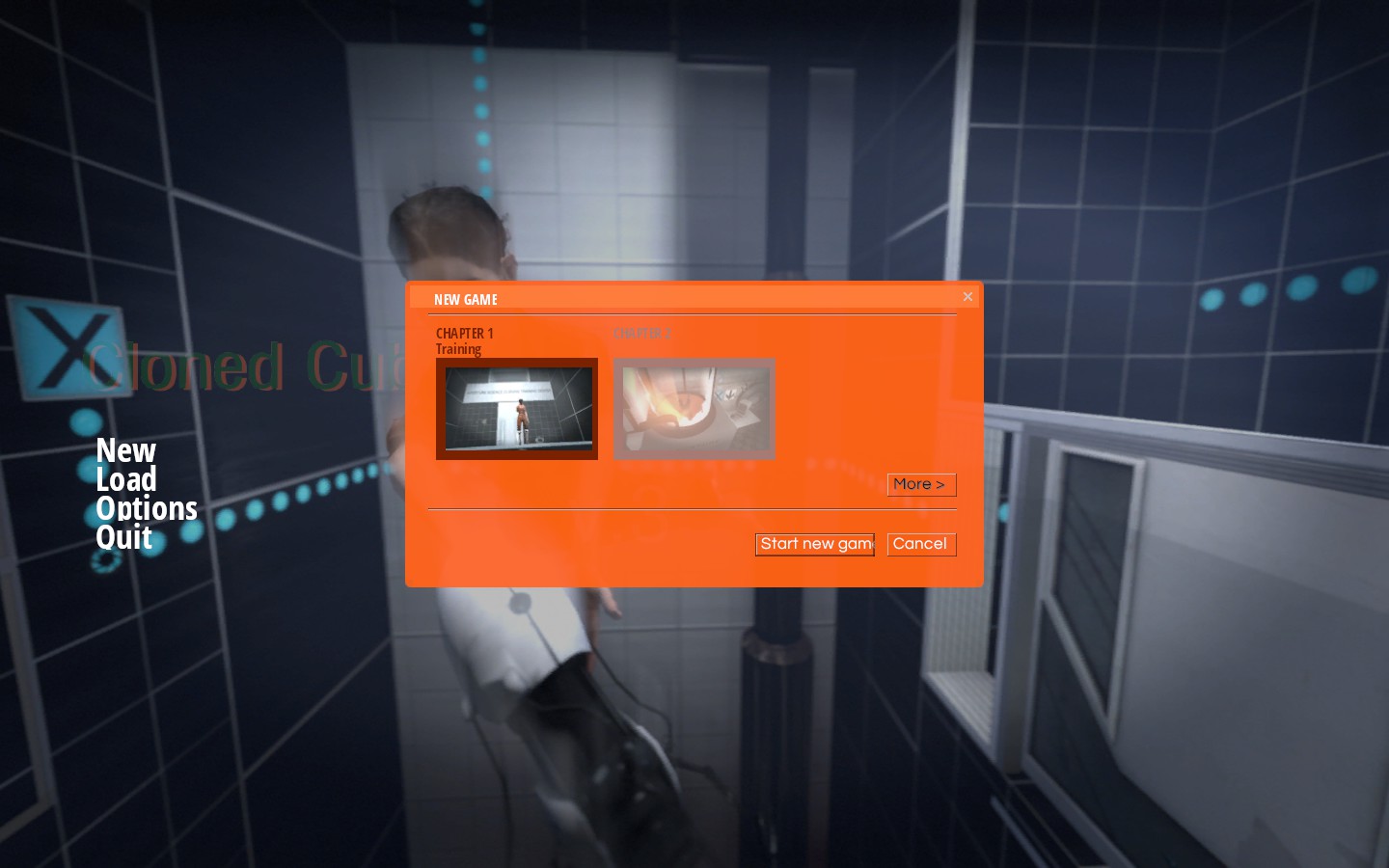 Jobs
As you know, our other member of the Cloned Cube team is Hyphellux. He is in charge of music. Right now he's on a bit of a vacation. Well, soon enough, I'll be looking for a new member of the Cloned Cube team for voiceovers. I'm not going to be specific yet, but Cloned Cube will need a new voice soon and when more information comes available, we'll post about it. The selection process will be the same as when we chose our music composer. It will consist of a job posting on ModDB, a form to fill out, and eventually sending out an email to the winning applicant.
Underground
Well, today I'm happy to officially introduce Underground, the 3rd map in the Training Center. This area is an abandoned shaft designed in the style of the Portal 2 underground maps. This is where new beta concepts for Aperture Science were originally tested like turrets, fizzlers, and plenty of other concepts. Down there, some old concepts remain that were never implemented in Portal so it is a very, very new experience for players.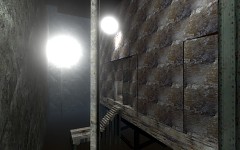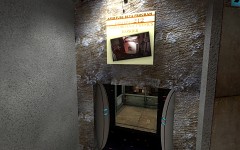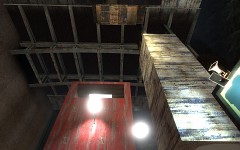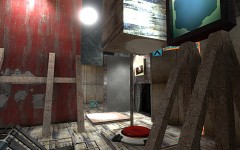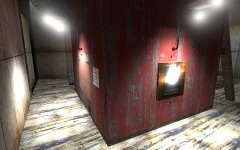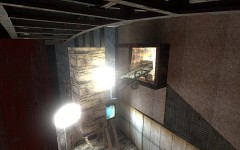 .3 Version
Well, I had a lot to share and so expect the next version of Cloned Cube, .3 coming out later this summer. Speaking of which, Cloned Cube's one year anniversary is coming in August! Woohoo! It is incredible to look how far I've come!
So, keep in touch on the social networks of Cloned Cube below! Also, I've been posting some videos from the Source Filmmaker on my YouTube page so make sure to check that out.
-cubis