The time for Cloned Cube Alpha .2 is almost upon us. I'm almost finished with fixing up cc_1 and cc_2 is chugging along. So, this is my second try making this news post since Chrome decided to crash right as I was writing it. In honor of the upcoming release, I've decided to compile of list of changes between Alpha .1 to Alpha .2. So sit back, relax, and let me entertain you with lists and screenshots!
cc_1
Stasis Vault Room
Tile decal added.
Receiver cart added.
New pull effects into broken stasis vault.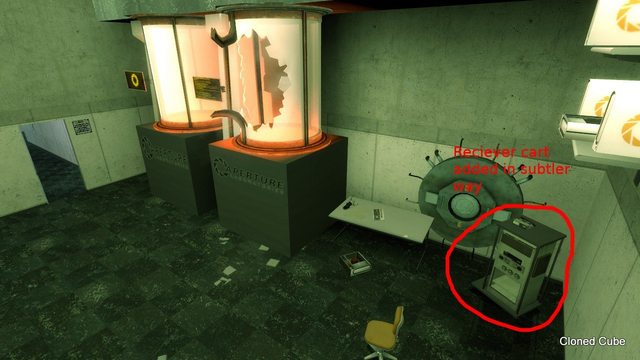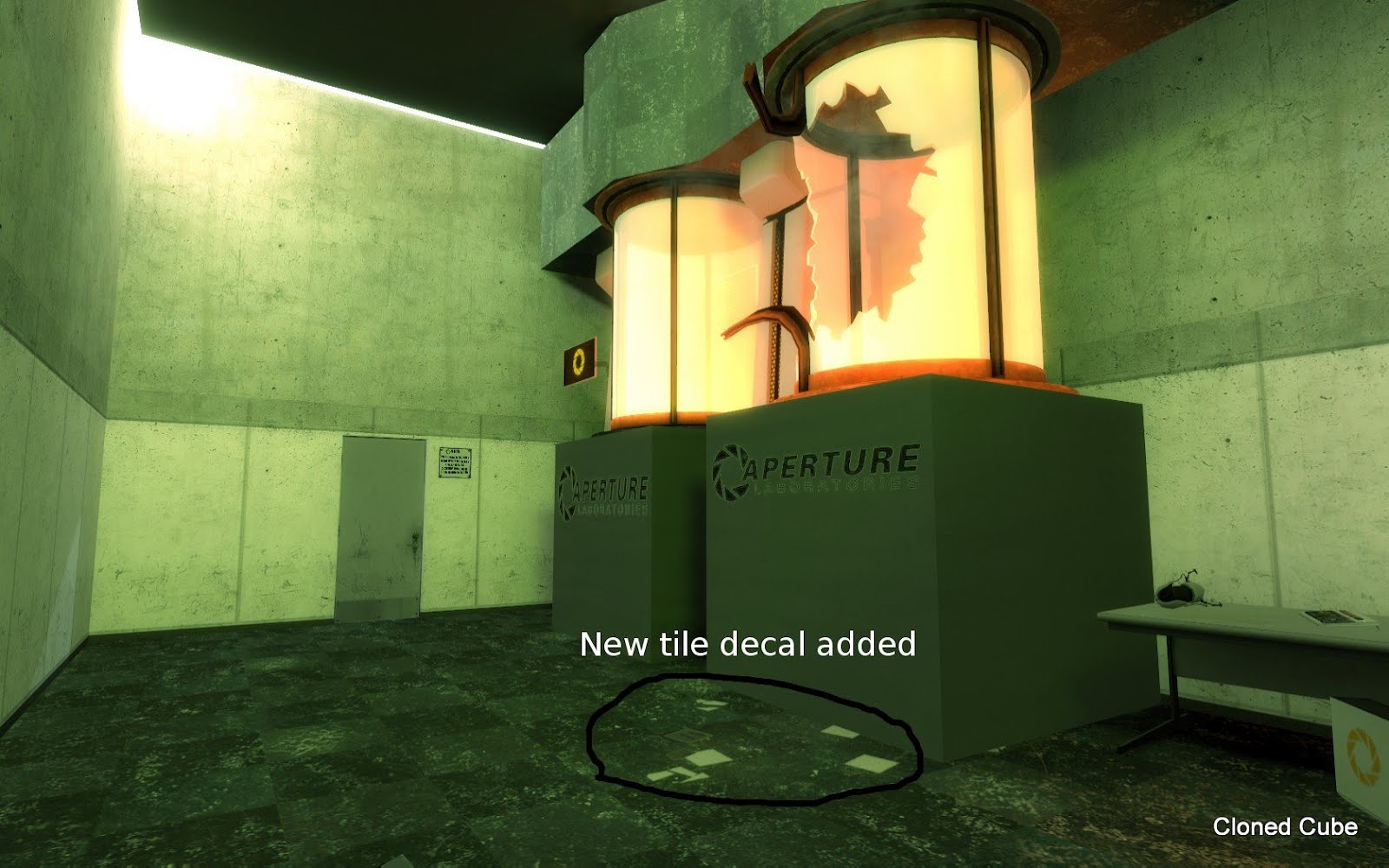 Turret Hallway
New fluorescent lights added to dark corners.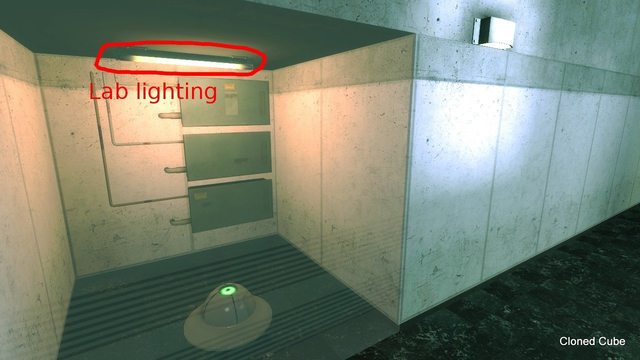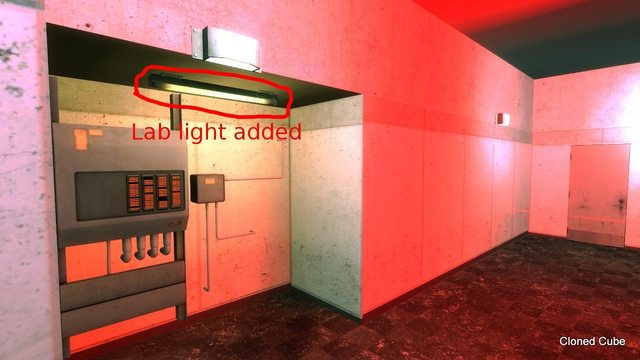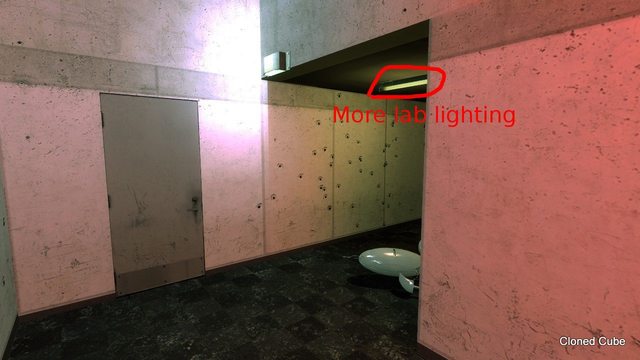 Rocket Sentry Hallway
New flying cannisters added that start flying around when the wall breaks up.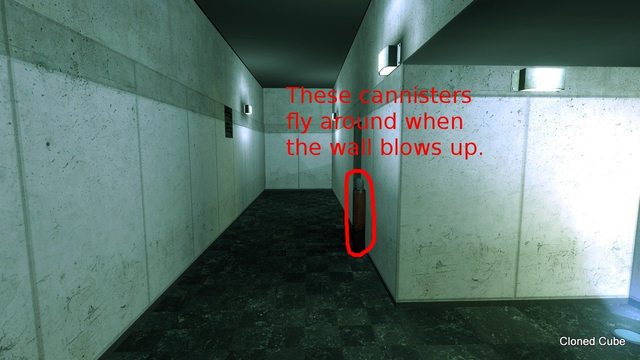 Deadly Room
New lighting added.
More decals added.
Details like filing cabinets added.
Physics cannister launcher added for more fun and chaos!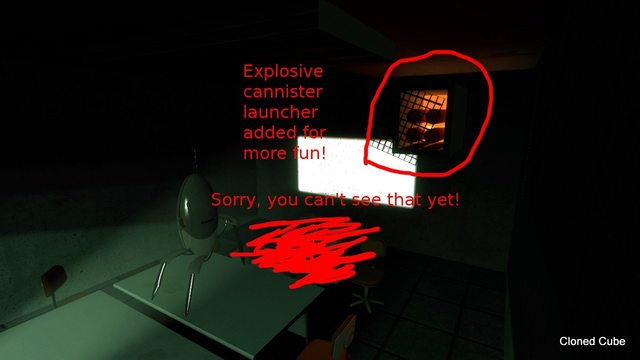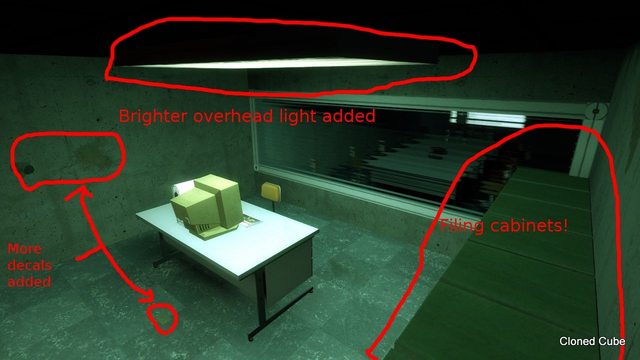 Fan Room
env_projectedtexture removed.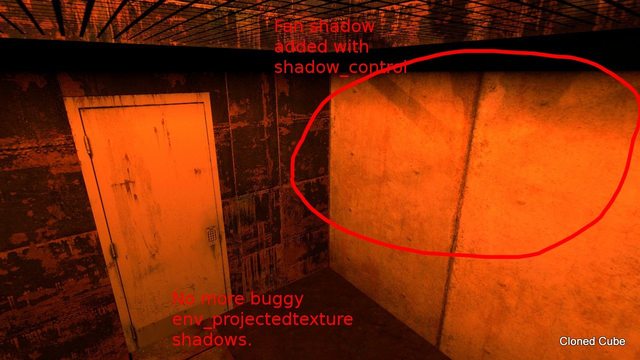 Janitor's Closet
Cubes relocated.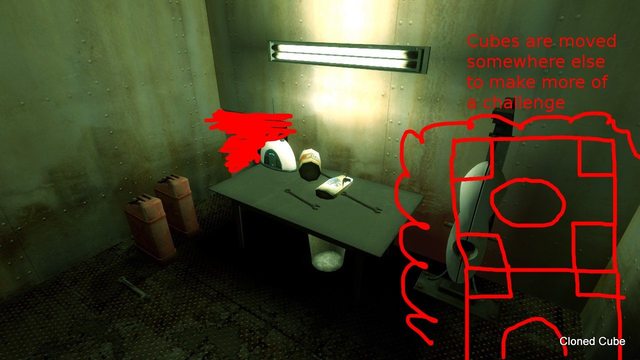 Trash Hallway
No changes.
Tube Transport Room
Completely revamped as the old circular design was leaking all over the place.
New "launch pad" and puzzle.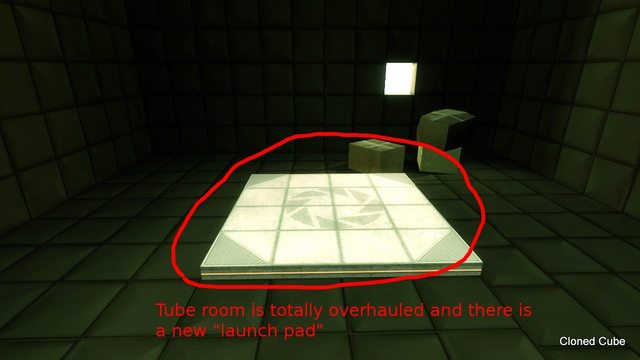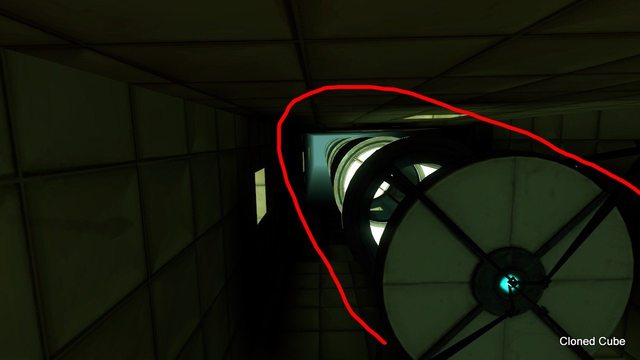 cc_2
Destroyed Hallway
Better lighting.
Metal beams replaced with planks.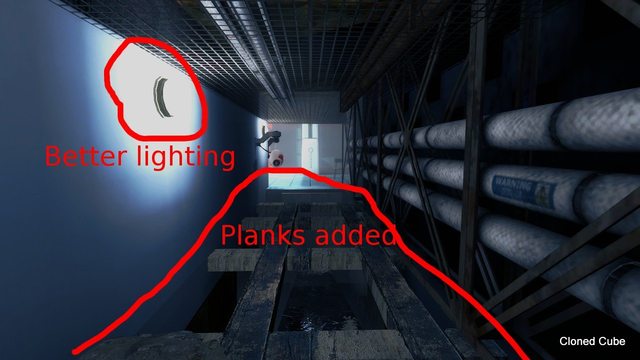 Unknown Room
Room overhauled from CUBiS' chamber to a new unknown purpose.
New lightmapped, high quality shadows.
Snow theme removed.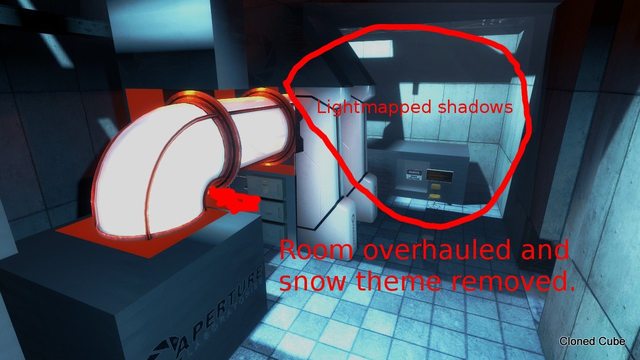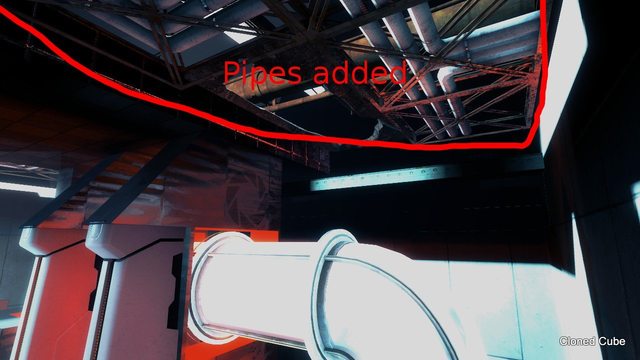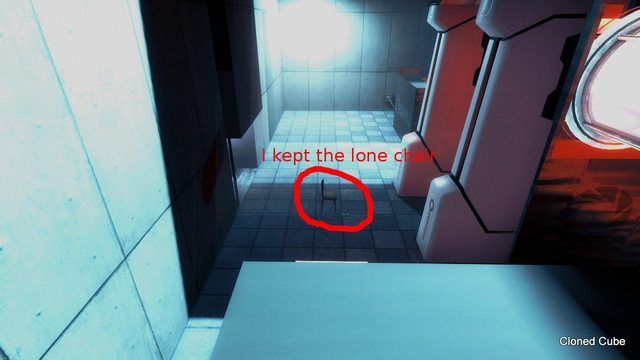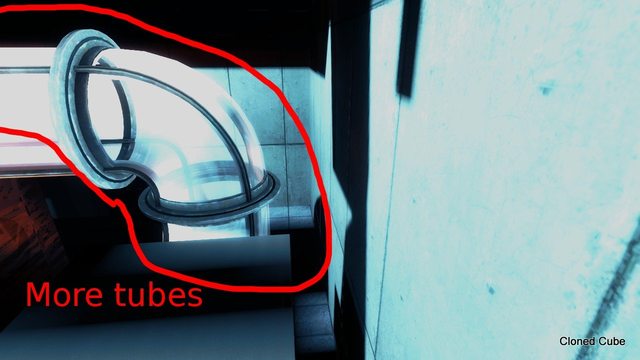 The Floating Walkway
Added a floating walkway to CUBiS' workroom similar to the one you walk through on your way to GLaDOS.
Includes explosive barrels for an upcoming puzzle.
Below there are water tanks and a storage/maintenance room and area.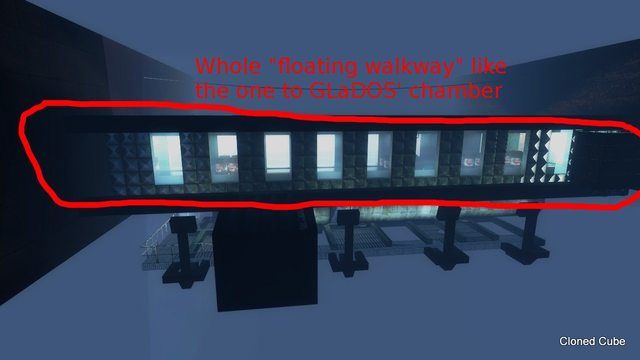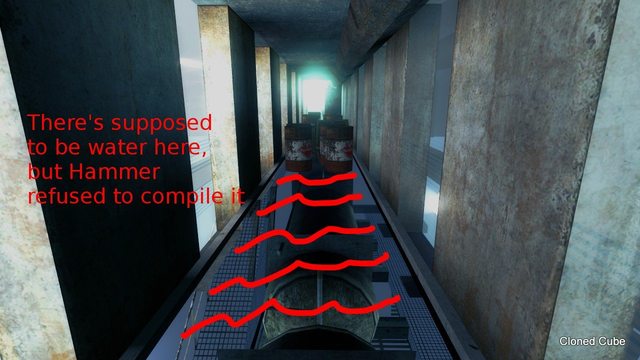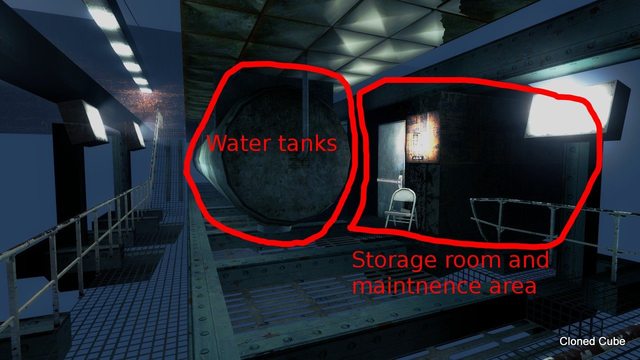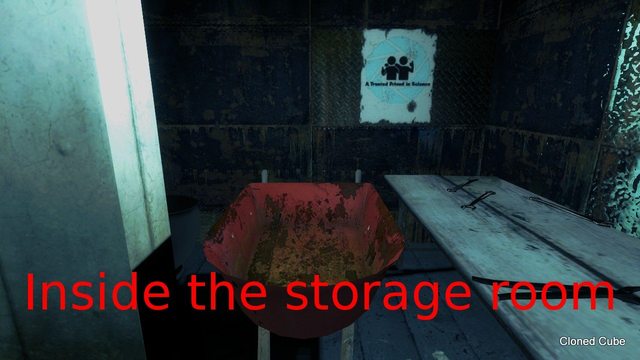 CUBiS' Workroom
Includes destroyed desks and battered servers.
Whole room tilted at an angle.
You boot up CUBiS here through a puzzle and follow the monitor's instructions.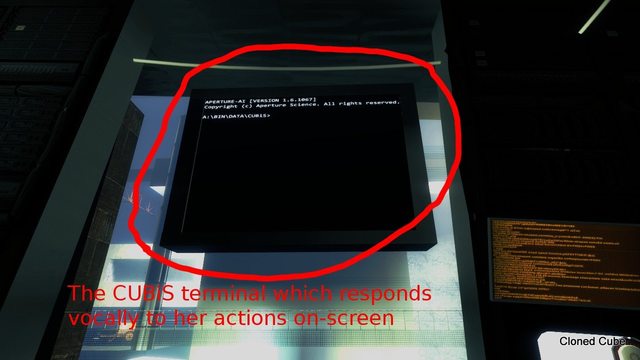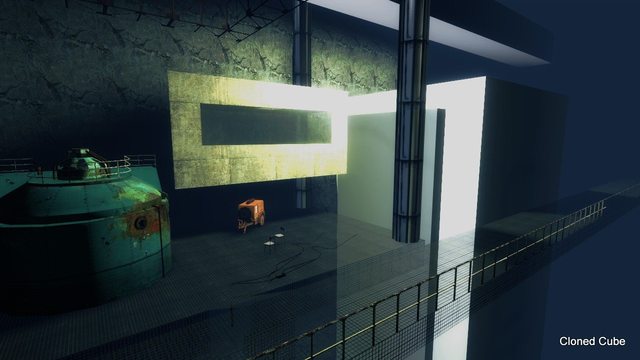 UI Changes
Milford font is used once (included in game files).
Legible menu items.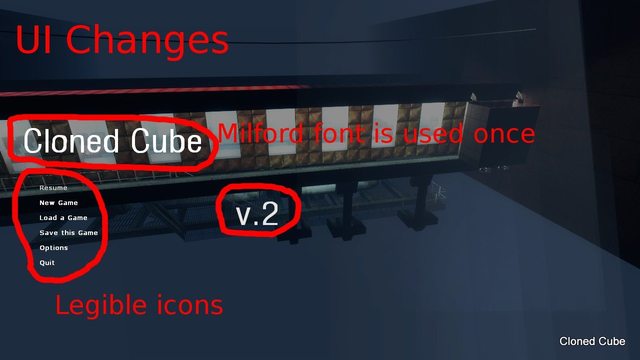 I'm so glad to get this out of the way because you fans are so hungry for content! I'm still working on the mod constantly and I hope to have the Alpha .2 released within 2-4 weeks. Also, the mod will have about 14 maps total of test chambers and fun. I know this has been a slow start, but I have a faster computer and more time to work on this so I'm happy.
Social Stuff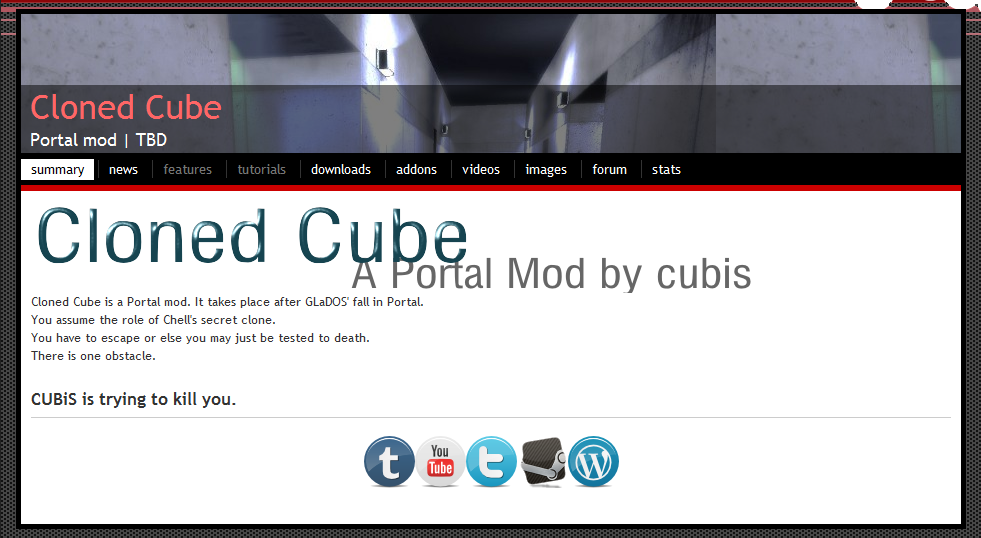 It's time for me to bug you about one final thing! Social networks. If you are a fan of Twitter, Tumblr, YouTube, or a static WordPress, you are in luck! I created a few accounts on some social networks so that you people can keep updated since it's kind of hard to update with ModDB very fast.
Just use the social icons on the top of the Cloned Cube homepage and you can follow us! I update the Tumblr blog a lot so I suggest you check it a lot to get the information before it breaks on ModDB!
You guys (and girls) are a great community and I thank you for the constant support!
-cubis