Hell yeah!
After some very cold weeks we are very excited to present you our new homepage! Chernobyl is now online at chernobyl-mod.com and chernobyl-l4d2.com.
But that´s not all we´ve done, first ingame scenes coming to your screens, the Badlands Flythrough-Teaser.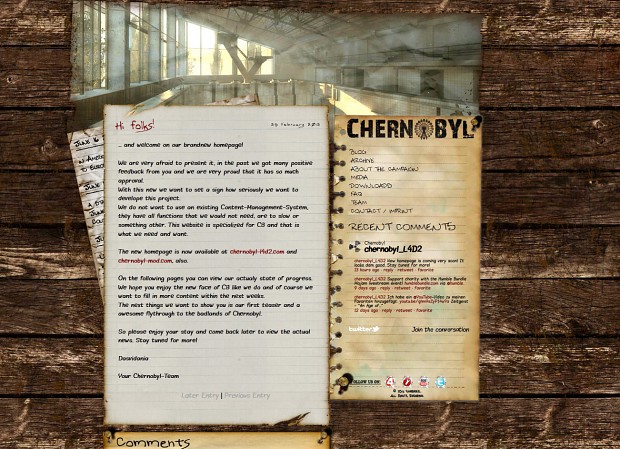 In the past we got many positive feedback from you and we are very proud that it has so much approval. We hope we can build uppon your support in future also.
We hope that you like what you see, it will come many more like this!
Dasvidania!
The Chernobyl-Team