Before even getting started, you need latest version of CheatCommands Mod.
Please see downloads section for obtaining the latest version of CheatCommands mod.
Requirements:
The most up-to-date version of the game. CheatCommands may not work at all with older versions of the game.
1. Once you have downloaded the latest version, extract it to the Company of Heroes 2 installation folder. By default this is Company of Heroes 2 install folder in Windows 7 is C:\Program Files (x86)\Steam\steamapps\common\Company of Heroes 2\
2. You should now have a folder called "ccm" in your Company of Heroes 2 installation folder. You can now move to the next step which is running the game in -dev mode.
3. Go to your steam games collection, right click Comapany of Heroes 2 and select Properties.
3.1 Under the General tab click the Set launch options... button.
3.2 Add "-dev" without quotation marks (Make sure to leave space between additional tags such as "-nomovies", i.e. "-dev -nomovies") and click OK.
3.3 Close the game's Properties window and launch Company of Heroes 2.
If you are able to select Ranked game mode (it does not have a lock) COH2 IS NOT IN DEV MODE. Please go back in this tutorial and make sure everything is done by the instructions.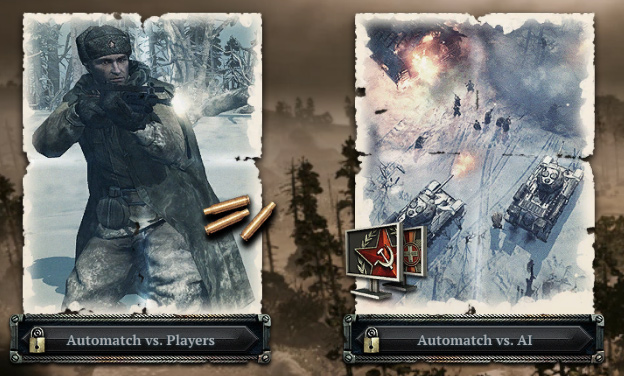 Image #1: Automatch vs. Players and vs. AI is locked in -dev mode. If you don't have these locked, go back in this tutorial and make sure you have followed the instructions.




Note!

In order to play normal ranked games or custom games with other players you must remove the "-dev" tag from the game launch properties.
4. Now that you have successfully set your Company of Heroes 2 to run in -dev mode, you can now create a custom came, launch single player campaign mission, or launch a TOW mission.
Once you have started the game and you are in-game, press Control + Shift + ~ (tilde) to open the game console. If this does not work for you, try using Control + Shift + Ö instead. This works with Scandinavian and other European keyboards.
5. Now that you have the game console open, copy and paste in this text (select it here, press Control + C to copy, press Control + V to paste in the console)
dofile("ccm/ccm.scar")

Image #2: Running the command in the game console.
And press Enter to run the command. If at this point you get errors, like "ccm/luaconstsauto.scar:21:attempt to call global 'BP_GetEntityBlueprint'(a nil value)"

a) Either you are not in the -dev mode or b) your game is outdated and does not support -dev mode properly. Please go back in the tutorial to make sure you are in -dev mode. Also make sure you have the latest version of the game installed. Steam should do this automatically. If you have other version than Steam version, I'm unable to help you.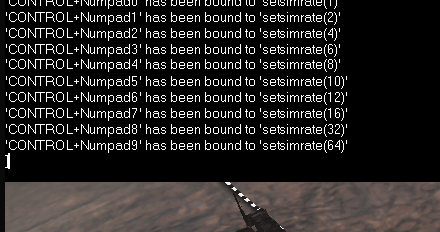 Image #3: Example of a successful CheatCommands Mod initialization.
If you were able to complete all the steps above without errors and you got similar results as displayed in the provided screen captures, you are now good to go!
Press Control + Shift + F1 for main help page. This page has EVERYTHING you need to know. It has a complete list of the available hotkeys. To really get started, select your HQ by pressing F1 or select any of your existing units, like pioneers or base MG nest. Then press Control + Q. You just spawned your first unit to your mouse position. Good luck with the rest!
Some common hotkeys:
Control + Shift + F1: Main help page
Control + Shift + F2: Squad spawning hotkeys
Control + Shift + F3: Entity spawning hotkeys
Control + Shift + F4: Commander ability granting hotkeys
Control + Shift + Space: Toggle sub-page
Control + Space: Toggle what units to spawn (German / Soviet)
Control + Delete: Delete selected units