Civilian Structures: The Port-a-Shack
The Port-a-Shack will be in several different variants to spice up the variety of civilian buildings found within the game.
The variants will differ with each in other in terms of modularity; for example, some Port-a-Shacks will not have solar panels while some will, some will not have an antenna while some will, etc. In addition, there will be varying degrees of damage to showcase new Port-a-Shacks, used Port-a-Shacks, and damaged/destroyed Port-a-Shacks. The incredible amount of customization will provide for more than 10 different variants.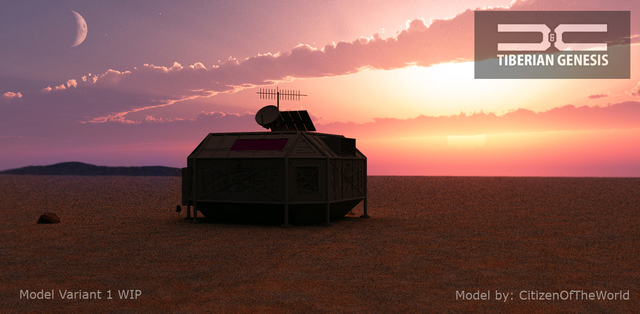 View the full sized picture here: Img341.imageshack.us
The current model shown in this picture is untextured but with basic material properties applied for show (plastic, metal, glass, etc).
Credits:
Design Doc: TJF
Model: CitizenOfTheWorld