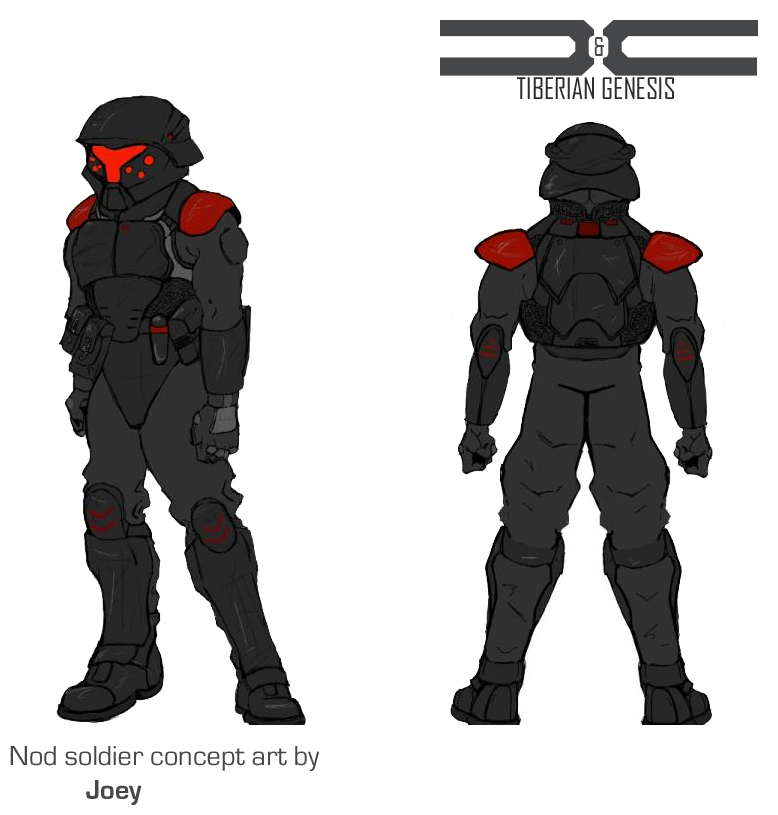 Good day!
Here is another piece of concept art of the Nod soldier, also made by Joey. Enjoy!
We also got a few new members on board so expect to see some updates soon. In the meanwhile keep an eye on our open positions, we are still looking for 2D and 3D artists among others.
We have also opened our forums, so check them out and leave a message :)! It would make us very happy.
Happy Easter and we'll see you soon!