Greetings, everyone.
After spending some time abroad and away from the drawing board, I am finally back and ready to address your questions and concerns regarding Call of Chernobyl: Mutants Uprising. Prior to my departure, this mod was released for you all to enjoy: patch v1.00 was finally released for stress testing and it appears to be holding up very well. Before I proceed further, I will be addressing what I have planned so far for the next update for this mod, that of which would be patch v1.01; take note that all patches will be purely optional and can be applied in accordance to the preferences of the player (more on this later). A new saved game would not be required between patches unless stated otherwise, and I will aim to include any future items in the debug menu to make them accessible for those players with older saves.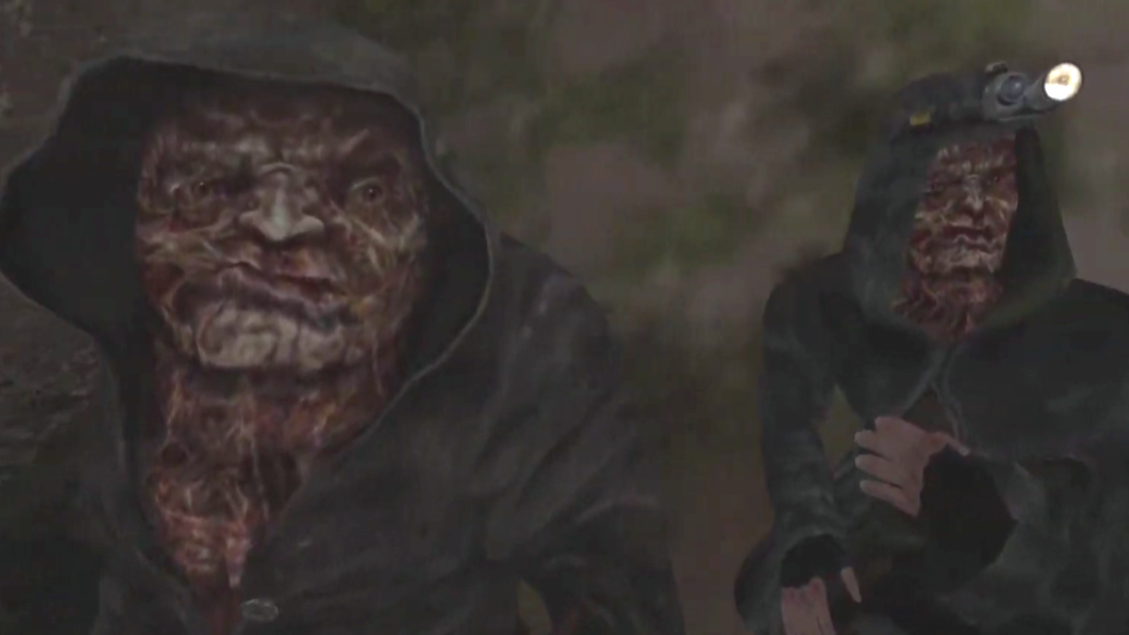 Here are some of the planned features for patch v1.01:
- NEW MUTANT SOUNDS: Each mutant class (including the Zombified Stalker class) will include it's own sounds. I will try my best to include at least three or four sounds for each class for increased immersion. These will be the default mutant sounds for the mutants from the S.T.A.L.K.E.R. games (including those "urrgh" sounds for the Zombified Stalkers).
- MORE GUNS FOR ZOMBIES: As a Zombified Stalker, the player will have access to even more weapons. For the most part, a lot of the weapons that can be found on most human enemies were replaced with the AKS-74 for balancing reasons (this weapon is also known as the AKM-74/2, from what I can recall; please note that I'm typing this with no internet, I'm afraid). These will only consist of the well-renowned weapons from the S.T.A.L.K.E.R. series.
- REWORKED PLAYER SKINS: I am aiming to make a few amendments to the Zombified Stalker skins, and add a few more to allow more variety to be incorporated into each playthrough that involves this class. One insightful ModDB user had commented on one of the mutant skins that can be found in this mod, more specifically subjecting the default Bloodsucker skin. He had rightfully addressed that this skin is merely a retextured military stalker skin. I would like to thank that same user for bringing this up since I am yet to discuss this in more detail later on in this article.
- MORE PLAYER CHARACTER PORTRAITS: I am aiming to add a few more of these for increased variety. I am especially looking to add at least one or two of these for the Bloodsucker Trenchcoat skin.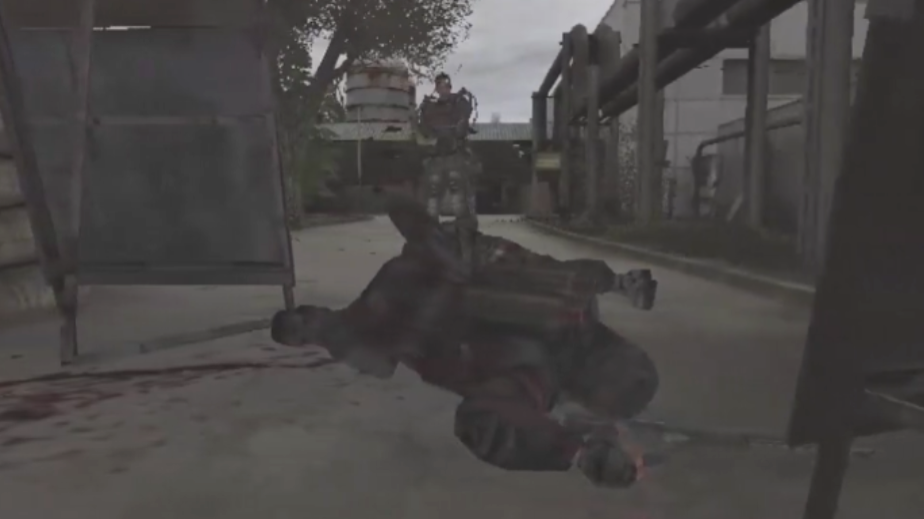 I will now be addressing a few questions and concerns that you may have regarding this mod.
IAQ's (Infrequently Asked Questions):
- Will my saves be compatible between patches?
For the most part, yes. They will always be compatible between patches unless stated otherwise. Please take care when using saves that include items that do not exist in prior patches as this may lead to constant crashes and/or failure to load.
- Why do the mutant skins that are available for the player look rather odd?
Some of the skins may look rather odd (i.e. the player's Pseudogiant skin is a retextured ghillie suit) since I do not currently have access to the appropriate software that enables the alteration of .ogf files. An .ogf file is a file that stores data for a model that can be found in the game (i.e. a tree, a crate, a gun, etc.); I am aiming to learn how to make actual mutant skins, those of which I believe can be made via software like Blender, Maya and a few others. I would also need to assign the necessary textures to these files, but I am diverting my attention towards altering the necessary .ogf mesh files beforehand.
- Why can't I become invisible as a Bloodsucker?
While I would like to simulate this to the best of my ability, I am afraid that the Bloodsucker class, with it's invisibility skin equipped, currently does not render the player invisible to other characters. I am currently in the process of looking into this and trying to make this work, though if I am unable to achieve the desired result of making this skin allow the player to remain invisible to other characters (especially characters that will be hostile to the player), I may just greatly increase the player's bullet resistance when wearing this skin to simulate a majority their enemies' shots constantly missing the player during combat.
- Why can't I kill most enemies with their own weapons?
The fire_wound value (bullet damage immunity, found via the relevant .ltx files) for many human enemies has been decreased by a massive margin - making them very resistant to bullet damage - to simulate the player's inability (since they would either be a mutant or a Zombified Stalker) to use guns effectively. To elaborate, a fire_wound value of 0 would make a character immune to bullet damage, while a fire_wound value of 1000 would almost always result in a character being killed instantly by bullet damage. In this case, their fire_wound values have been set to 0.00001, or something of that nature. This decision has also been made to encourage players to use the abilities that come with their current class. Sometimes, some stalkers may be endlessly shooting at one another, though I may change this in the future. The Zombified Stalker class comes with it's own guns that have had their damage values massively increased to make the selection of this class viable to the common player. Also, the use of grenades has been disabled to simulate the player's inability to effectively use them.
- Can I use the Zone's traders normally?
Currently, yes and no. For the most part, this would not be the case. Forester's hut remains locked, as with Sidorovich's bunker. This would be logical as it would reflect their desire to preserve themselves during these times of increased mutant activity. To my knowledge, the only accessible trader would be Rabbit, the Monolith trader in Pripyat, when the player is using the Zombified Stalker class. However, the player is currently unable to engage in any meaningful trading interactions with him.
- Would I be able to repair my weapons as a Zombified Stalker?
No. You would not be able to repair your weapons without the use of debug tools or modifying the game's files. However, I have altered the .ltx files for each and
every weapon that is available to the Zombified Stalker class to make it so that they never jam and that they would not be degraded, even after vigorous use. If any bugs pop up at all, feel free to notify me and I'll get them fixed.
- When is patch v1.01 going to be released?
No release date has been specified just yet. I will aim to release an article for you all to read once patch v1.01 has been released.
- How do I download patches for this mod?
Each and every patch for this mod can be downloaded normally via the Call of Chernobyl: Mutants Uprising mod download link (found via the Call of Chernobyl addons page). Each and every one of these patches will be purely optional and save games that were made with later patches may not be compatible with earlier patches.
- Why are all patches for this mod optional?
All patches for this mod will be optional to allow players to play with this mod at their own pace. Patch v1.00, the very first patch for this mod, would always be required to make this mod work properly.
- How can I downgrade to earlier patches for this mod?
Use a fresh patch v1.00 folder and paste any desired patches on top of this folder to your heart's content. Overwriting earlier patches on top of any later ones would not guarantee that you will revert your game to an earlier patch (this is not recommended as this would almost always not work properly). Be sure to use the "copy and paste" method as opposed to the "drag and drop" method to avoid the requirement of having to make repeated downloads for this mod, and please remember to back up your files regularly.
- How can I tell which patch I am currently using?
You can either pause your game and take a quick look at the bottom-right corner of the box on the left side of the pause menu (this also applies for the main menu), or you can check the text that is displayed when you encounter a loading screen. The README text file (.txt) will be amended after each patch, but each and every patch for this mod will include it's own README file that is a variation of the one that is included in the previous patch. This will allow players to review the change log history of this mod, if this need ever arises.
- Will this mod be compatible with other weapon mods (i.e. STCoP)?
This mod may work with other weapon mods, but not to the appropriate standard like with vanilla Call of Chernobyl on a fresh gamedata folder. Currently, I am not planning to make this mod compatible with other weapons mods, nor am I looking to add any more weapons that are not included in the S.T.A.L.K.E.R. games, though you are free to use this mod to develop patches that enable this measure of compatibility. You can even go as far as to use this mod in your own mod. No express written or verbal permission is required from me, though I would be very grateful if I was credited in or notified about any future projects that involve this mod.
- Can I play as other mutants such as the Boar or the Pseudodog?
Currently, I am afraid that this is not possible in this mod. However, I may include a separate gamedata folder in the future (complete with it's own patches, similar to the one that was initially released) that allow you to play as the following mutants: the Blind Dog, the Pseudodog, the Boar, the Flesh, the Chimera, the Tushkano, the Cat, the Rat and maybe even the Tark (the mutated horse that was originally going to be included in Shadow of Chernobyl). However, one of the few barriers would be my current inability to make actual player models for these mutant classes. I would have initially just retextured a few stalker models, though I feel that a different approach should be taken for these classes. I'm certain that I will think of something. For now, the implementation of these classes may be scheduled to come along later in the future.
For those who are looking into diving into the Zone as either a mutant or a Zombified Stalker, allow me to enlighten you with a few tips:
- If you're having trouble finding Mutant Action Points or things to throw at your enemies (even when you're not using the Burer or Poltergeist class), be sure to loot the dead body of any Flesh, Snork or Blind Dog that you come across. Throwing the dead carcass of one of these dead mutants at your enemies will allow them to be greeted by a meaty explosion.
- Regardless of your class, your footsteps will always be silent. Take advantage of this and couple this desirable trait with any tactics that involve you ducking in and out of thick vegetation. To elaborate, you will not make any sounds if you move through any of the Zone's vegetation. However, be cautious when moving through water or taking damage when you're near any unsuspecting enemies as this is very likely to alert them of your presence.
- Be sure to pay Cold a visit in the Clear Sky base. I'm sure he'll have more than a drink to offer to those uninvited guests.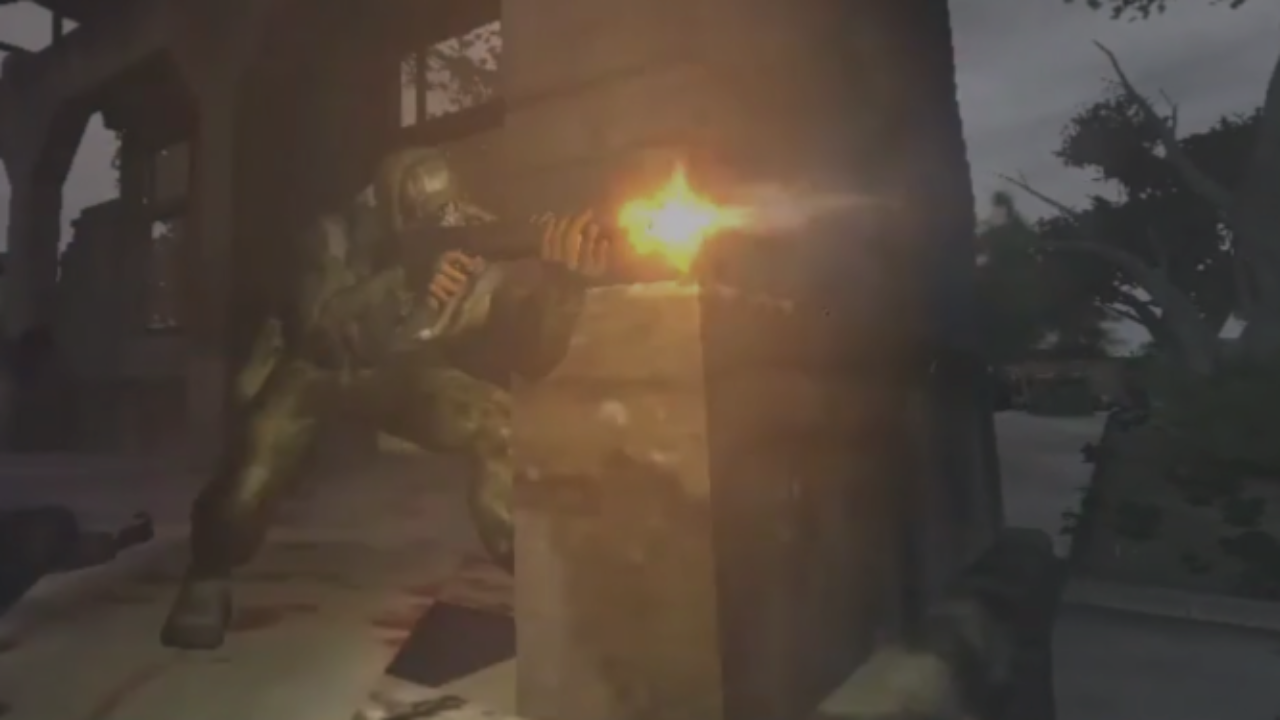 In summary, I will aim to do the following to ensure that the release of patch v1.01 runs smoothly:
- Add more Zombified Stalker skins and (where required) make non-visual amendments to the existing ones.
- Look into how each and every usable mutant skin can be improved. This will be investigated further where possible, though this cannot be guaranteed to occur at the release of patch v1.01.
- Look into where additional mutant classes could be included (i.e. the Boar, the Pseudodog, etc.).
- Add more player character portraits.
- Add mutant sounds for each class, including the Zombified Stalker class.
- Add more lore-friendly weapons and abilities to the Zombified Stalker class (and the other classes, where possible).
This list may be expanded upon after I have received any additional feedback for this mod. Hopefully, what I have discussed today answers your questions and puts your mind at ease for any future updates. Thank you all for your continued support and what you lovely people do for our community, and I will catch you all in my next article.
Kind regards, Jacob.