Just as I had posted the fourth part, I stumbled upon very, very interesting content, so why would I delay a new part?
Another barrage of images incoming.
Let's go.
---
Concept arts come first:
Defensive Commander: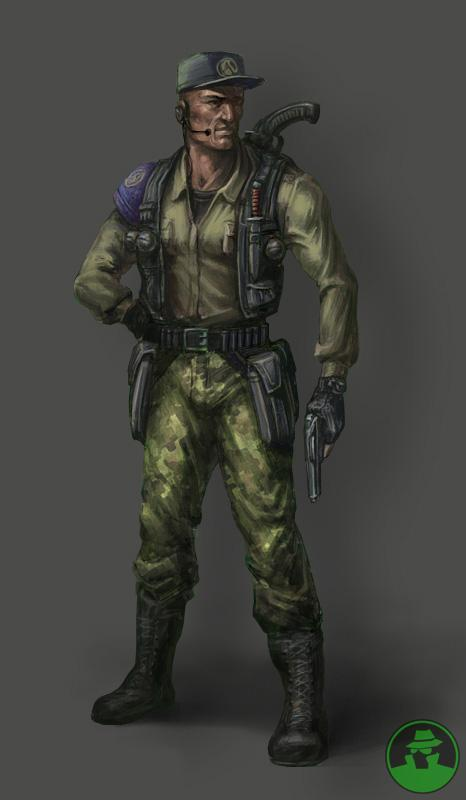 Factory: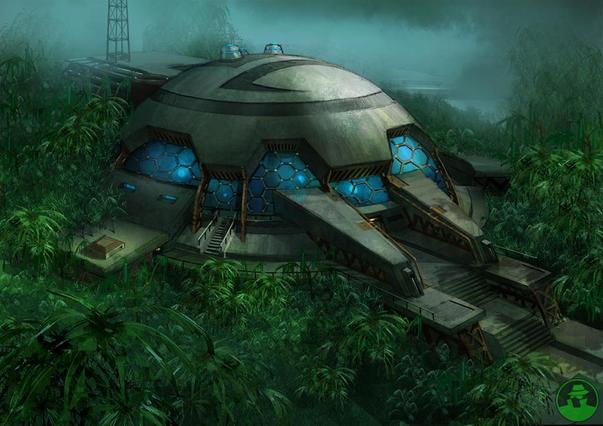 Secondly, I have also found a few screnshots of varying interestingness.
Screenshots of the Training:
(Notice the patrolboat and V22):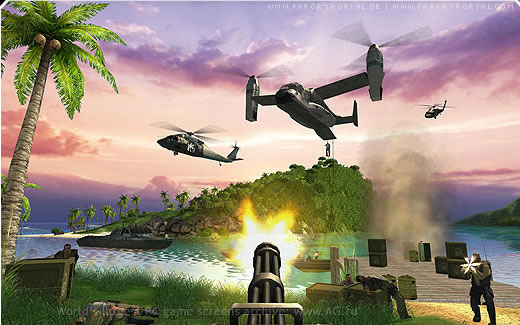 (Not entirely sure if this one was in beta, but I don't remember V22s flying around):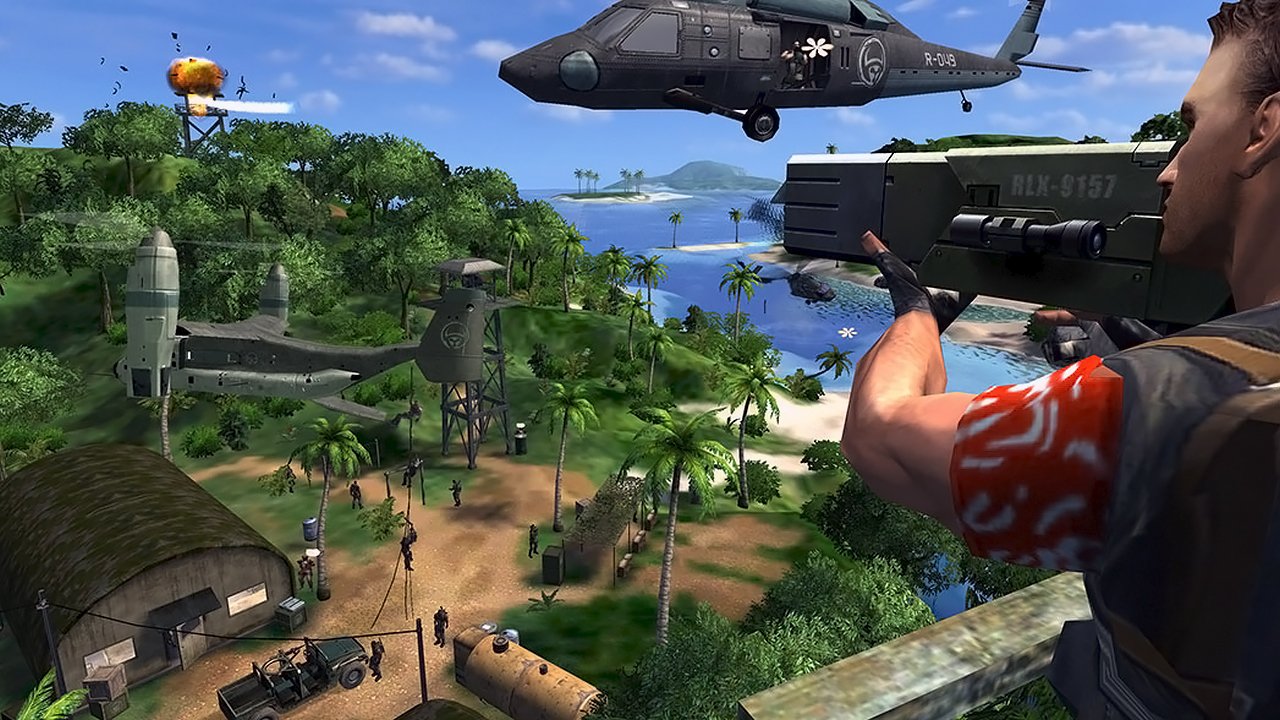 Screenshots of the Fort: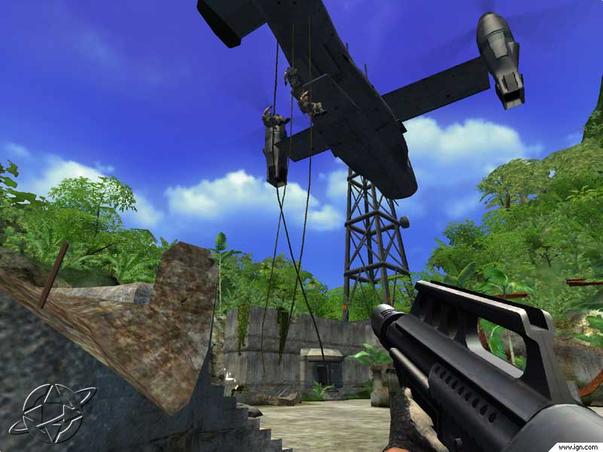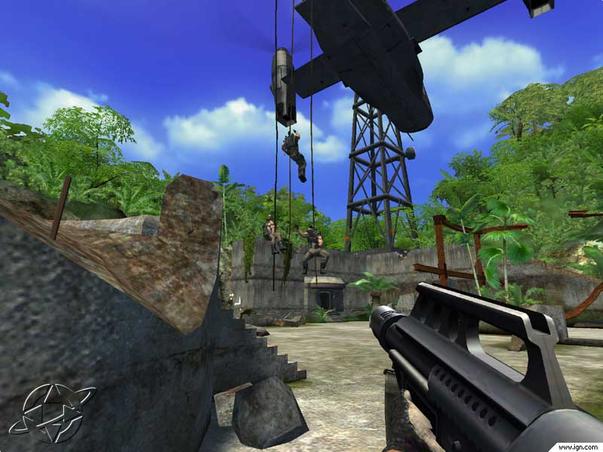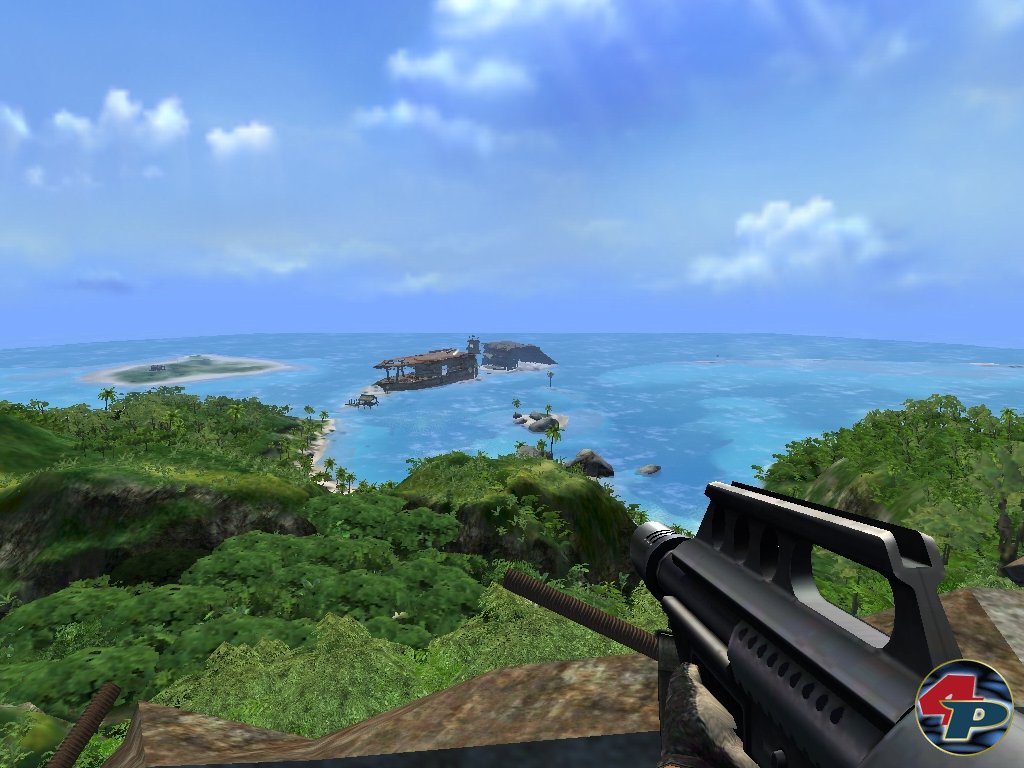 (A higher-resolution version of the one I already posted):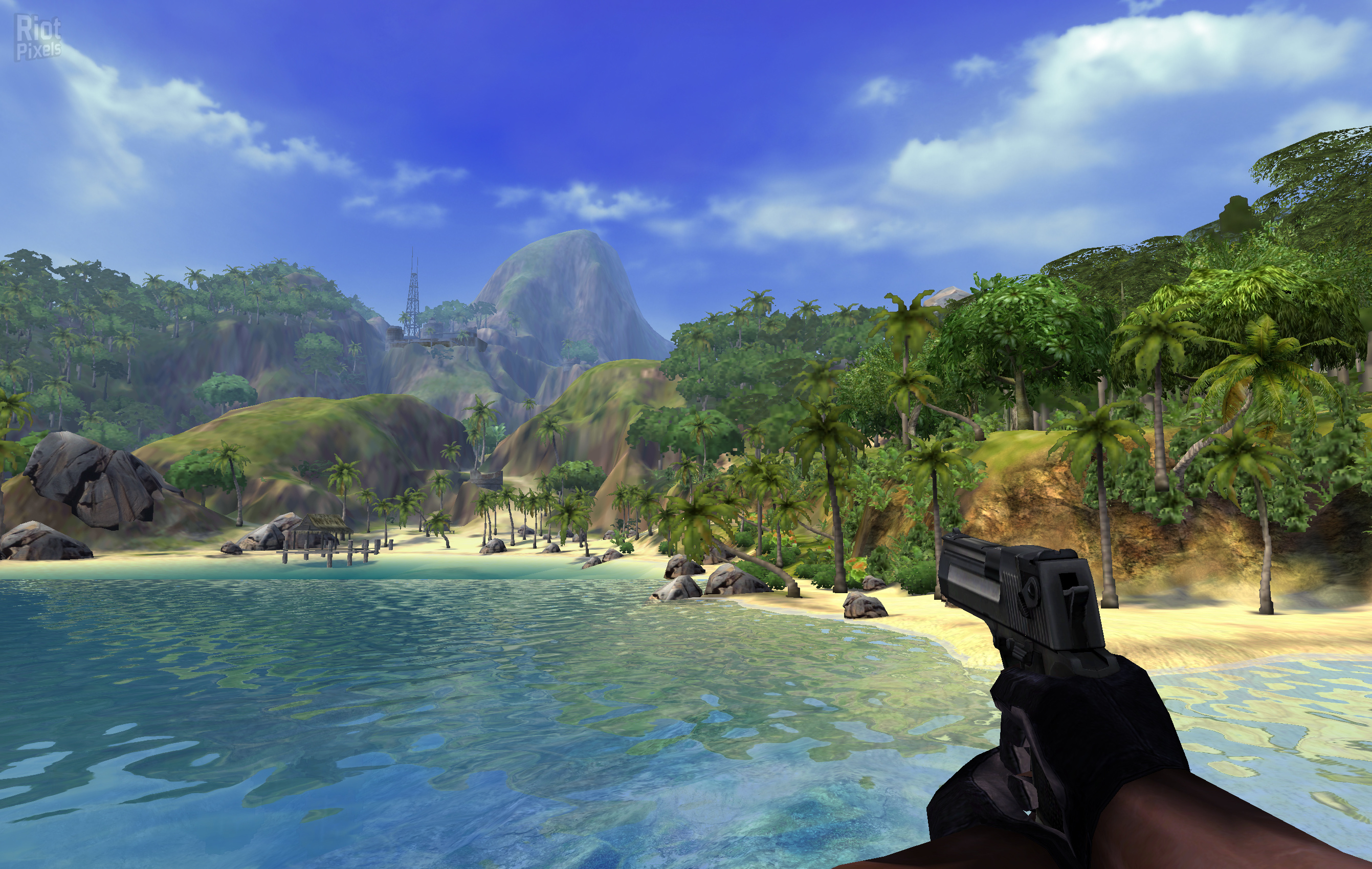 A screenshot of the Boat showing minigun tilting in first person: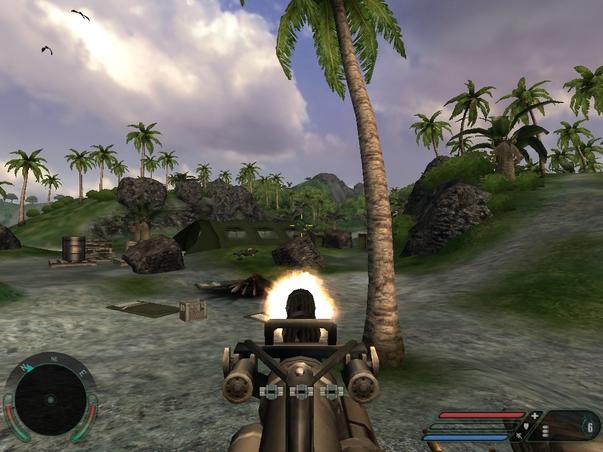 A screnshot of mp_dune showing Buggies with no machineguns on the top: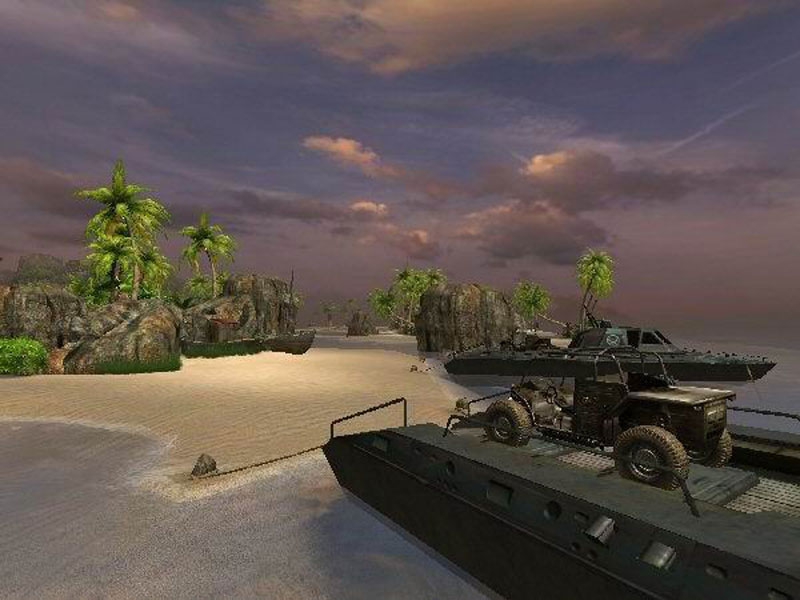 I have found a series of very interesting images for the part on some Japanese game magazine site by pure miracle.
Here's the link to the web page they are on:
This series of images portrays Far Cry as seen on GDC 2003.
The Crytek section itself: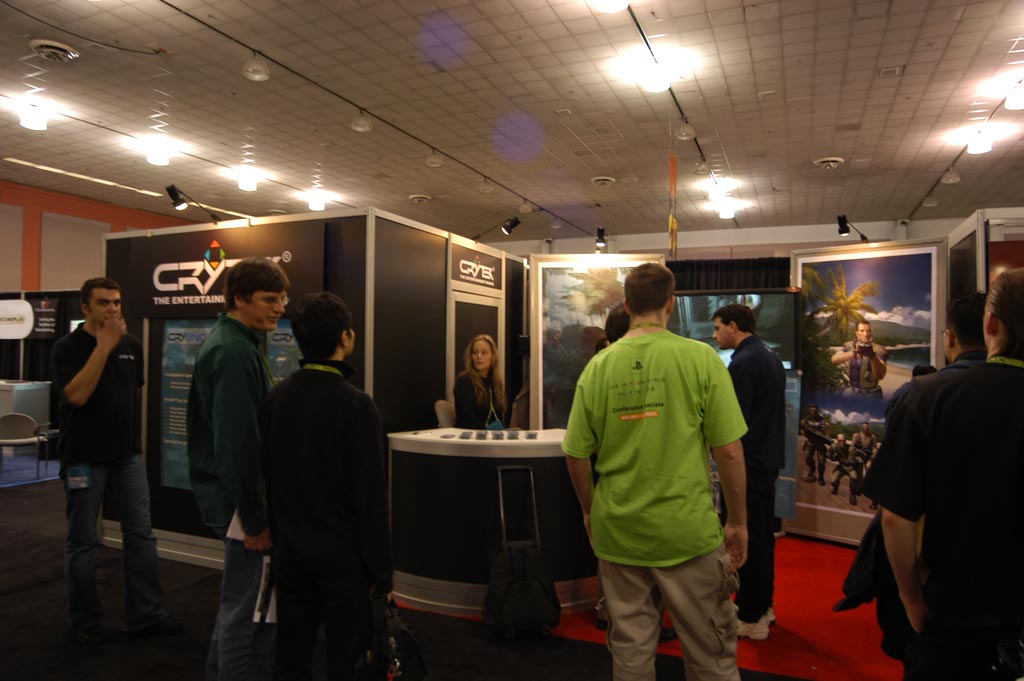 High-resolution pictures of the editor:
These two show the true name of a level with blue cloudy sky (I have a hypothesis that this is the "proto-Fort" of sorts) - ab_stealth_harry, seen in the previous parts. By the way, trigger icons are different: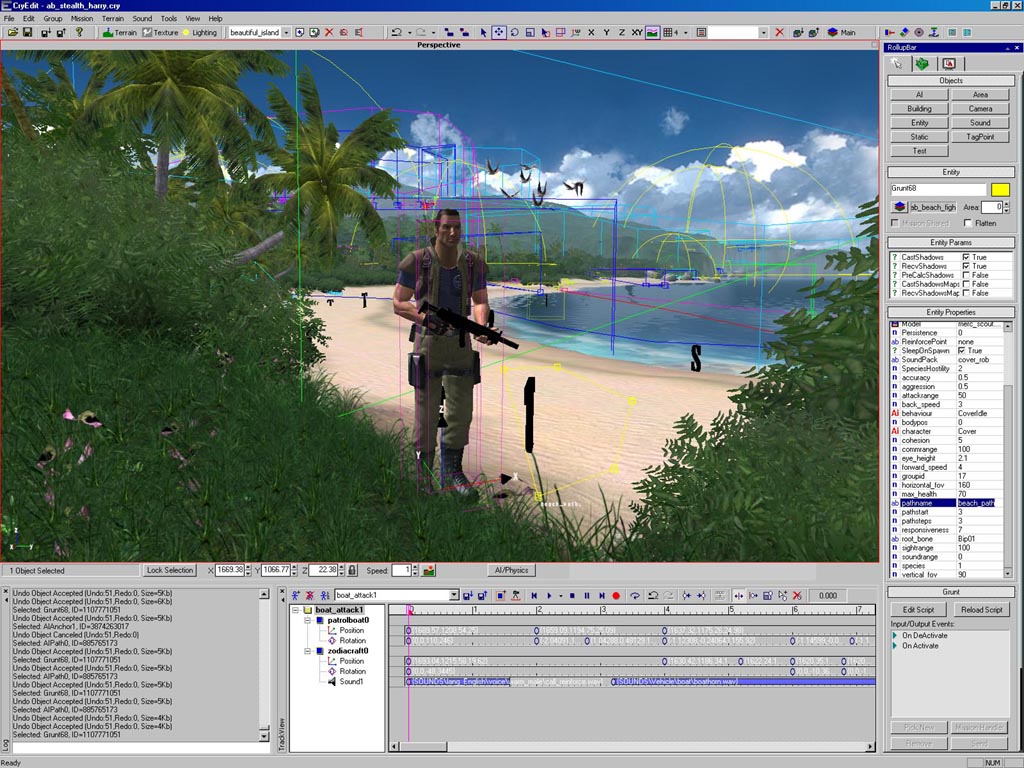 The cloudy "river" section is also placed on this level: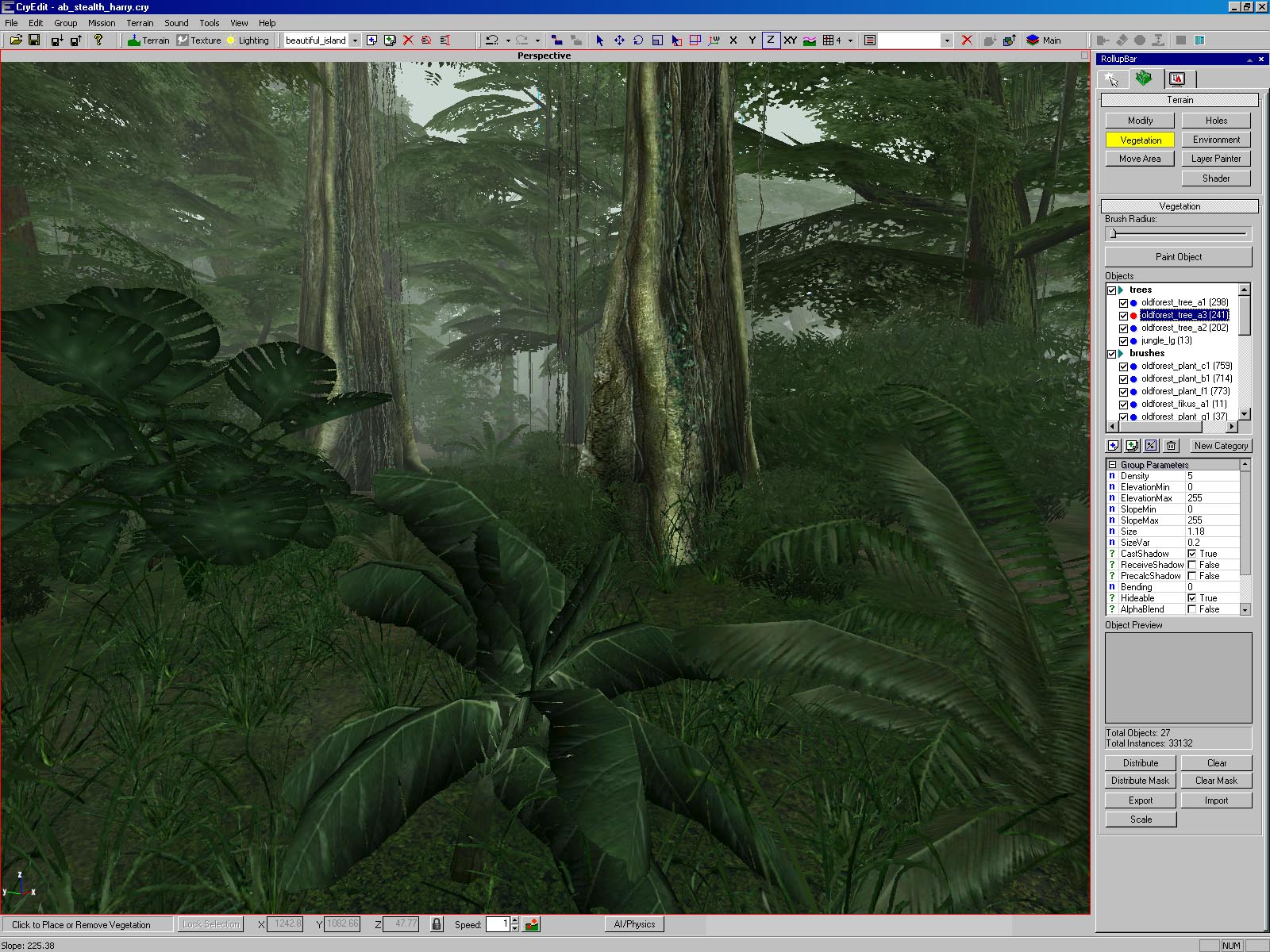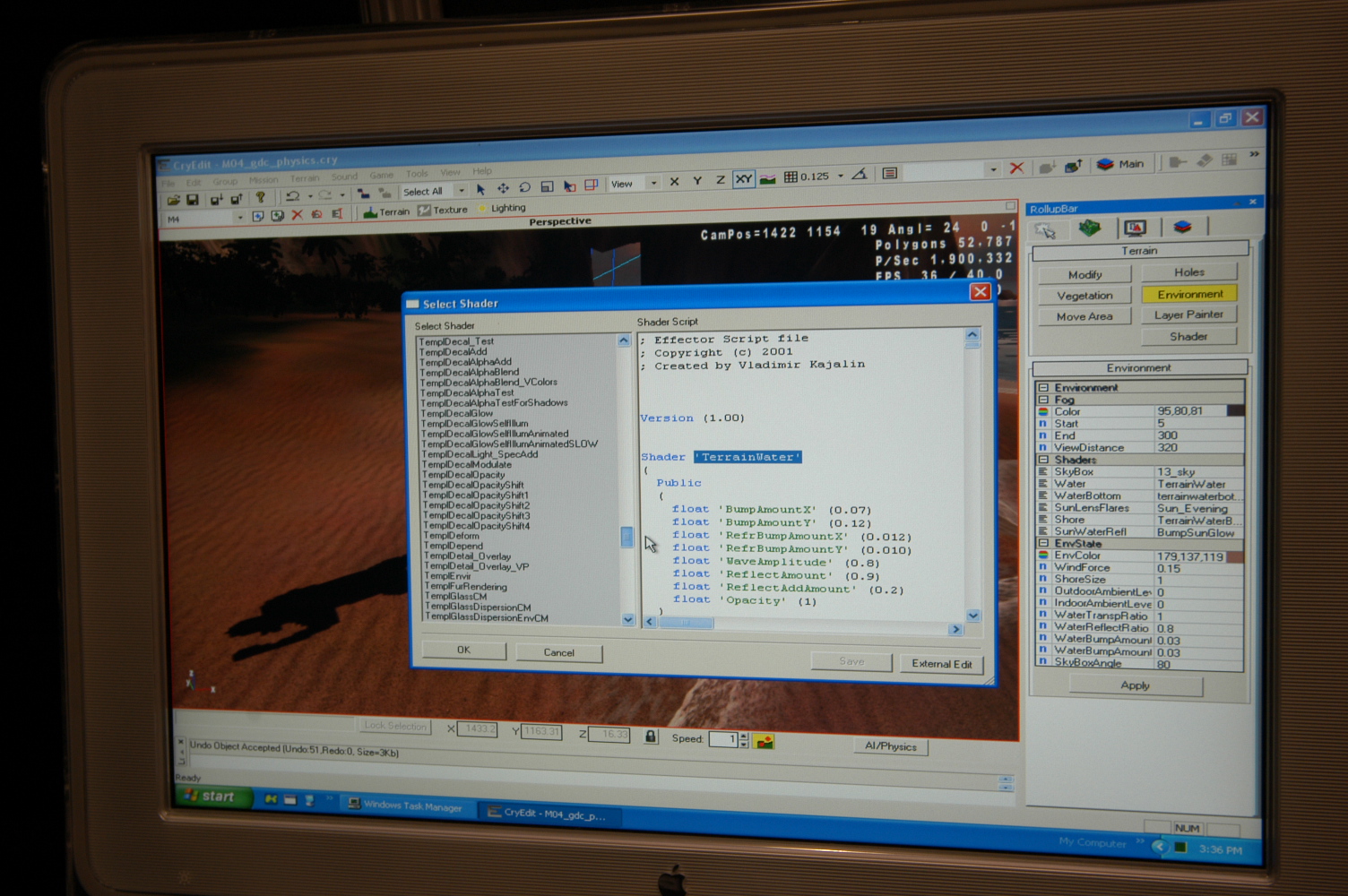 It is mind-boggling to see that we managed to recreate the HUD quite accurately: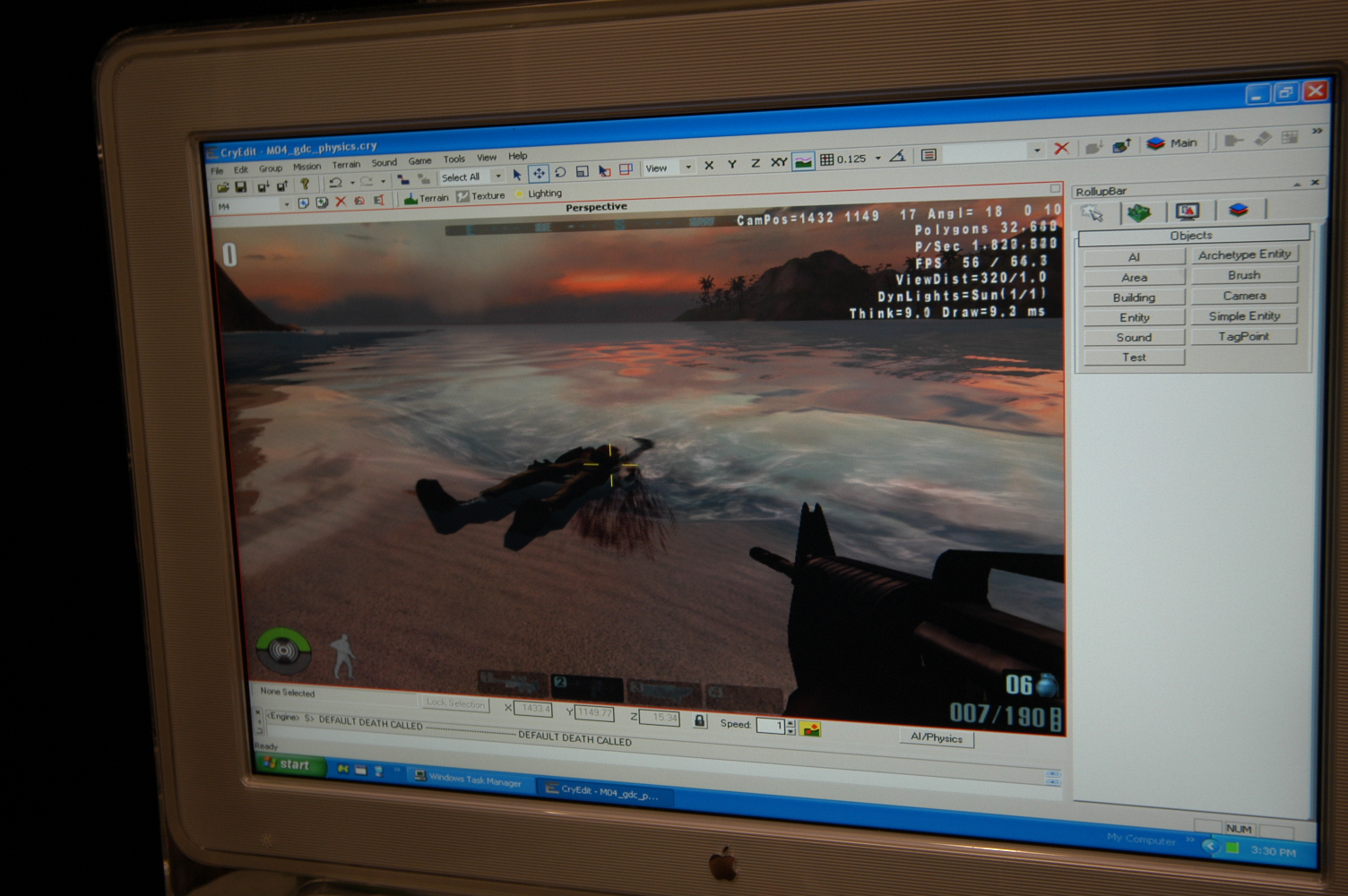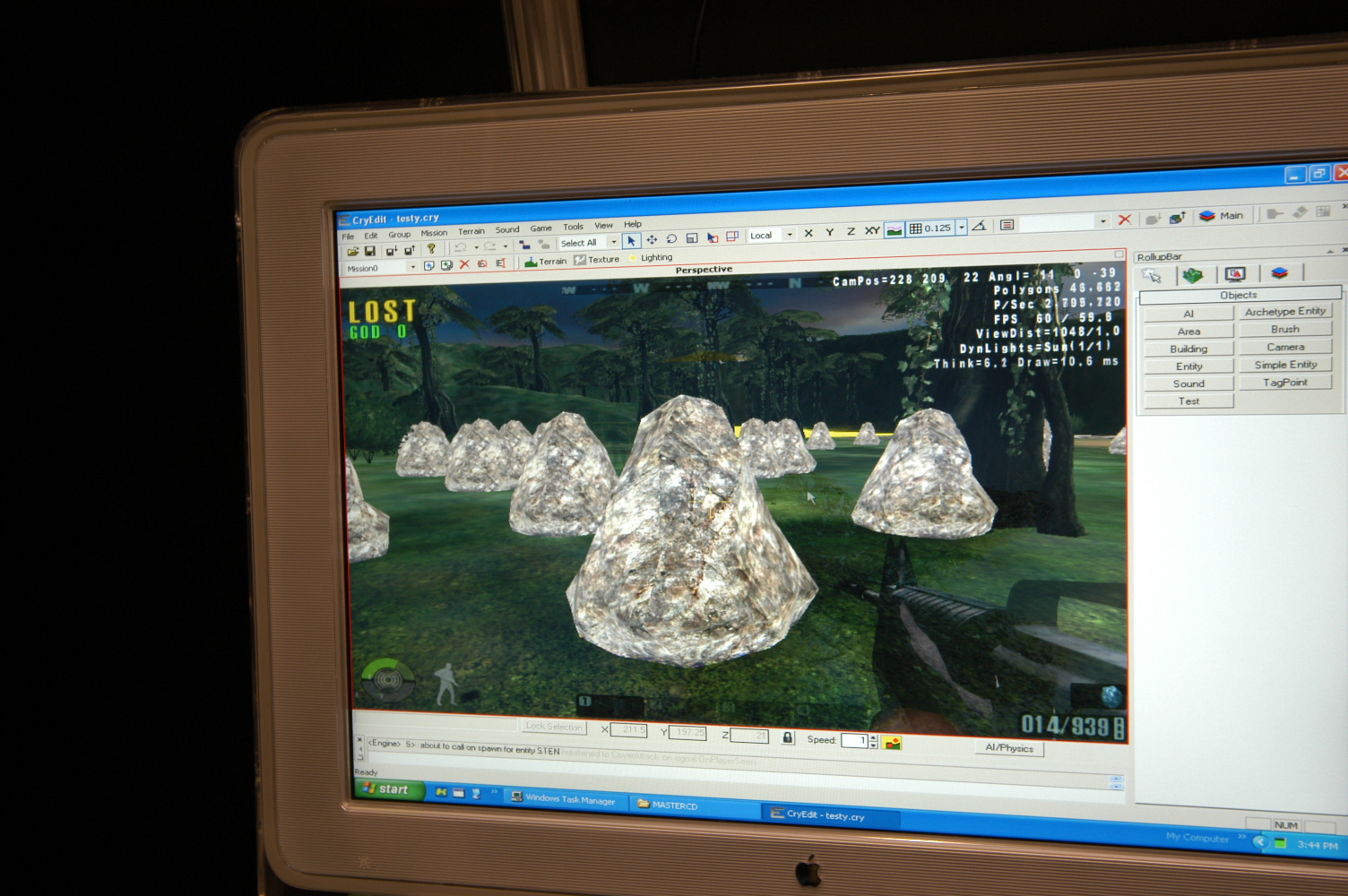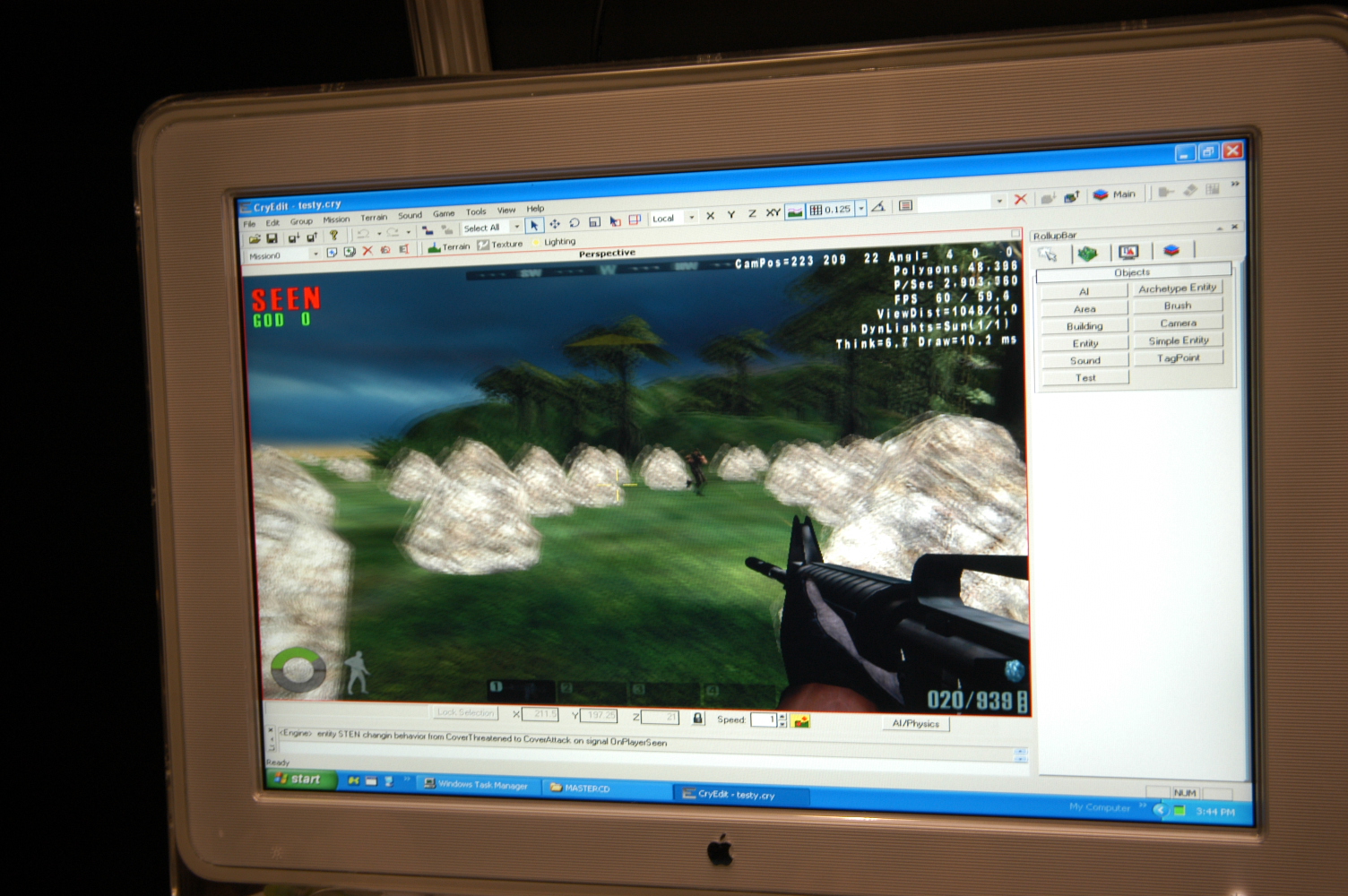 And that's a scout in hi-res: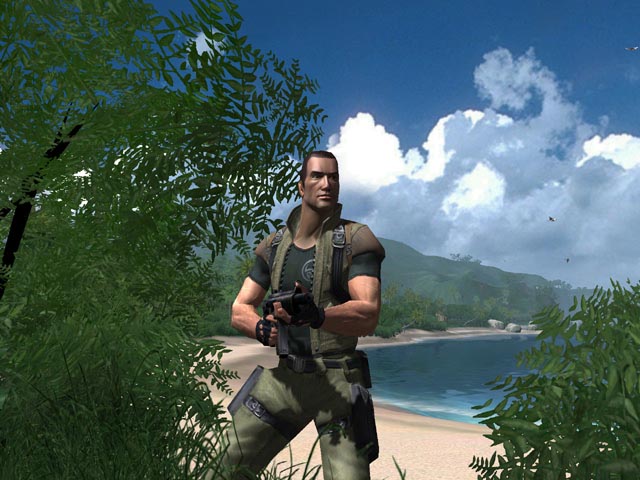 And now we have come to the main reason why this part even exists.
I have visited the site of Far Cry's lead 3D artist, Maksim Aristov, and there, in the "Crytek" section. I have found some incredibly interesting images.
By the way, here's the link to the site:
So, let's admire the work of a man who made a great deal of the game's models.
These images probably date back to the time when Far Cry was supposed to be a shooter with aliens and dinosaurs.
Here's a render of Coelophysis: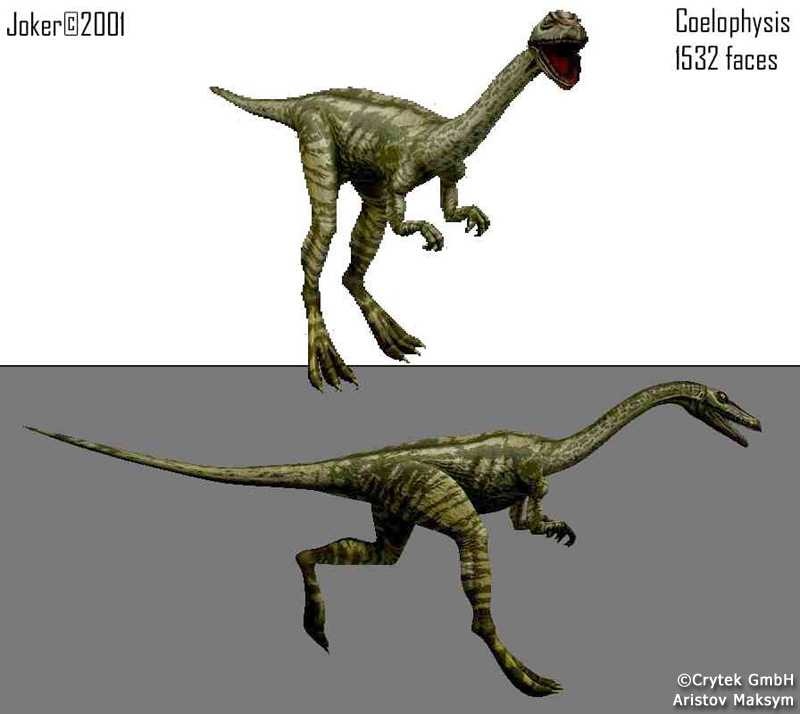 Some renders of aliens' models: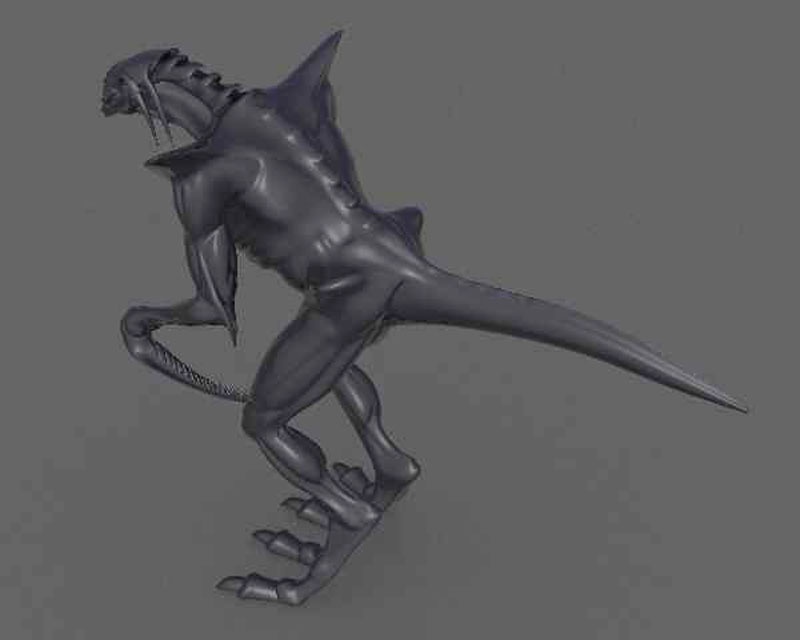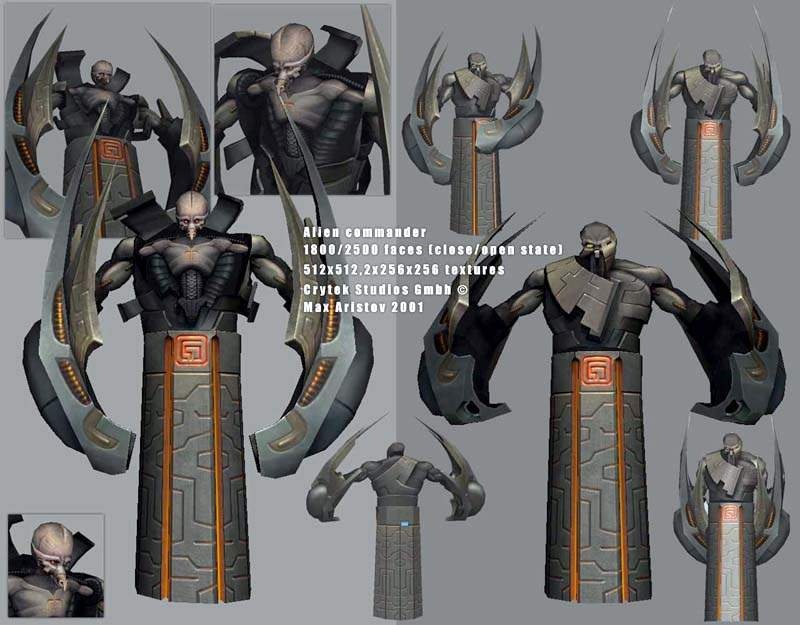 And a render of this cyborg'y creature: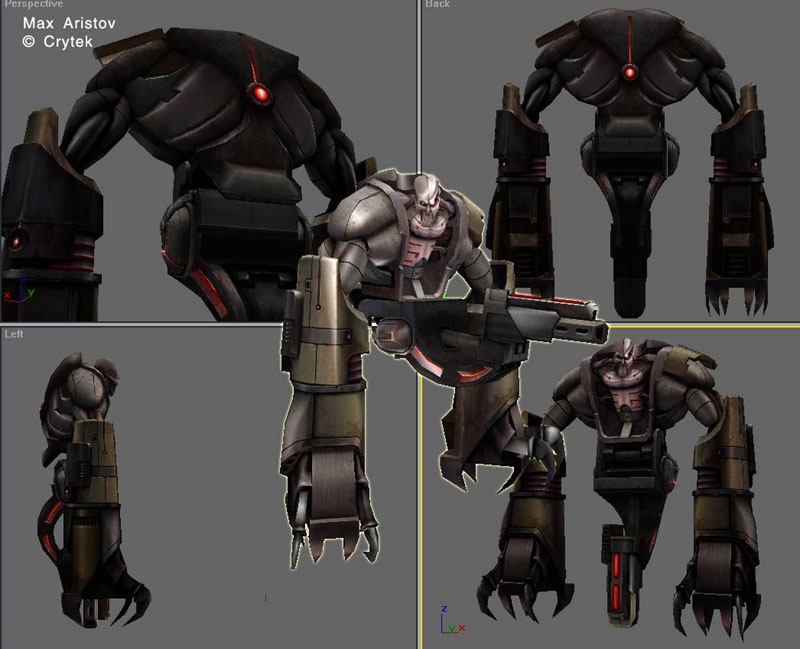 Reminiscent of this, don't you think?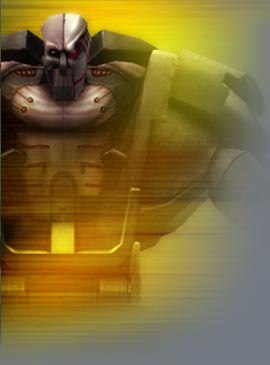 These are renders of some hi-tech weapons, likely dating back to this era: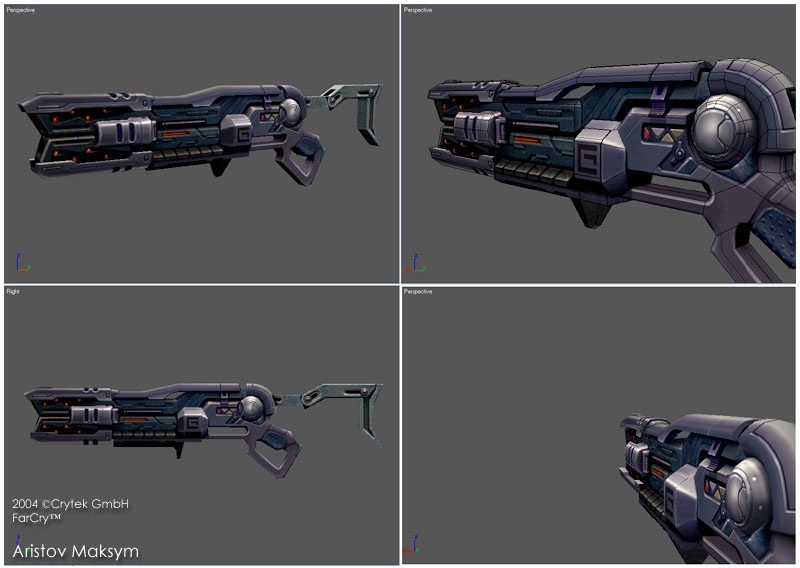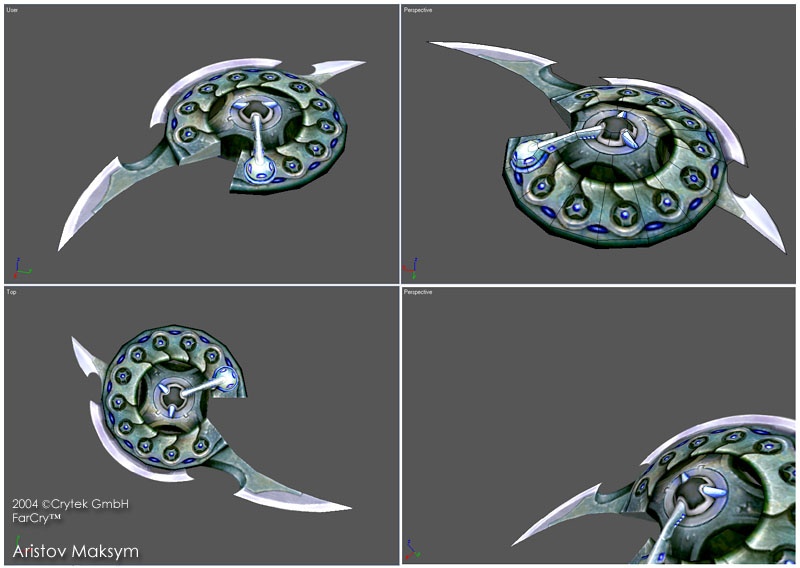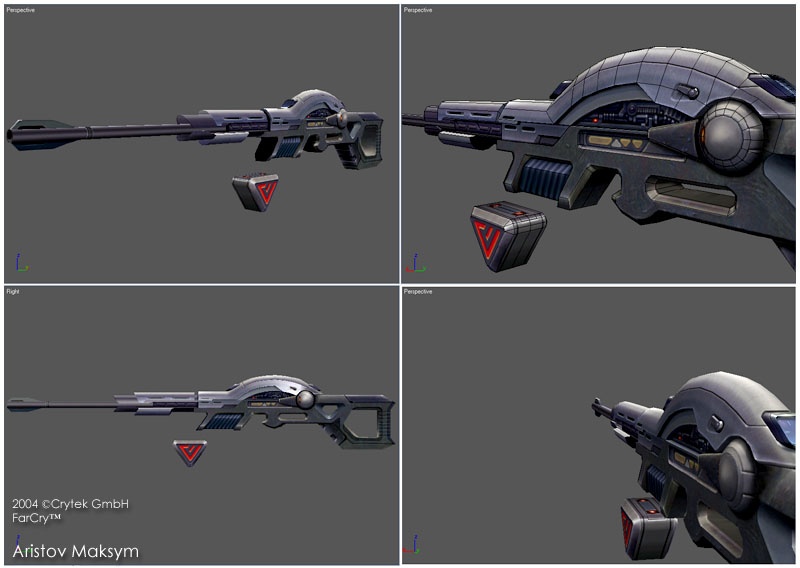 Then come the pictures from the time when Far Cry followed the concept we see now.
Renders of the original mercs' models: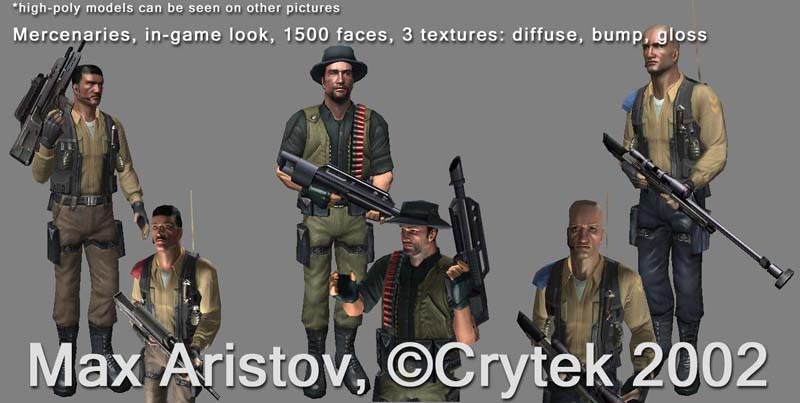 Desert Eagle model, somewhat different from the one we know: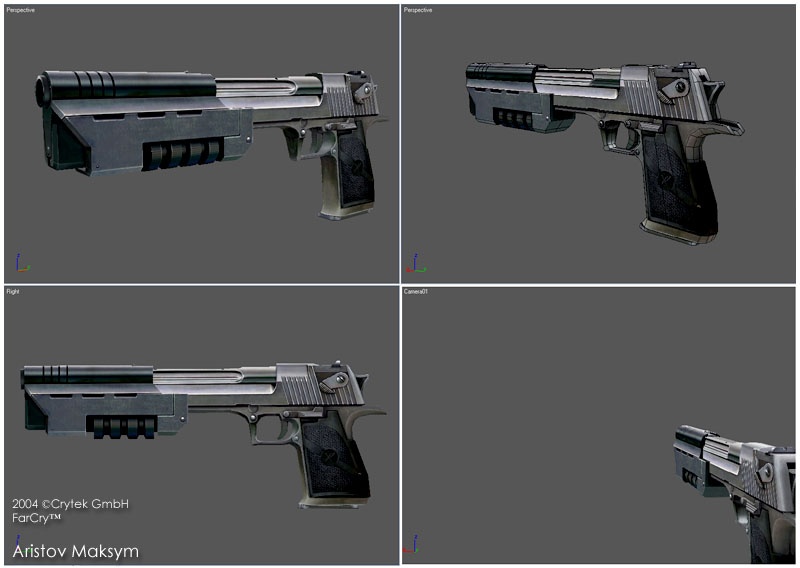 Humvee's high-quality model: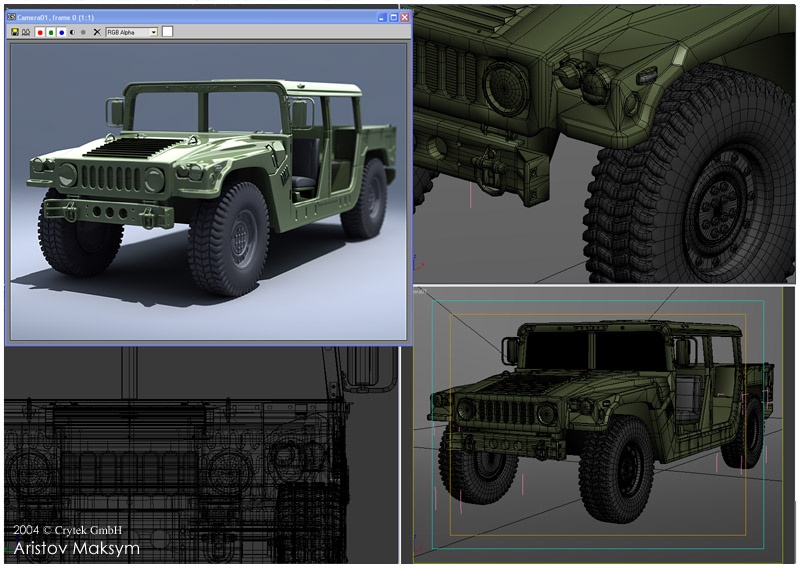 Various props: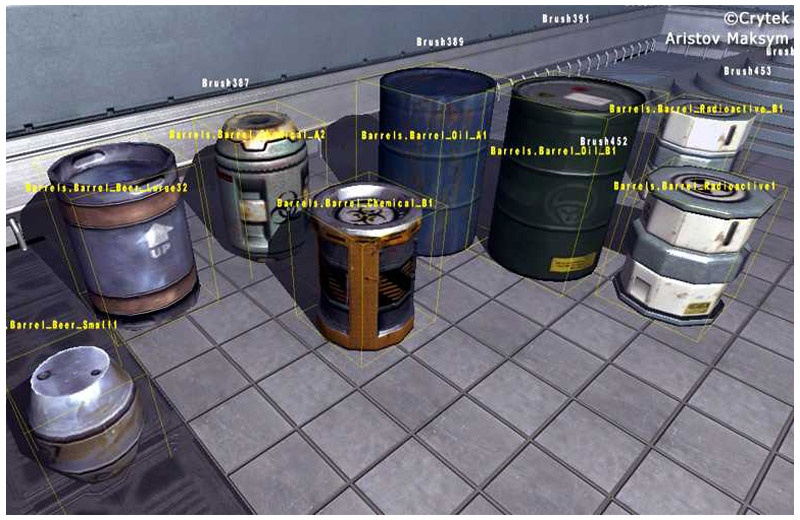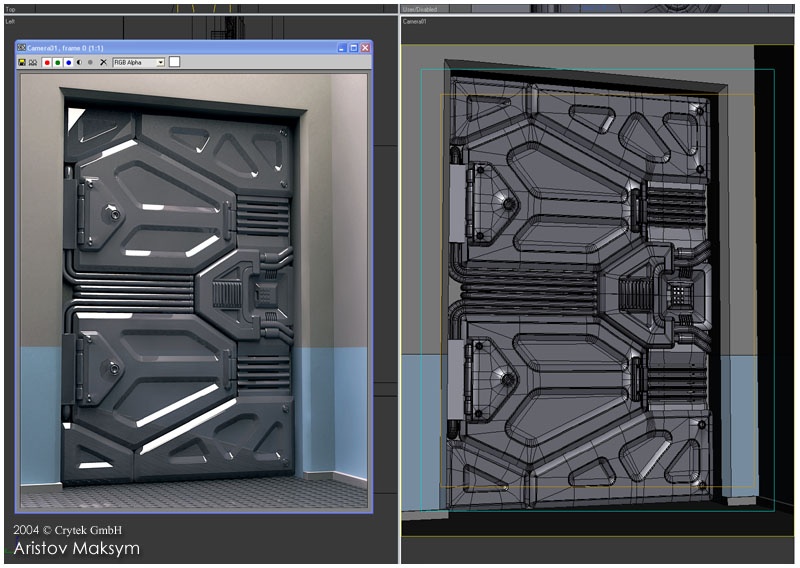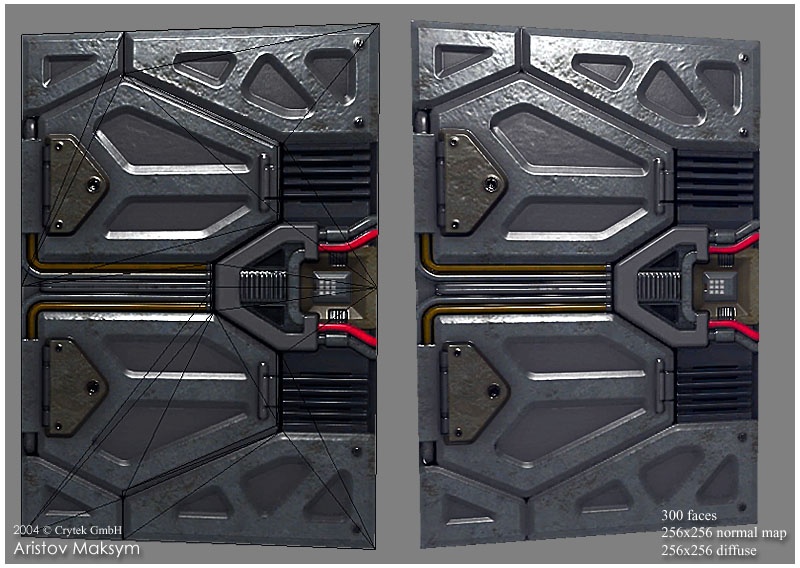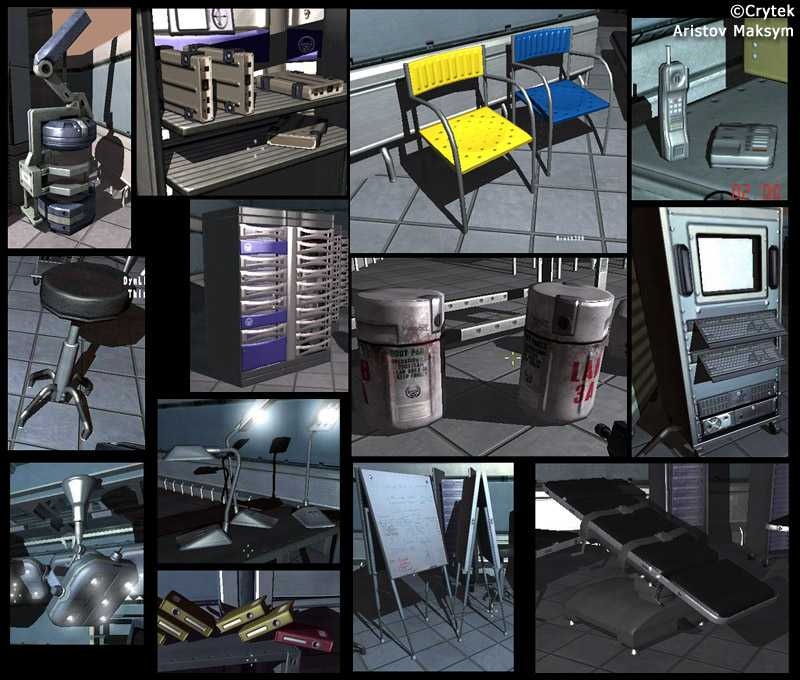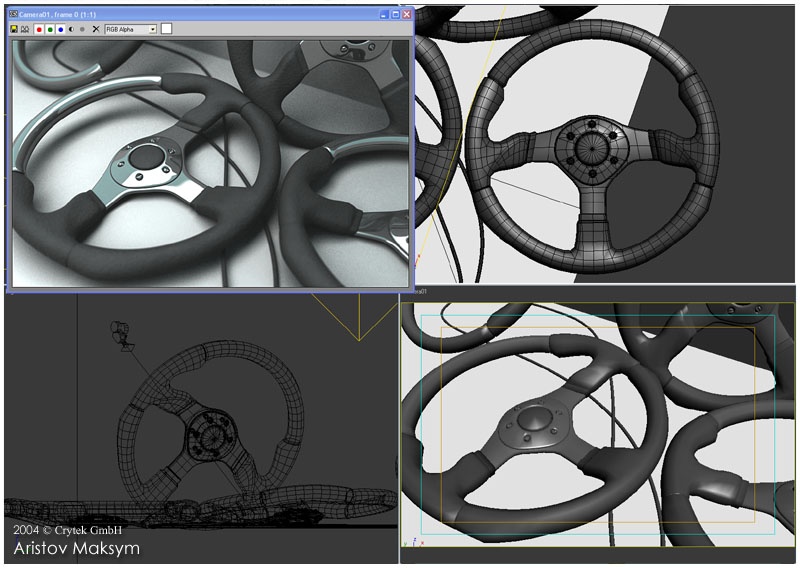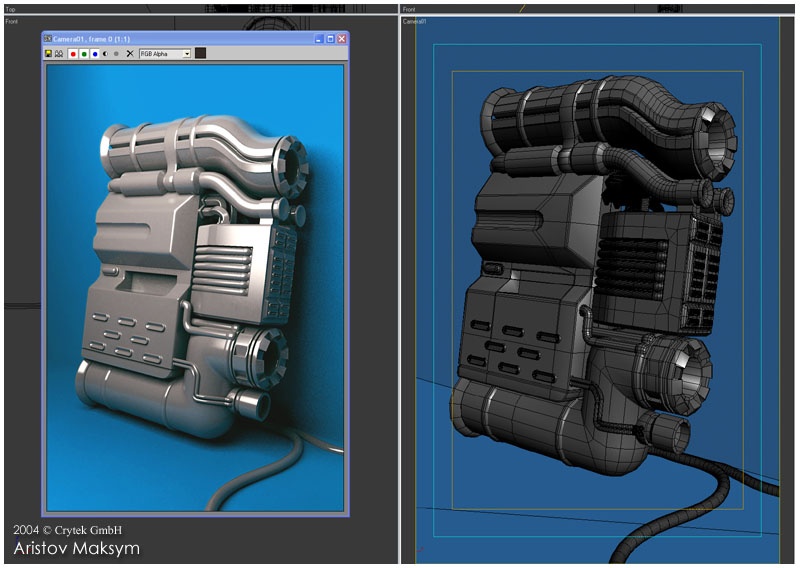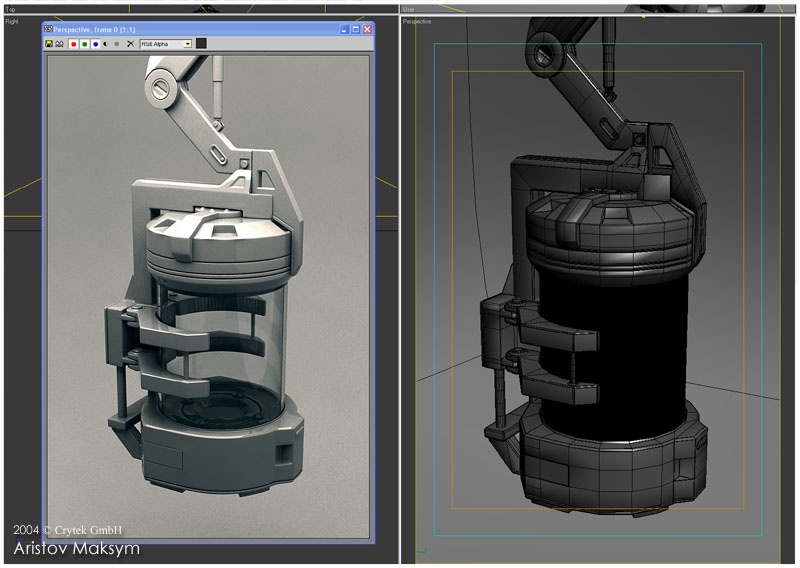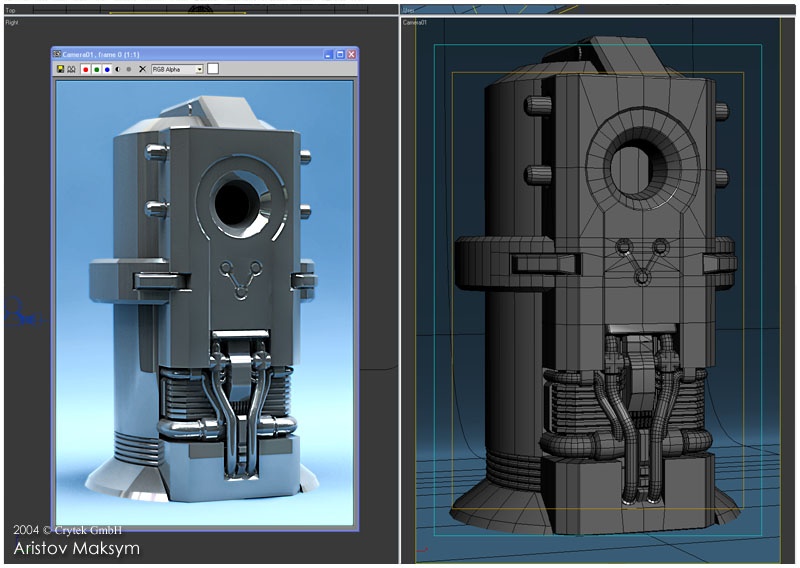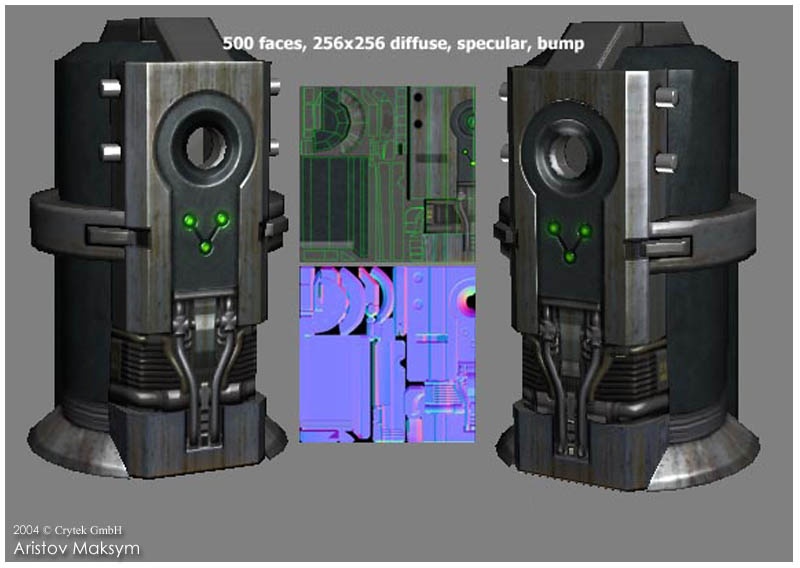 Some temple environment: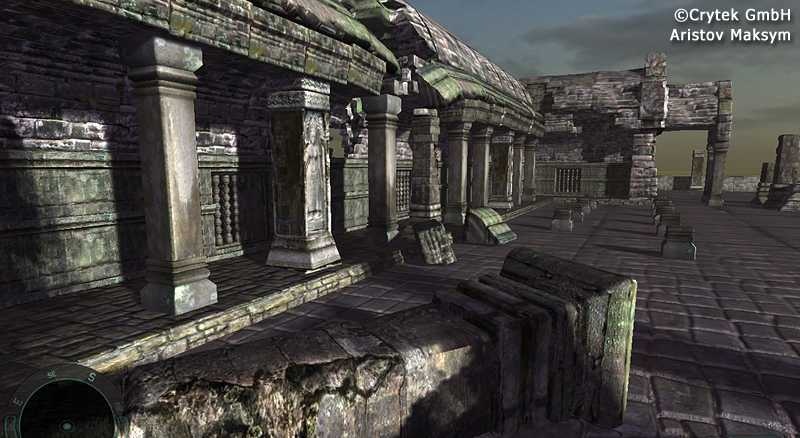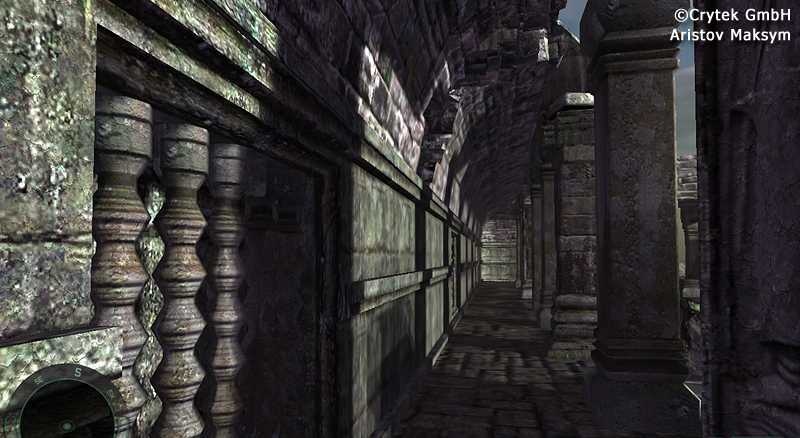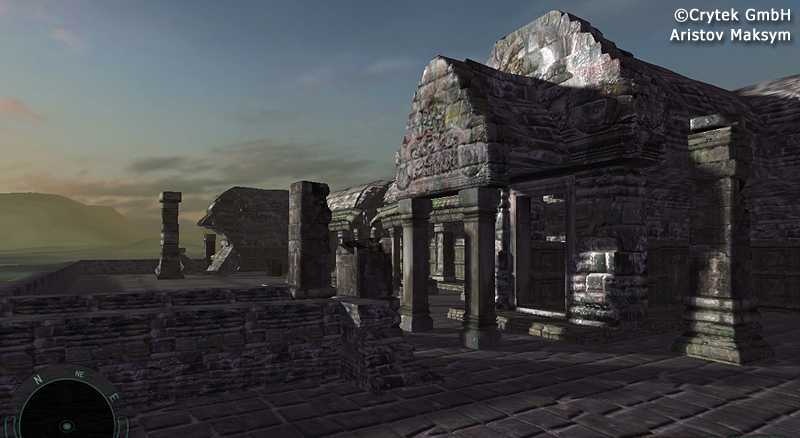 Far Cry modders should probably recognise the "embryorear.cgf" model. Here these models are, in a storage room of sorts (by the way, notice the parts of the old HUD on the right picture):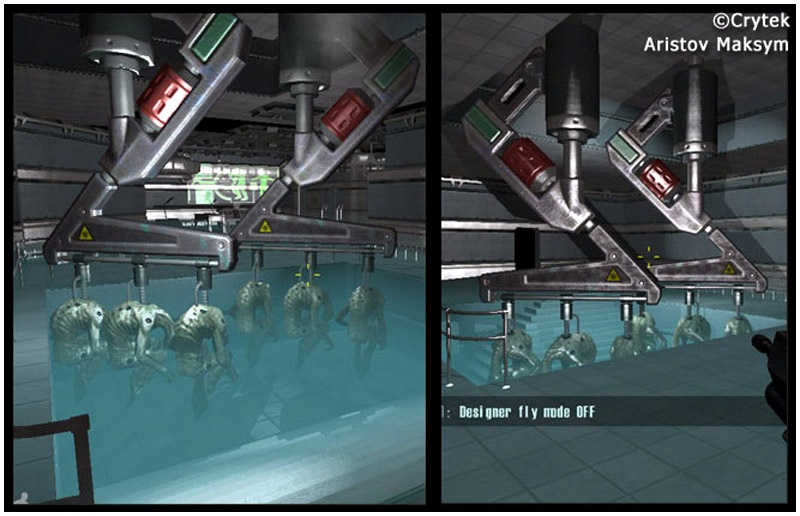 And that's what they are supposed to grow into: a mutant you have likely never seen. Say hello to the Mutant Rear: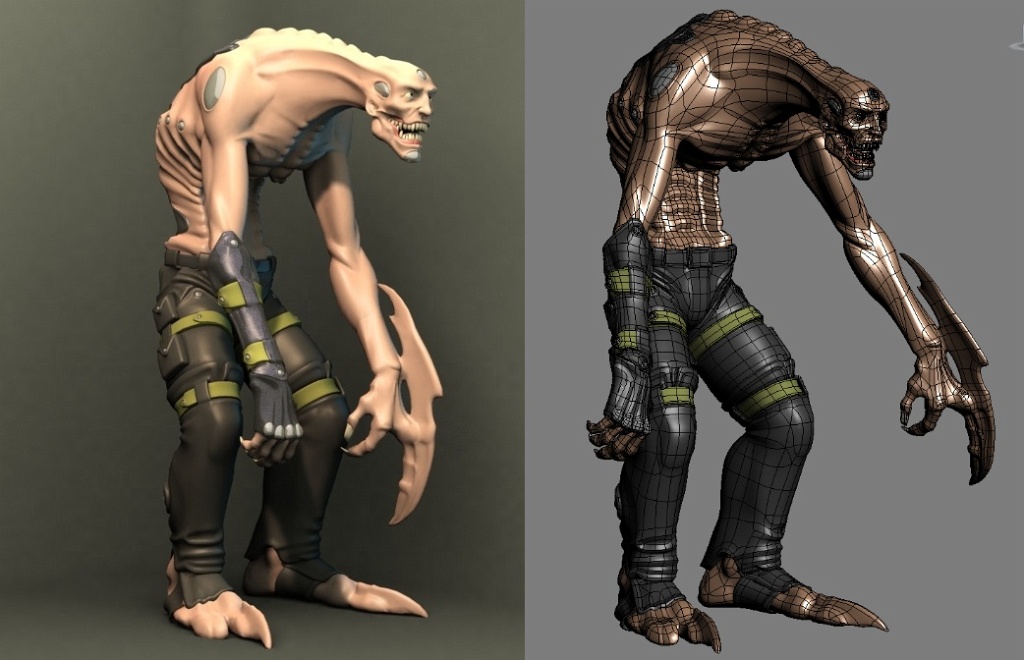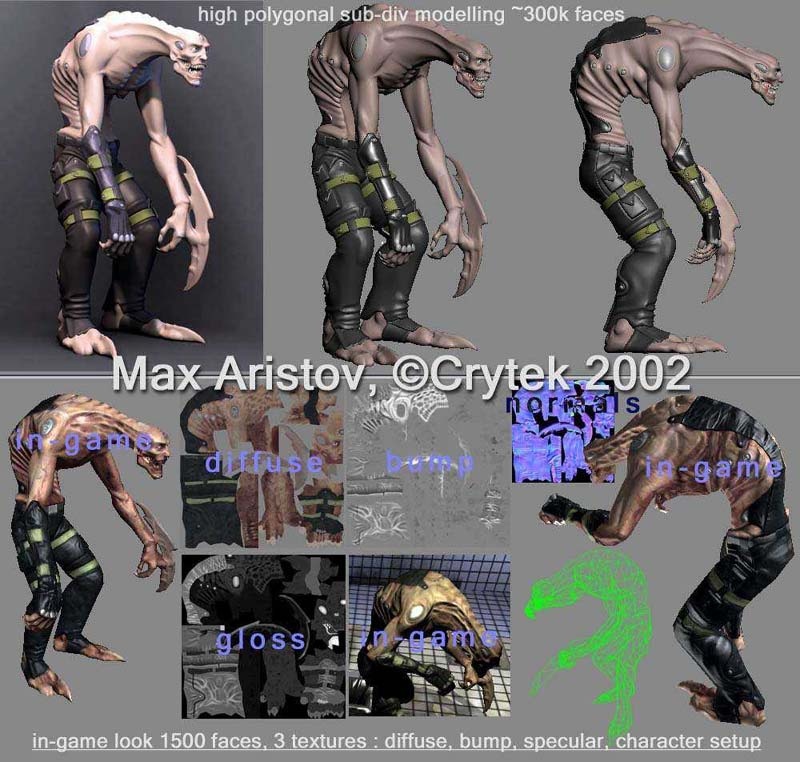 Let's not forget about the mutants we know.
High-quality renders of Mutant Aberration...: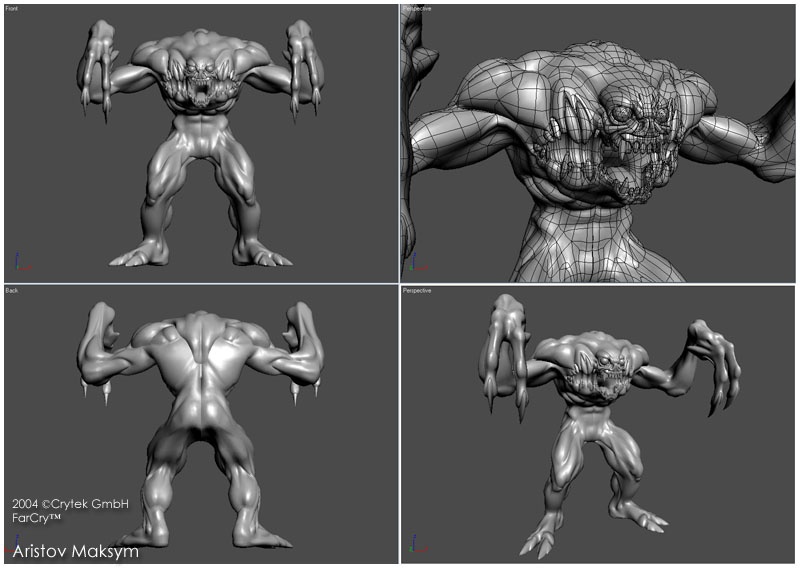 ..., Mutant Chimp...: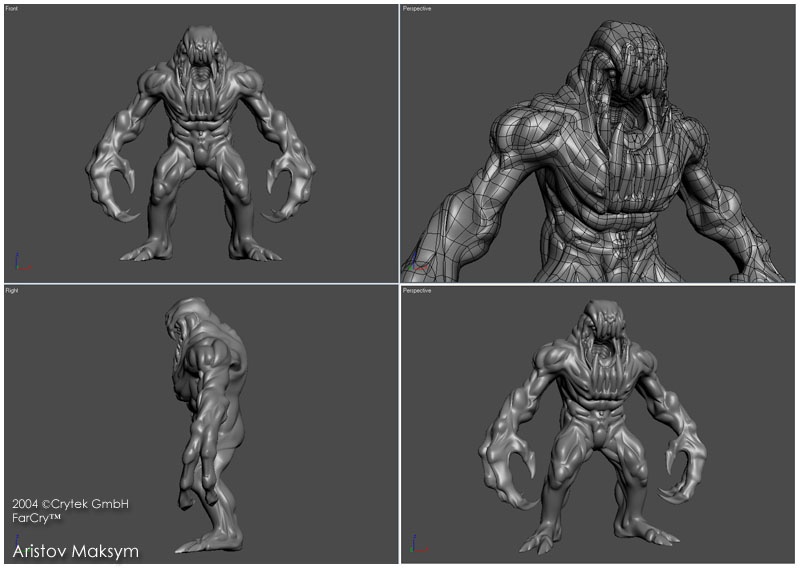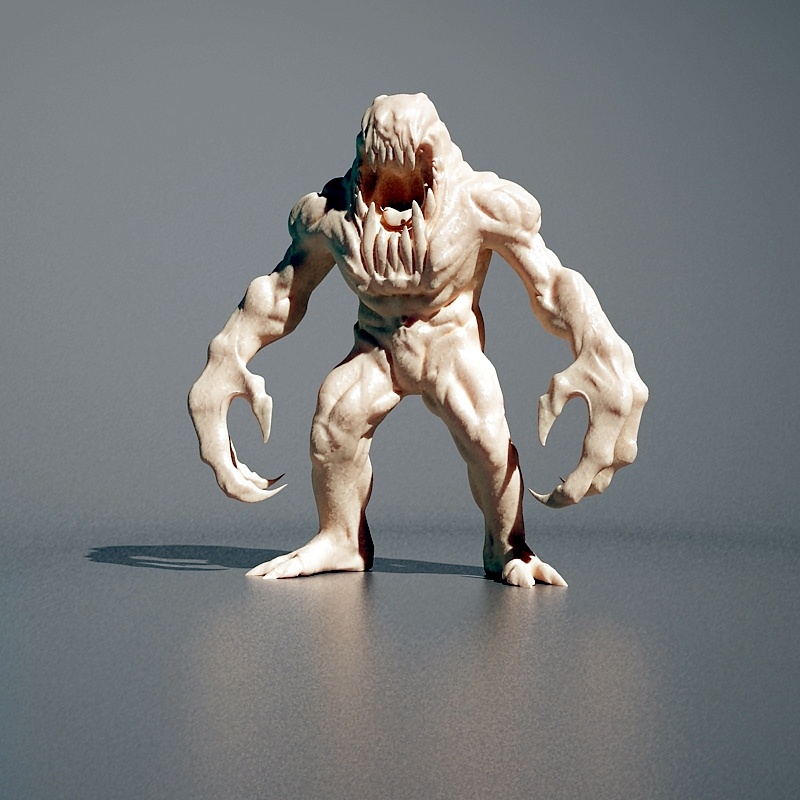 ..., Mutant Fast,...: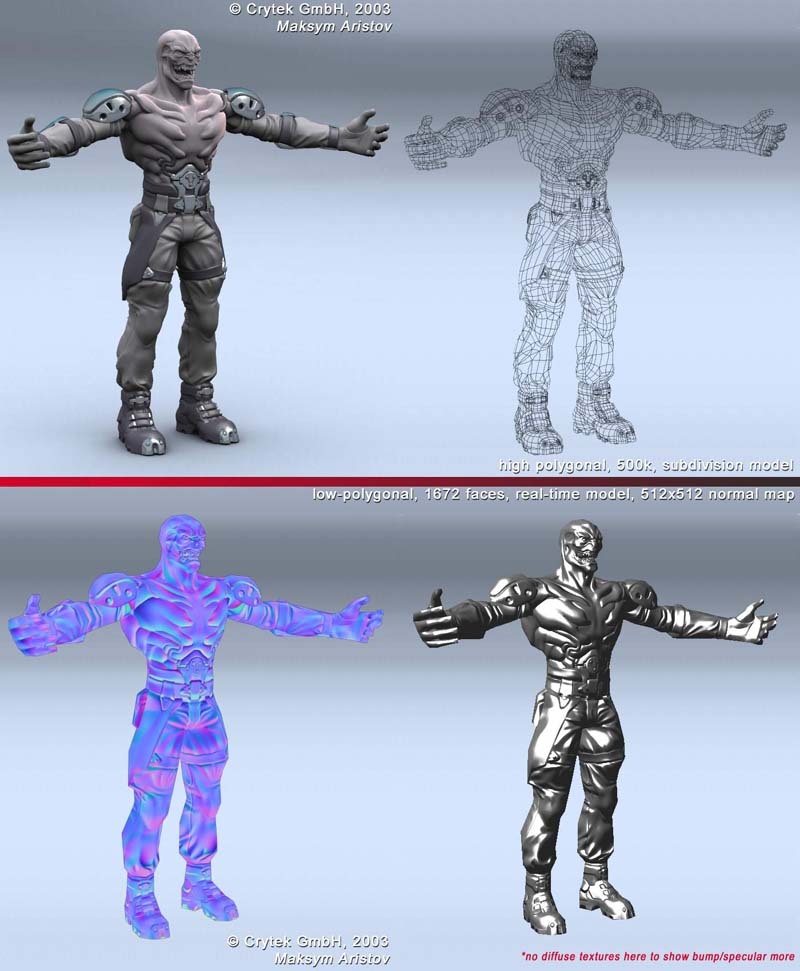 ..., Mutant Stealth,...: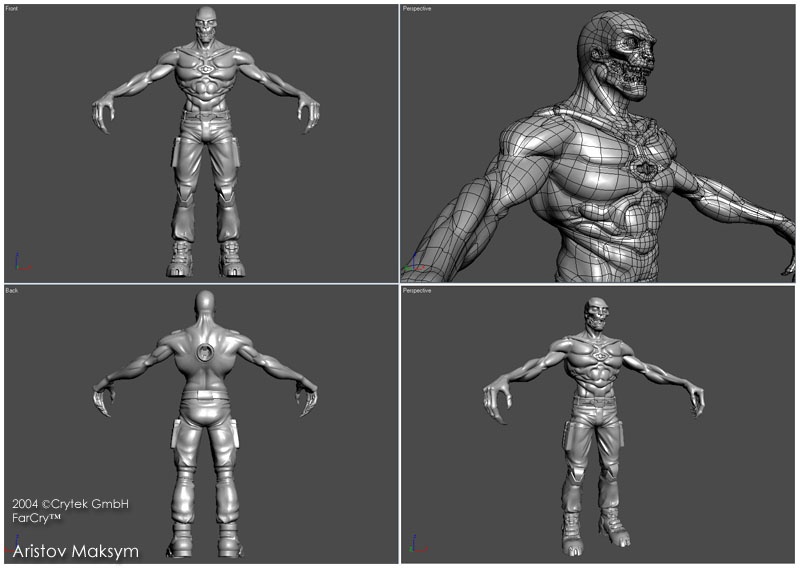 ..., Mutant Big,...: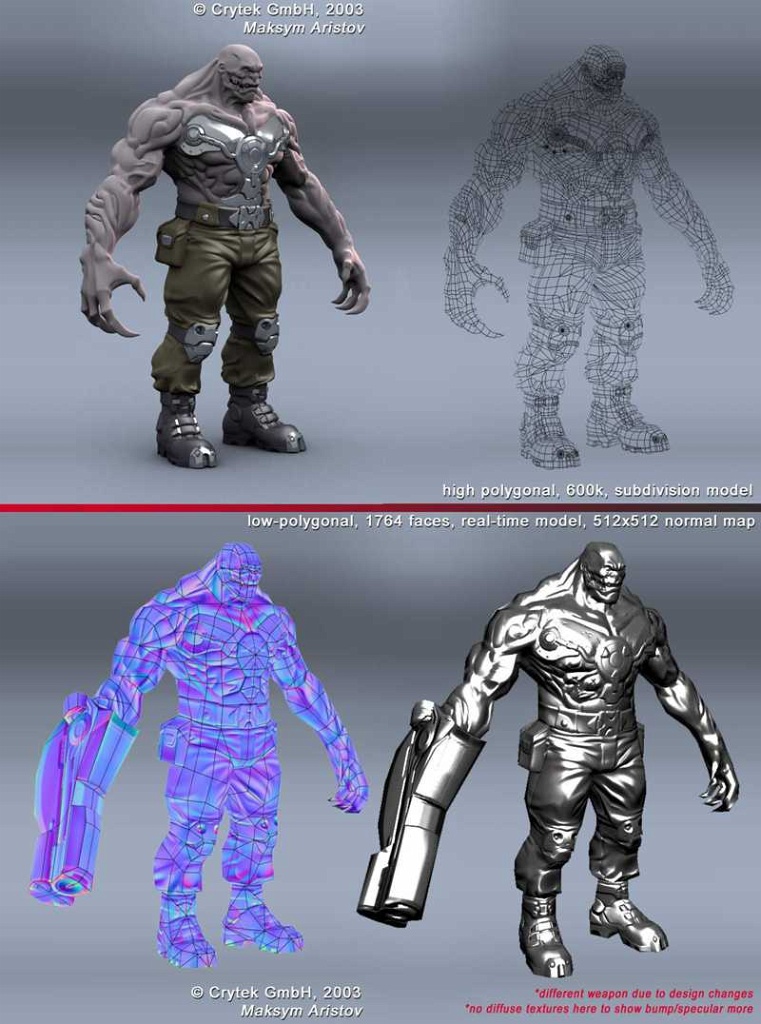 ..., Mutated Krieger,...: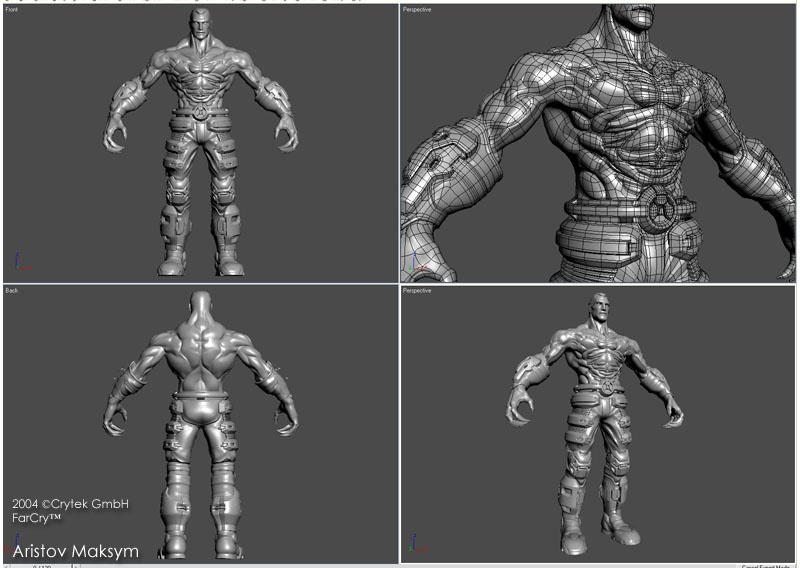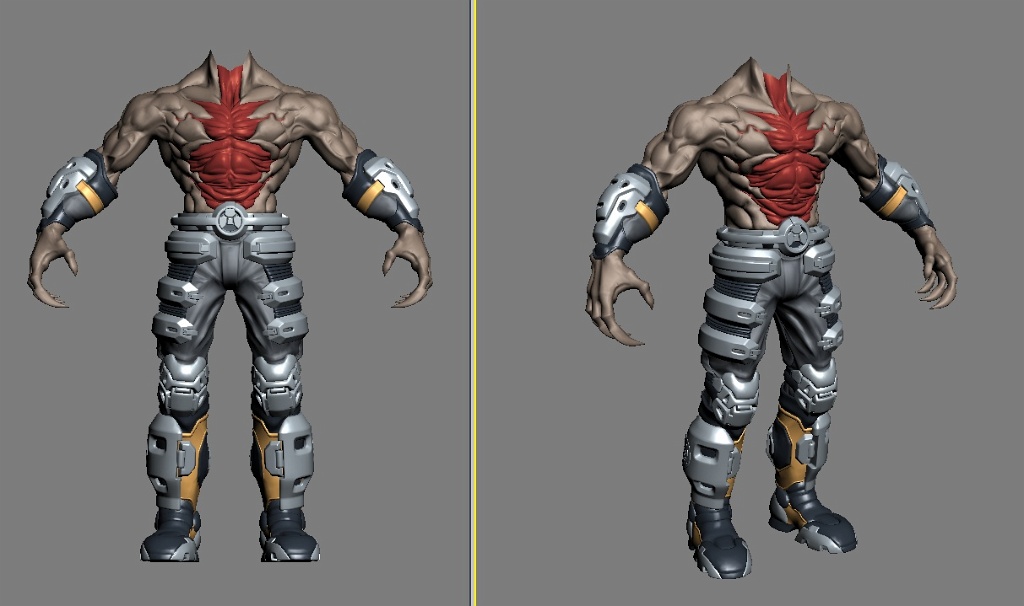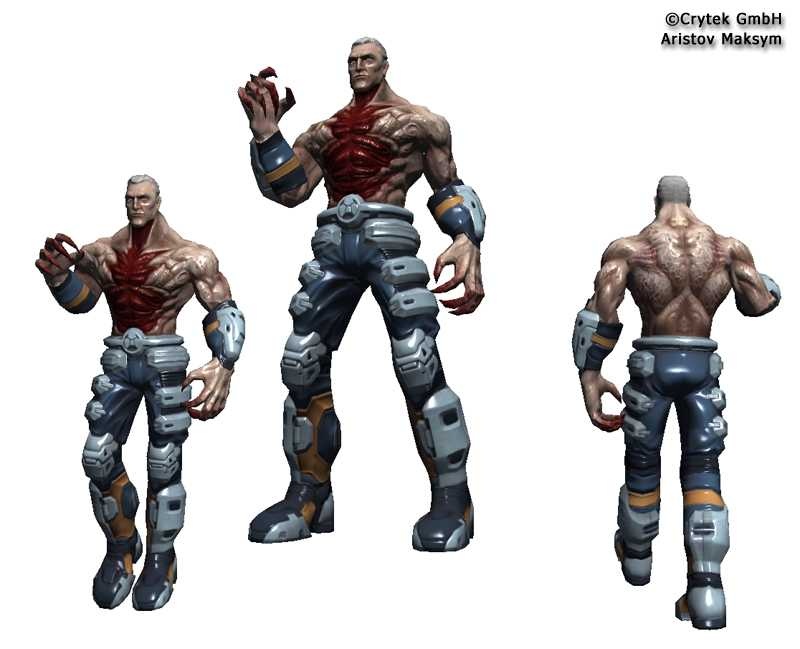 ...and Mutant Omega: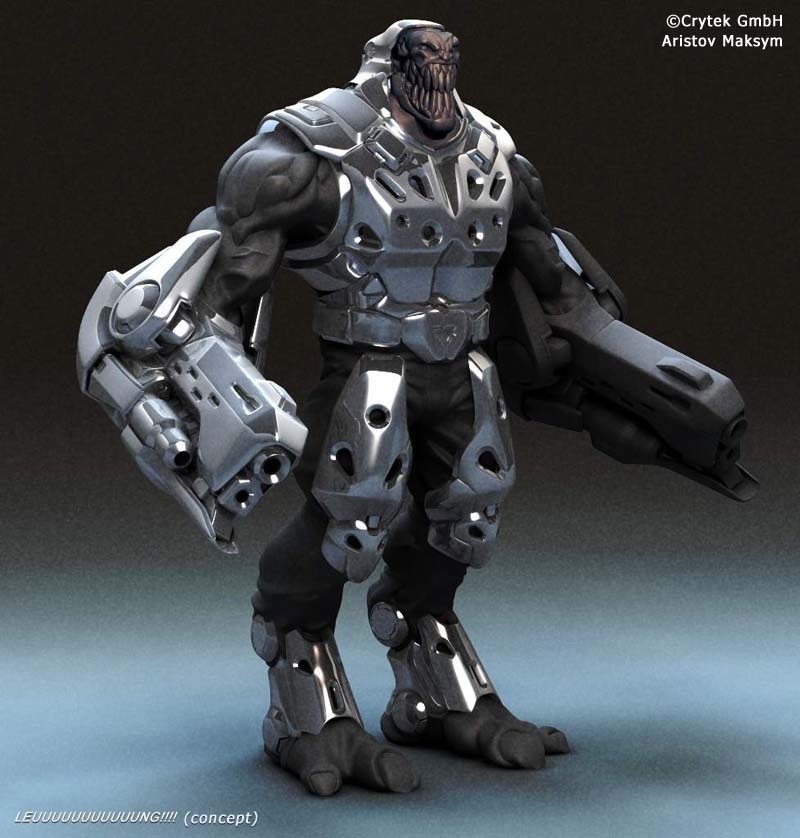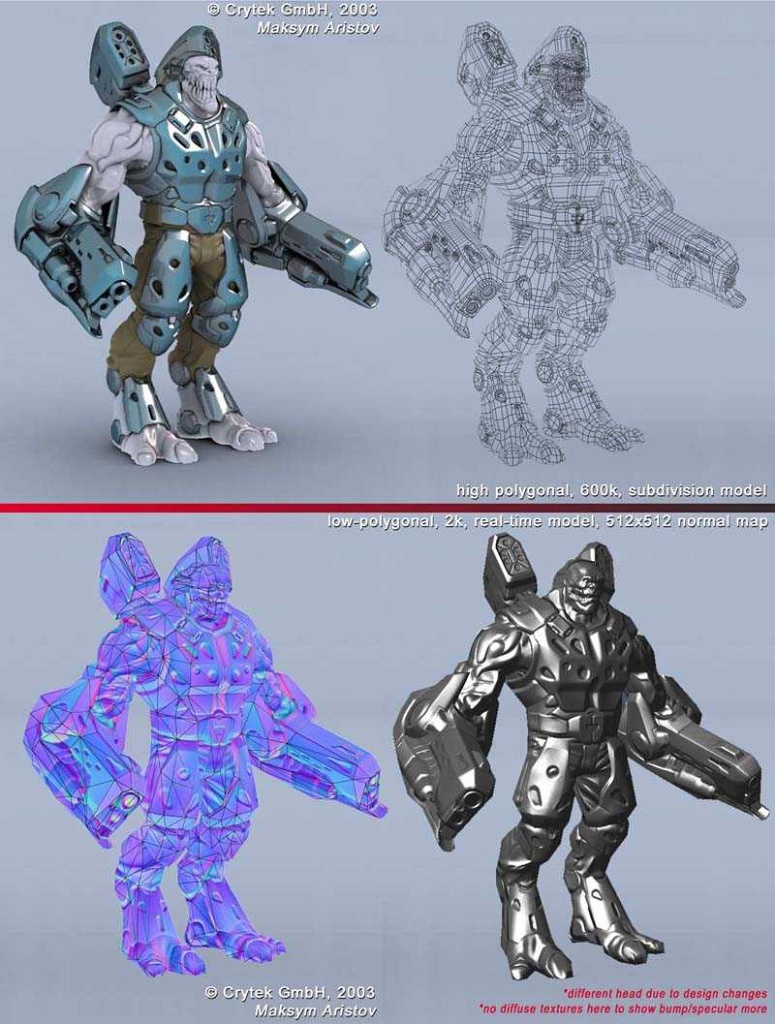 I think all Far Cry fans should thank this man for his incredible work.
---
So, this part has come to an end. More updates will come later.