A long time has passed since this article series was updated. I think it is the right moment to post a new part, now that I have more interesting stuff to show you.
Image-heavy, as usual.
Let us get started with concept arts:
I have found a colorized version of the merc commander concept from the previous part: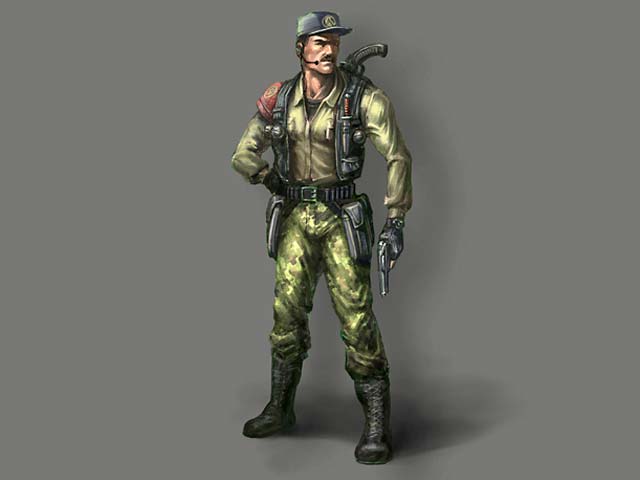 Now let's move on to the screenshots:
This is a screenshot taken from the editor. It shows an unidentified level with a mysterious sctructure. It probably dates back to the "X-Isle" stage of development: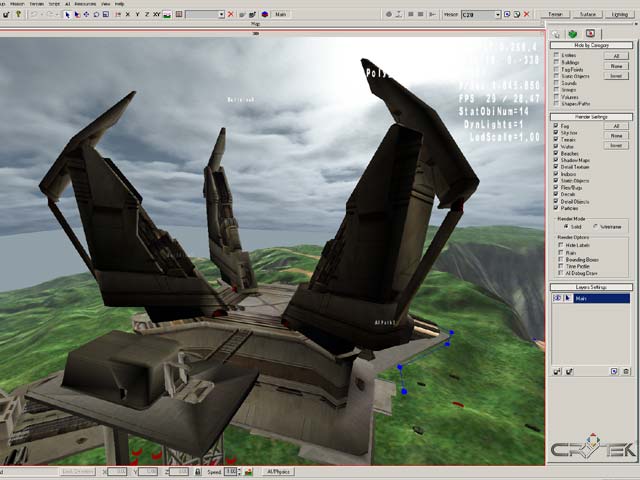 And this one shows some unknown swamp area: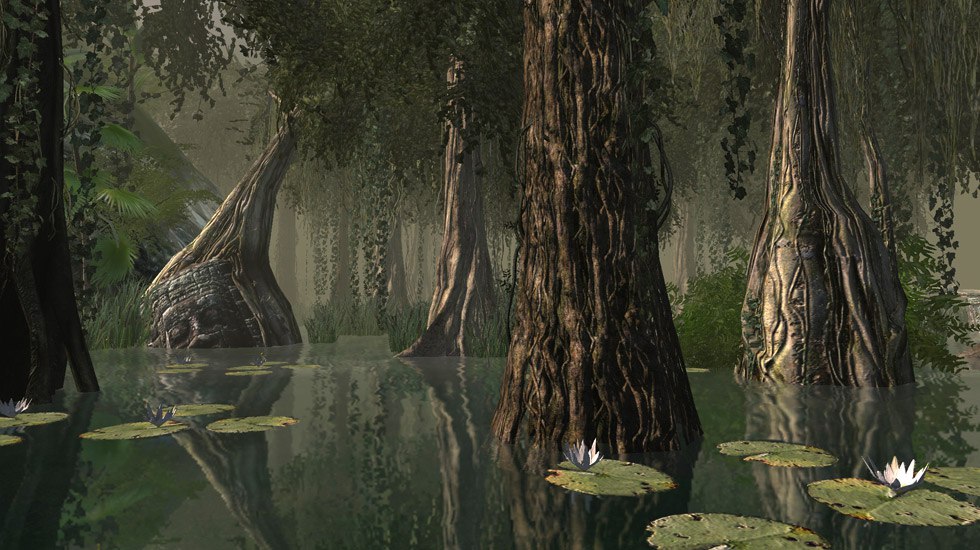 And this is a rare screenshot of the merc group from the previous parts: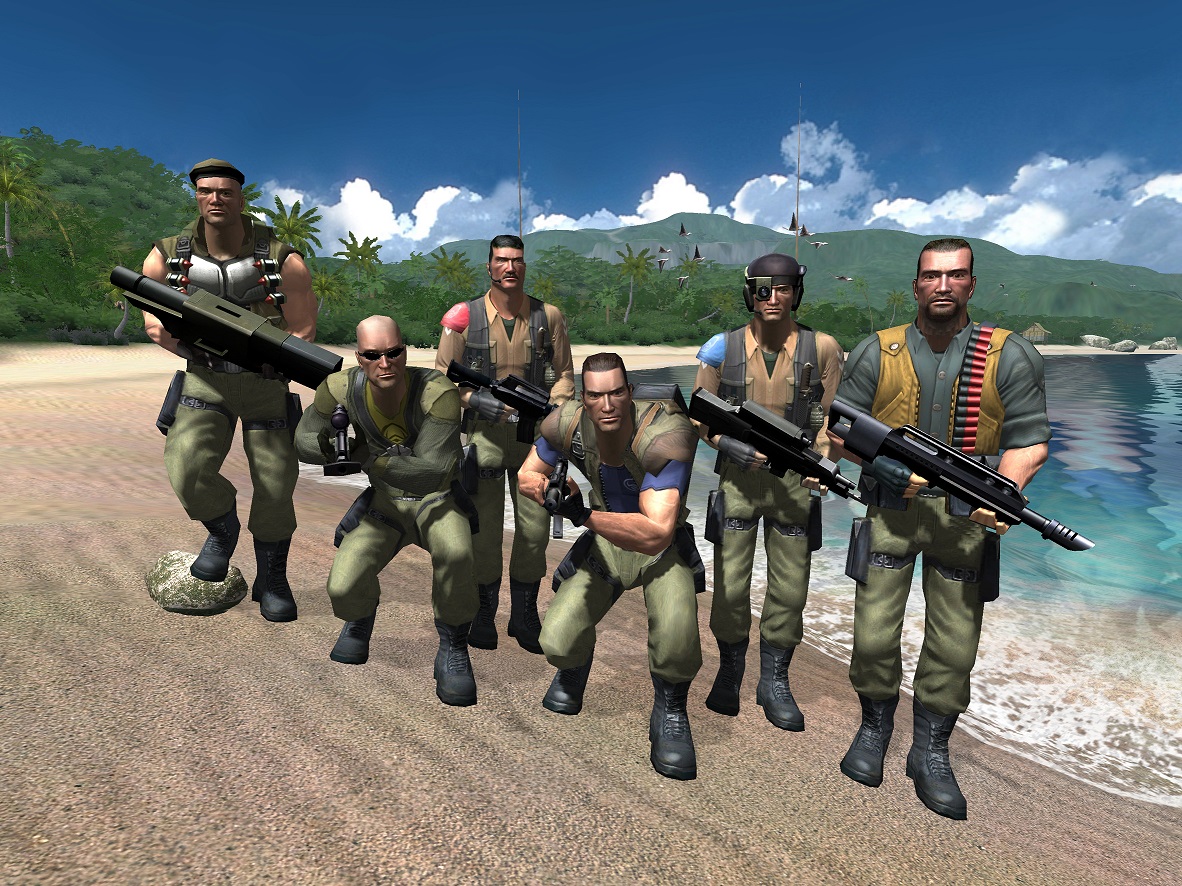 Some picturesque area: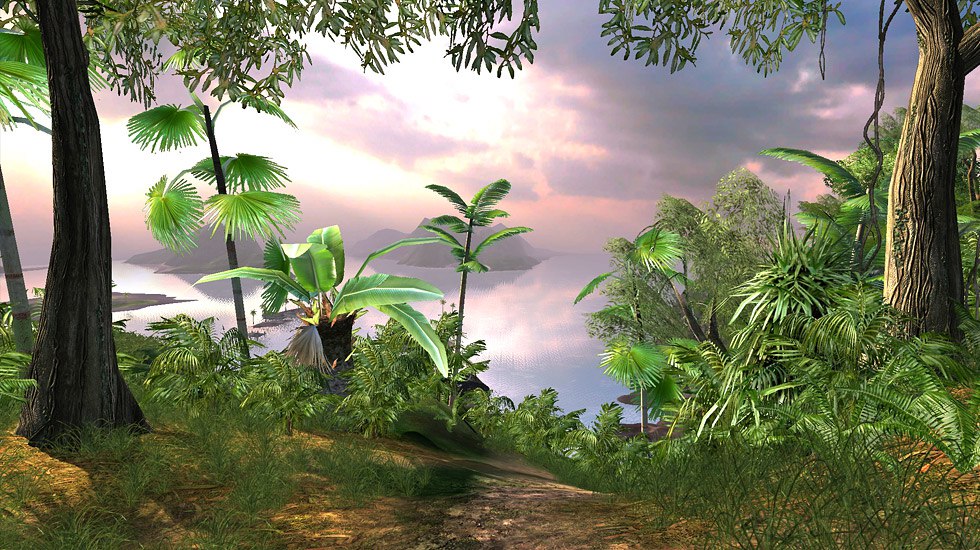 And this one is probably a screenshot of the old Catacombs: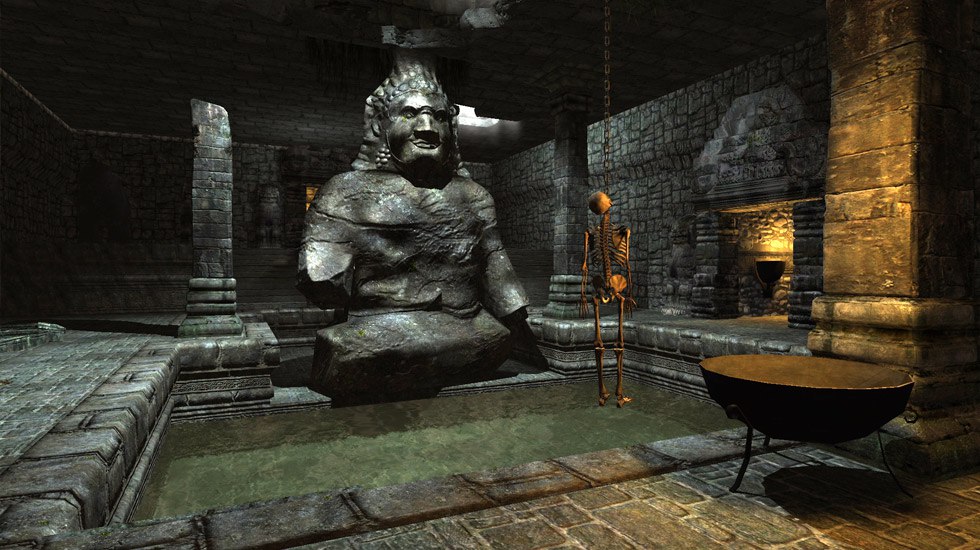 I have also found pictures related to Polybump - one of the main features of Far Cry. They seem to use assets from early stages of development.
For example, this group of images shows an old mercenary model: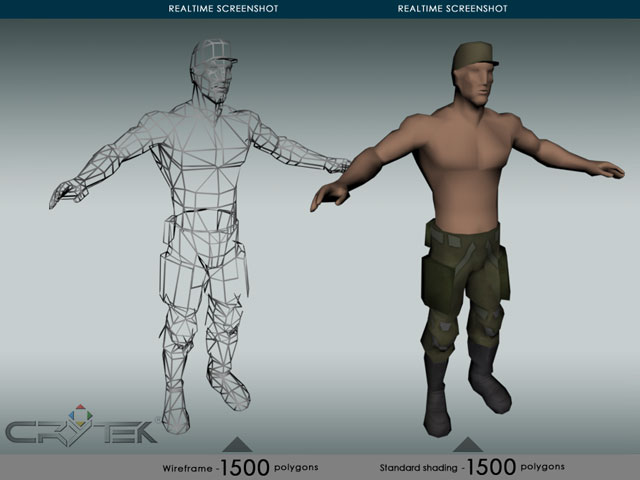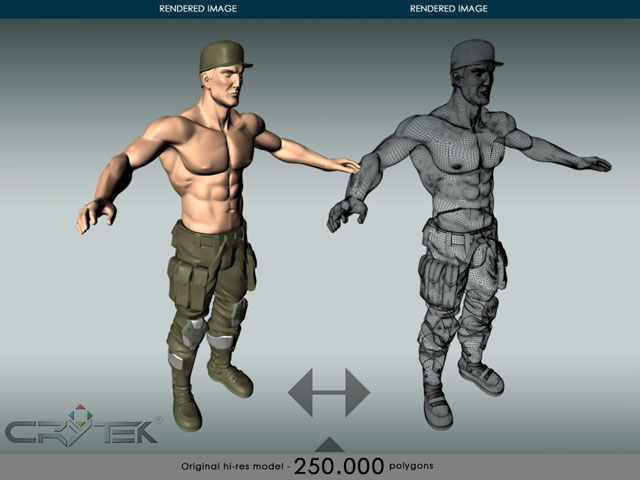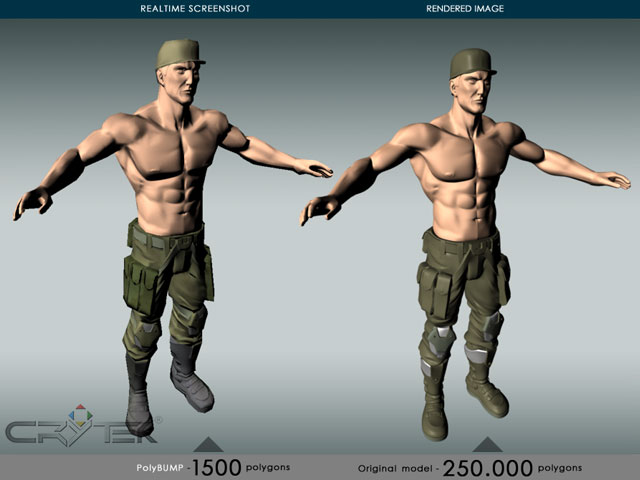 I have already shown one of those images in the first part, now I have found the rest.
These screenshots show a head model render. Even though they are old, model seems to use the head normal map very similar to the one we have in release version: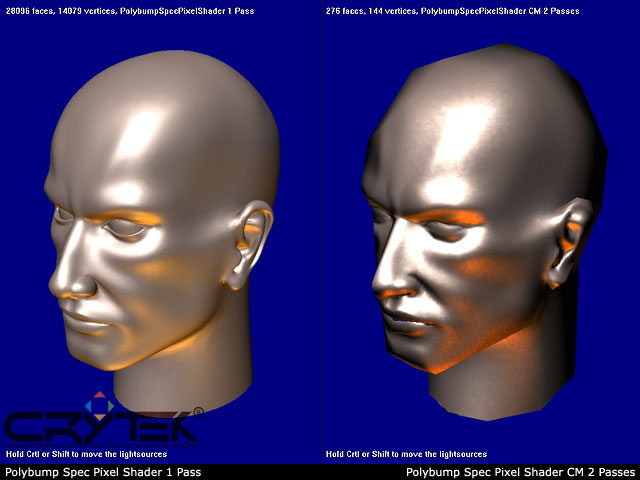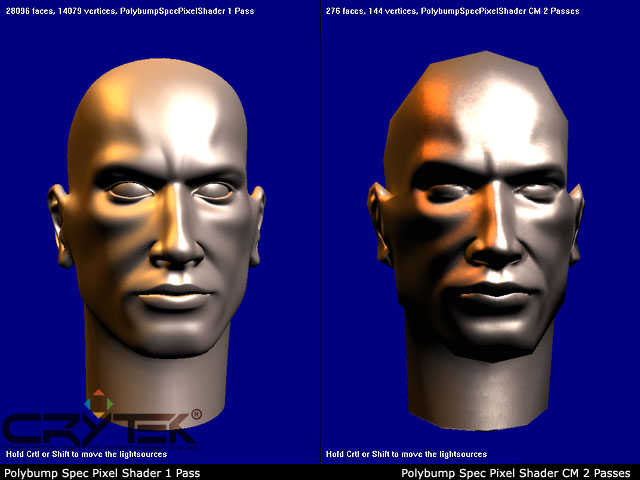 And these pictures show generator models that can be seen on 2002 screenshots (they can still be found in the game's files):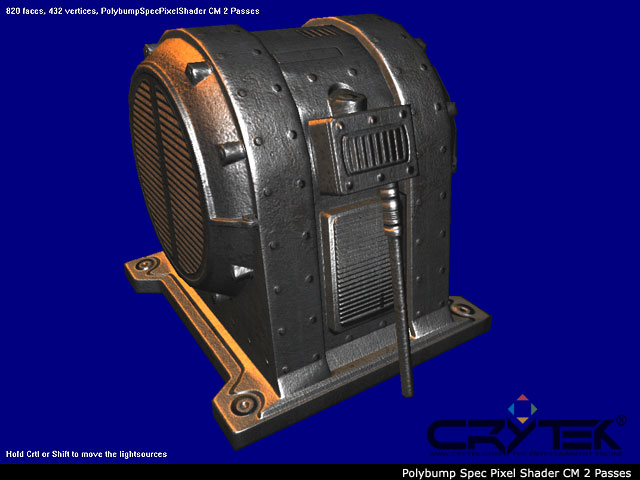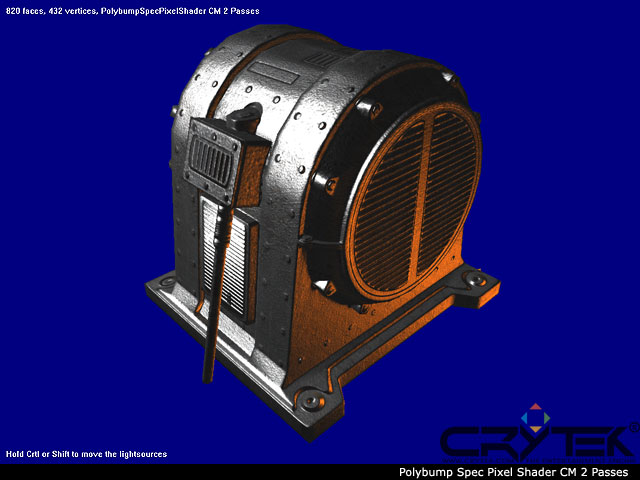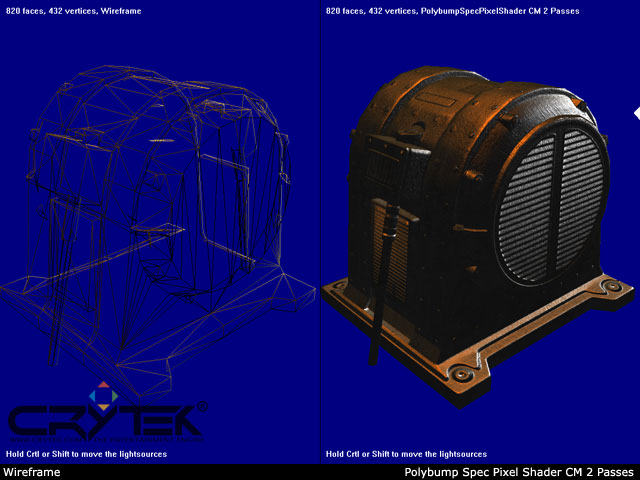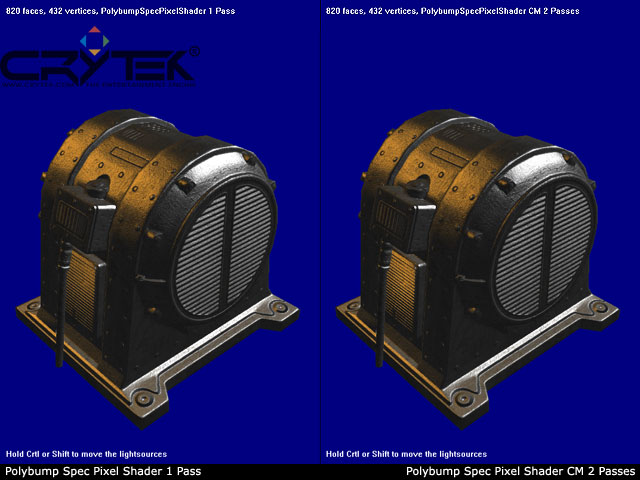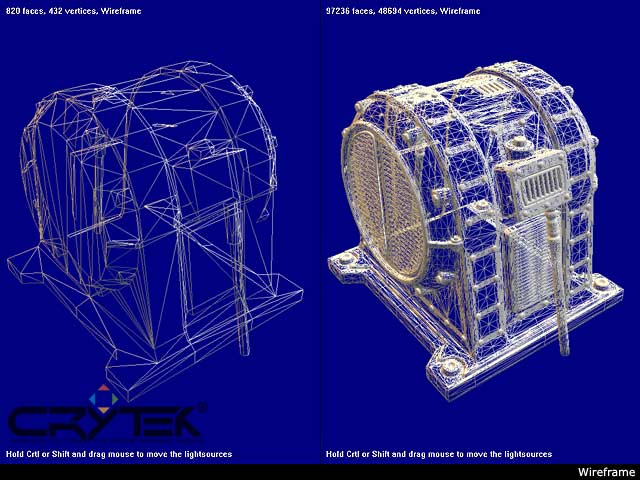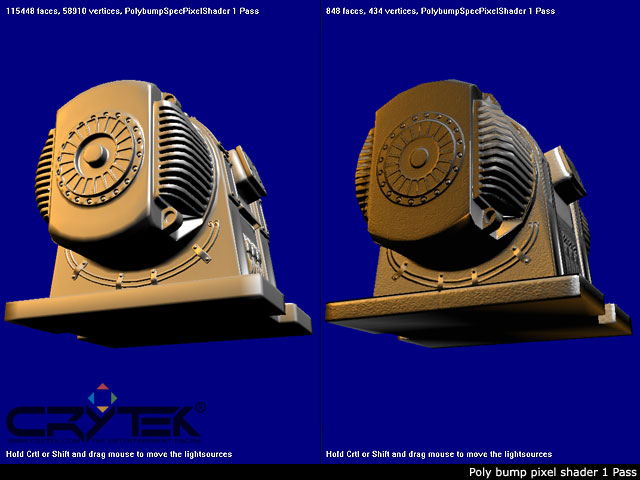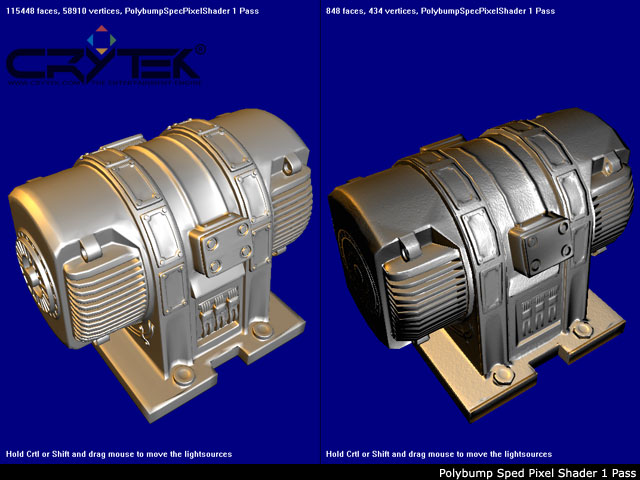 Screenshots of the old Buggy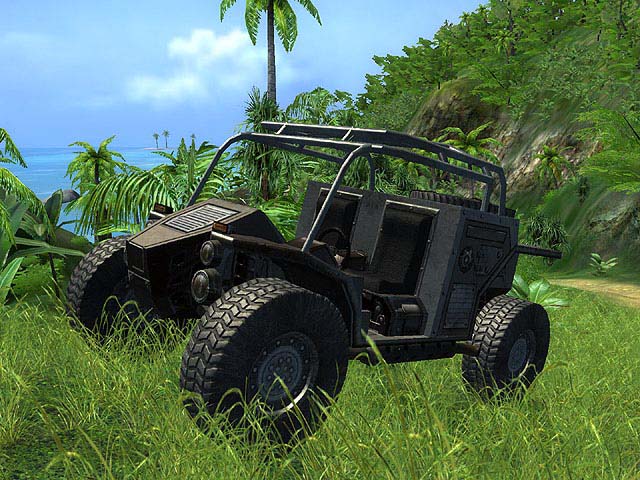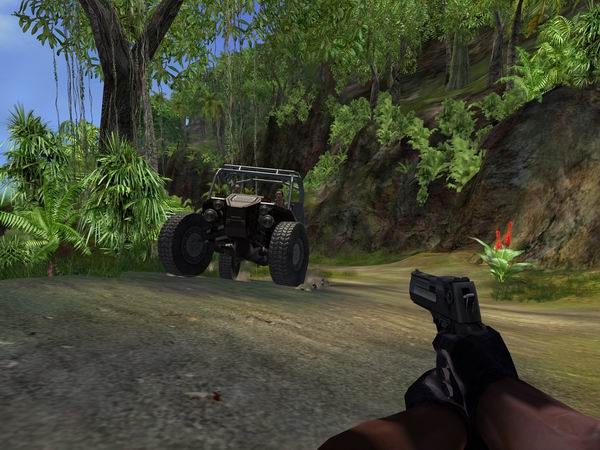 Screenshot of an old japanese plane wreckage, similar to the concept art: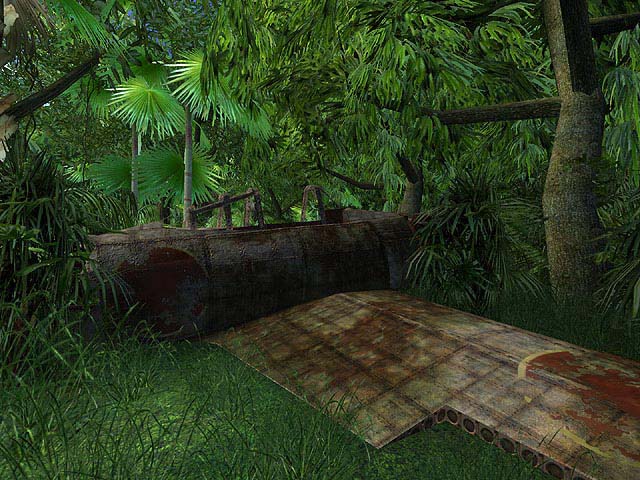 I have also found some interesting late-development screenies. You can tell that because of the almost finalized M4.
-Some indoor area, similar to the place on the Treehouse where Jack freaks out at the sight of a dead trigen: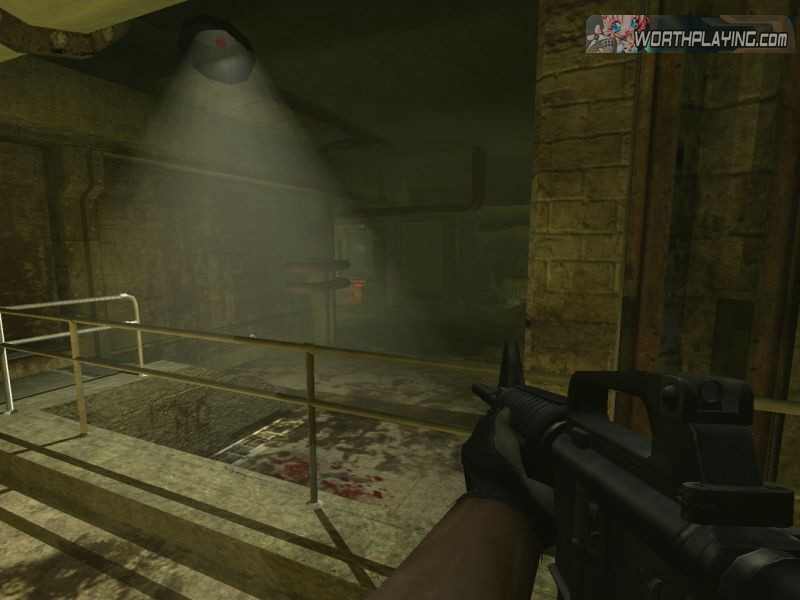 -An old Regulator screenshot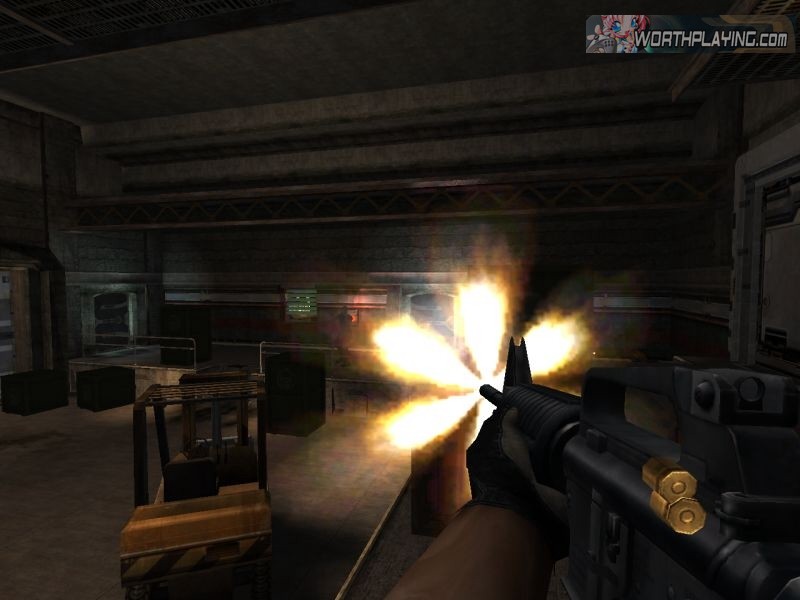 These screenshots are taken from a version almost identical to the final game. But they show an interesting detail: message box (where pickup information and other stuff used to be shown) and "Press USE" text are placed identically: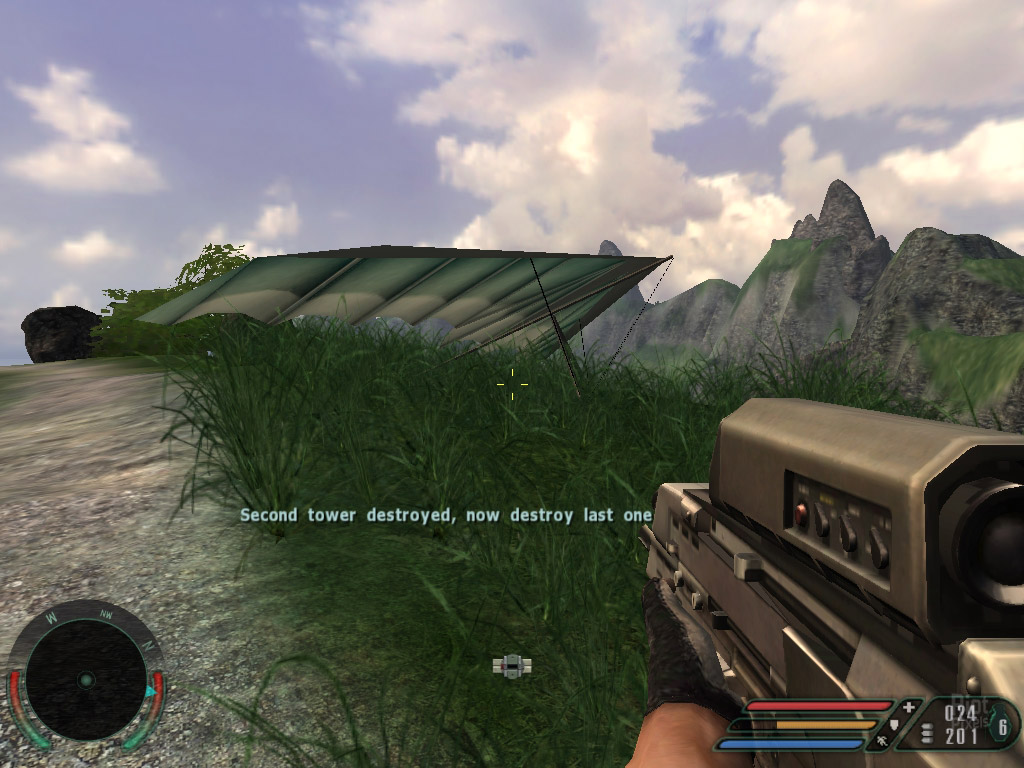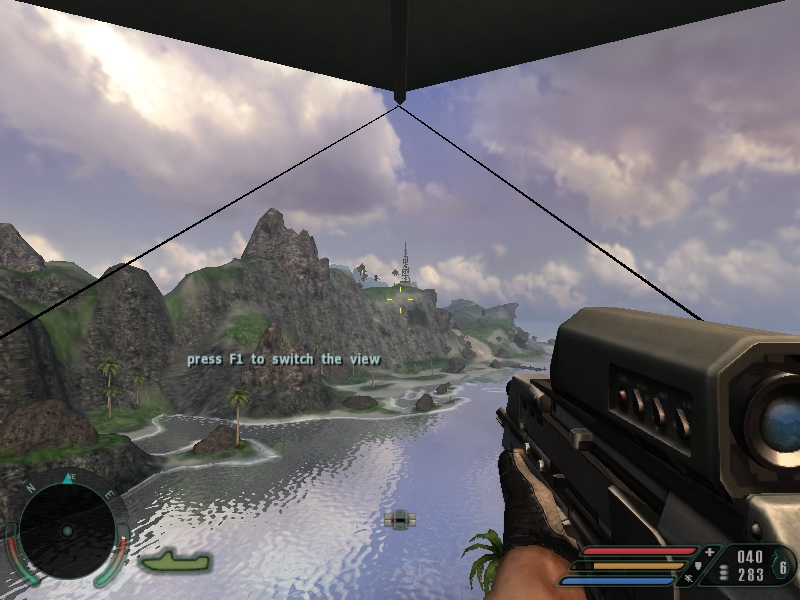 (By the way, "Saving game" text was also displayed there)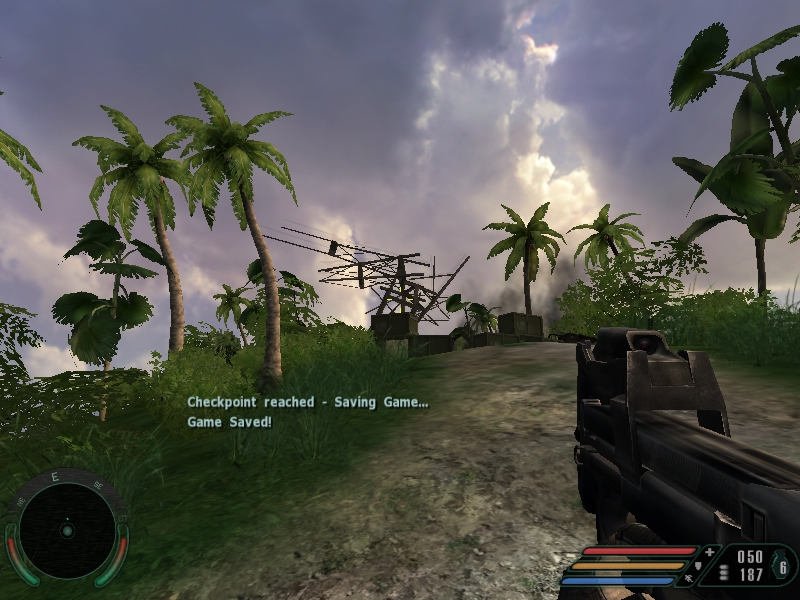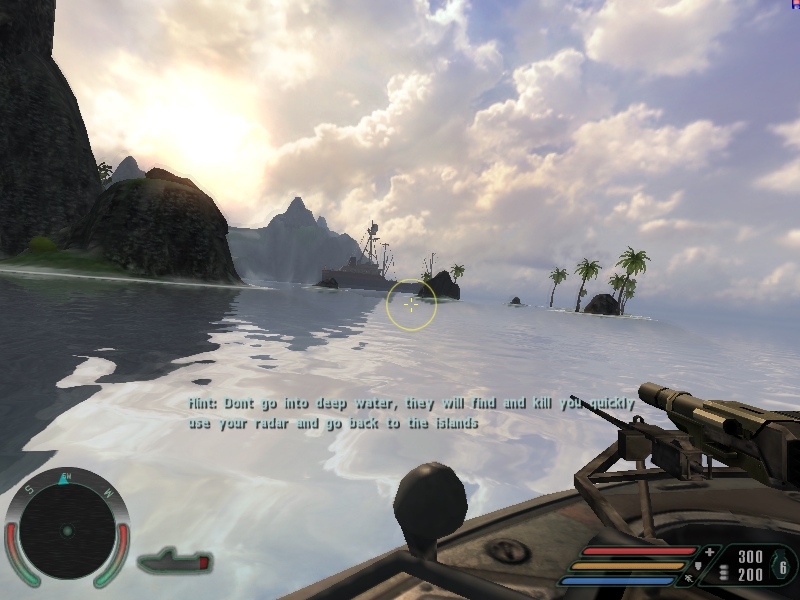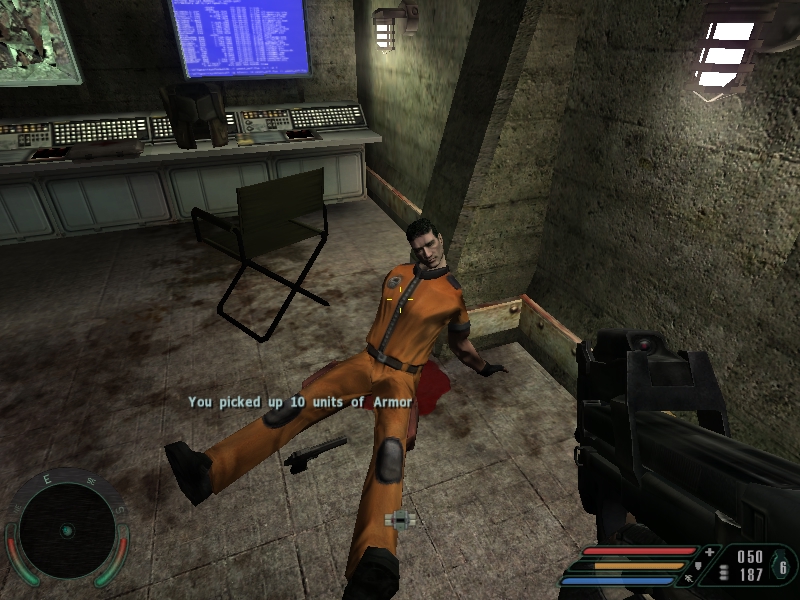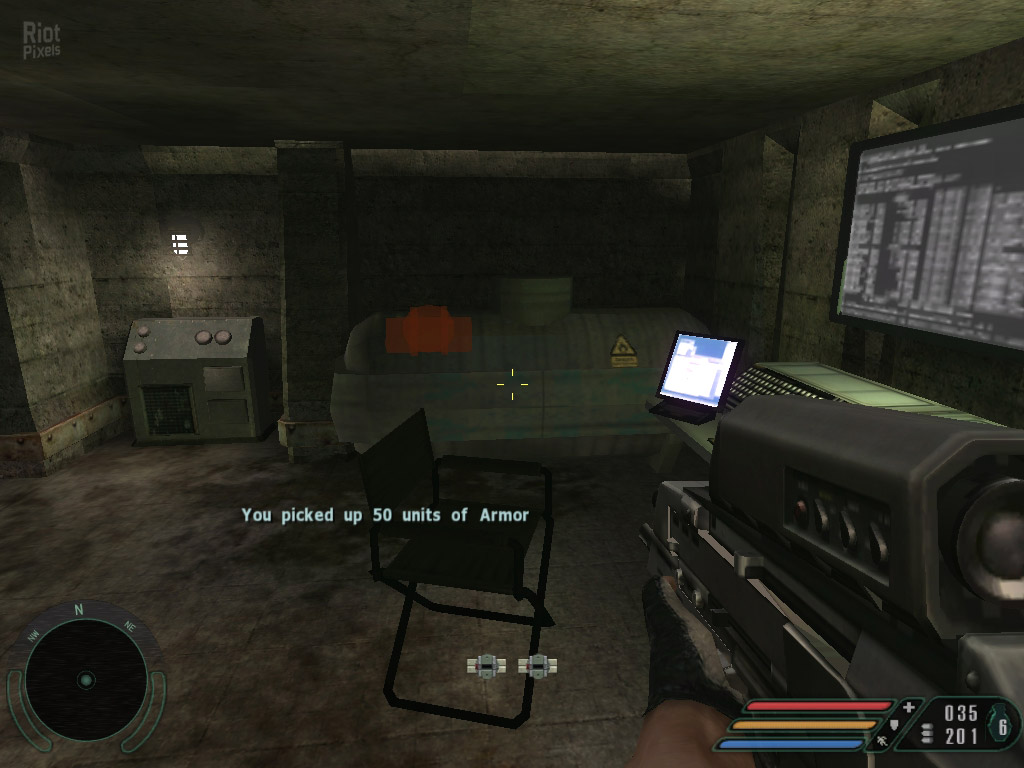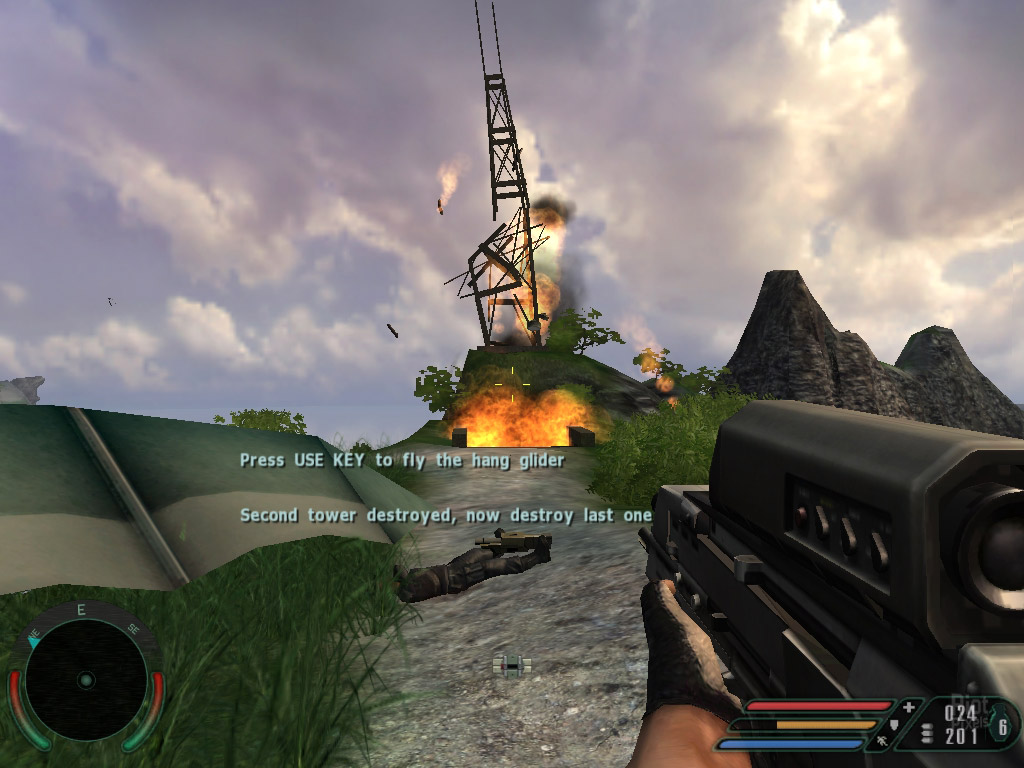 I have also found some interesting miscellaneous images.
This one shows a "commando" Jack Carver from the concept art on a "X-Isle" (the dinosaur demo) background: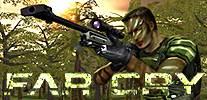 And these images are taken from old Crytek's site. They show some strange creaures, shown in the previous parts:





Moreover, I have found very interesting videos:
Far Cry Gamestar preview (December, 2003):
Even though it is very similar to the previous video preview, it still has some interesting details:
Different weapon slot icons
Drowning effects
Grenade bumping sounded like rock bumping
Far Cry Gamestar preview (January, 2004)
What can we tell from that video:
A new hud version
Messages box look much simpler
Different font for the message box and "press use" indicator
That skeleton near the ladder on the Training used to be a fallen merc in the older version. It explains how we've acquired the compass: we have taken one from this guy.
Buggy now lacks a tire on the back, but it still has no MG and has different sound effects
M4 has different sounds
M4's model is finalized
"Checkpoint reached" is still displayed
AW50 is finalized
We get to the Carrier from the Training, like the final game
Different MP5 sounds
Mk. 19 tilts in the first person, just like the Minigun
Multiplayer was present by that time
AG36 is finalized
Different "Build progress" indicator
Game's data still has things to explore:
-Textures:
Some animated textures show older versions of some levels:
-"textures/animated/camera/cam<...>.dds" shows an old show of Treehouse with spotlights and camonet tents:

-"textures/animated/camera/camera<...>.dds" shows what it seems bits of old HUD and some creature:


-"textures/animated/camera/fortcam01.dds" shows a shot of what it seems the old Fort with a radio tower instead of a satellite dish:

-"textures/animated/computer/movie.dds" shows a funny edit of a Research screenshot: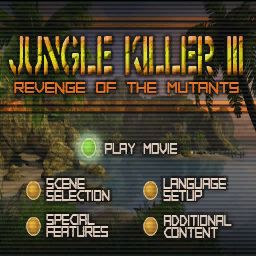 Demo contains an older multiplayer logo for attacking team in Assault mode. It seems to be drawn: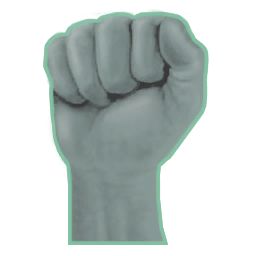 -Sounds:
-"Localized/Languages/missiontalk" contains what it seems soundclips for Assault mode in multiplayer (mp_<...>). Especially notable is the "mp_lake" folder. Maybe there was a cut multiplayer level.
Alright, that's all for now. More parts will come later.
P.S.: I've fixed the lack of images in the older parts. Moreover, I've added some higher-resolugtion pictures (for the old sunset level in part 1, for example). Check them out.