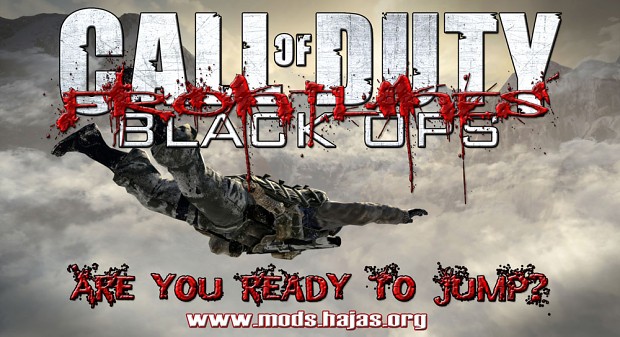 F-Day finally arrived in Black Ops! The Epic mod is finally released to Call of Duty Black Ops bringing the most known features from Frontlines, and also some brand new features never done before in the FPS history.
---

Airborne Support
Parachute landing added to all maps (All DLC inclued!). Play as a Paratrooper!
Airborne Gametype
The famous Frontlines gametype ported to Black Ops
Airborne Mode
Play ANY gametype available with Airborne Support, feel intence new gameplay.
Coop Missions
Play with your friends SinglePlayer like Missions in all MP maps.
Help Mode
The famous realistic version of Freeze-Tag which you can add to ANY gameype x mode.
Squad Mode
A new kind of Coop matches which you will play with your friends over the MP Gametypes against the most deadly enemy in outnumbered conditions.
AI Soldiers
Bots like you NEVER saw before in COD Series, doing all objectives at all gametypes and maps, Airborne Gametype inclued! You will love to hate them!
Intelligent Server (IS)
The already know Frontlines way to admin the server which MW3 tryed to copy but failed. Anti-Camping, Random Rotations, Modes, Gametypes, Maps, etc...
Wager Gametypes
All original Wager gametypes converted to work in the same rotations of all other gametypes.
---
These are only some of the Highlights of Black Frontlines! There's LOTS more!
All servers are already updated! Join and have Fun!
Fear your Enemy! Enjoy the War!
---
---
More information @ www.mods.hajas.org