Dear Community,
In our first news article we want to present you something from the spell book.


Supplies
The supply wagons are part of a summon-spell, which can be acquired for 10 spell points.
This spell summons two supply wagons, which can act out different duties depending on
choice of the order. Each order has three possibilities to upgrade the wagon.
The Ash Oak Order uses the wagon mostly as a battle unit. Therefore
the following upgrades:
Arquebusiers
The wagon will be equipped with eight arquebusier who put their weapons through loops in the cover.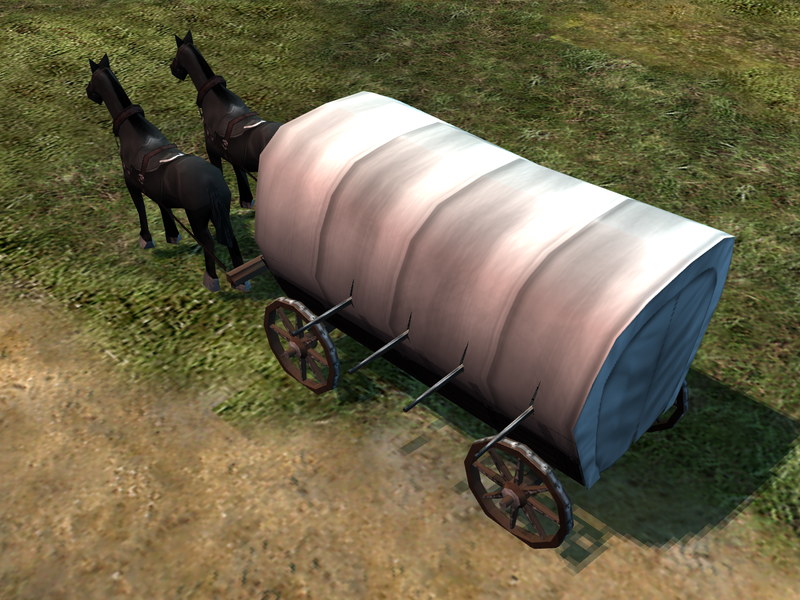 Falconet
On top of the wagon, an apparatus for a falconet will be installed, which targets enemies nearby automatically and shoots at them. However, the precision of the falconet isn't very good, as the position on top of the wagon isn't optimal and targeting while moving is extremely difficult
Fire Wagon
This upgrade is more a special ability than a direct improvement for the supply wagon. The wagon will be set alight and will set the nearby territory on fire. After 30 seconds, the fire will destroy the wagon itself.
As the fire will also damage allies, it's a rather risky ability.

The Blood Oak Order has more passive upgrades, but also a special ability:
Transport Wagon
Just by reading the name, you should know what this upgrade does. It allows units and heroes to enter the wagon, so they can get faster to other places on the map.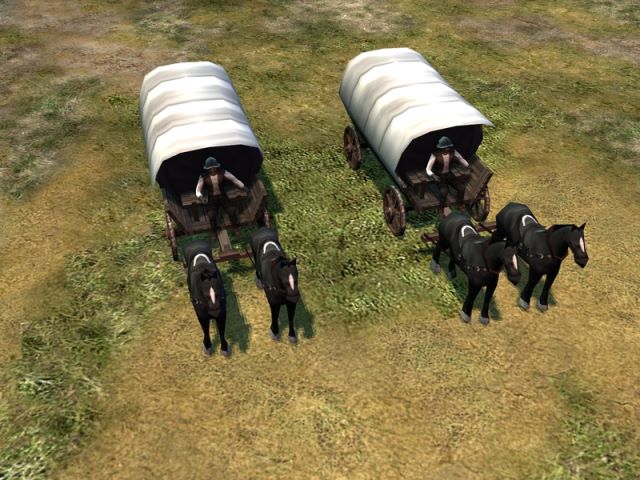 Repair Wagon
This upgrade can be put down to the focus of the Blood Oak Order on gunpowder-units, especially on artillery. As the machinery of war can't profit from the healing abilities of the heroes or the shrine, but nevertheless should be able to get repaired, the supply wagon was the ideal ability to fulfill this function. In order to this, the cover will be removed to leave space for boxes with tools and spare parts.
Explosive Wagon
This upgrade is the special ability of the Blood Oak. The wagon will get filled with TNT-barrels, which need to be triggered manually, but do immense damage. Of course the detonation destroys the wagon.
We hope you enjoyed this little impression of our mod, please give us some feedback
Your,
BfA-Team