New flags and less tunnels
While developing the map, I stumbled across a interesting article ( Blogs.battlefield.com ) made by DICE.
They talked about how Caspian Border was built up, and how the gameplay mechanics changed overtime.
As the "Rocky Mountain" map is very similar to Caspian Border, I decided to overthink the flags again.
(Also, a big thanks to ScopedKnife, who remembered me of this article)
So, what did we change?
Instead of the uncapped 3 flags, we have 5 flags now. They're at the points were previously, the tunnel entries to the bunker were planned. But I realized that no-one would go a long way per foot with high chances of being killed, while they could just take a vehicle and rush to the bunker. But a picture says more than thousand words: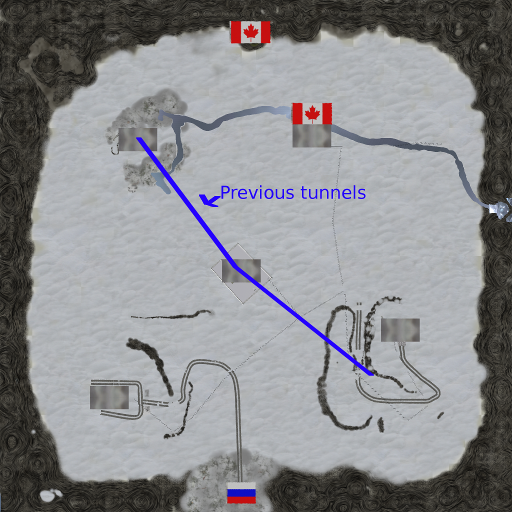 So, instead we have 2 new flags on the map, both with more focus on infantry, but also accessible for vehicles. This should make a good balance.
The first new flag lies on a hilltop, between a parking-lot and a big antenna: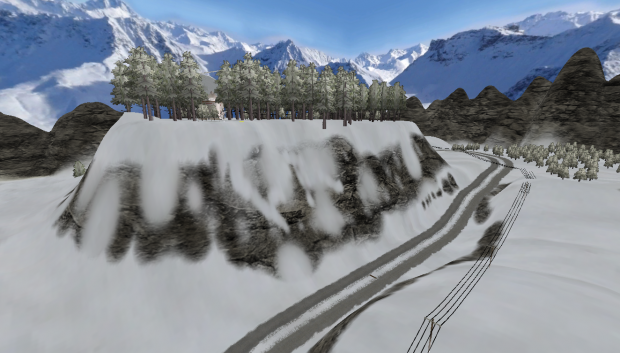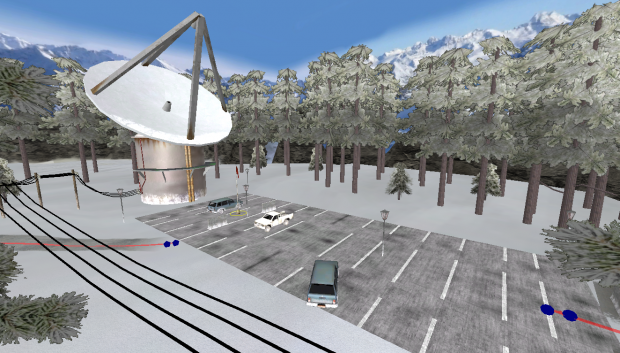 This region is entirely new, that's why you can find some more pictures in our gallery.
The second point is in the well-known forest. This one is more infantry based, vehicles can get there, but they can only provide support and can't capture the flag.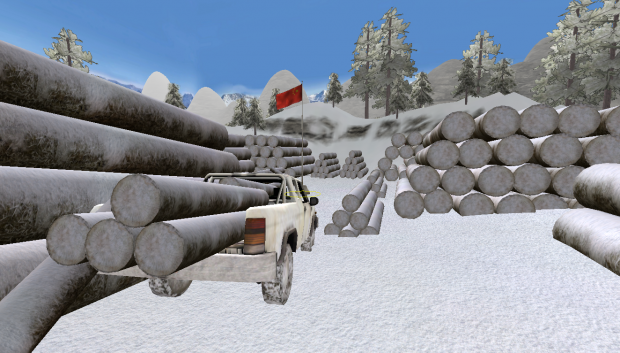 And as these woods are plain ugly, I'm constantly trying to improve them. The results are ok, but I'm still not satisfied. Well, atleast they look better than at my first attempt (:Ohgodwhy: Moddb.com)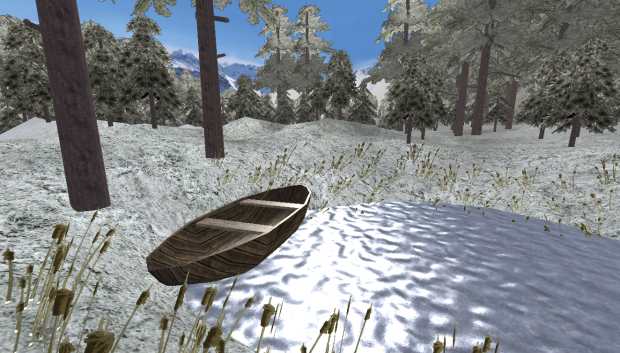 Of course there were some technical improvements too. I have thrown away old mapmodels and textures, which looked bad, and had custom textures, while they didn't really need them.
This way, I have saved nearly 20 Mb. This may not sound much, but considering the fact that I'm limited to 45-50 Mb of video memory, it's quite a lot. Also, I changed some textures, which looked just boring, like this:


What's up next?
I decided to overwork the mountains including sourrounding terrain, to make it more realistic. The mountains were the first thing I've ever done in the Bfeditor, so it's sure that it couldn't turn out any good. The "mountains 2.0" will be done in world-machine.
More texture changes and remakes of models are going to be done, so that they look better and use less memory.
And I'll finally fill out the "emptiness" in the map, with bush, trees, rocks, roads and more stuff.
See you then: Dementium4ever
PS: I'd like to delete some content in the gallery. Like models that doesn't exist anymore and locations that have changed so strong, that you wouldn't recognize them anymore. Though, I'll pack all screenshots into one .zip file and host it into the download section. Would you agree on this, or do you want to still have them in the gallery?