Friday News
Hey guys, it's weekend again, that means new stuff for you :D
-The new Elcan C79 scope for the canadians
-The new melee weapon for the Russians: A combat shovel.
-The new close-range weapon for the Canadians: A pickaxe
Then, let's get started....
As I already told you last time, J0hnoDepic is modeling weapons for our mod, and here are the first results from him. All weapon models in this mod (except the Browning-HP and the AWS) will be made by him. Texturing and Unwrapping is done by me, though.
Elcan C79
This is the standard scope of the Canadians Forces, and so it also will be the standard-scope in our mod. It will have a x2 magnification, and maybe some normal rail-sights too, for close combat.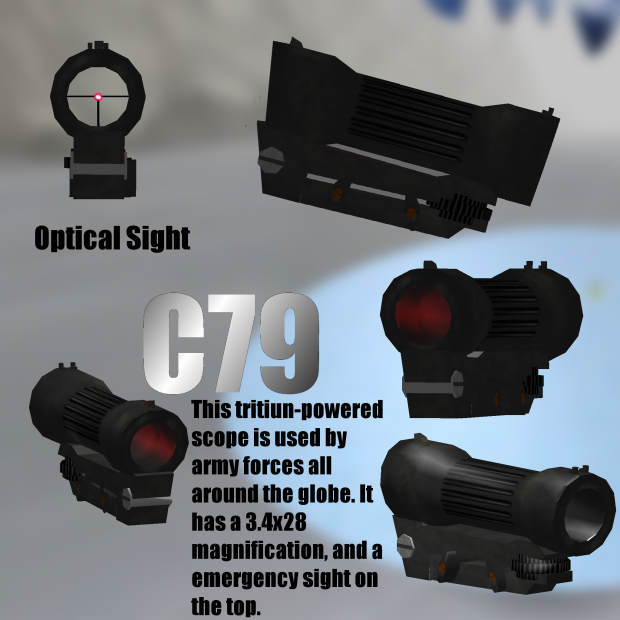 The texture may change....
Combat Shovel: Cold Steel
No joke, a shovel is really used by the Spetznatz forces! The reasons are: Good handling, devastating power, very handy, and you can actually throw it!
In our gallery, you can find a render with the resolution of 3600×2160 (2x Full HD)
Pickaxe: Black Diamond
Our Canadian forces will also have a new melee weapon, a pickaxe! It can easily penetrate a bullet-proof vest, and leaves a big hole.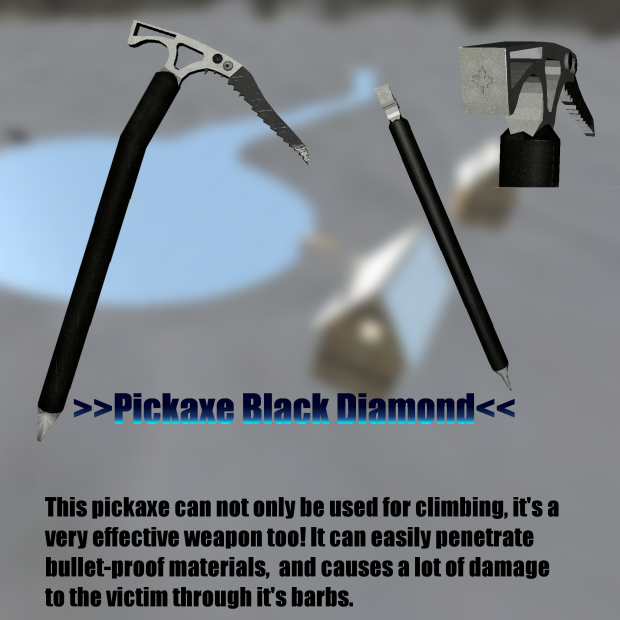 It's still in work, and the textures will be more detailed till next week.
Also, next week, I'm going to show you the new weapon-model of the C7/C8,and 2 new weapons for the Russians.
Till next week:
Dementium4ever STgamingTV