Arctic Warfare News:
Reaching a milestone
Hey guys, yep, there is something special today, we're about to reach the first milestone :D But first, let me show you the progress of this week.
The first sketch of the main bunker
The bunker is a very important model. The most important flag of the map is located in there, as it is in the middle of the map.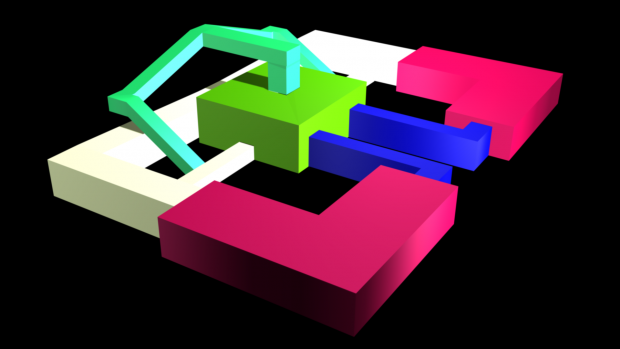 The bright-green box is the room, where the flag will be located. You can attack it through a LOT of entrances, or ventilation shafts. A heavy battle, with unexpected fights is programmed! This here is the original sketch, godlike painted with the professional programm "Paint".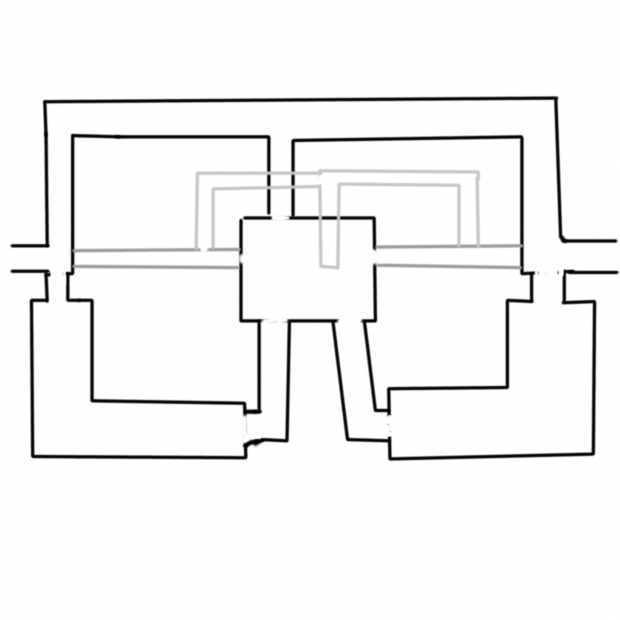 A few new mapmodels:
Trunks: A forest without chopped-off trunks? Impossivbru! So here are they: A single one, a bundle of 3, 5, 9, or a stack, that provides enough wood, for months ;)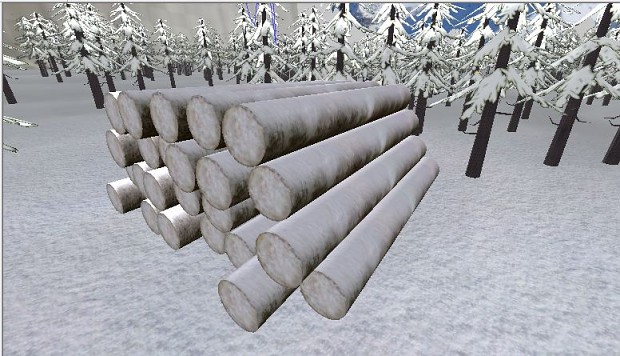 You can even hide in them: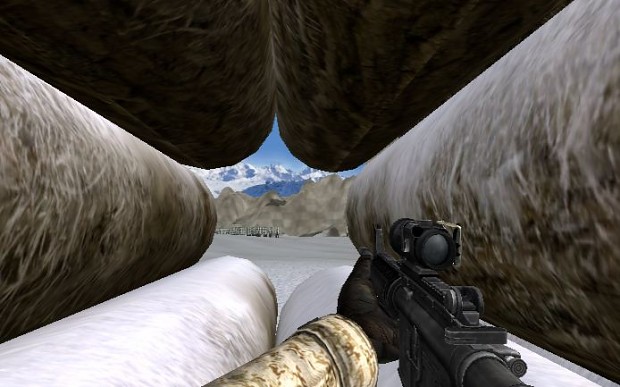 Server: Cold-war Bunkers just has to have those servers. But I'm not quite satisfied with the model, I'm going to re-work it.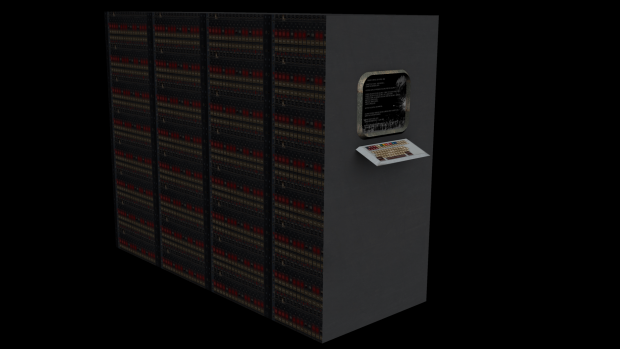 Reaching the first milestone
Let's get to the most important thing, that was made this week. We've finally, after 5 months of work, reached the first mile-stone (Yeahhh :D)
That means: -The mod could be playable now, with all of it's characteristics
-A very first and basic version of Rocky Mountains exists.
Still, it's not alpha, but now in Development Phase 3 of 4 ;)
I think all this could have been done in half of the time, but I never modded for Bf2 before,and first had to collect all the knowledge.
At this point, I want to thank all the persons, who helped me (The Arctic Warfare Developers)
and especially the great community here! Thanks for the support :D
At this moment we've 37 watchers, and 22.500 views. I know, it's not really much, but a good start :)
What we still have to do:Adding A LOT more details to the map; Creating new vehicles; Getting the weapons in-game, and make them better; Making a new HUD; Modify the balance; Making effects; Making audio; Making more vegetation; Making more models
As you see, there still needs to be done a lot, but I'm sure, that we can make this, together with the great support of you, my dear community :)

Dementium4ever STgamingTV