Here is the next set of special units available in Battlefront Chronicles. As with the previous update, I'm showing one unit from each faction. Today's units have a loose theme of all being "tanks" of sorts - that is to say, they all specialize in dealing out high damage while taking a lot of punishment themselves. Enjoy!
Clone Gunner: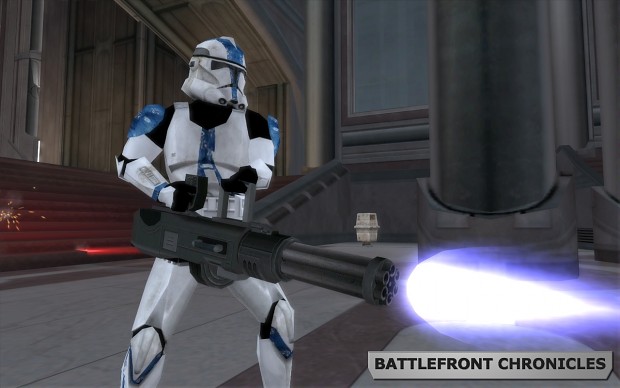 Ability: Health (+50% to health bar)
Primary Weapon: Z-6 Rotary Blaster Cannon
Backup Weapon: DC-17 Hand Blaster
Secondary Weapon: Sentry Turret (x1)
The Clone Gunner is perfect for laying down suppressive fire. This unit can take a beating while cutting through enemy infantry with the rapid-fire Z-6 Rotary Blaster Cannon. The Clone Gunner can also deploy automated sentry turrets to provide additional fire support or to guard important areas.
B2 Super Battle Droid: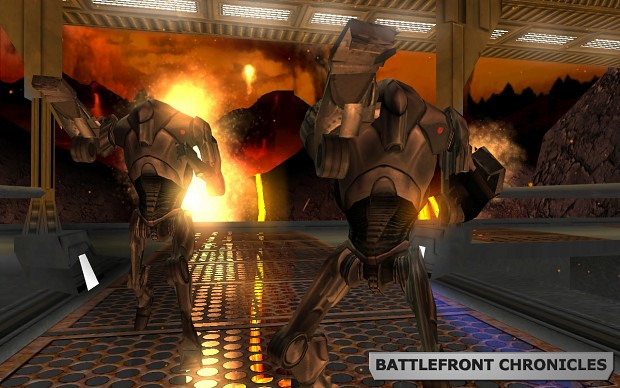 Ability: Health x2 (+100% to health bar)
Primary Weapon: Wrist Blaster
Backup Weapon: Power Shot
Secondary Weapon: Wrist Rockets (x3)
The Super Battle Droid is a powerful upgrade of the standard B1 Battle Droid. Its rapid-fire wrist blaster can cut through enemy infantry and provide suppressive fire. The SBD's wrist blaster can also be switched to a chargeable power shot - the longer the shot is charged, the more powerful it becomes. The SBD can take a substantial amount of damage, but it is slowed by its heavy armor.
Wookiee Warrior: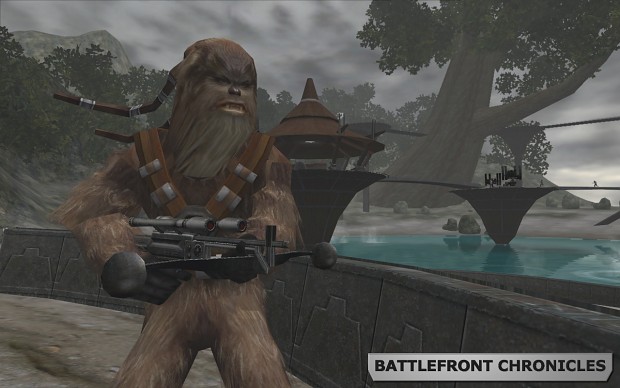 Ability: Health x2 (+100% to health bar)
Primary Weapon: Bowcaster
Backup Weapon: N/A
Secondary Weapons: Rage (x1), Time Bombs (x3), Melee Attack
The Wookiee Warriors are a powerful force for the Rebel Alliance. They are slowed by their large frames, but the incredible strength of the Wookiees allows them to take a beating while fighting their way through enemy forces. The Wookiees' signature weapon, the bowcaster, can fire single shots or be charged to fire up to seven shots at once. Alternatively, the warriors can get up close and personal with their enemies and pummel them with their fists. Rage acts as a temporary damage buff for the user and any nearby allies.
EVO Trooper: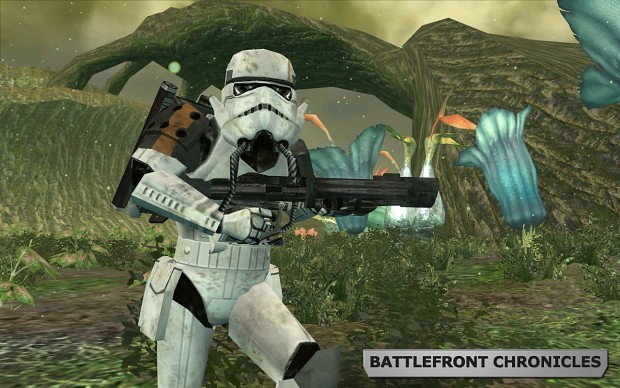 Ability: Health (+50% to health bar)
Primary Weapon: FA-3 Flechette Launcher
Backup Weapon: SE-14r Light Repeating Blaster
Secondary Weapon: Incendiary Grenades (x4)
The EVO Trooper specializes in operating in hazardous environments. Its FA-3 Flechette Launcher is a powerful shotgun that is ideal for taking out enemy infantry (or for putting down troublesome natives). The SE-14r light repeating blaster is an automatic pistol that provides a powerful backup weapon. Incendiary grenades, while ineffective against vehicles, can wipe out large numbers of infantry.