Infantry
The Italian Army had recognised the need for a new uniform by abandoning the dark blue 1903 and adopted the famous grigio-verde grey-green uniform, which would identify Italian soldiers for generations. The standard headgear was the kepi-style baretto with a soft crown, a leather peak and chinstrap, and a black badge showing the regimental number beneath a crown. A new type of rounded berretto M1915 (called a cupolino or scodellino) was introduced during the war.
The principal rifle used by the Italian Army was the bolt-action 6.5mm Mannlicher­Carcano m1891 with a six-round magazine.
Fiat-Revelli
The main Italian Heavy Machinegun of WW1 was the 6.5mm Fiat-Revelli M1914. One of the main motives behind its adoption appears to have been the desire to give the army a weapon manufactured in Italy. The gun was a modification of the Maxim type. The gun was water-cooled like the Maxim, but the cartridges was fed by an unusual 50-round box-like magazine divided into 5-round compartments.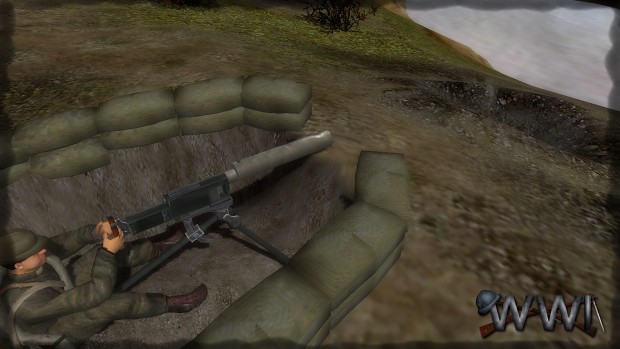 Cannoni da 75 mod. 1911 Déport Field Gun
The 75mm Déport Field Gun was one of the most original yet effective design to see field service in WW1. It had a split trail, a quite revolutionary concept unseen then, but standard nowadays. Not only did this permit the crew to work more effectively, direct behind the gun. It also meant that the gun could be elevated much higher than any ordinary gun (45 degrees), because the breech did not interfer with the trail.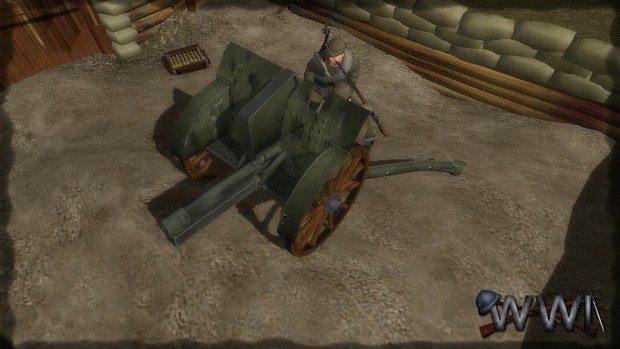 That is all for the start. More weapons and vehicles are planned for the Italian army, so stay tuned.