Flashbangs, smoke nades, and 20mm autocannons, oh my!
This list concludes the preview of our 18 brand spanking new weapons of mass destruction! Let's meet our final contenders:
---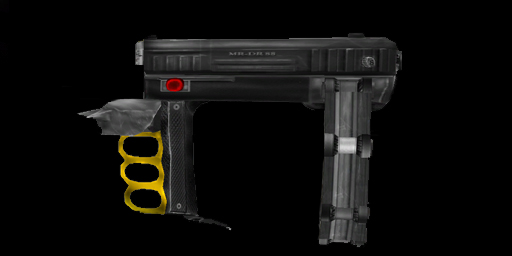 We've all had this predicament. You're staring your opponent right in the hairy eyeball and you can't decide if you'd rather punch him to death or shoot him.
Your worries are now over with this little guy! It's like a pair of brass knuckles that can shoot! Or maybe a gun that can punch? However you see it, you just can't go wrong. Get yours today!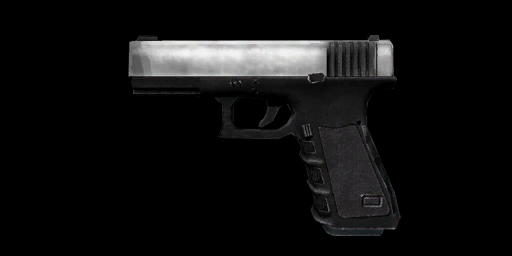 If you want all style and no accuracy, this is the weapon for you. Its magazine can go from 18 to 0 in about a second. Tilt it sideways to let your enemies know you mean business! Diamond studded grillz not included.
LS440M Enhanced Shock Rifle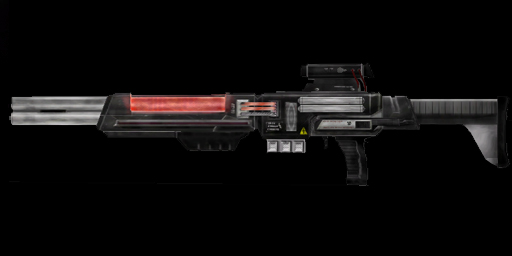 An upgraded version of the LS-14 with absolutely no safety overrides. Troops have affectionately named it the "Instagib Rifle". This thing excels at instantly turning a humanoid into a bunch of perfectly cooked chunks of meat. You'll eat good tonight, soldier.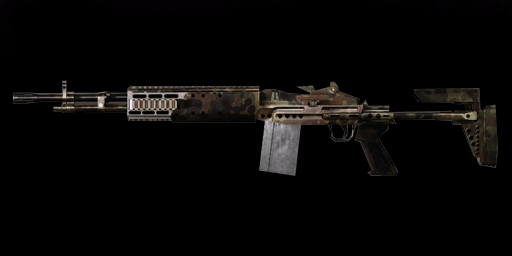 The SRS Mod-2 Battle Rifle is the discerning man's battle rifle. Excellent accuracy and a variety of tasteful camouflage patterns mean you'll be all the talk at the country club shooting range. Show those assault rifle equipped proletarians the true value of trigger discipline with this rifle.
XM84 Heavy Disruptor Grenade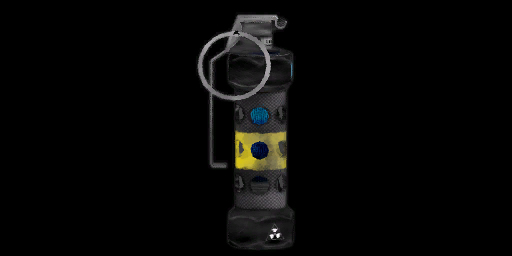 Another shining example of what morally-ambiguous scientists can do with a bunch of made up words and excess amounts of coffee. This thing will give you the worst damn headache in your miserable life. Which is why I would recommend you throw it next time.
FMD G28 Medicinal Aerosol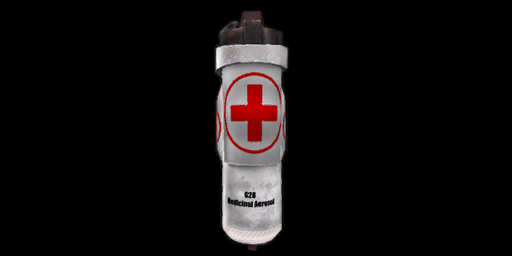 Meet your new best friend; the medic in a can. Deliver potentially cancer-causing fumes of delicious health to friends in need from across the battlefield or simply drop one at your feet to suck in all those vapors for yourself. We won't judge you, but your team mates will.
R20 Bulldog .75 Assault Cannon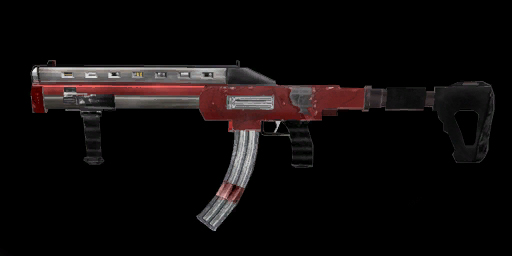 Recommended by 9 out of 10 space marines as the weapon of choice for slaying abhorrent aliens and monstrous mutants, the Bulldog is THE weapon for discerning super soldiers. Limp wristed pansies like #10 need not apply.
SRAC-21/G 20MM Autocannon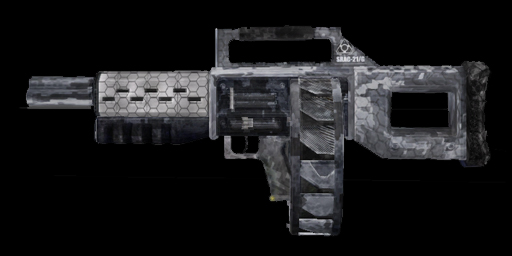 What you are looking at here is a variant of the SKAS-21 shotgun set to fire 20mm FRAG-12 explosives. It would be advisable not to get this confused with its 10-gauge cousin, as this gun certainly has the ability to reach out and touch someone. Good for riots, cars, terrorists, and pretty much anything.
---
We put uniqueness and originality on the top of our list, and take pride in the fact that some of these weapons fill BW's previously empty super weapon list. So please, enjoy our excessive weapons and a unique weapon with every spin of the mouse wheel! ;)
Link to Part 1: Moddb.com
Expected Release Date: 11/6/2011 - 11/12/2011