As mentioned earlier, after Sierra pulled the plug on the master server for AvP2, we were left with one sollution: make a master server of our own.
The project was successfull, and for several months master.lithfaq.com provided the much needed functionality to keep AvP2 online.
However, the server put a lot of stress on the machine, and the only way to keep it running was to move it to a better machine. This, however, means that all game servers and game clients must now point to the new server. To help this, we have prepared the 1.2.3 version:
Full version installer (v1.2.3)
Patch from 1.2 (or higher) to 1.2.3
And yes, the transition has already started: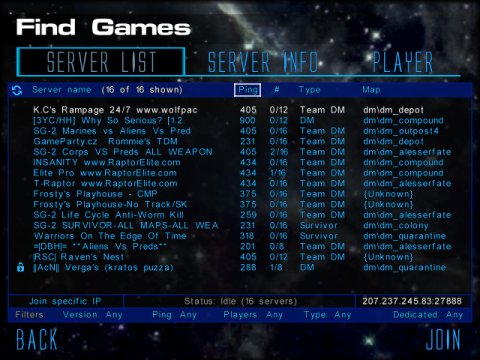 So upgrade to 1.2.3 and join us!