Exchange Portal 2 Reflection Gel Texture
I saw this method used in BEE2 (http://portal2backstock.com/bee2/) but I never found a guide how to replace the Texture of the Reflection Gel manually, that is why I have written this tutorial.
Follow these Steps:
Download these File: paintblobs.zip
Extract the Folder paintblobs from the downloaded file into [your Steam Folder]\steamapps\common\Portal 2\portal2\materials (or the materials folder of your mod etc.)
Start Portal 2 and enjoy the new texture
If you want to use your own color then edit the blob_surface_light_grey.vmf in the materials/paintblobs folder with VTFEdit and save it under a new filename in the paintblobs folder. Then open the file blob_surface_stick.vmf in an Editor and modify $baseTexture to match your filename. With this method you can only modify the Color of the Gel itself and not how it appears on surfaces or on player contact.

If you have questions or something like this, feel free to write them into comments.
Before: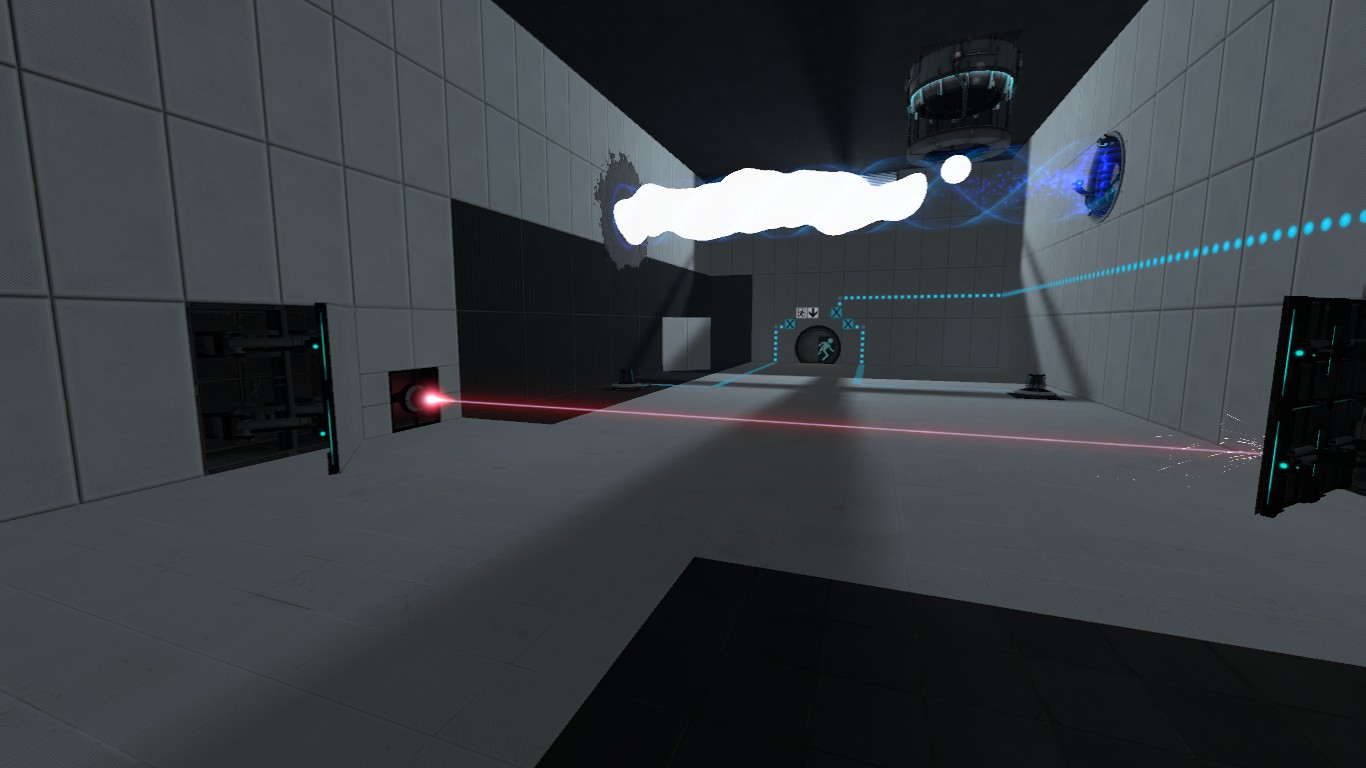 After: