Preview Thursday #8 - A New Feel and a New Look
This week's Question of the Week: Of the maps coming to CR1, which are you looking forward to most?
Simple, easy to navigate but useful, elegant and informative. That was the task set to the development team that went to work restructuring our GUI and game interface. The old clunky system was both unattractive and uninformative, but with these changes we hope to give a better, sleeker and helpful interface for the player to use while ingame. With information on each classes running speed, armour value and health, we should see players able to make more informed decisions about what class to use when, and with a personalized description of each class we hope to bring more personality to each class.
************WIP*****************
Several things are yet to be added and adjusted here, but here is an early shot of the class selection page coming in CR1: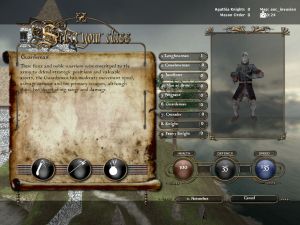 In CR1 the classes have been divided up into 9 classes, no longer is there the subclass system within Archers, Footman and Knights, but instead these 3 basic summary characters have been replaced by 9 unique and focused classes that each serve a distinct purpose on the battlefield. Eventually each character model will have its own look as well, but this is too much work to delay the release for that long so the character models are something that will come with time. This setup allows for much more diversity on the battlefield and should breathe life into some of the previously less-used classes. In CR1, the player has more information at his disposal, and he doesn't have to search to get it. We bring the game and the story to you so that you can enjoy the immersion without the frustration of guesswork or trial and error.
---------------
Developer Blog
As promised (a day late, but come on its the holidays! :)) Here is the interview between myself and Age of Chivalry Team Lead, Drakir.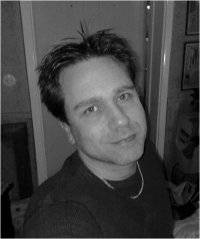 Tibberius: How much of an impact and in what prime areas is the CR1 release going to have on the game in your opinion?
Drakir: I think that players will first notice the new GUI and its functions for displaying things better and more understandable. We are still a long way from a perfect system where its perfectly clear to the newest players what they need to do and when, but we are working on it constantly. But i guess after a few minutes of playing the new HUD and GUI will just feel like it should have been done from the start. So once you get used to it, I think that the new maps are gonna have the largest impact on the game.
Tibberius: Can you give us a brief summary of what GUI and interface changes we can expect in CR1?
Drakir: The HUD has gotten a full re-design except for the Overview map. But even that has nearly been given a total overhaul. One of the things that makes the new HUD a lot better is that you see what weapons you have in your slots. So it makes it easier to learn the positions of the weapons.
Not sure that we will have it ready in time for CR1's Launch, but if we do then i think the players are gonna love the new MOTD screen with the introduction movies for all maps. The movies don't just display how to play the map, but they also submerge the player in the background story to tell the tale of the game, we're still striving to bring as much story as we can to a multiplayer game.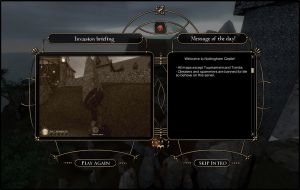 We have also introduced a loading screen image system, where we display random images with hints and how-to´s in a medieval fashion. The backgrounds are beautiful renders from our modeling team so with this system we hope to give players a better insight on some of the technical things without straying from the immersion of the game.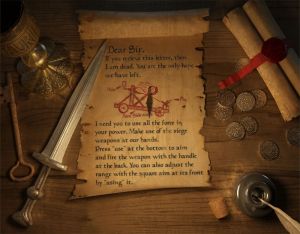 Tibberius:The primary concern from a lot of new players is that they are very confused as to what they are supposed to do when they first spawn, in relation to both objectives and combat, will CR1 improve this? If so, how?
Drakir: A Lot of work has gone into the overview map, we have changed the way we display different things on it. For instance it now has colour coded icons based on their use ingame, so we hope that the player will feel that its easier to know where to go next. Together with the Intro movies they should have a good understanding of the main objectives for the maps.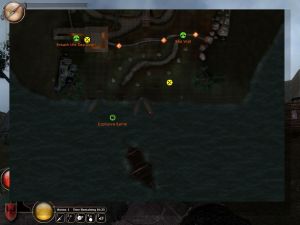 Previously we had the objectives described in the class selection GUI. But the problem was that no one ever read that. Once they got to the class menu they wanted to start playing or was already involved in the battle and didn't wanna take the time to read it. The introduction movies will be displayed to you before you have even selected a team and may be skipped if the player chooses to.
Tibberius: In the current public version of Age of Chivalry a number of players are confused again about what the advantages and disadvantages of various classes and weapon selections are, will there be some more clarity on this issue in-game for CR1?
Drakir: This was and is still a tricky thing to display to players. But with the new Class menu we have created we will display the most important stats for the weapons you are given with the choice of class. We have also removed some weapons from the classes to make it less confusing and give the classes a more focused feel.
Tibberius: Is it true that the Team Lead always gets the most chicks?
Drakir: I can only speak for myself on this matter. And i have to sadly say NO its not true...geeks don't get chicks....if we get the same amount of money as Gabe Newell or John Carmack, then maybe we will start getting some chicks. The only chicks we see now are the ones in the map "The Shore"...but they aren't that sexy.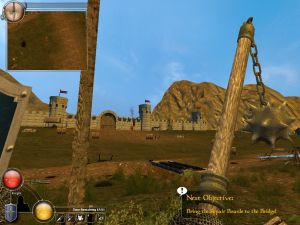 Tibberius: So much time has been put into the development of the game already so far, considering the game is in active development, how much more work do you feel needs to be done before the possibilities of another project will arise for the team?
Drakir: We have been working on this game for over 4 years now. At times it feels like its a never ending story, and you need to take a short break from developing it. But after a few hours you are back again ;) ...I have made a promise, that i will make AoC into the game of my dreams even if i have to do it all by myself from the wheelchair when i am 100 years old. But I wont say no if another opportunity comes, it would be a dream come true to make money while doing what you love.
There has been some stray talk amongst the team about things for a possible AoC2, but then when it comes down to it...everyone wants to make the best of the game now and not hold back on things for a reason that may never happen.
So to answer the question, I think we could work each day for another 4 years on AoC before we are completely satisfied with it. It is very few days where a new idea isn't sprung from a team member.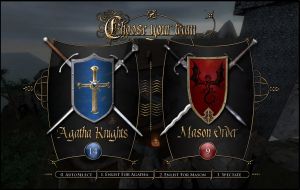 Tibberius: The new GUI and interface seems to be geared towards improving the games ability to be "picked up and played", what other steps may the team make in the future to make it more beginner friendly?
Drakir: One thing we started working on but didn't have time to finish just yet was a singleplayer tutorial. This is still something we wanna do for the new players, it is also a way for us to get closer to a future version where players can interact and fight against intelligent AI controlled enemies. We are constantly improving each and every aspect of the game. The motto for developing this game has from day one been "Easy to learn, hard to master". We are gonna keep working until we feel that all players get as much out of their gaming time as possible. Long live AoC!
------------------
Stay tuned next week when we take a closer look at why you'll finally be able to prove that you are the greatest warrior ever in CR1!
Also don't forget to nominate us for the Mod of the Year Awards!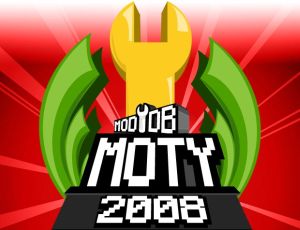 Tibberius Bane - Age of Chivalry Marketing Coordindator
www.age-of-chivalry.com