Age of Chivalry Preview Thursday #1!
We've been a bit quiet over here ever since we released version 1.2 on steam and we feel bad about it, so Team Chivalry has decided to start a new tradition of sending out an update on the Thursday of every week! 3 Screenshots and a brief bit of text explaining how things are going for the team lately and/or what we're working on and why the next version will be even better. We're also releasing a "question of the week" on our forums every Thursday where the developers will actually open a topic with a
question, let users reply for a full week then lock the topic and
review the results. You can have a say in what we do next!
This weeks question of the week: "What is your LEAST favourite thing about the current version of Age of Chivalry?"
Anyway, lets get started with Preview Thursday #1:
A Quick snapshot of various features that may soon be coming to Age of Chivalry on the Brand new HUD! **WIP**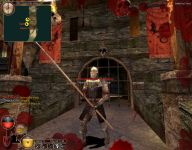 A Photoshop Concept of our new Scoreboard! (Please note, the final version will include kills and deaths for all players and may be different in a few other minor details) **WIP**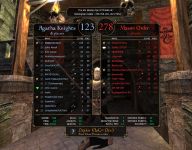 The Menu Screen in Age of Chivalry CR1 (Content Release 1):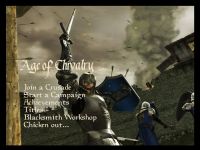 Lots more details to come on what exactly these new features are, but i'm sure you can piece some of them together yourself :).
-----
Quick Developer Blog:
Thursday #1 - The Glory of Steam
Since the steam release things have been going great for Team Chivalry, we experienced a huge boost of players to levels we never really thought possible before and enjoyed those numbers for several weeks. We were pleasantly surprised with the community's overall feeling towards the game and we can't wait to see the reaction to the new update when we can get it to you guys. We have a whole bunch of stuff in the works for the game as well as the community.
Some new stuff going on in the community:
Official League Preseason Opens - This weekend!
New Gallery - Upload your own screenshots in the public album and/or check out tons of media on the game!
Imperial Weapons Sponsors Age of Chivalry! - Now anytime you make a purchase on their website and enter "Age of Chivalry" in the comments section, Team Chivalry will receive 10% of the price in compensation. Support your favourite mod AND get cool medieval stuff!
--------------------------------
Check us out next week for a preview and in-depth look at one of the many new maps coming soon!
Tibberius Bane - Age of Chivalry Marketing Coordinator