lads, take a knee,
Well as you can see we're far from dead...
So Whats been happening in the Bunker?
Well mapping is coming along nicely, in-fact one of our MP maps may even be ready within a few weeks, our modelling department is working hard on the character models, and our armoury is working even harder trying to get our weapons out on time, lets face how can you fight without a decent rifle? Another major turning point has been the construction of our website and the transfer to our own domain www.1985-mod.com visit us, join the forum, get involved, all ideas are welcomed, although not all our acted on!
We're still looking for modellers, texture artists, mappers and most importantly coders, if anyone is interested then contact me. We're also startig to look for Beta testers and voice actors, so if you are interested also contact me.
Meanwhile, we're gonna close the blast door, turn off the main lights and fire up the emergency power.... and continue our task. So i leave you with the latest pics, straight from the Bunker as it were...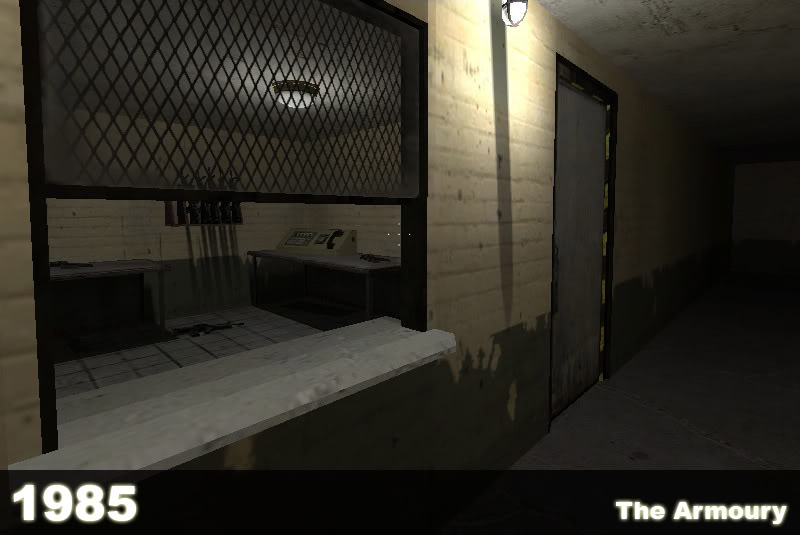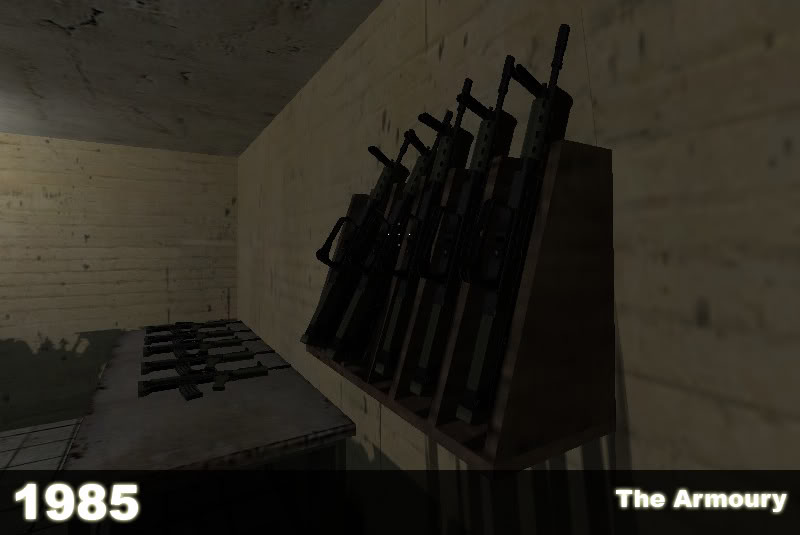 Alright troops, as detailed to the right fall out... get away! get away!