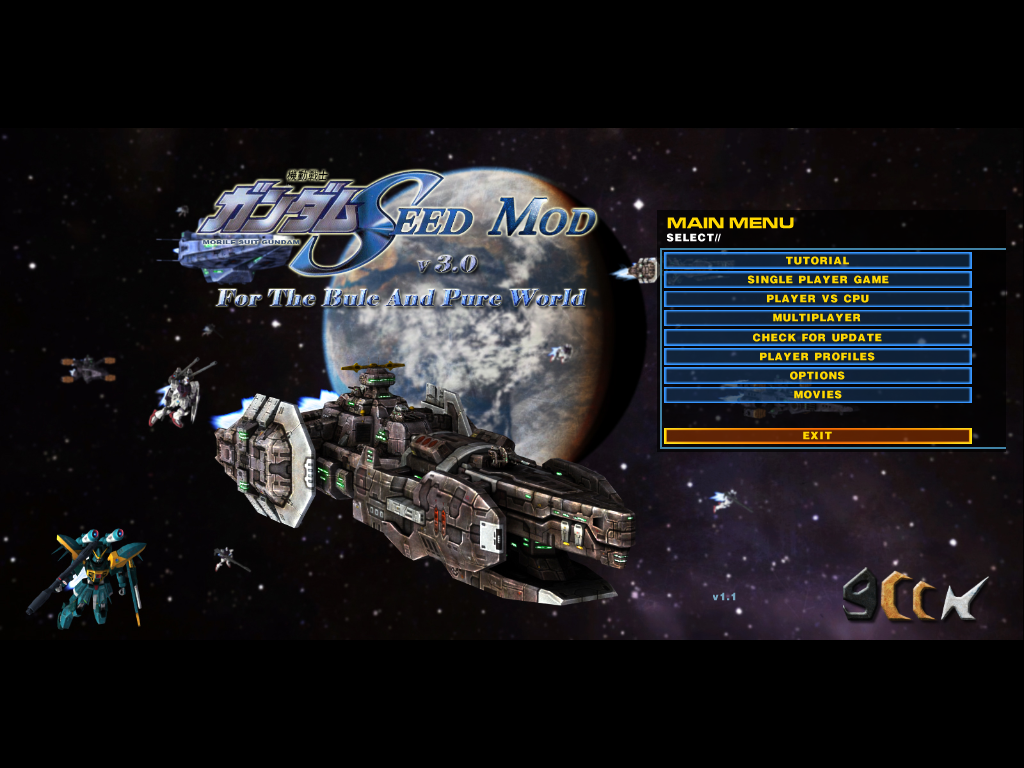 Though while I actually forgot to post this on the blog system here on Moddb when I released it many months ago, I can't exactly add the mod itself since I don't own it nor didn't create it. Also, I doubt much people even know this mod exists. That said, this little post should do. I'll link the download for the mod, the translation of it that I did, a link to my original release post, and the Relic Forums topic which most discussion on the mod is located. Enjoy! There are three complete factions to play from and they are ORB, ZAFT and the Earth Alliance. There are mecha, Gundams, mobile suits, mobile armor, warships and nearly everything you could want.
Credits

Translation - xPearse
Original Mod - 9ccn
Note
There seems to be lag in this mod, and that's mostly due to the animations that play for the mechas and such. Sucks, I know.