DEAD DEAD DEAD DEEEEEEEEAAAAAAAD !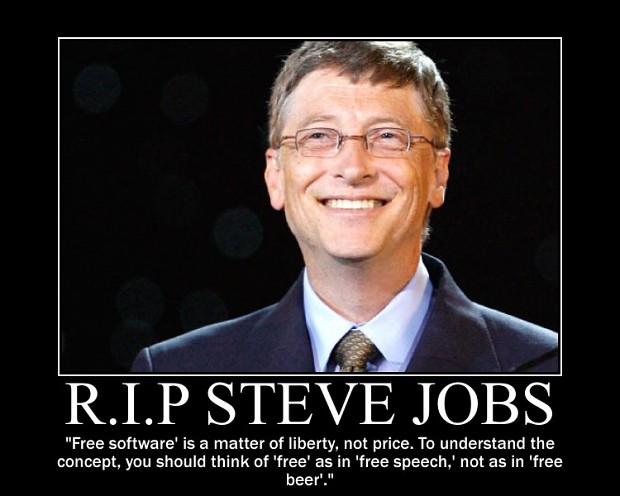 I could post some bullshit about how he was a dick and about how much he stole from other companies and co-workers, abused his employees, condoned DRM, created an entire generation of degenerated consumer culture technologically impaired self-absorbed hipsters, turned a blind eye towards FOXCONN's abusive sweatshops and suicide rate, overcharged the products his company sold, blamed design and hardware flaws on the user, uttermost pushed for a Post PC era bullshit, used copy right and patent trolls to drive out competitors out of the market and pushed Samsung away from the tablet market in Europe with patent infringement lawsuits.
But instead I'll just put a huge grin on my face and DON'T GIVE A SINGLE FUCK THIS DAY !
Other good news is that the number of Macfags and hipsters attempting suicide might increase.
Macfags follow your leader: Kill yourselves !