Hello Space Cadets,
Here's a quick update for what is new in Raygun Gadabout since last time.
FY-1 Bot
Created a helpful bot that dishes out hints and tips on how to play the game. Previous hints were triggered, how you can choose to check them out or ignore them.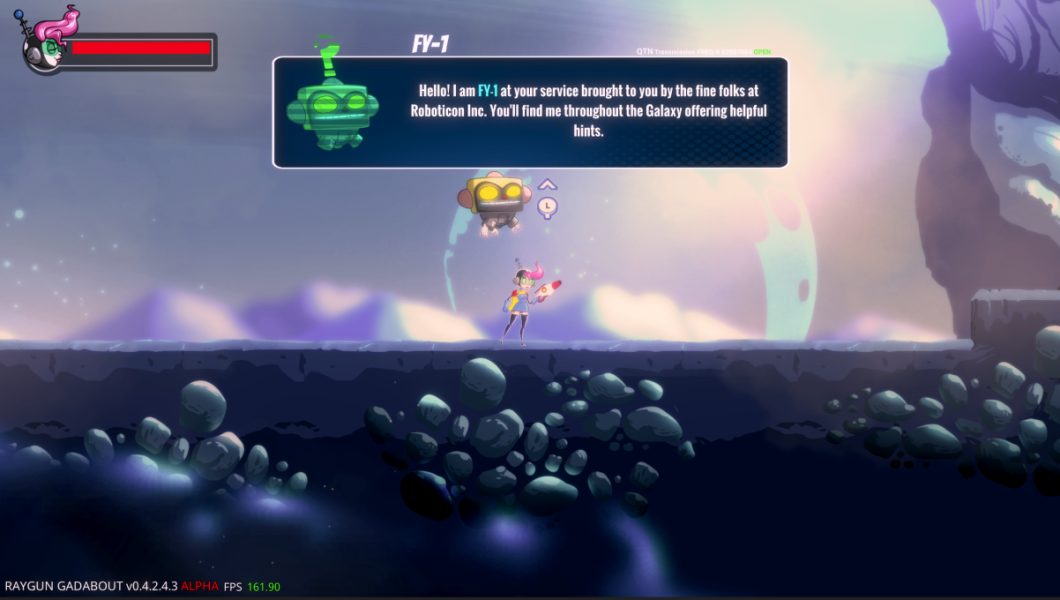 Planet Orbits
When you orbit a planet the camera now lowers and pulls back. This helps differentiate the view from the regular when when flying around. Less likely to get confused about not being able to fly until you leave orbit.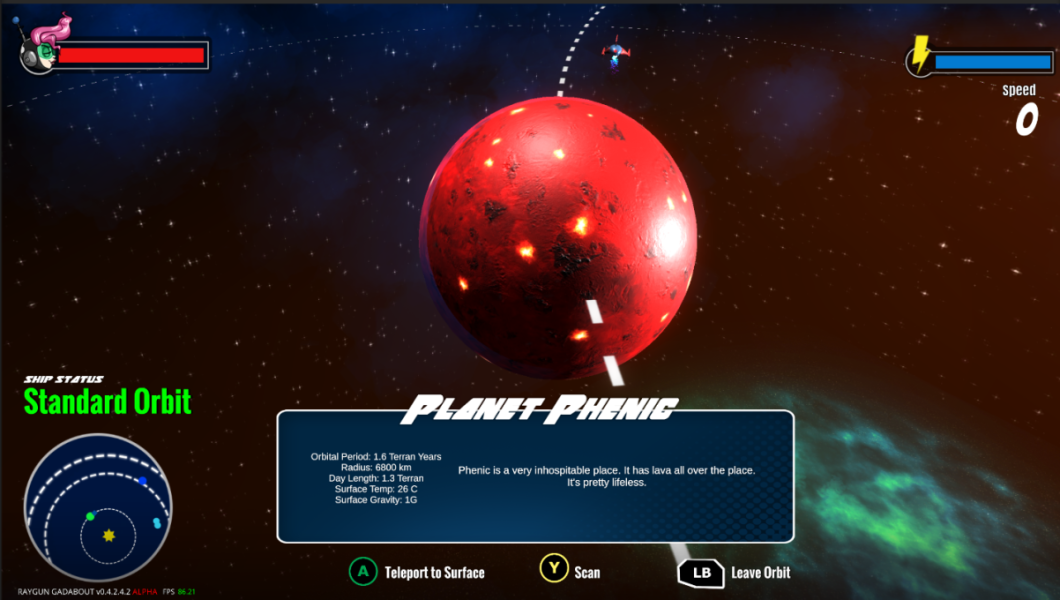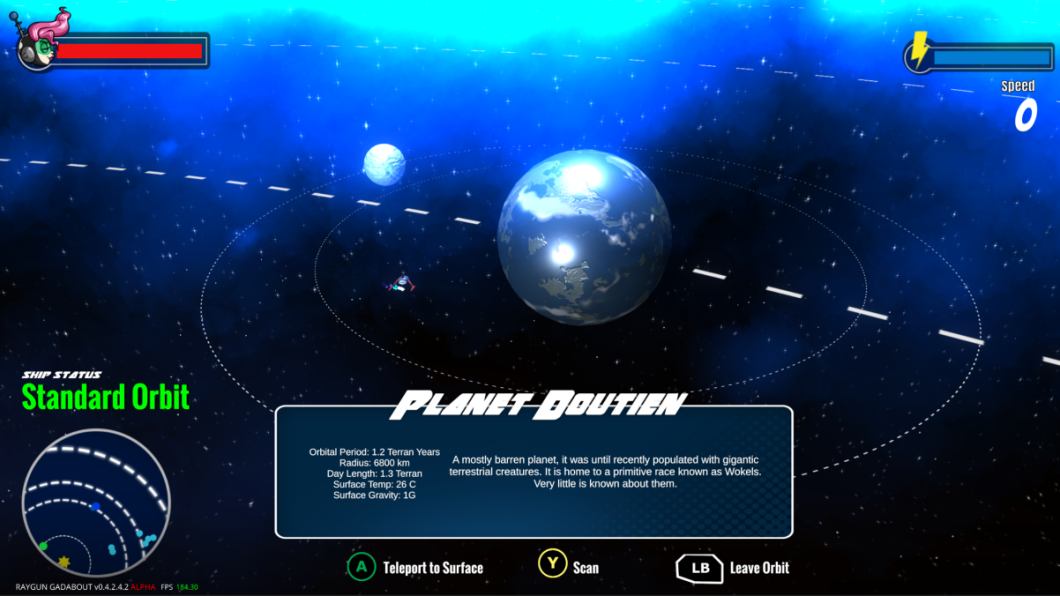 New Enemy & Melee Improvements
Meet Karanga. He's a new baddie. You can't attack him from the front but his rear is very soft and smooshy, so get behind him and blam! He also fires a projectile from his eye hole.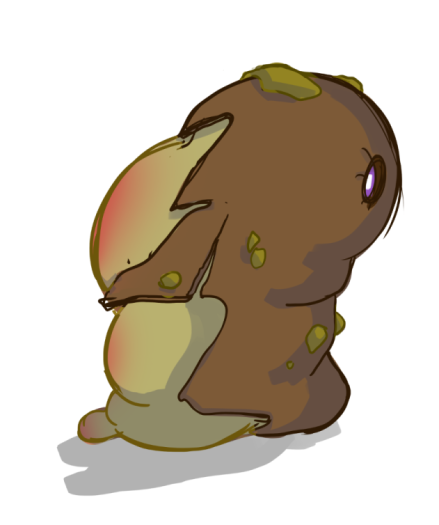 You may also notice the new "Back Crit" mechanic. Melee strikes to the back do extra damage!
I decided to slow down melee attacks as well to make them compliment the fast firing projectile combat. Melee feels heavy and more satisfying now in my opinion.
What Else?
Lots of fixes and changes, experimenting with the level layout ahead of MIGS+MEGA in November. The demo is getting close to being complete and then I'll be switching to bugs and art additions.
There's a private ALPHA going on at the Raygun Gadabout Discord. PM me (Quantum Duck) if you are interested.