I believe that it would add a lot of credit to Disney among true SW fans, if they restored the Old Trilogy to its near-original theatrical versions and released those in HD quality instead of "new" 3D versions of the classic movies.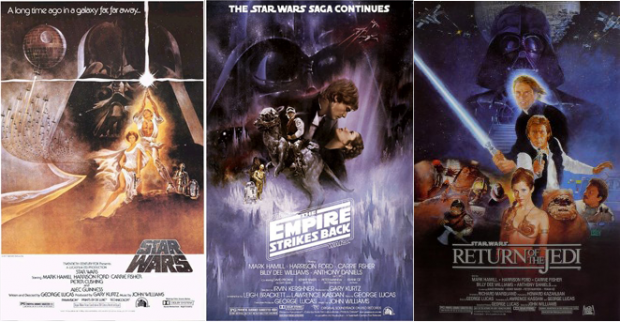 They could keep some of the improved background sceneries and special effects, such as Mos Eisly in ANH and Bespin's Cloud City in TESB.
However, most of the added/edited scenes will have to be cut away and the original scenes restored, such as: Han Solo shooting first in the bar in ANH. Remove the scene with Jabba and Han Solo in the hangar from ANH. Restoring Sebastian Shaw as Anakin Skywalker in the retouched scene in ROTJ.
George Lucas' heavily edited versions of the movies could then be released as director's cut versions or as a special edition TV-series of the original movies.
I know George Lucas wanted to improve the original movies, but in doing so he took away some of that which made them so special. Altering original classic movies, other than with a director's cut version, should simply not be made. The original versions should always be available to the public and posterity.
Just imagine a digitally "enhanced" version of the original James Bond movie, with Dr. No now having a more realistic robotic hand! It just wouldn't be right, for so many reasons, if you afterwards made the original version unavailable.
What do you think?