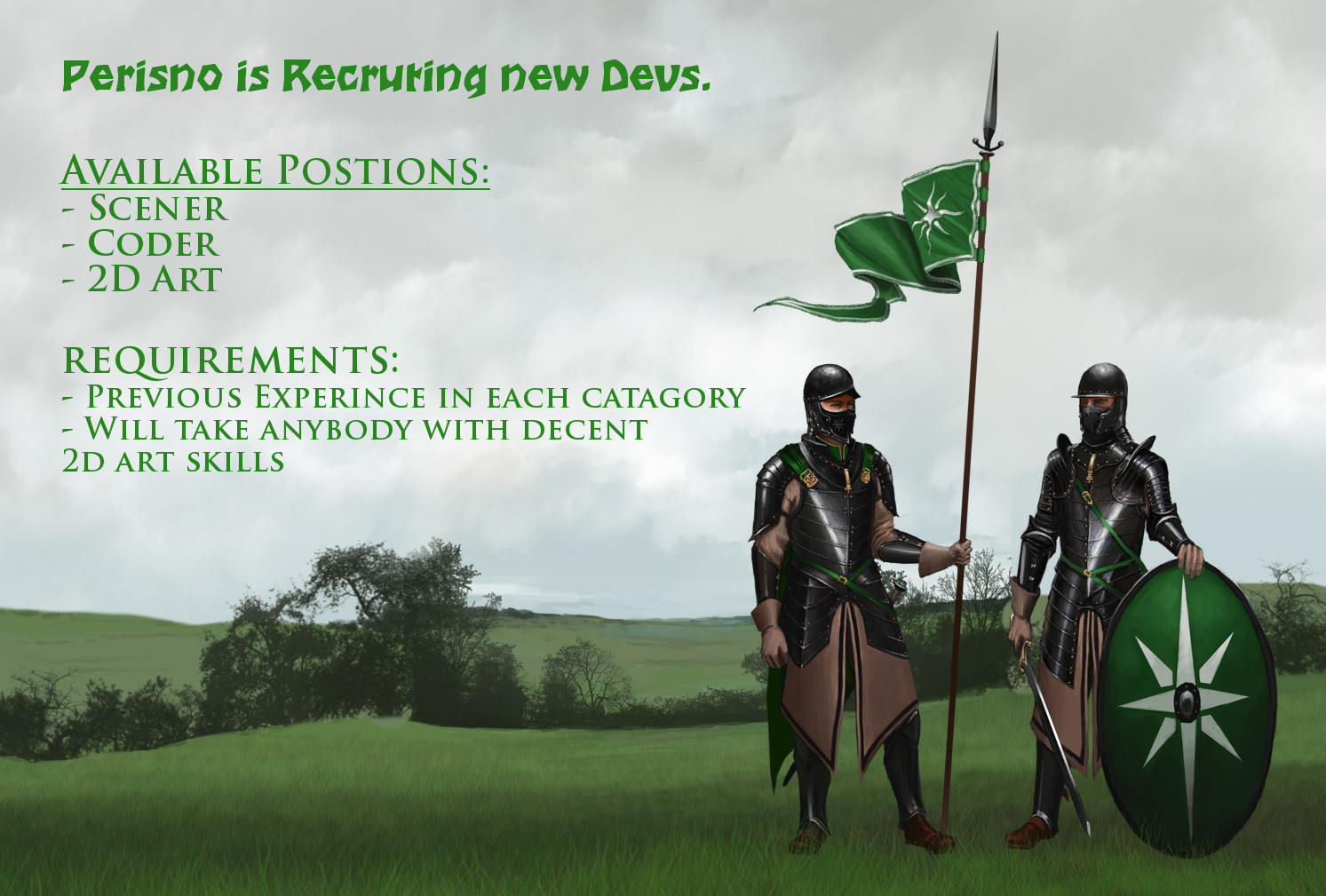 Go here and post if you are interested. > Perisnoforum.comuf.com
This is simply a recruitment post, this is not the place to respond.
If you are a:
Tester- We don't need any right now
Writer- We might be interested in lore writers but I would have to see.
Modeler/Texturing- We need these too. Sign up if you are interested.
regards
- Perisno Dev. Team