Nearly 2 months ago, I've started this project. I thought that original Call of Duty needs some Market Garden campaign. I've heard of a excellent Operation Market Garden mod, but unfortunately, it is unfinished, and will sadly, probably remain in that state until the end of universe. So I have decided to make my own campaign about that historical event.
The campaign is set in the 82nd Airborne's area around a city called Nijmegen, near the German border. The unit that is featured in the campaign is the 505th Parachute Infantry Regiment, which is known for being the first unit dropped in Normandy on D-Day (they jumped 1 hour before others).
I've started making the campaign from the last map, which features fighting in the city and capturing the highway bridge. That is the hardest map, since it's the biggest, and features a lot of details. Progress on that map (nijmegen.bsp) is going better and faster than I expected, and in a month, i have nearly finished the playable area of the city. Here's the image that shows how much i have done in a month: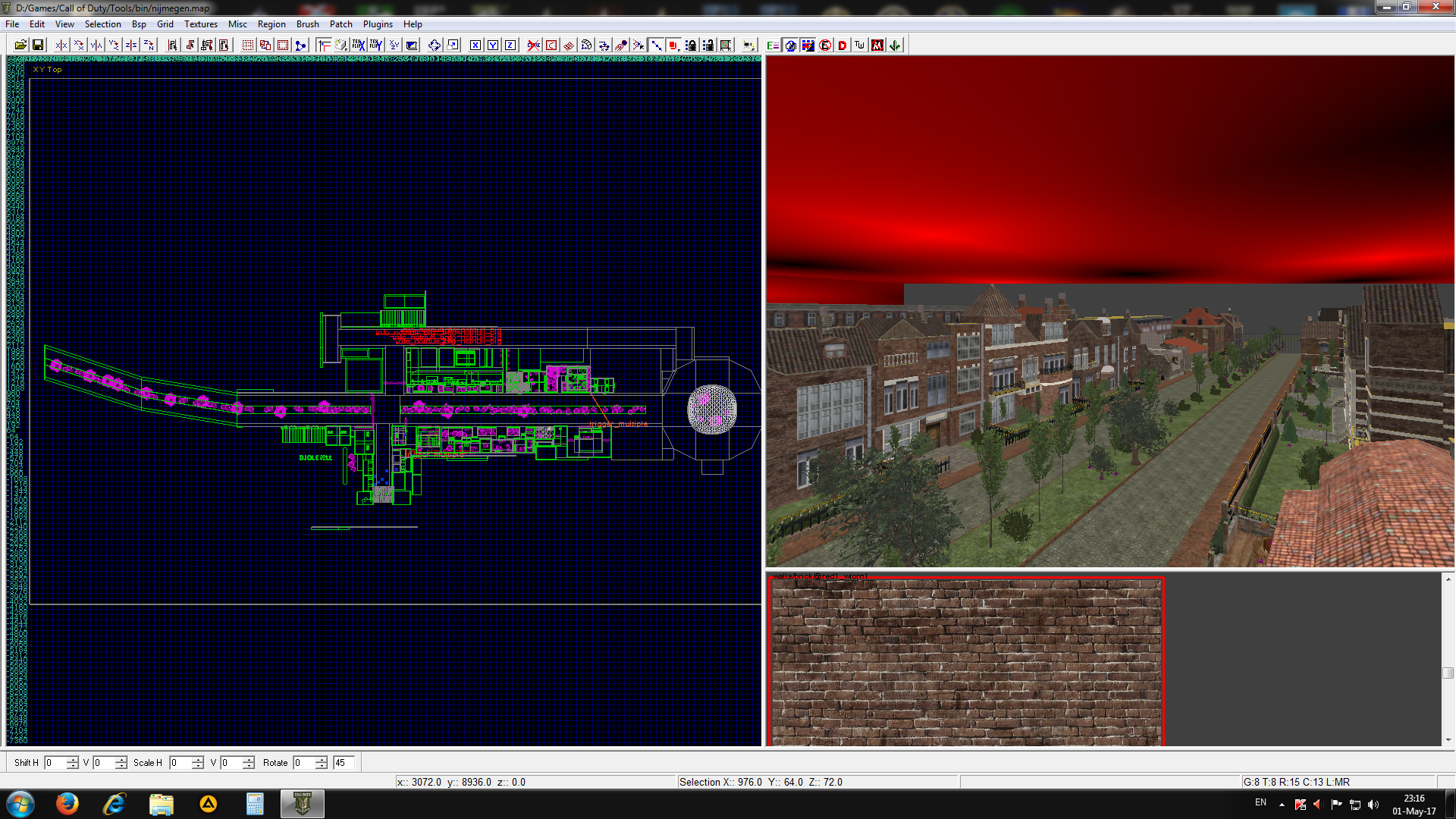 It is a hard job, all these houses are dutch styled, so that means a lot of bricks, arches and white stripes.
That's it for today's progress report, the next one is in a month or so, when I finish the city.