Creating organic material is one of the hardest elements to 3D modeling. Specially using SketchUp. It is definitely possible, just requires more time. This recent project is a mostly modeled Island with a run down port and bar. The first thing I did was draw up all the elevations for the island mountains. Then used Sketchup Sandbox to mesh over them.If you know anything about meshes, they are great for mountains, plains, hills, etc. Then I found an amazing high resolution shot of Devil's Peak. So it seemed like a cool idea to have a volcanic mountain on this small Island. So I make the image seamless on the X-axis. Worked out pretty good, but Projected materials in Sketchup like to stretch. So I did the best I could to eliminate the "stretching" effect so it looked natural.You can kinda see the "stretching" at the top of the mountains, but hopefully the Victorian Era bar/hotel will distract you instead.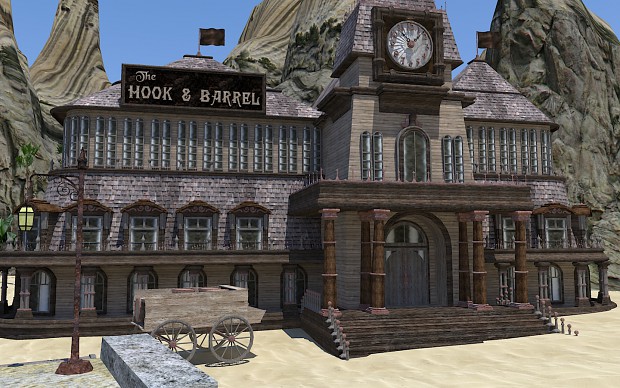 A nice side view of the port with old-school retaining wall. I had a lot of fun modeling all the windows, borders and pilasters for the bar/hotel. It looks even better up close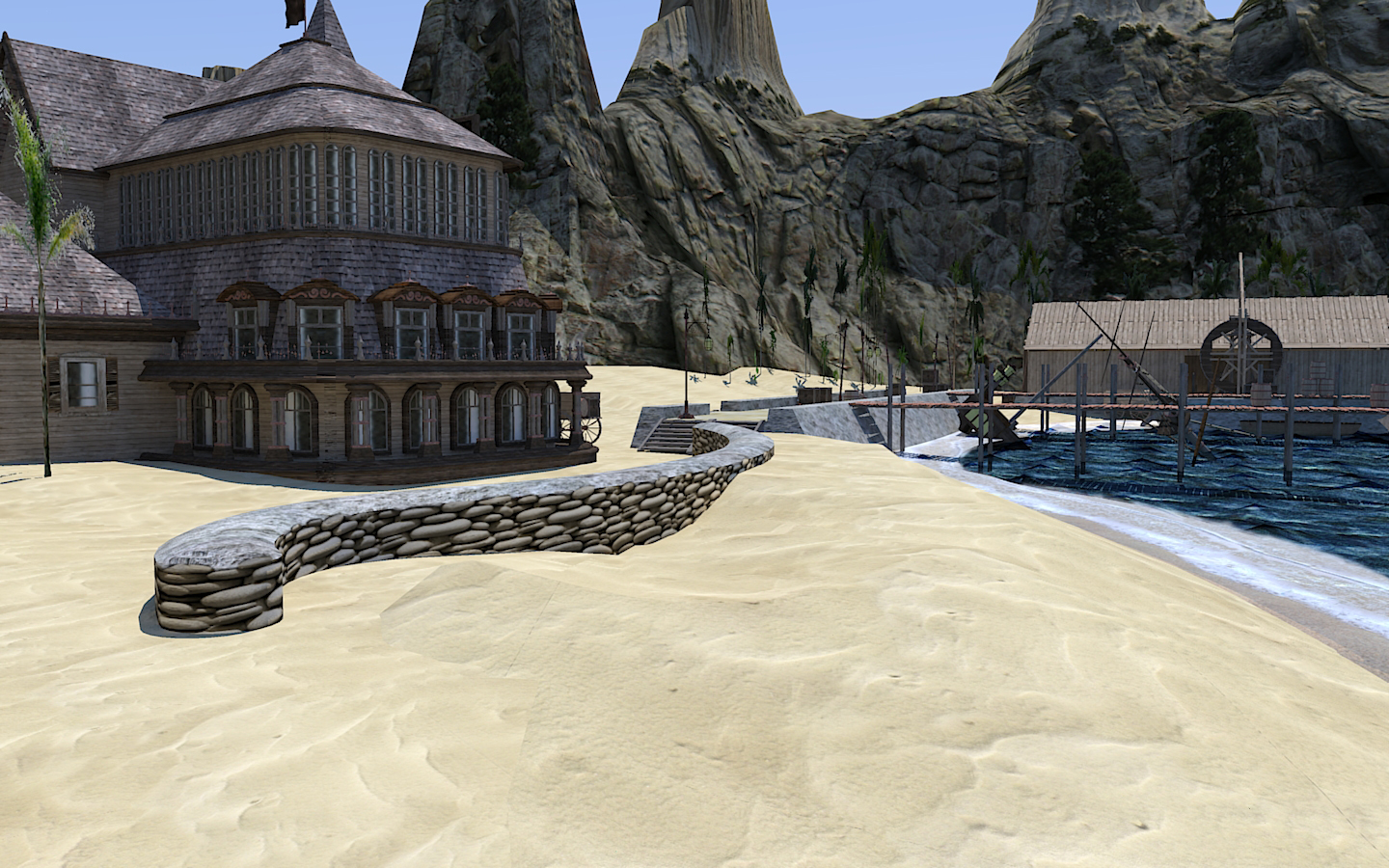 This is a close up of the clock on the bar/hotel. Everything is custom: wood tiles, paneling, and frosty windows. I love that SketchUp will use fonts on your system and model them in 3D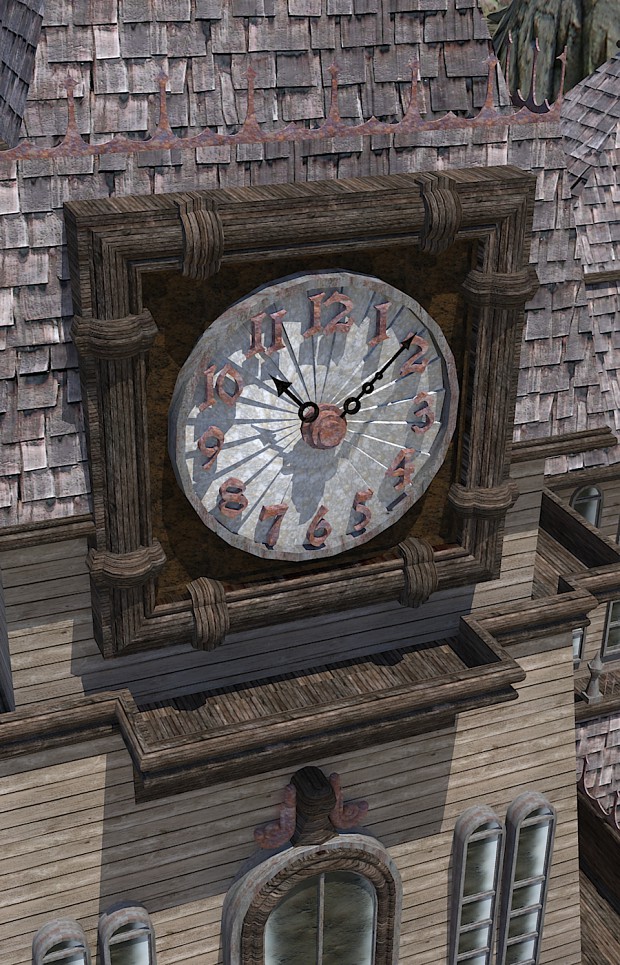 Another view of the port out to sea. Yes that light post is leaning. Darn Pirates, always creating havoc. I also enjoyed modeling the crane from scratch. No, the boat isn't floating, its the shadow on the sand below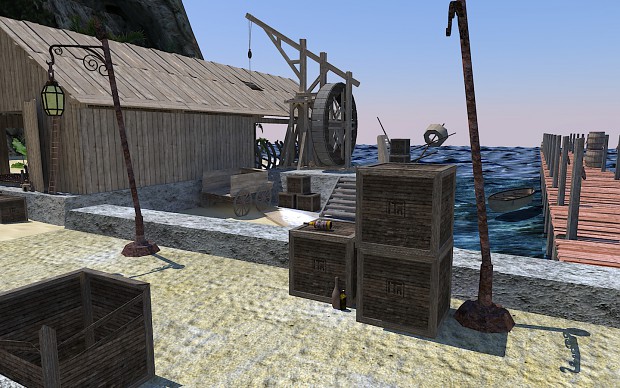 The Port ship yard where boats/ships can be constructed. I'm not sure where everyone went, but that ship isn't going anywhere.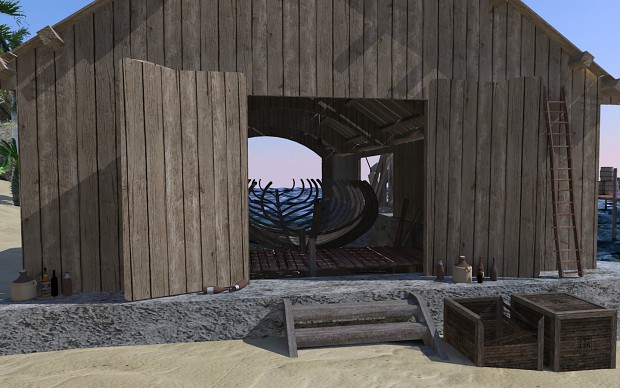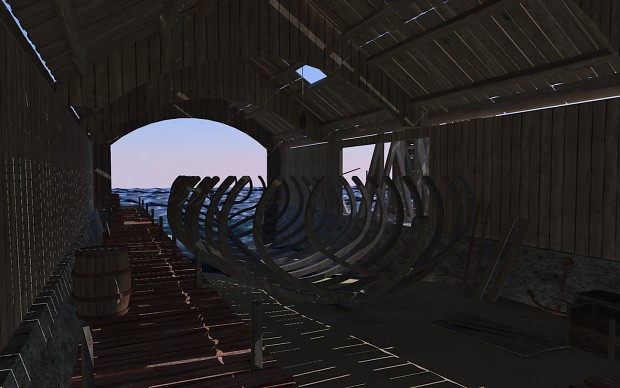 This is a better view of the crane from the port. I did have some problems creating a smooth transition from water to other surfaces. Some photoshop helps, but I really wonder how they do it in games. I would have liked some small splashes of water on the stone or even salt staining.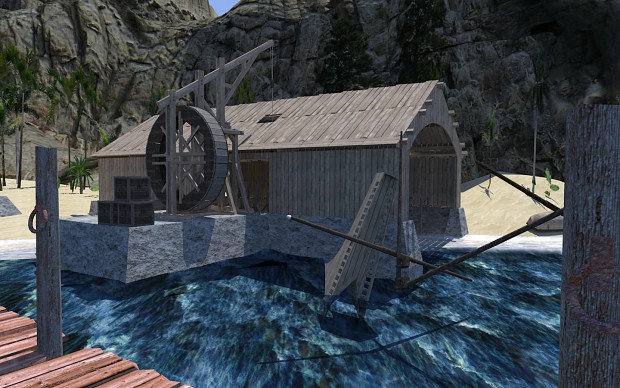 A wide view of the port. I modeled every plank of wood on the port.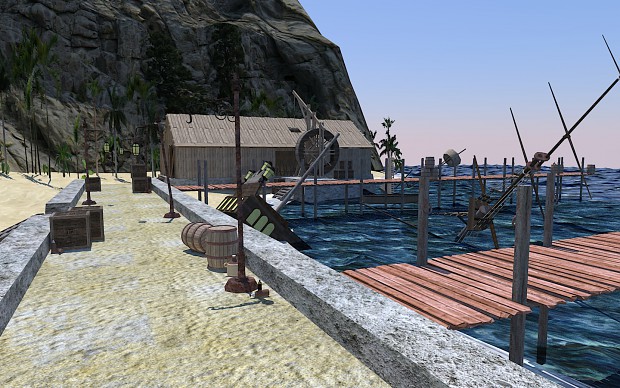 Close up of the crane. Every piece of wood is mostly a rectangle, but I did tweak some of the edges to look worn out. I think the wagon modeled very well too.