Hi everyone! Now, let's pretend that you could make as many Steam achievements as you want! Post them below! I want to see how creative some of you guys are! Here are a few of mine:
Garrysmod:
-ZOMBIE SLAYER
Kill 5,000 zombies
-EVER HEARD OF DAYLIGHT?
You've wasted 5 years of your life playing Garrysmod
-WEAPON FORGER
Make your very first scripted weapon
Alien Swarm:
-WORLD CLEANSER
Kill 1,000 parasites
-THE NUCLEAR AGE
Launch the nuclear bomb in the Timor Station mission and survive
--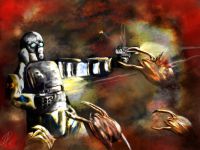 Ha! Ha! Ha! Ha! Stayin' ALIIIIIIIIIIIIIVE!!!!