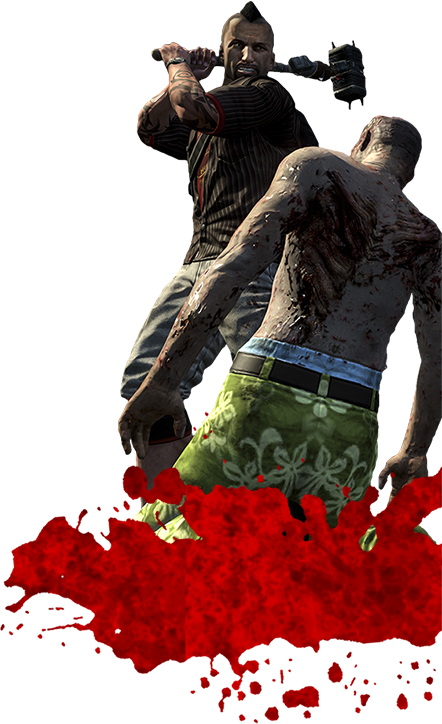 SHOW us the limits of your imagination! ModDB, Nvidia and Deep Silver partner up for an exclusive competition celebrating the long awaited release of Dead Island Riptide the follow-up to the 2011 original title. What better way to show the world just what PC gaming is all about then a massive scripting competition and just like the now infested island of Palanai everything is fair game. We challenge you to rip open Riptide and engage in video game surgery, changing the very core of the game to reflect your ideal zombie sandbox. The most entertaining, polished and unique submissions will have a chance to win a custom iBuypower Dead Island PC stuffed full of fantastic hardware and Nvidia graphics cards.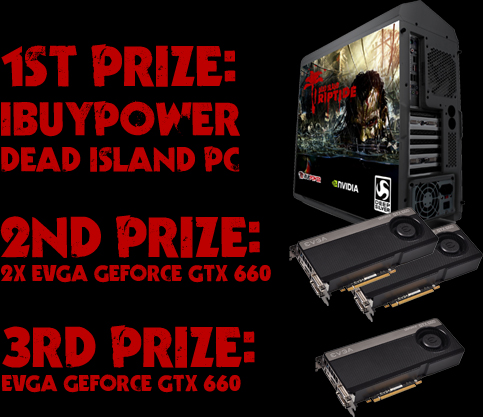 On May 23rd we open the floodgates to legions of modding fans. In order to quell the uprising of undead entries we will enlist the help of our community and putting the fate of all the submissions to a vote. The ten most popular entries will then be examined by our panel of judges for originality, complexity, video presentation and overall uniqueness. The final three winners will be announced a week or so after May 30th. Good luck to all involved!

Rip open Riptide and engage in video game surgery! With no SDK or tools this is wildwest of modding at its finest. Everything is fair game if you can change it we want to see it! Oh and keep it above the belt if you can.
Film and highlight your changes. The clearer your video is the easier it will be to notice the changes you have made. Then all that is left upload the video to YouTube!
Upload the modification by the 23rd of May to the download section of the Dead Island Riptide profile with your embedded YouTube video in the description panel!