Napoleon Bonaparte once said "Un bon croquis vaut mieux qu'un long discours," or "A good sketch is better than a long speech". We tend to agree with him, great ideas do come from great artwork and the creative minds of concept artists who dream up many of the characters and scenes we face in games today. And that is why we want you to show us why a picture is worth a thousand words in our Concept Art Competition.
Mod DB, The Art Institute Online and Alienware challenges you to bring forth your single most striking, awe inspiring and breathtaking original game art. Bring us your best work... the rendering you are most proud of... the one you show to anyone you want to consider you as a "game artist"... the one you would like the world to see.
Join in for the chance to win prizes and have your creation shown to both the community and a panel of judges from the Art Institute.
The theme of your concept art must be chosen from the 7 different options below:
Noir
The Warlord
Riot Control
Alien Experiment
The Chemical Man
War on the Water
Intergalactic Space Opera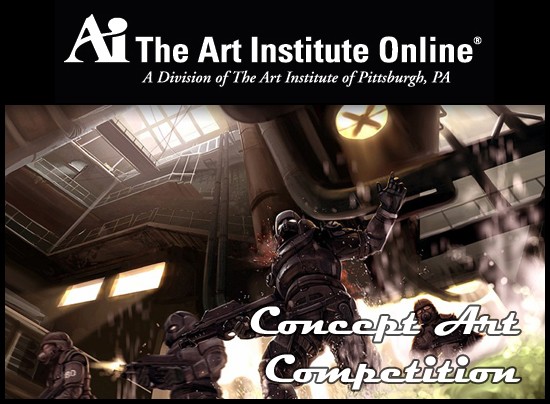 Work in Progress shots are to be proudly shown off here. Final submissions are to be emailed to awards@moddb.com. Only one entry is allowed per-person, so make sure it is your best work. Please read all the RULES before proceeding so you don't... screw up!
For more information about the competition, the prizes, how it is judged, rules and so on please read the detailed feature.
You have until midnight GMT on the 20th of November 2007 to get your entry in... so get started and best of luck to all participants!