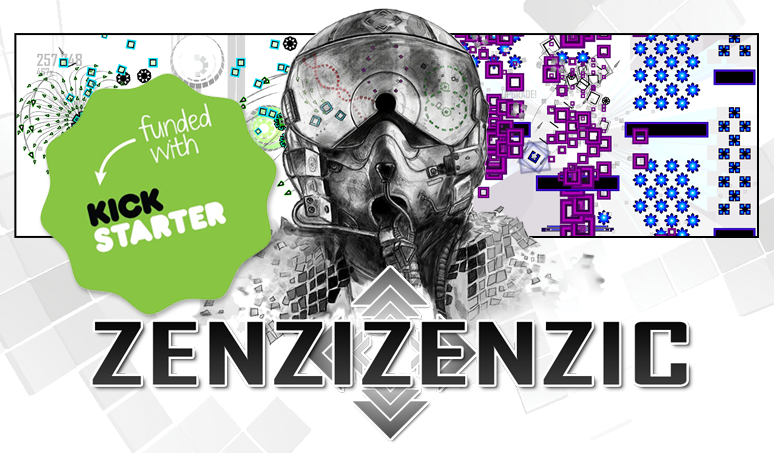 Rotterdam, the Netherlands - 29 May, 2014 - Dutch developer Ruud Koorevaar of indie game development team bitHuffel announced that Zenzizenzic has reached its Kickstarter goal with 6 days left on the clock. These remaining days will be put to good use to try and reach the various stretch goals.
With this, Koorevaar's one-man passion project has reached a major milestone. He is now able to go full on development mode and place all his time and attention on Zenzizenzic's final development phases.
Now that the Kickstarter has reach its goal, Koorevaar has opened up the option to support the project through PayPal as well. This can be further looked at on ZenzizenzicGame.com.
Zenzizenzic is also currently going through Steam Greenlight.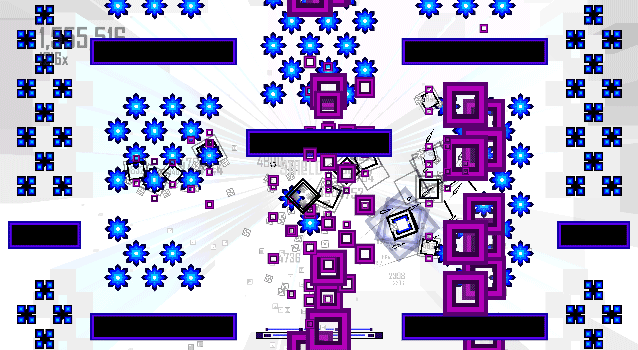 About Zenzizenzic
Zenzizenzic is a highly challenging, fast paced twin-stick 2D shoot 'em up, which offers its own mix of classic bullet hell and arena styled twin-stick shooter gameplay. The game stands out because of its abstract and geometrical visual style, its responsive, modern gameplay and a soundtrack that is sure to get the adrenaline pumping.
Zenzizenzic will come packed with the following features:
Single-player and local 2 player co-op.
A large and varied arsenal of weaponry to choose from (think lasers, pods, black holes, time manipulating jumps and more).
Blasting soundtrack made by bignic, known for the multi-platform hit Corporate Lifestyle Simulator.
Mind-blowing speed and amazing movement accuracy.
Dynamically increasing difficulty.
Unlockable bonus levels with unique challenges.