Someone wrote: Like all indie games, our story begins with the zombie apocalypse... October 31st, 1986. The ZOMBIE APOCALYPSE begins...

Actually, it wasn't a zombie apocalypse, it was more of a localized zombie uprising.

Honestly, more of a well organized, civil prostest in which zombies went door to door petitioning citizens for the redress of zombie grievances and restitution in the form of choco-covered candies.

That doesn't sound right... Come to think of it, given the date, they might not have been zombies, just trick-or-treaters.

Never-the-less, military reprisal was swift and deadly. They employed a secret weapon; state-of-the art killing machines. Deadly robots.

Unless they really were zombies. Then I guess the robots would be re-killing machines. Un-dead-deadly robots.

All that's not important now.

So little did the military know, the solution to the ZOMBIE CIVIL PROTEST would culminate in ROBOT APOCALYPSE...
...and that's where the story really begins. Yoshimi VS. Face Punching Robots will feature mucho mondo super fun gameplay in a colorful and isometric orthographically projected mid-apocalyptic Japanese wonderland!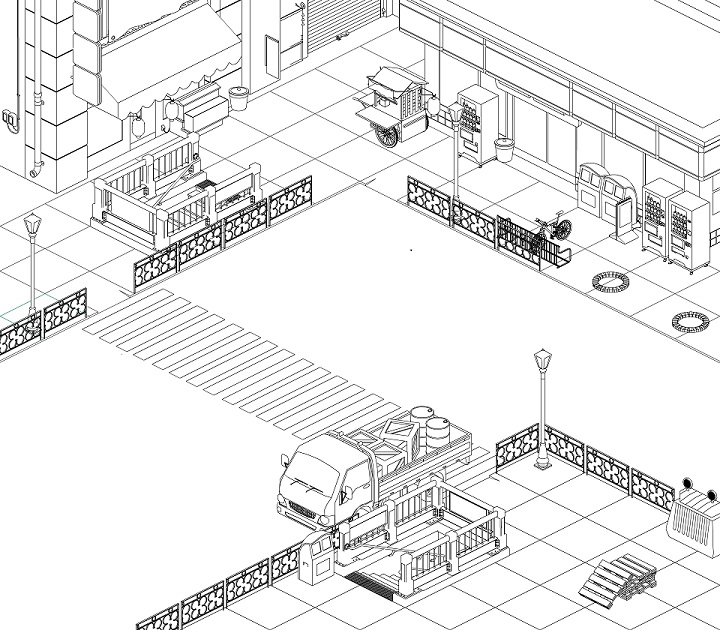 Er, I'm working on the colorful part. Also, I don't want to ruin the surprise regarding the mucho mondo super fun gameplay yet, you'll just have to trust me for the time being.
Yoshimi Vs. also features over-the-top satire, live-action cut-scenes, and some pretty radical character designs IMHO!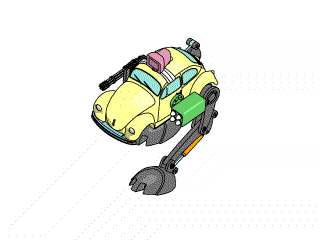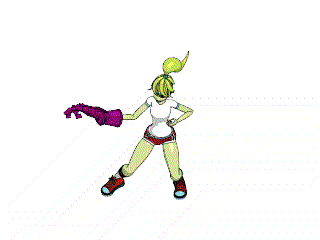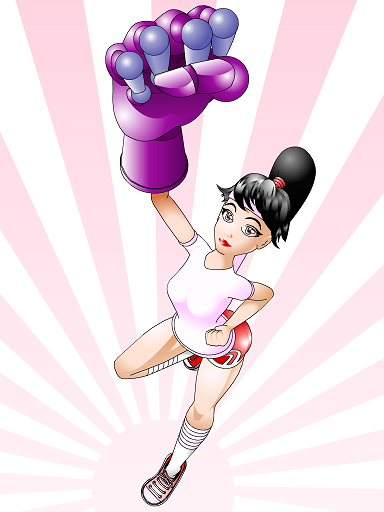 That's it for now! I hope to be able to post some of the live-action stuff shortly. Also, we're looking for additional programmers, it's a paying gig. Check out the help wanted boards for more info.
Thnx!