Features
---
Fall Damage
A fall damage is based on both velocity and distance. Falling velocity is limit to gravity to prevent character falling too fast, however if character get stunned mid-air they will fall with no limit.
On The Fly Ability Swapping
---
There's 2 action bar behavior, Follow and Static mode, it can be change anytime in Options - Control.
In follow mode, all hotkey will move along when scrolling action bar, player can swap ability to pressed hotkey.
In static mode, scrolling action bar will not move hotkey, like Tlide (default) will always be Highlight Ability.
Environment
---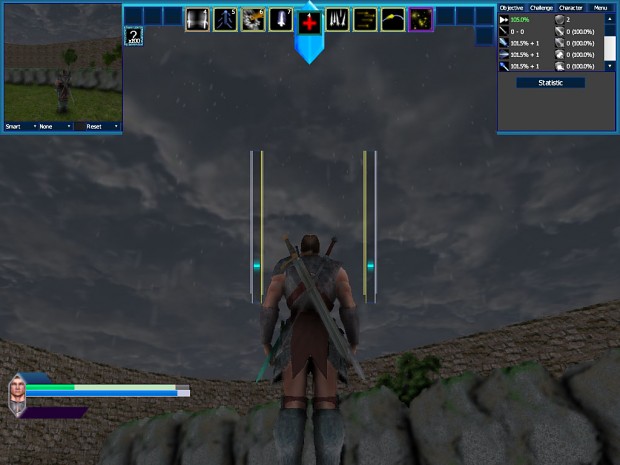 Rain Weather

Rain is currently working, it's raining but not autonomously, and have no in-game effect but visual right now.
Interfaces
Although interfaces can be changed, these can allows me to track what I have done.
---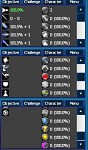 Character Tab - Icon
All icon in character tab in multimenu now have an icon which show what status they are telling. Mouse-over information is currently not available.
Main Menu Background
---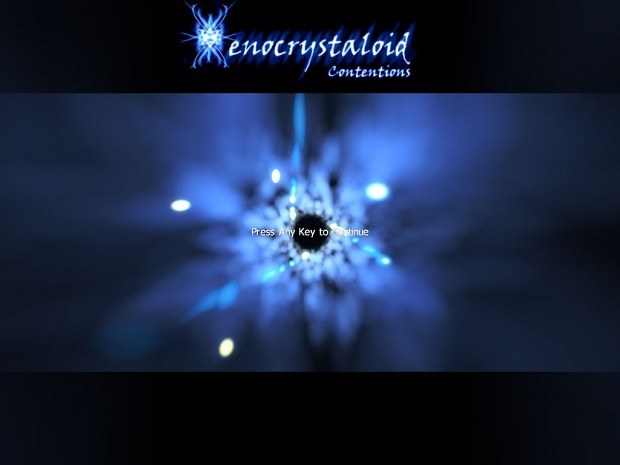 Main menu background is like player is in the middle of dimension portal to Achtelms. I current satisfy it, but it could use more work, but that will be done later.
To do
---
I have planned to finish autonomous of raining and it visual, in-game effect will not be done.
Dash, improve coding, etc..
I also planning to add some basic network to see how it work with current coding, or should I focus on something else, like animating, others gameplay, or basic survival mode for demo first?
Feel free to post your opinions.