Since our last article, Veil of Crows has undergone even more changes. From the interface, to new features and optimizations. As the full release draws near, let us have a look at how things are shaping up.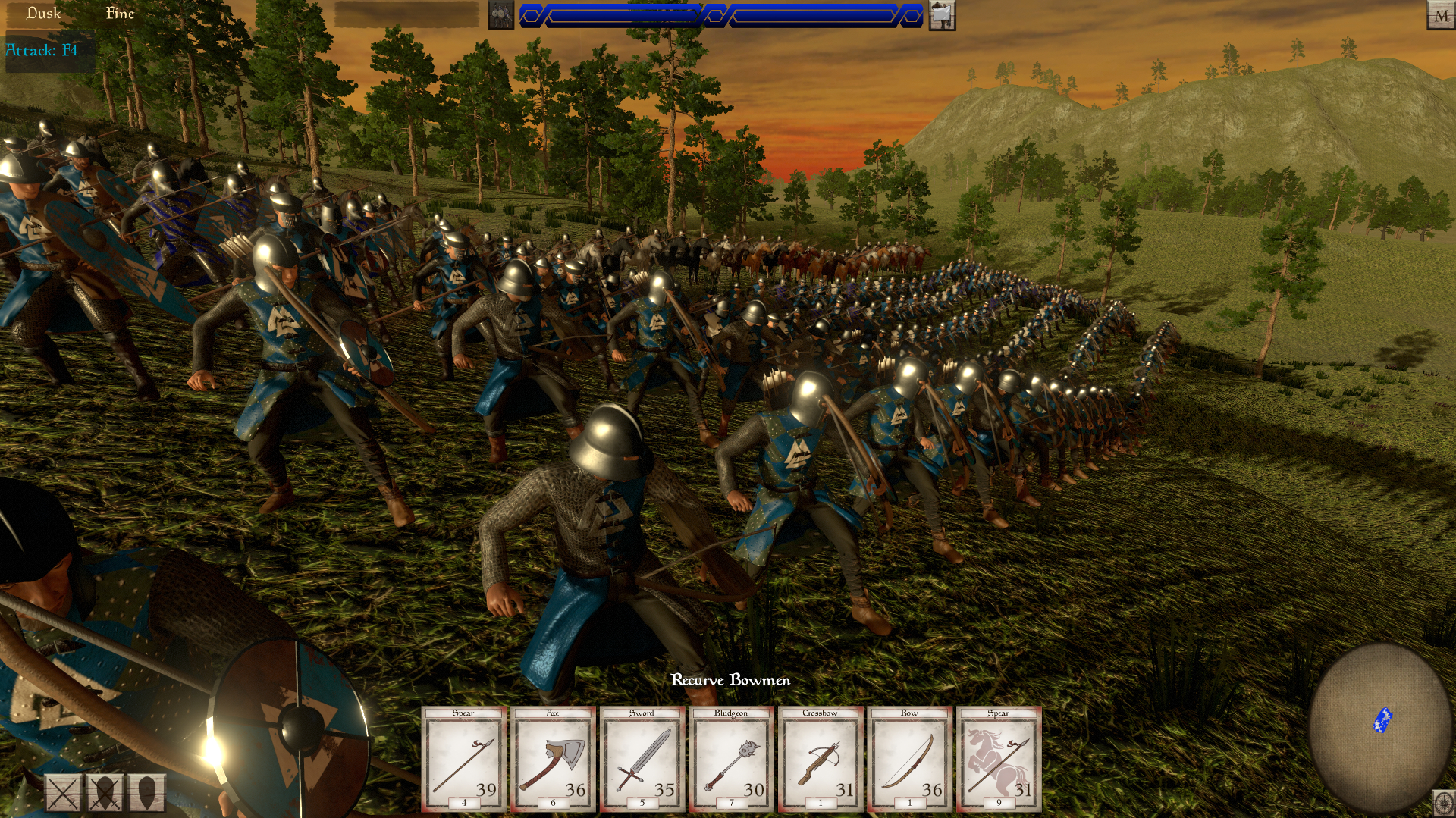 Improved post effects
Veil of Crows has had a further graphics update. Not only is it optimized, it encapsulates the drama of battle with even more visual improvements. From a new antialiasing pipeline, to motion blur, to depth of field. As always, these improvements are optional.
New load game menu
As we prepare for our release features, you may have noticed the new continue game menu. This is to accommodate the new realms which will be available for release! We will go into more detail about these features when we announce our release date, but these features are a gift to our early access supporters that should help breath new life into the game.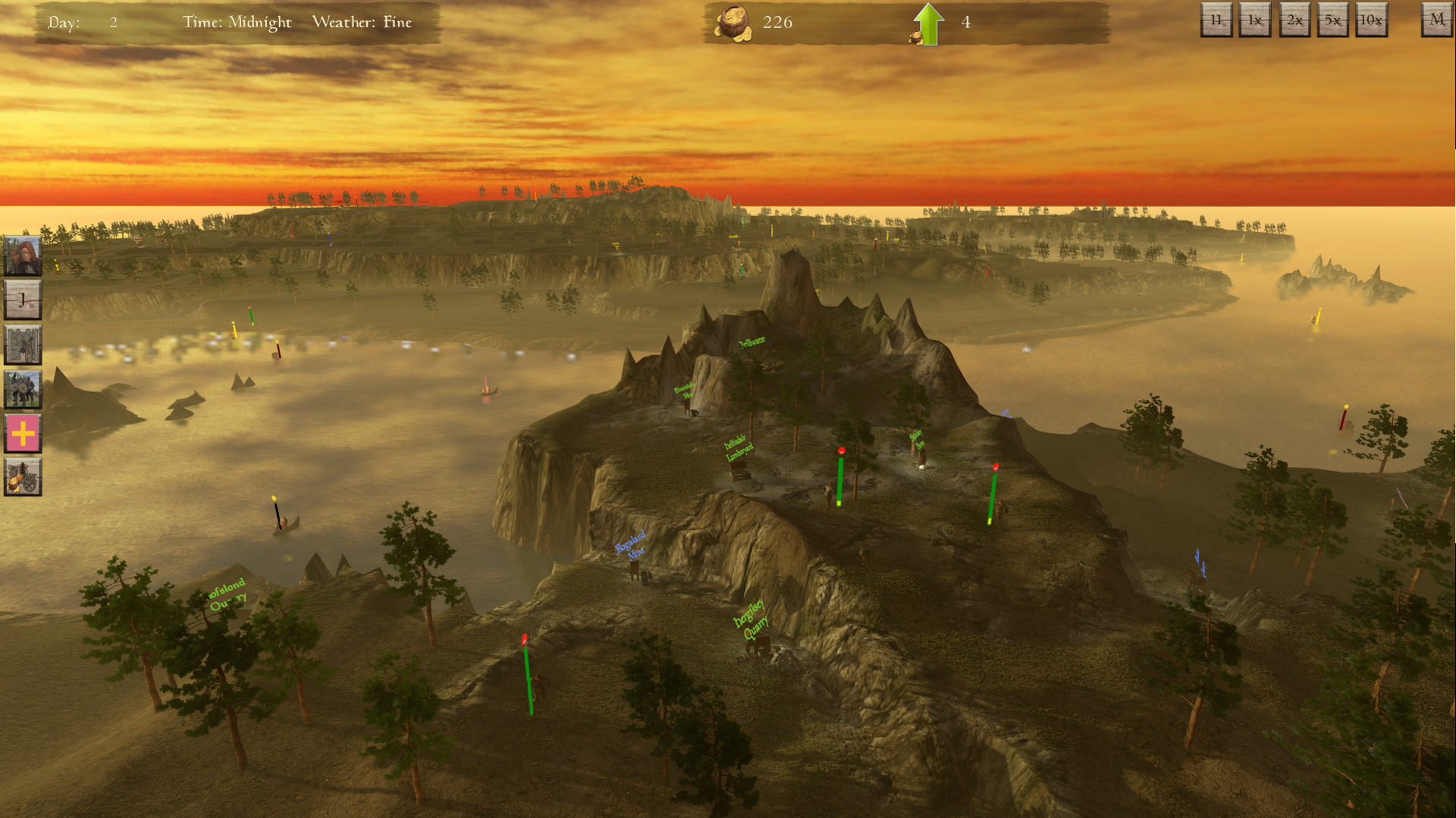 User feedback
From clicking on a town to charging forward during a battle. New sound and visual effects have been added to give the player more instant feedback to acknowledge their actions. Seemingly minor changes like this can improve the user experience dramatically, and that is what is most important to us.
New game cursors
No longer are you confined to the windows mouse cursor or my personal programmer art, now your actions will be represented in a more beautiful way. Stick 'em with the pointy end when clicking on an enemy army! A big thanks to Amy from Humble Sage Games for this!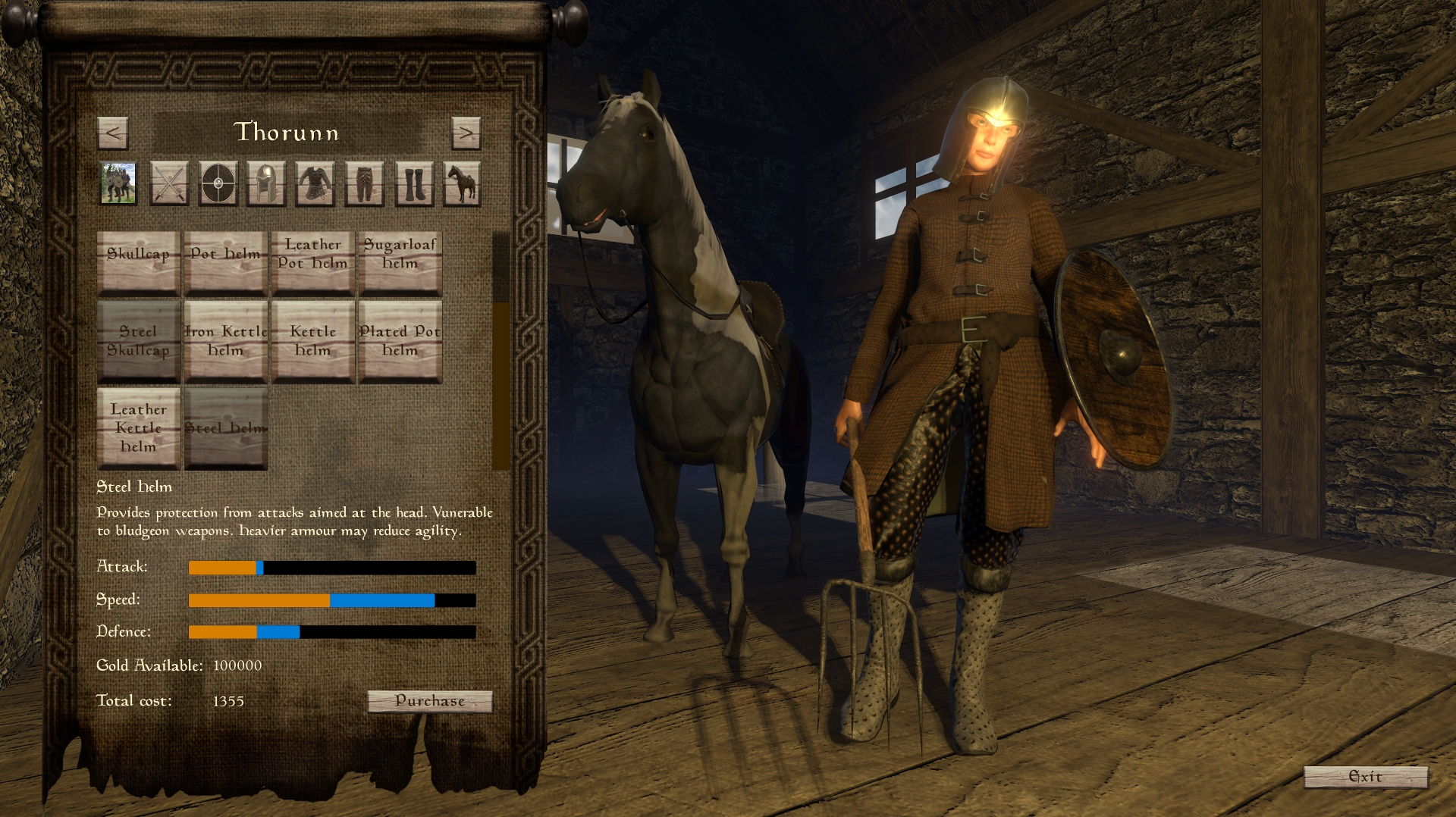 Even more equipment and additional effects!
Ever think it was weird a hero could wear heavy armor without impacting their movement speed?? Well no longer! They may move slower on the battlefield, but this will give an additional bonus to momentum damage when on horseback. So there is a tradeoff.
We have also dropped an additional 72 pieces of equipment for your hero units for ultimate customization. Don't worry, we have even more equipment lined up in the future!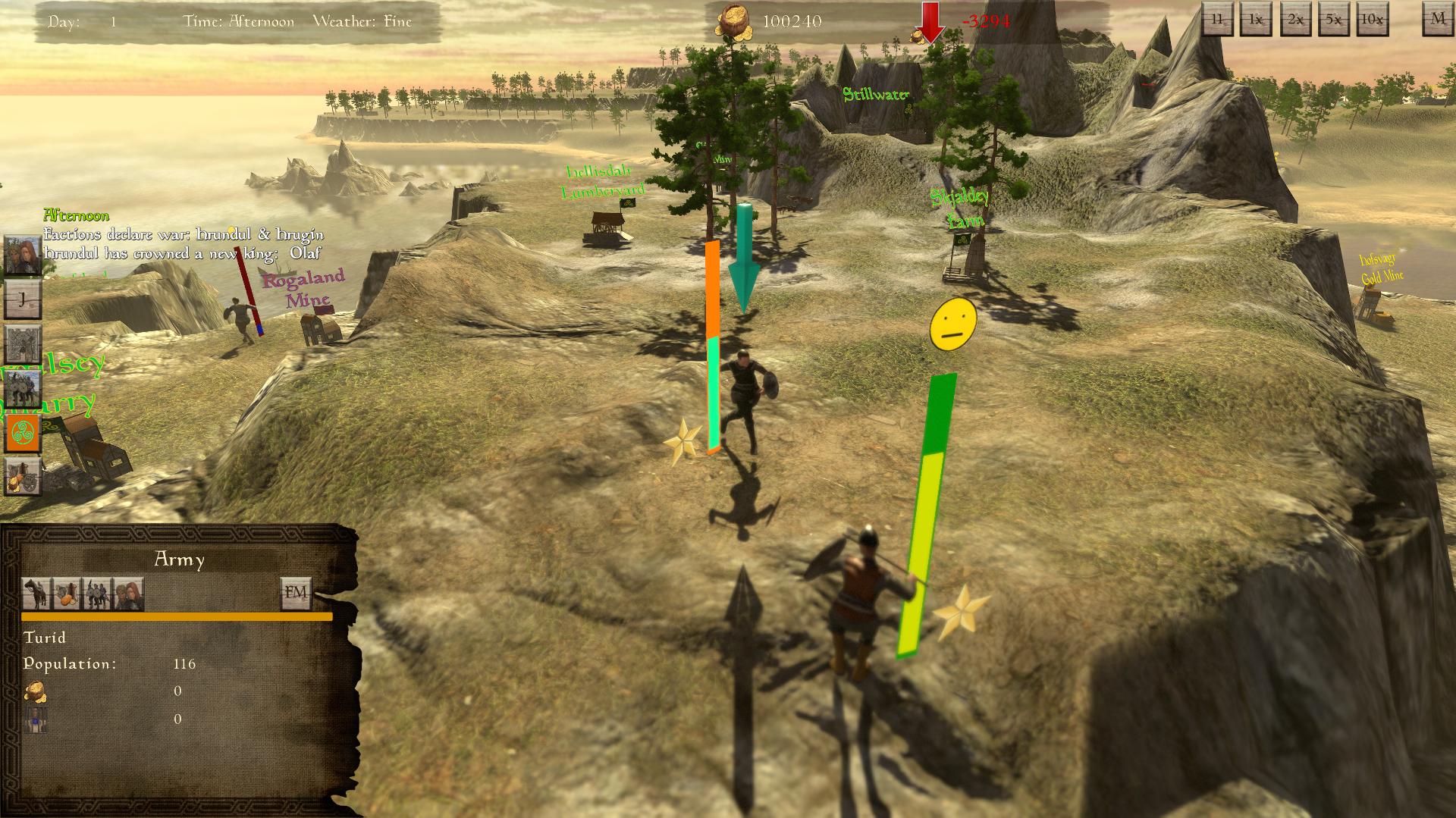 New campaign map visual improvements
Ever wanted to have an idea of who you are up against more than just the general amount of units in an army? Now hero units leadership ranks will be displayed. If the leader happens to be the king, a splendid crown might rest upon his brow. It is time to become the Kingslayer himself!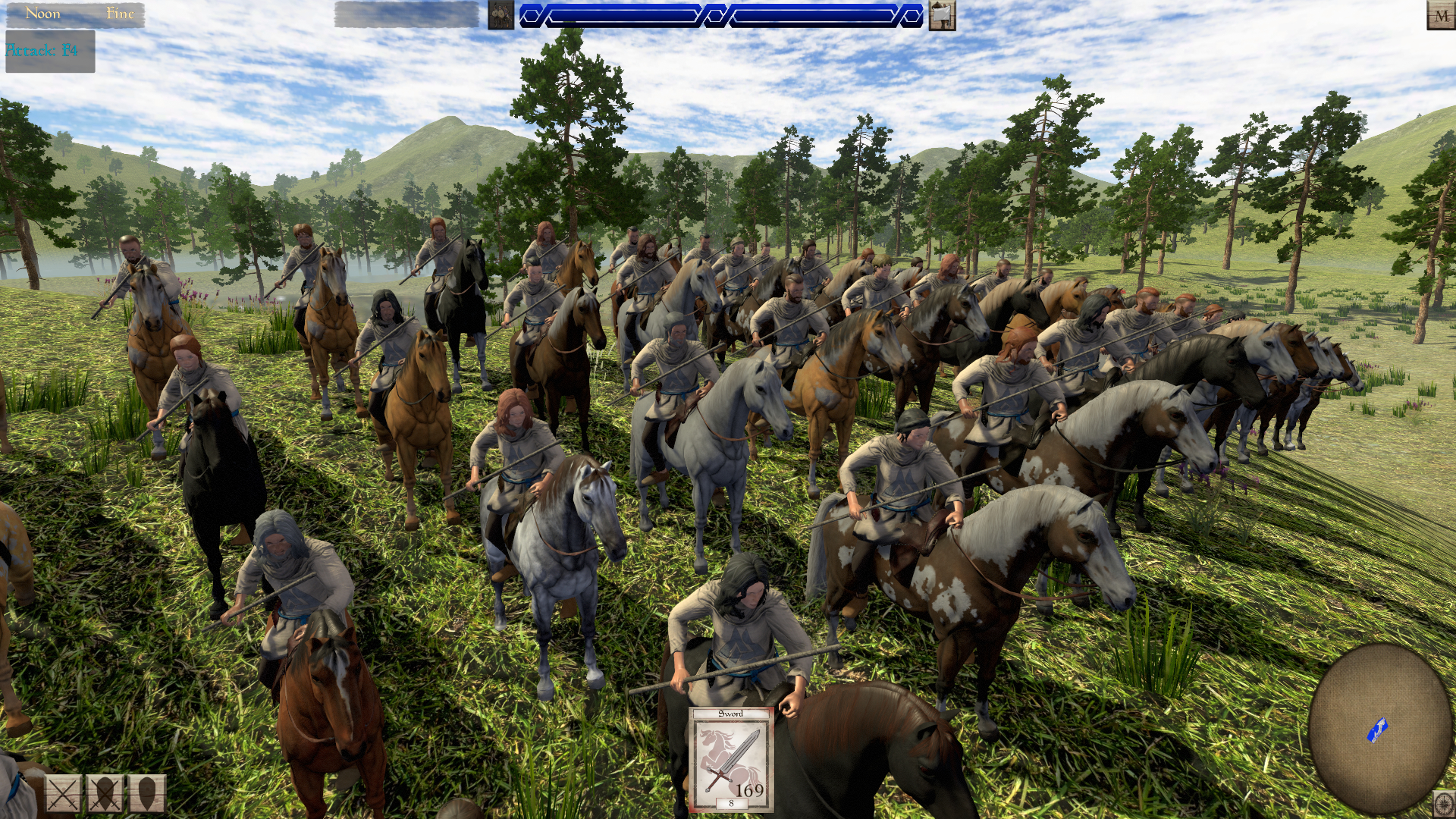 A new unit?!?
Merchants have joined your ranks! With the highest resource capacity of any unit in the game, these peasant level mounted units are a valuable early game asset which can be the difference between a portly lord and a wretched peasant!
Summary
In addition to all of these features, many game balance issues and bugs have been slain like a pack of rabid dogs. As we prepare for the future we will be shifting our focus to game balance, AI issues, and final bug slaying. All release features will become available in our beta testing branch on Steam for all supporters to test, and give feedback.
I look forward to our next feature, which will touch on not only the release date but will talk about our release features in more detail.
I hope you have enjoyed this updated look at Veil of Crows
- Kerry Fawdray
Project lead at Arrow Face Games, Lead programmer Humble Sage games