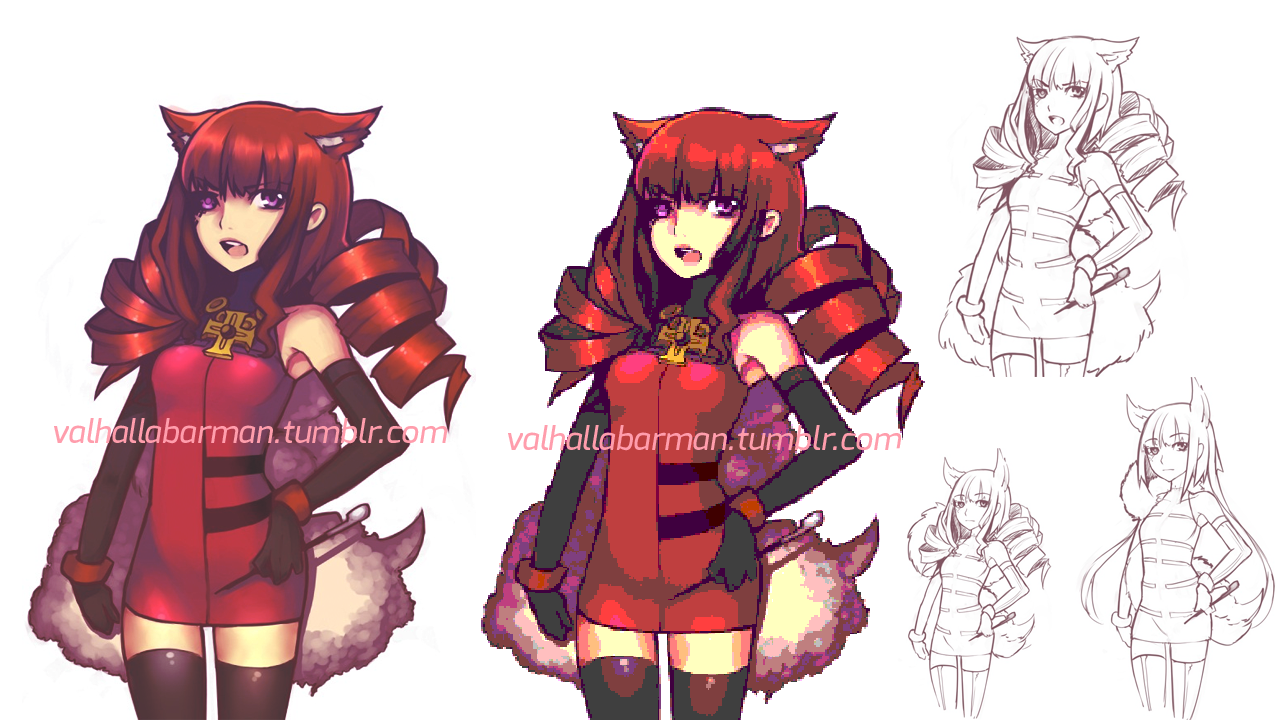 Someone wrote: Hailing from a powerful family (Although no one's really sure which one), Stella is used to a really high quality of life and expects no less wherever she goes. She might be pampered, snobbish and a hard client; but once you get past all that, she's actually a really intelligent lady that likes to bring up interesting conversation topics.
Part of the new set of characters for VA-11 HALL-A, which will sport tons of new content for the full-fledged release coming soon.
We are increasing the visual quality overall for the sprites as you can see, her design is special because it was made with the input from /agdg/ goers.
Remember you can support the development of this game by buying it for just 5$ at Kiririn51.itch.io and you will get beta access and the full game as soon as it's done.