Yes, it's true - the game has been successfully passed through the cogs by the zombie-loving folks at Valve, and we're proud to announce that our Alpha1 milestone will be available on Steam Early Access later this month. Undead Overlord was originally Greenlit by the community last fall - after just over a month's worth of voting. Since then, we've been working like mad to provide a deliciously playable version for our hungry fans.
You all know about Beta software. Well . . . Alpha comes before Beta, so the alpha release is a first taste that's still incomplete, and full of crawling bugs and creeping inconsistencies that we haven't had time to stomp out just yet. But you can help us do the stomping, and have some fun in the process!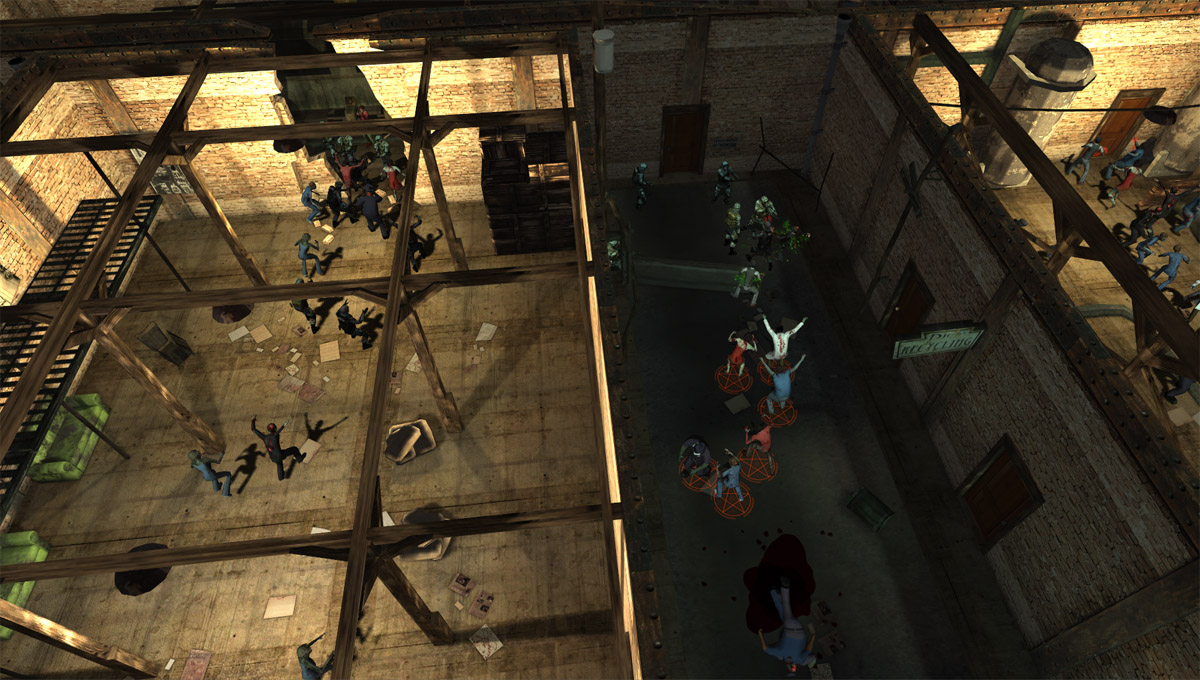 "Mayhem has never tasted so good."
Undead Overlord puts you in charge of the zombie horde. You become the driving force behind the zombie apocalypse. Will you bring civilization to its knees, or will you be driven back by pestilent human resistance?
Alpha1 lets you experience the beginnings of the reign of the Undead Overlord with the first three story missions, a skirmish map, and a special alphaTest map available to those who take part in the game's Early Access program. Play the game like you're riding a bucking bronco - ride that sucker into submission. Then participate in forum discussions on the current state of the game, have your say, and join us as we add more missions, more maps, new features, and work towards a full release.
In the meantime, here is a desktop image featuring enemies of the Undead Overlord - some of the tough female characters that will seek to hinder your progress towards total dominion. We think that female brains are every bit as tasty as male brains, if not even more so . . .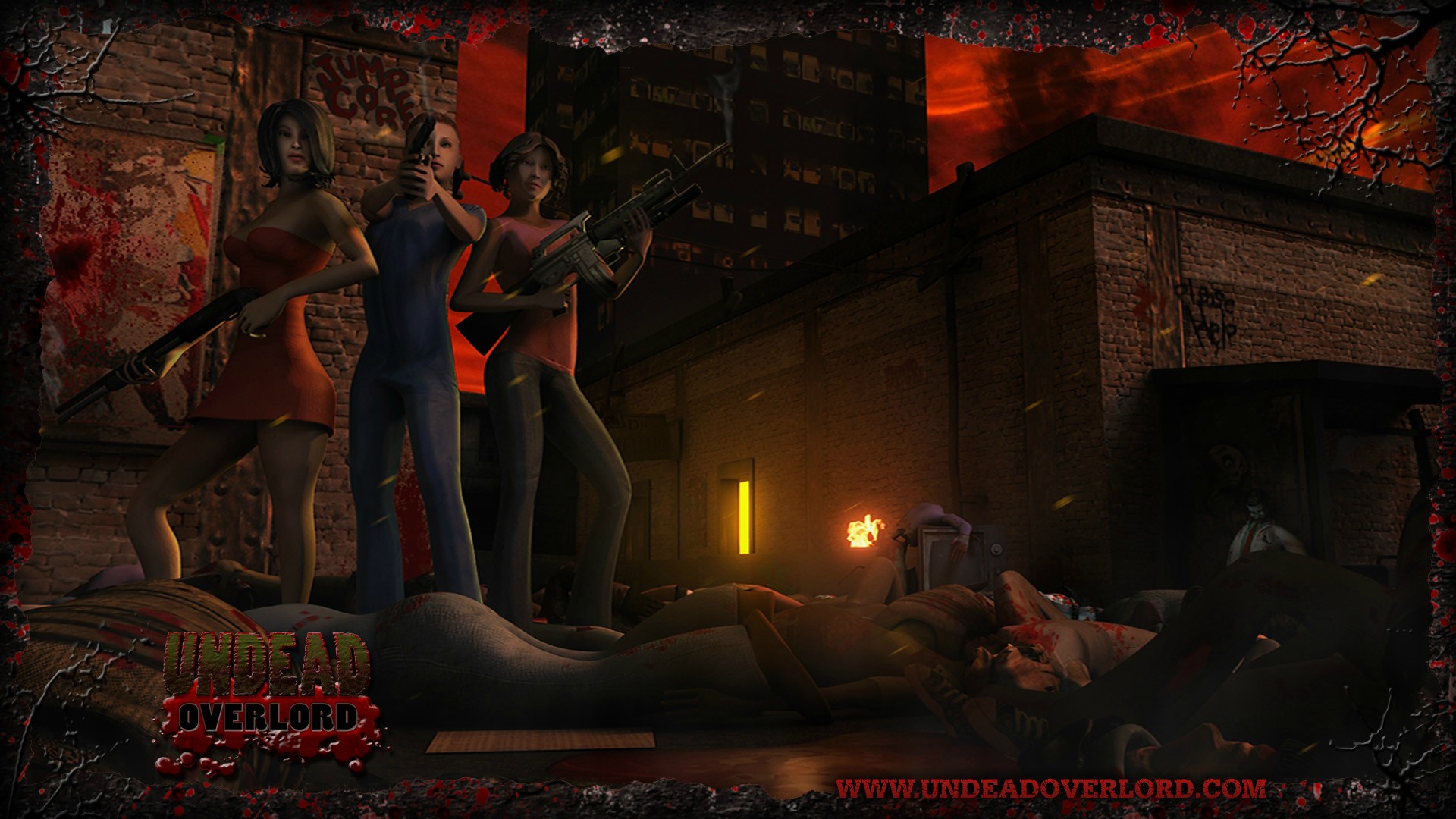 In other news, we had a great public test session with the folks at IGM on Average Giants, where you can get a look at the latest build of the game. Our favorite bit was when avg_gamer said, "It's been a very long time since I've seen an RTS with such a unique and refreshing twist." Although, we would probably have called it a uniquely putrescent twist . . .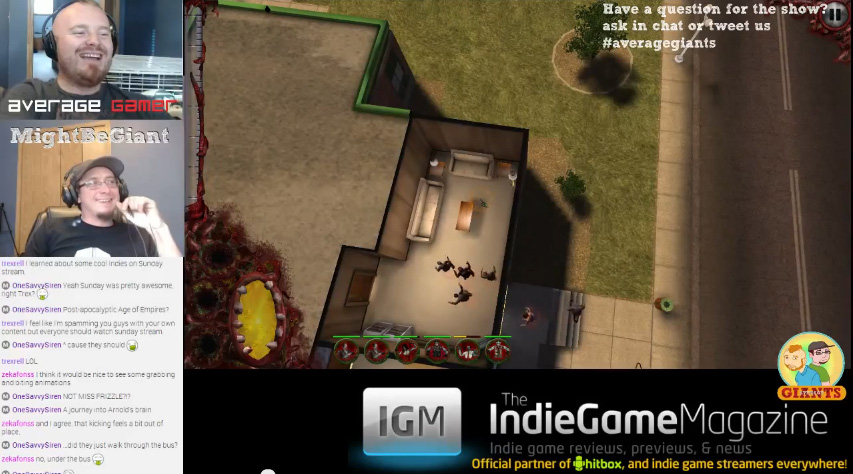 View the entire video on YouTube
If you've come this far - thanks for reading, and thanks for being a part of our horde!
- The Undead Overlord Team